OK, I was a little dubious when I first heard about these cookies.  Especially when I heard what the main ingredient was.  It's all about trust.  My friend Lisa shared her pumpkin bar recipe with me last month and it's to die for.  It was seriously the best bar recipe I've ever had in my life.  I wonder if that had anything to do with the fact that we made it together and decided to double the amount of the icing?  Oh, she's a bad influence on me... Now Lisa gives me this recipe.  For surprise ingredient cookies.  Just you wait until you see what the ingredient it!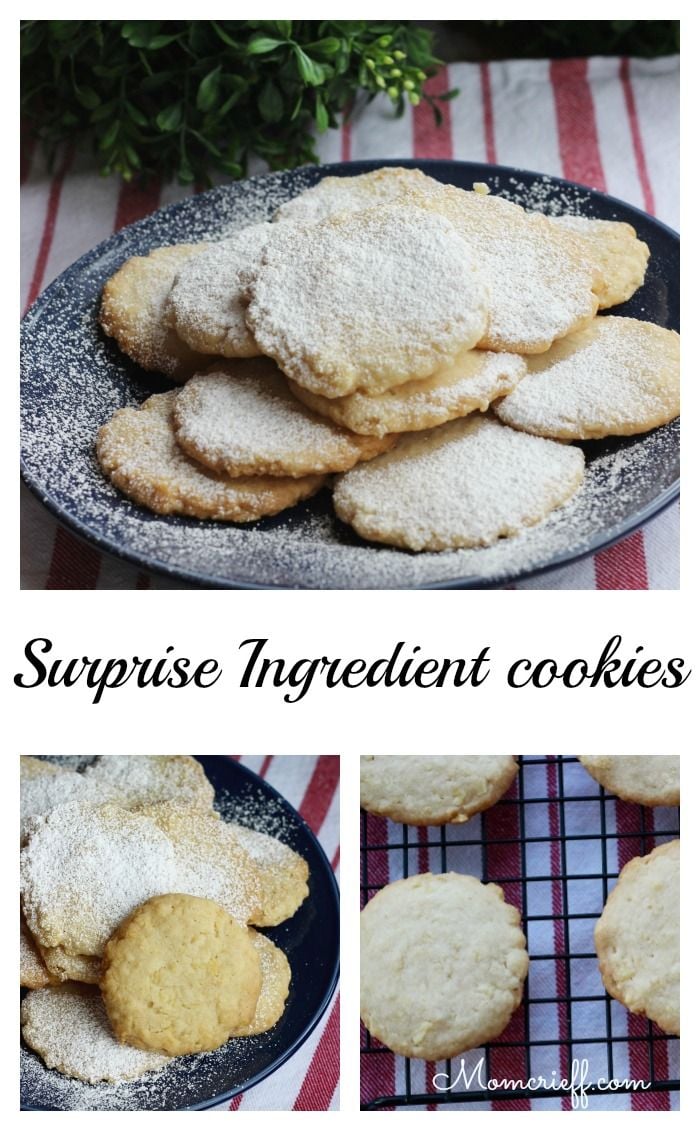 These cookies kind of look like a lumpy shortbread.  And, they actually really taste like shortbread too.  Just a little saltier.  And, they are a little crunchier.  And they have that, "I can't quite put my finger on what it is taste."
OK, here we go with the recipe.  Honestly, you've got to try it.  Want to shock your kids?  Make this and let them watch as you use the surprise ingredient.  They won't believe their eyes.  Don't forget, we can all splurge once in a while.  These surprise ingredient cookies make that splurge worthwhile!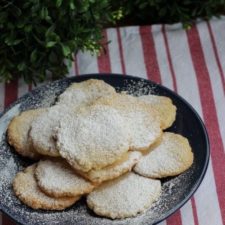 Ingredients
1

lb

butter - softened to room temperature (do NOT use the microwave to soften. Just cut it up and wait. Also

as an fyi, 1 lb is 4 sticks of butter.

1

cup

white sugar

3 ½

cups

all purpose flour

1

TBS

vanilla

8

oz

crushed POTATO CHIPS

that's the family sized bag!!

powdered sugar

optional for topping
Instructions
Preheat oven to 350 Fahrenheit.

Crush potato chips. I opened the bag and just rolled over it with a rolling pin. My potato chip crumbs were about ¼ inch and smaller in size. You don't want them much smaller because these add the delightful crunch to the cookie.

Beat the butter and sugar together until combined. Add vanilla and give it a good stir. Add flour, about a cup at a time and mix well before adding more. Add crushed potato chips.

Form cookies in small balls and press flat. I used a small cookie scooper and just used my hand to press flat.

If the dough is too sticky, try adding up to ¼ cup more flour. If that doesn't help, the dough may be too warm. Put it in the fridge for about 10 - 15 minutes and see how that helps.

Bake for 10-12 minutes. Cookies are ready when just starting to brown on the bottom.

Let them cool on the pan for at least 5 minutes then place on a baking rack to finish cooling.

Sift some powdered sugar on cookies just prior to serving. (optional).
A couple of quick tips.  I love using cookie dough scoops and own different sizes.  The larger ones are perfect for muffins. The one I use for cookies is similar to this one.  I also love using silicone baking liners on my pans.  They are not as expensive as they used to be.  These are my baking liners.  These two items make baking much easier!
Trust me on this.  These cookies seem a little strange but they are really good!  One more picture.  I enjoy my cookies without the icing powder (weird, I know).  Thought I'd show you what they look like without.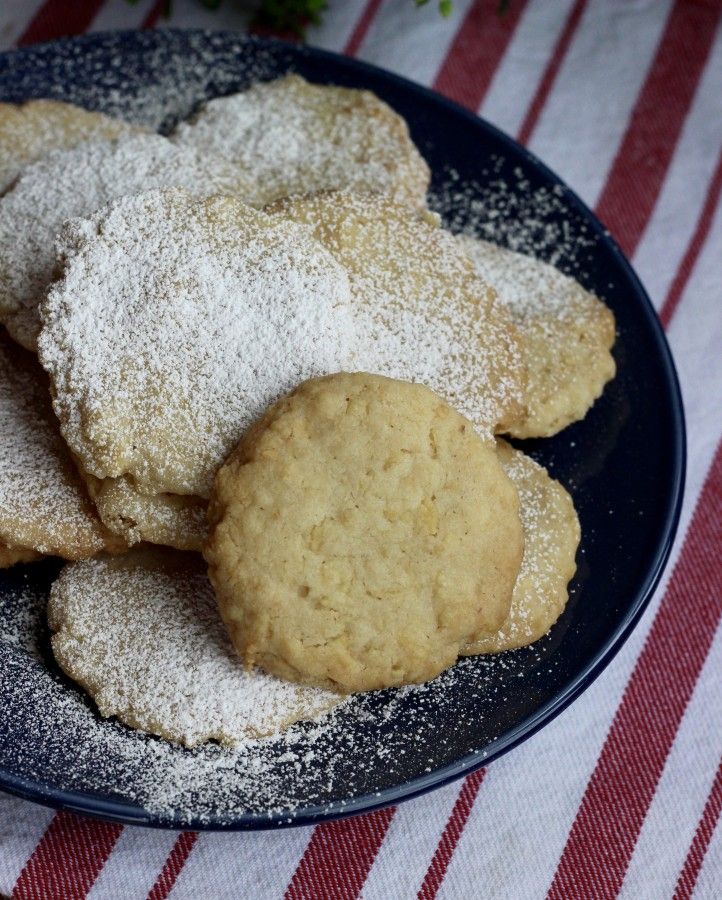 If you like these cookies, try some of my other cookie recipes!
Three Ingredient Peanut Butter Cookies.
Oatmeal Chocolate Chip Cookies.