My DIY pool solar blanket and roller cover
After having a pool for almost 8 years, we have finally figured out the best pool solar blanket storage for the winter. We've rolled it, folded it and stuffed it into containers (a HUGE garbage bin). And then brought it into our garage for the winter. A couple of issues with these methods. One, it takes up valuable real estate in our garage. Two, when we folded the solar blanket, some of the 'bubbles' broke. That decreases the effectiveness of the blanket. And, then you get lots of plastic blue bits in the filter. Oh, did I mention we even hung it from our garage ceiling for a couple of years?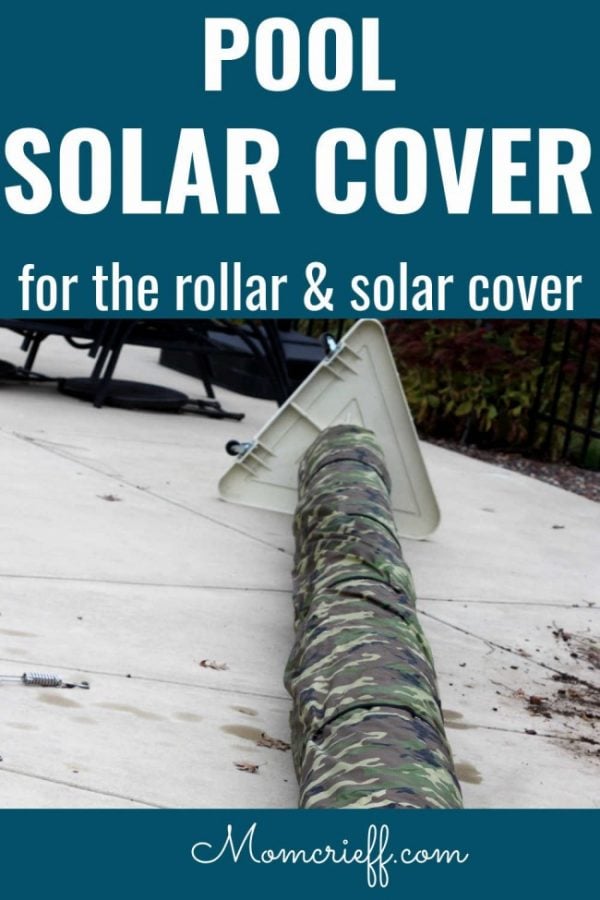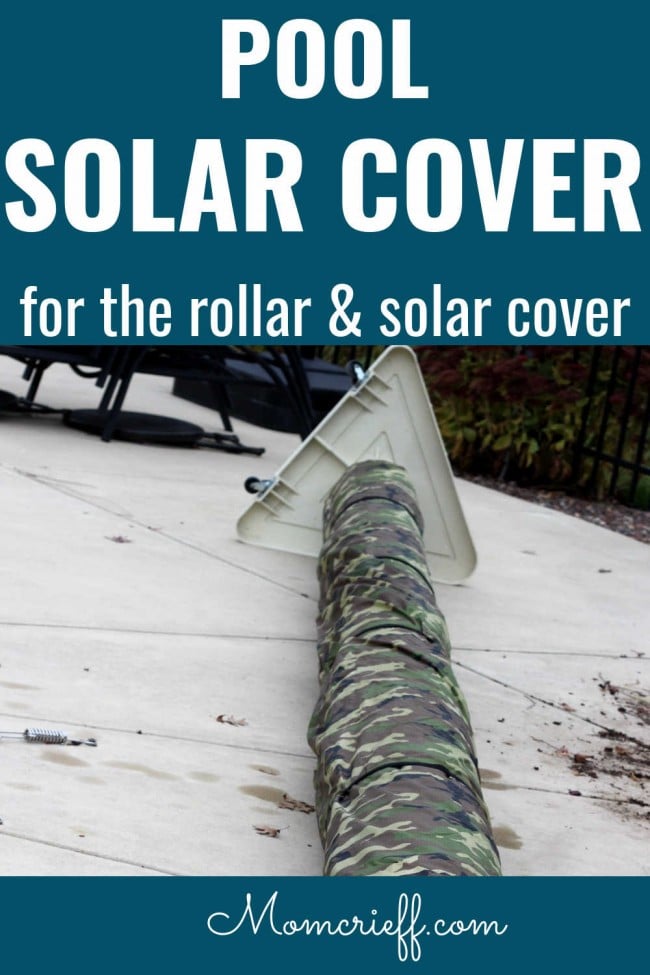 Last year, I was looking at an on-line fabric store right around the time we were closing our pool. I saw parachute material. It had an UPF of 50! I had learned over the years that it was the combination of the sun and the chlorine that were hard on the solar blankets. Our pool installers told us that the cold doesn't hurt the blanket, it's the sunshine. So, I had a new idea for our winter pool solar blanket storage.
Supplies
I measured my solar blanket roller and bought parachute material that had a UPF of 50. I bought two feet longer than what the solar blanket took up, rolled on the roller.
And, the best invention to help with this project, double sided velcro!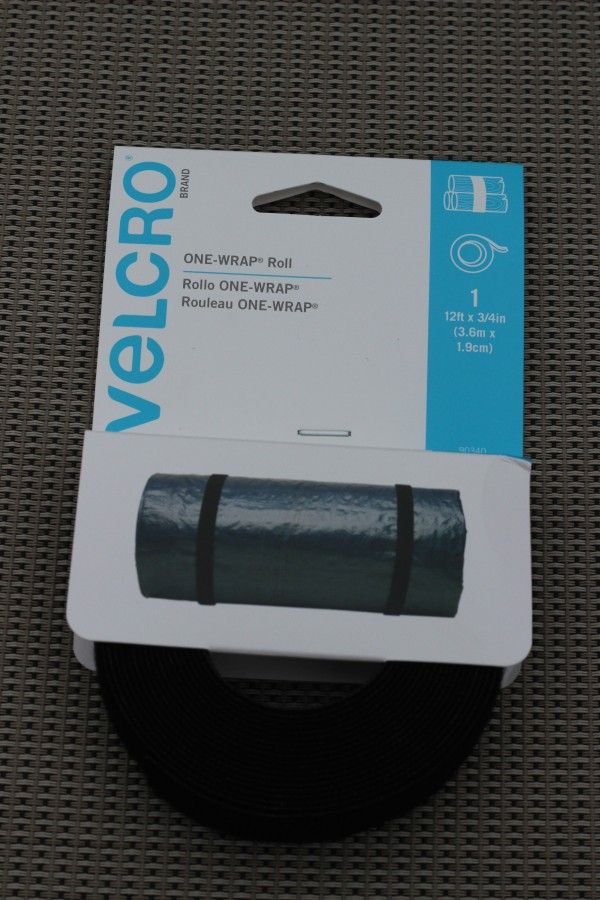 When I received the parachute fabric (do you love the camouflage fabric pattern), I just pulled it under the solar blanket. The solar blanket was clean, dry and wound tightly on the solar blanket roller.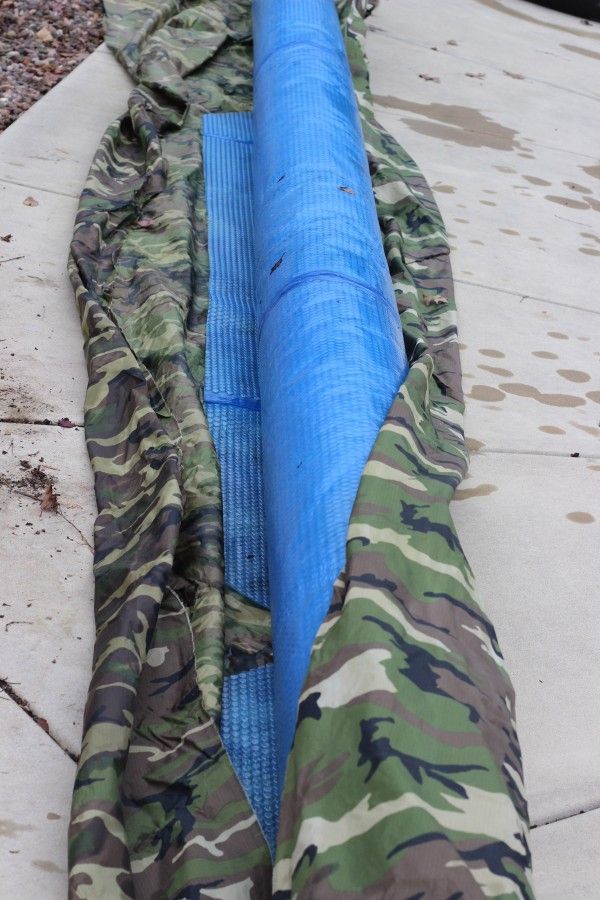 Then, I used the double-sided velcro to strap on the fabric.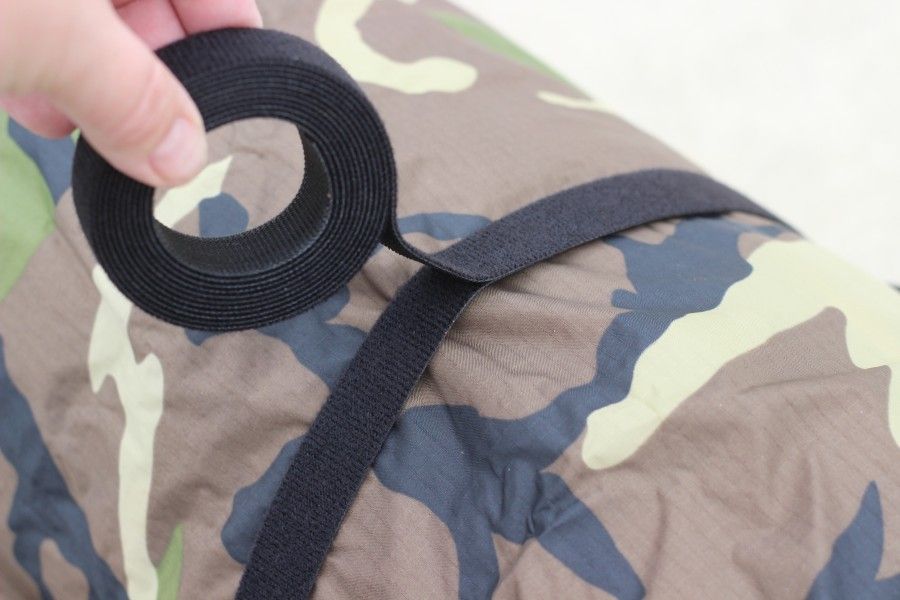 You want to make sure the fabric is really secure around the solar blanket. You don't want it flapping and then having to refasten it in the winter. Also, you don't want to have any spots where a mouse can creep in and nest. Make sure the ends are really tightly secured.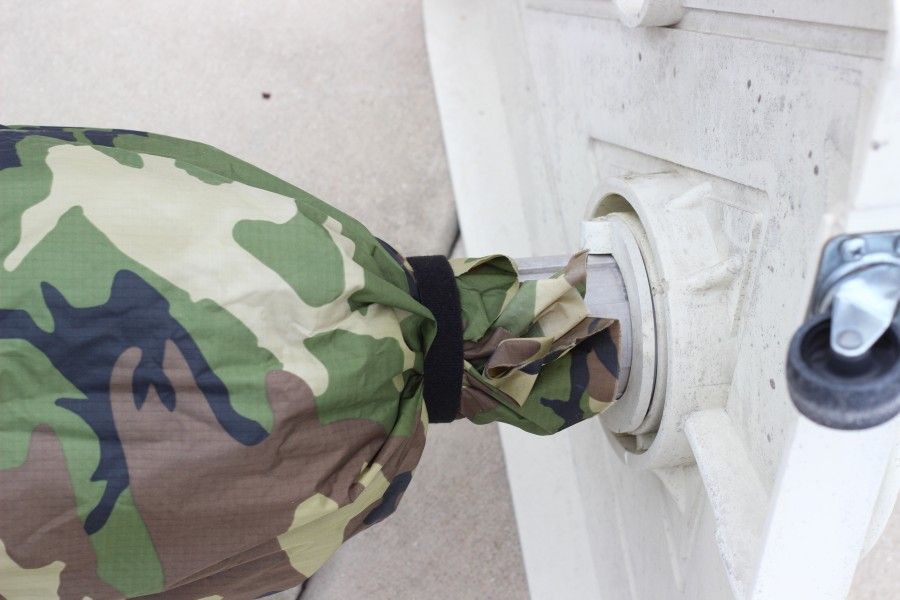 This was the easiest way to protect and store our pool solar blanket. It was easy and it protected the blanket from the sun. Plus, we didn't have to haul it and store it inside.
I honestly don't remember which company I bought the parachute material from. Just search for parachute material on-line. And, you may have to ask the fabric store if the material is UPF rated. It will be worth your time to do some comparison shopping!! I noticed a big difference in price when I was trying to find my original source.
So, a few years have gone by. I used this cover for years and it really helped in the Wisconsin winters. Now you can get solar and roller covers online! And they are not expensive. I would recommend taking a look online at a few solar blanket and roller covers.
If you aren't up to DIYing a cover, these solar blanket and roller covers look great!
Do you have an efficient way of storing your solar blanket? Please share in the comments.