It's almost St. Patrick's Day!
Yes, it's St. Patrick's Day in a few days. Feels odd, considering there is still a ton of snow on the ground here in Wisconsin!
Easy St. Patrick's Day Decor
I am craving spring and the wonderful live plants that will start to sprout outside soon.  Yes, spring will eventually come. I think that's why I always love buying Oxalis plants. You know, the shamrock plants!  They remind me of spring.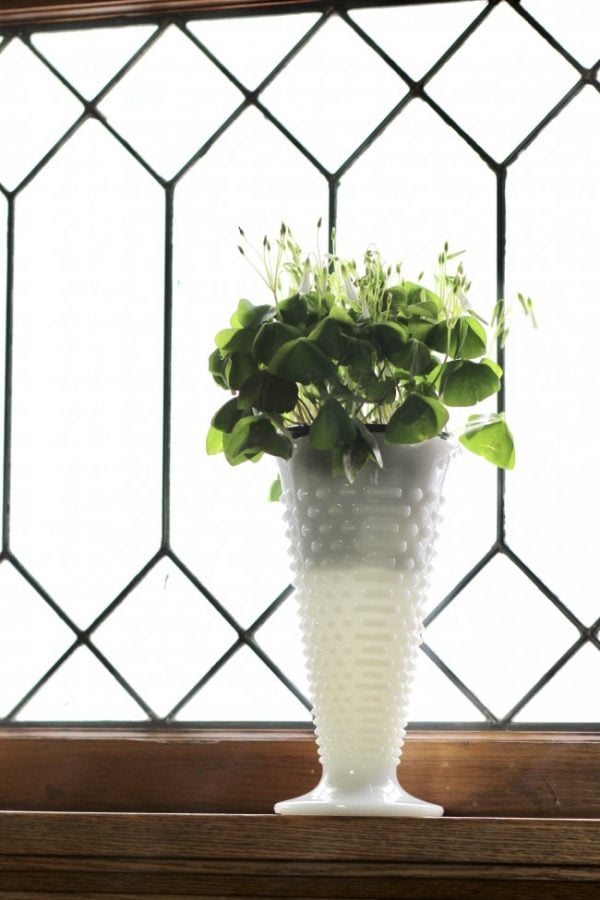 I love my leaded window in my dining room.  And, the buffet that was original to the family that built this house.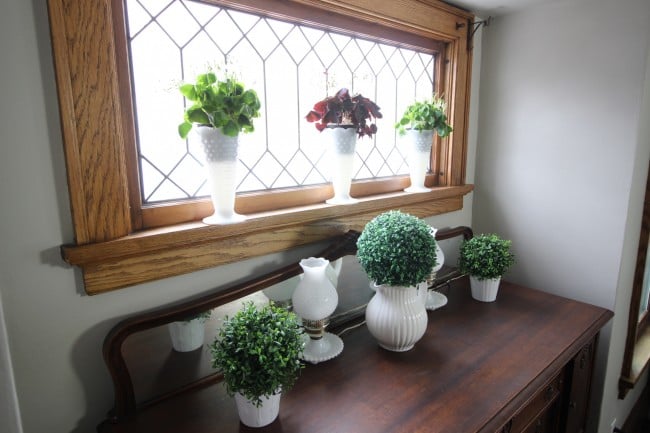 The buffet was the most generous and kind gift I could have received as a housewarming gift!  I don't think any other piece could fit as perfectly in the dining room nook.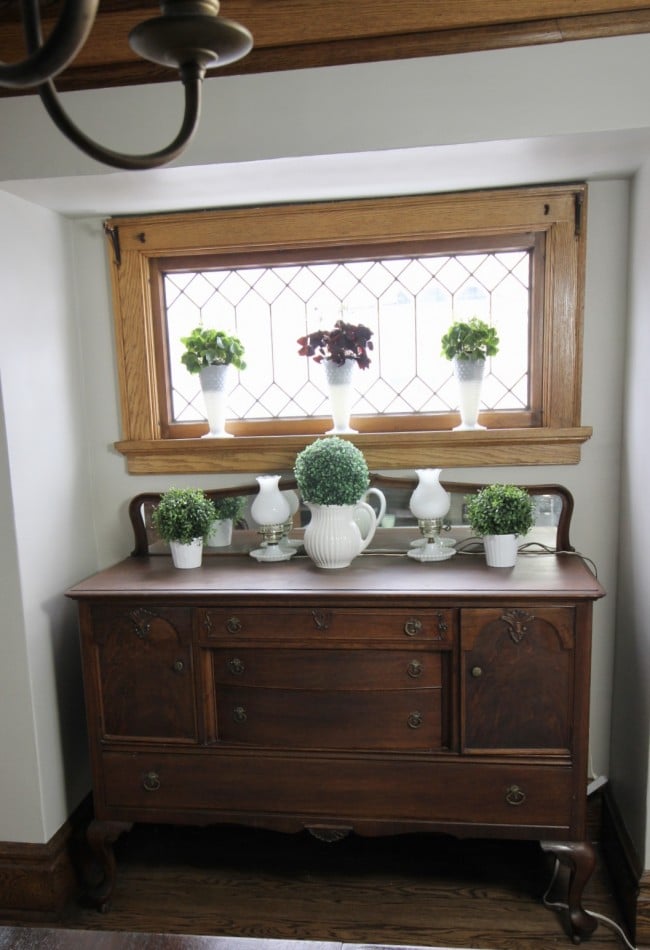 It is part of how I'm trying to keep the character and history of this home alive.
But, back to St. Patrick's day decor!  I even used the milk glass vases and the Oxalis plants in my old home on my mantle.  I consider them part of spring.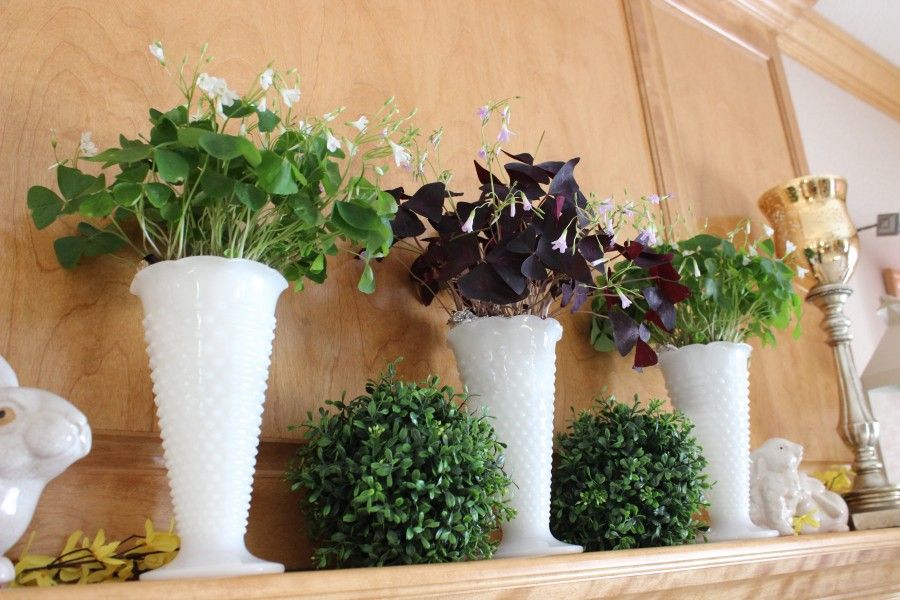 Of course, every holiday needs special food, doesn't it?
If you've never tried making Pistachio Cake, you really should!  It's easy and delicious!  It's good every day but becomes perfect for St. Paddy's Day with just a few drops of green food coloring.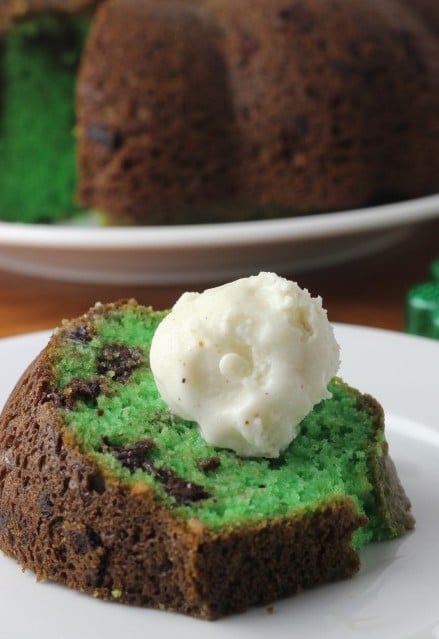 If you'd like some more food ideas, take a look at a St. Patrick's Day roundup compiled by a few of my blogging besties!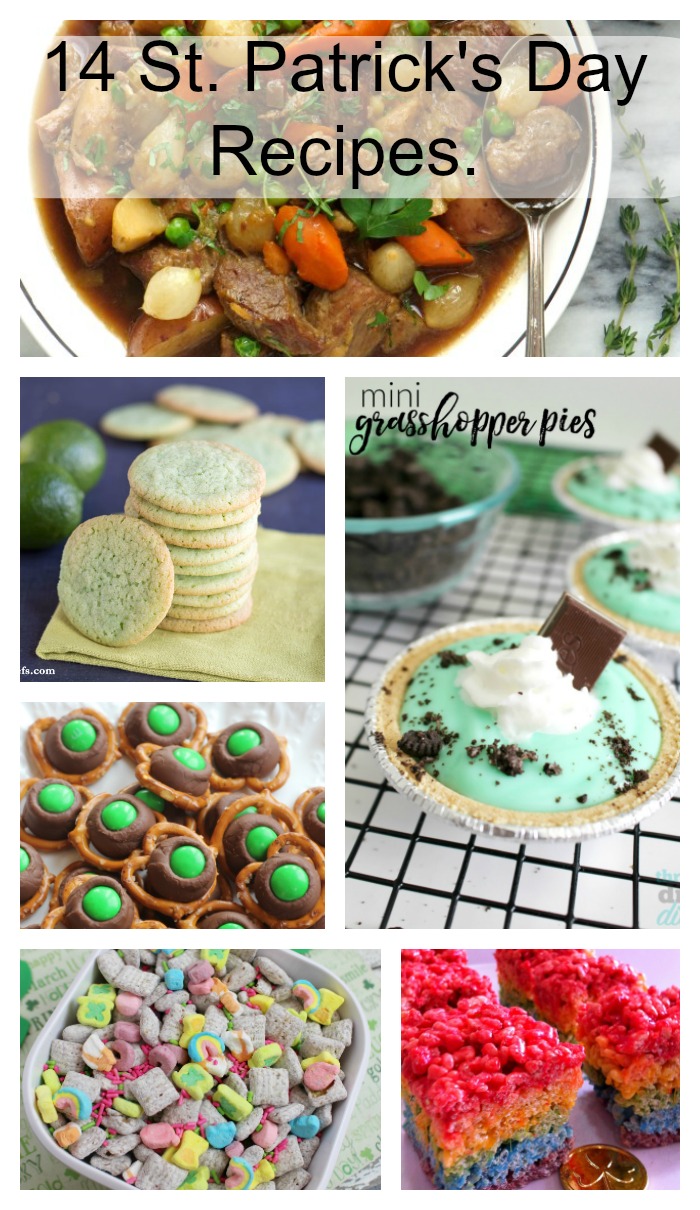 Happy St. Patrick's Day everyone!