Dressing up a fall lantern with dried hydrangeas & flameless candles.
In the fall, it always amazes me how much light we lose.  The days get shorter and it feels like we lose a significant amount of daylight quickly.
I have learned over the years to enjoy the inside of my home with extra creative lighting. I use lots of timers. Most of my timed lights have either a soft glow or small twinkling lights.
Flameless white wax candles with times are a necessity in my life!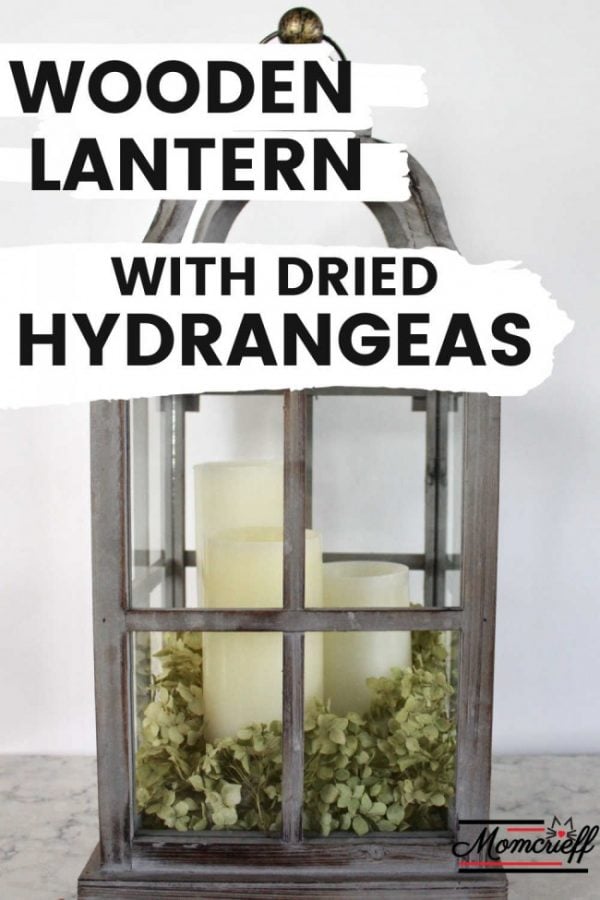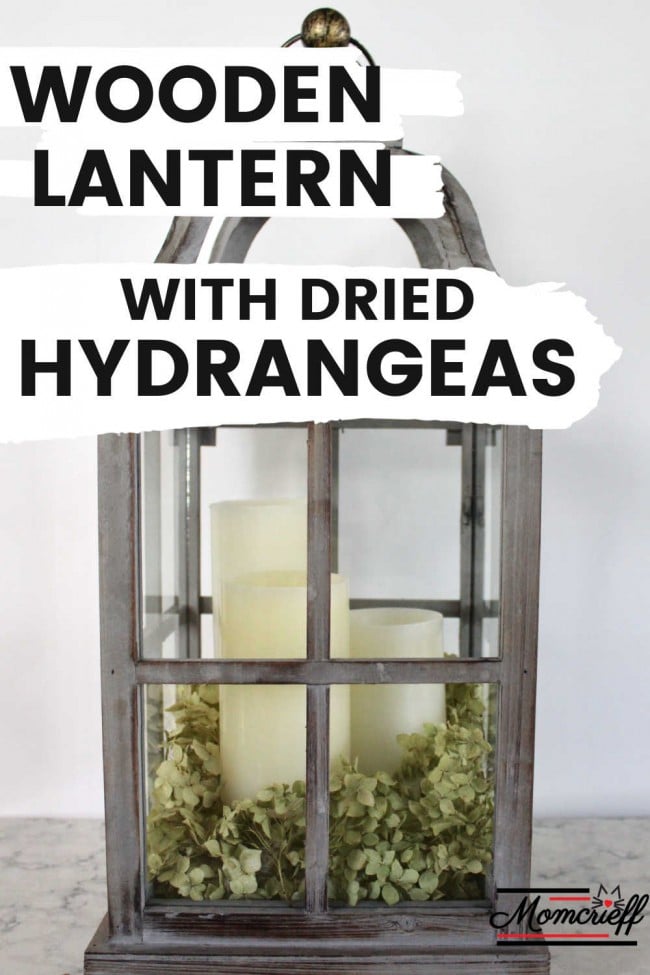 **This post may contain affiliate links. Please see my full disclosure policy for details.**
I wanted to share a few tips and tricks when making this lantern.
First, put in fresh batteries!  This decor piece is much more enjoyable when all three candles are on.  I buy a bunch of batteries in bulk, and then it doesn't become an issue whether I change them at the beginning of the season.  The price of these batteries can't be beaten, and they get delivered to your door!  Just make sure you know what size batteries your candles take.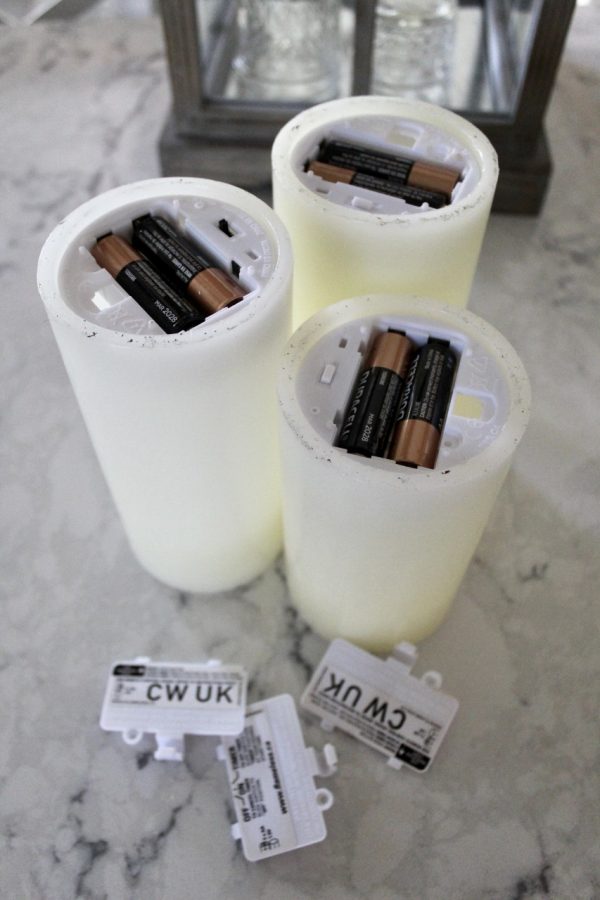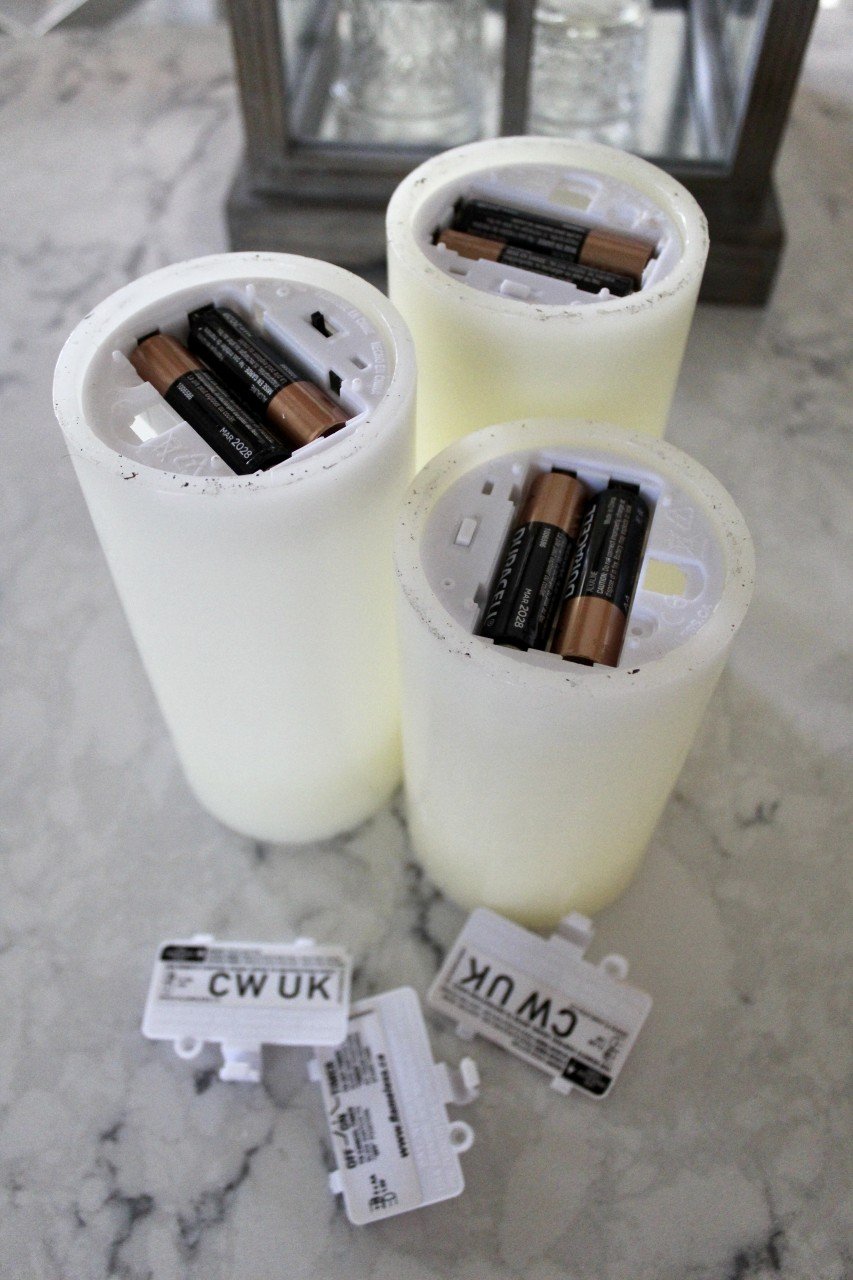 I wanted more height for my candles.  Larger battery-operated candles can be so expensive.  I only use turned-over mason jars to bump up the candle height.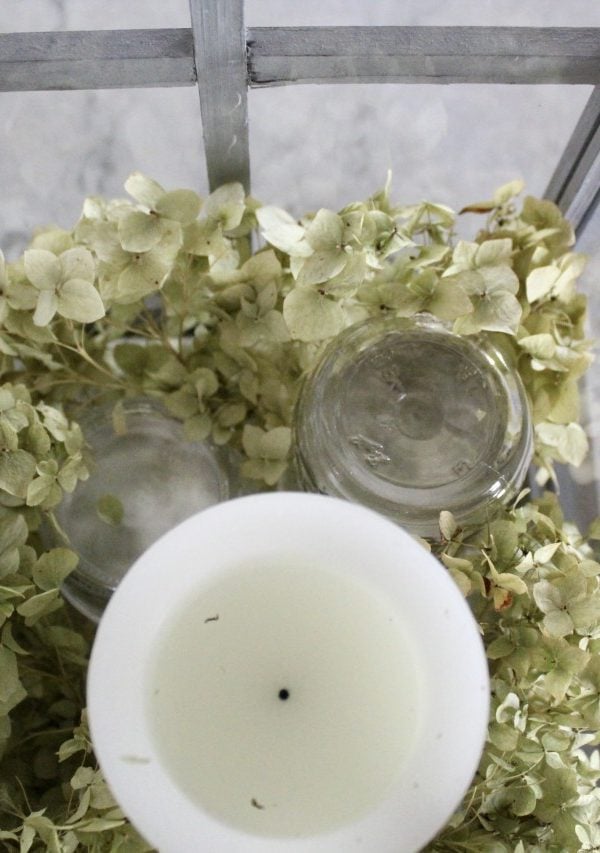 I had done some other hydrangea projects and had some leftover pieces.  I used to stick that into the sides to cover up the Mason jars.
If you want to see my monster hydrangeas when I purchased my house, take a look at my post, where all my hydrangeas were ripped out (but some were put back!).  My yard was really scary when I bought it!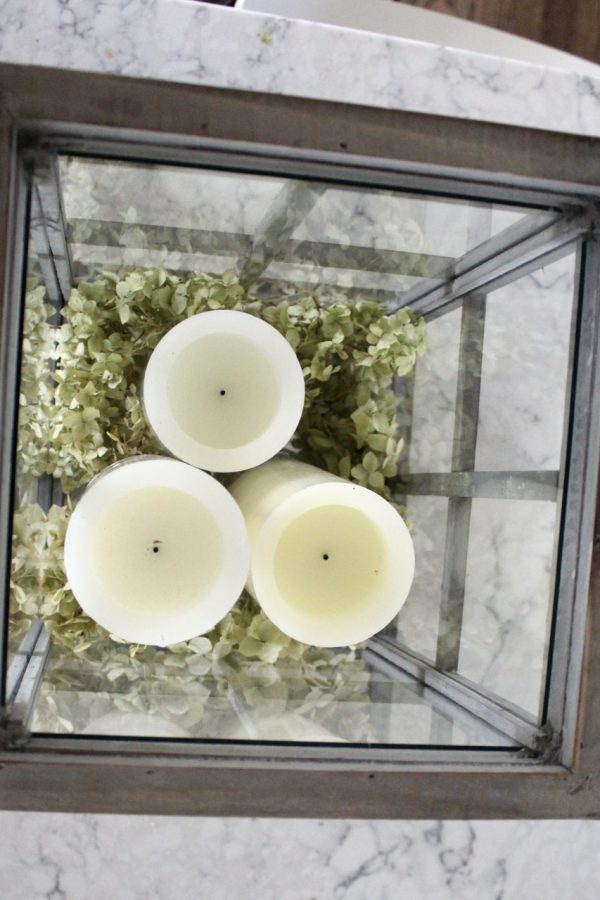 I love using natural elements in my home decor.  This wooden lantern with hydrangeas and timed candles make me love walking into my sunroom when it is dark.  Because it isn't dark with the soft candle glow.   If you are starting out using timed candles in your decor, I've found places like Costco and Amazon are great places to get a bunch at more reasonable prices.  I'm eyeing these candles and am trying to convince myself I don't need them.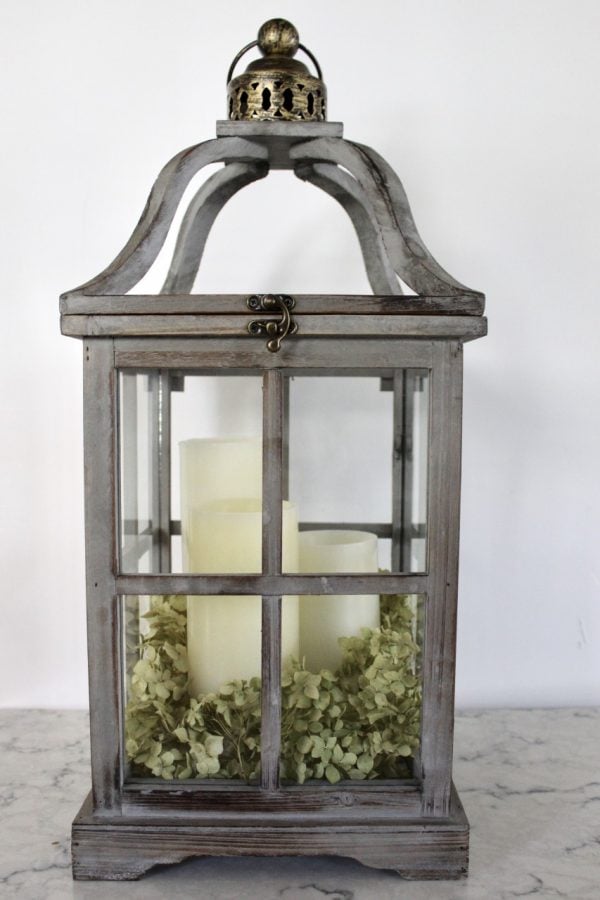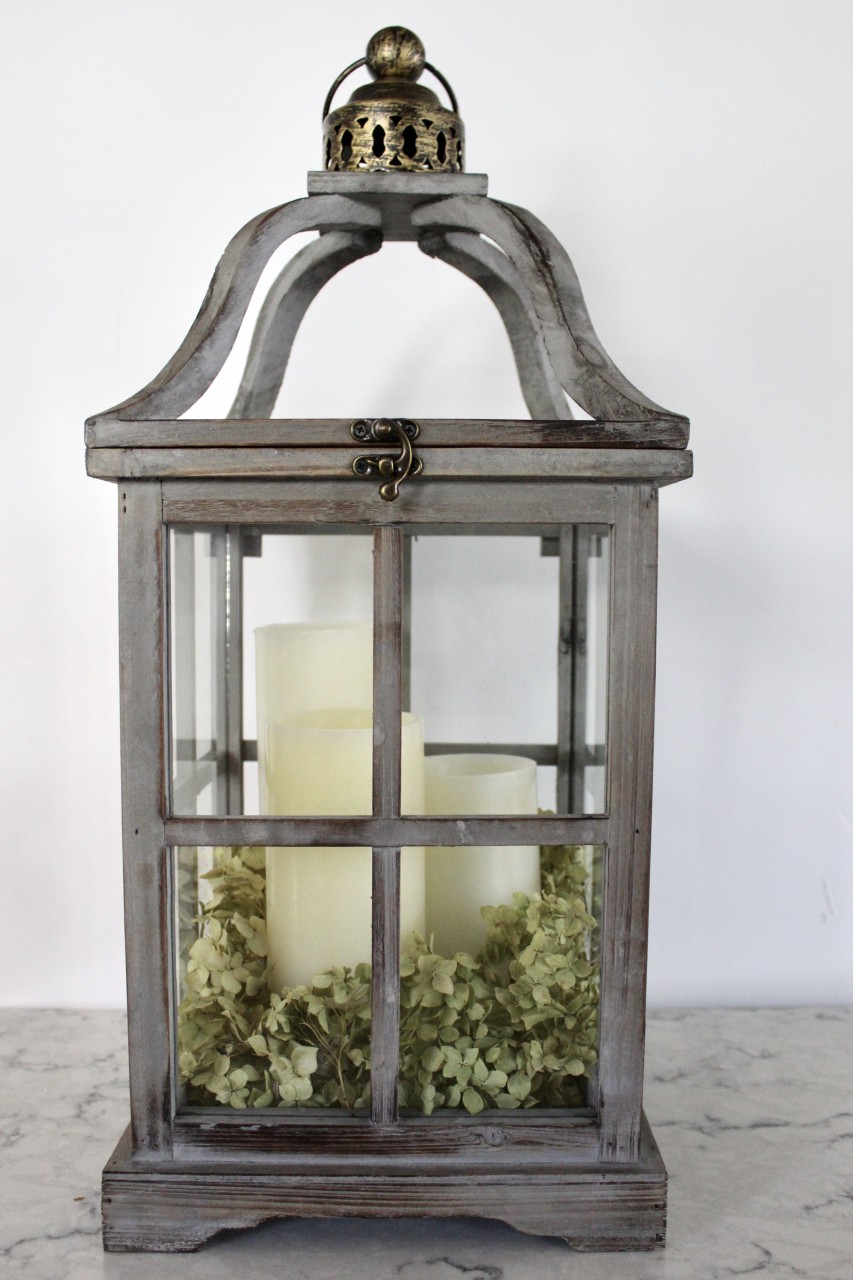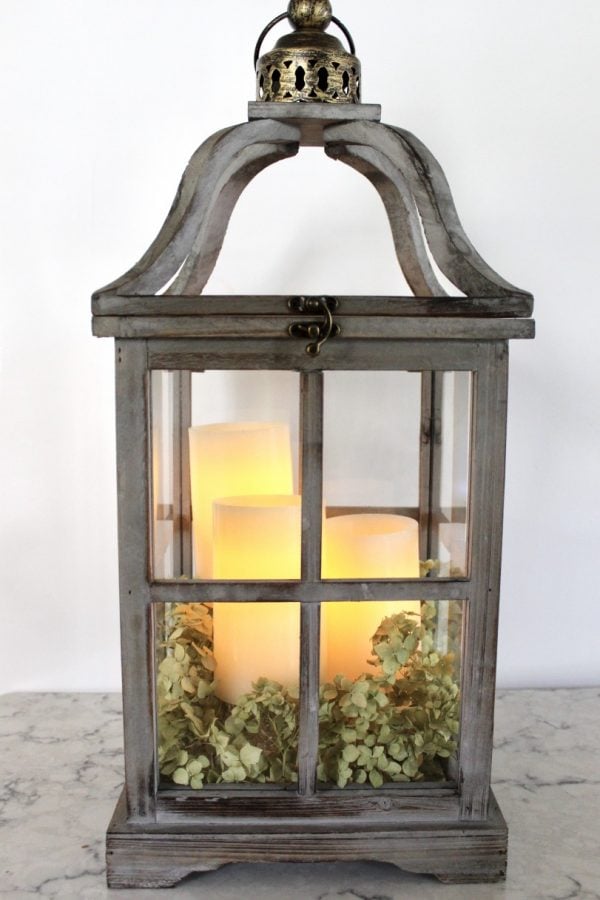 I put this lantern on an end table by a window with some more natural, fall-ish pieces and loved it!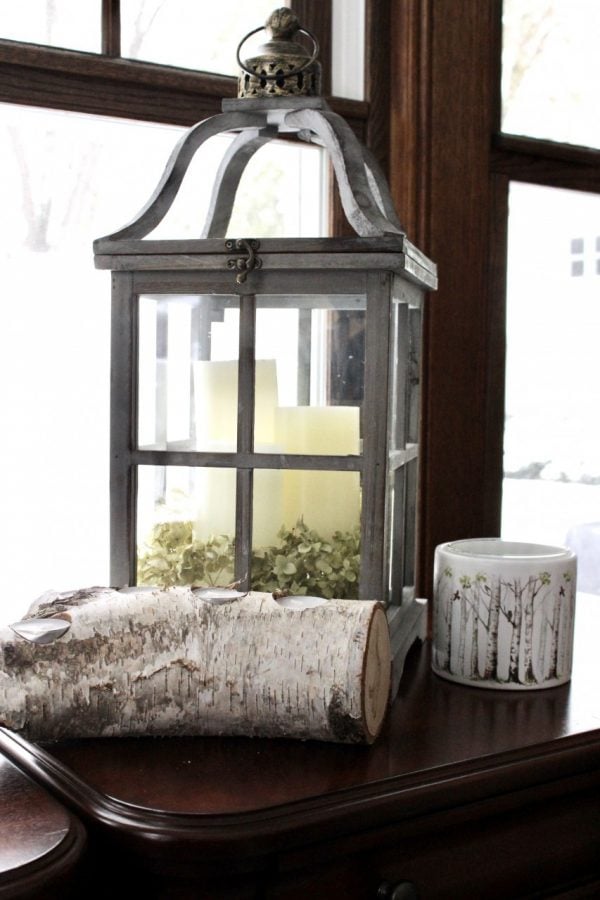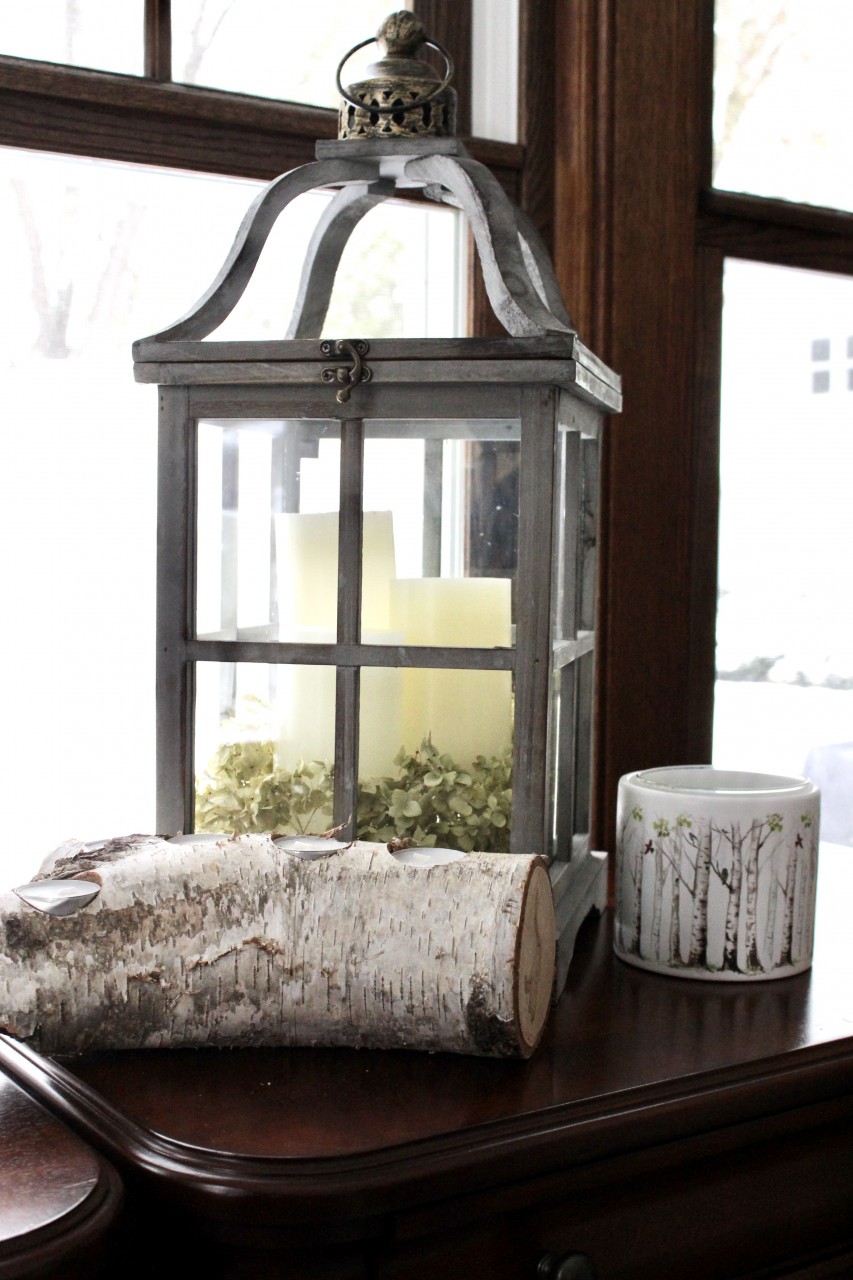 Take a look around your yard and in stores NOW to start planning your end-of-summer and fall decor!
I take advantage of what I have outside all the time.   Especially my hydrangeas.   Have you ever thought of spray painting hydrangeas?   If you've ever wanted blue hydrangeas, here's a little hack in this blue living room post that will show you how to get those, no matter what color your hydrangeas are outside.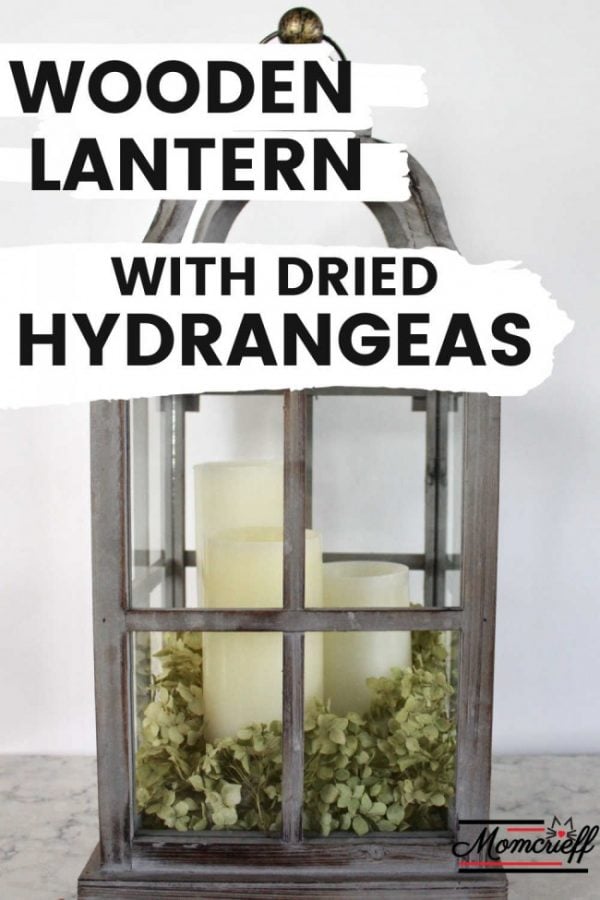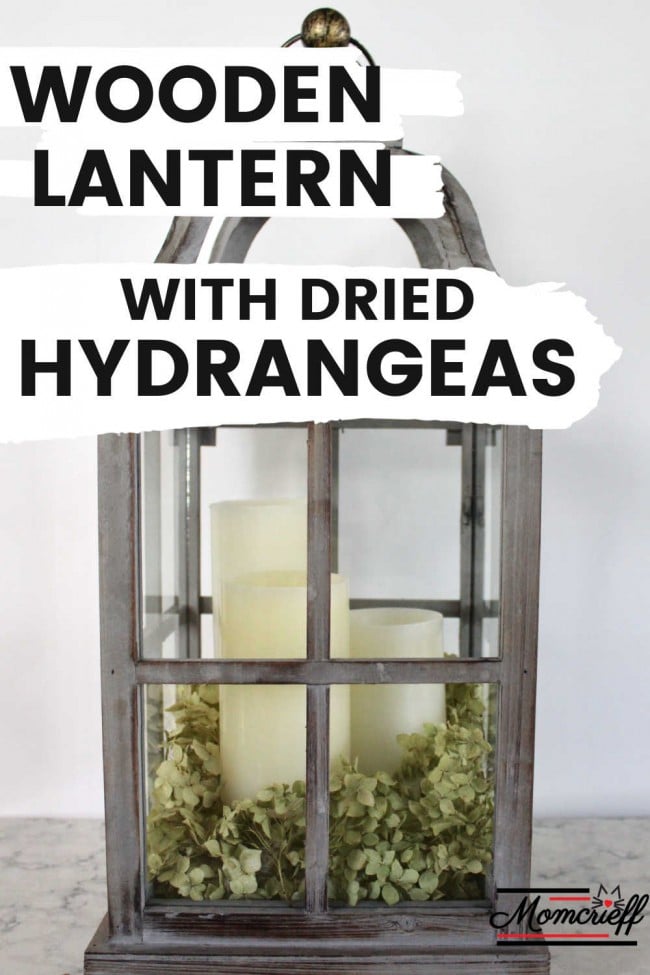 Enjoy your decor planning!
Oh, one more quick thing.  If you are trying to figure out how to get dried blue hydrangeas, that tip is in this post - https://momcrieff.com/what-to-do-dried-hydrangeas/ - you will have to scroll about ½ way through the post to get to the info. About the blue hydrangeas!
Susan.