Here is a tutorial for a hydrangea wreath. Made out of my most favorite hydrangea. It's a vanilla strawberry hydrangea. Have you seen these? They start out white then end up getting pink then reddish. I love them!
Here is what they look like around early-mid August. See, still mainly white but getting pinker. And such lovely large flowers!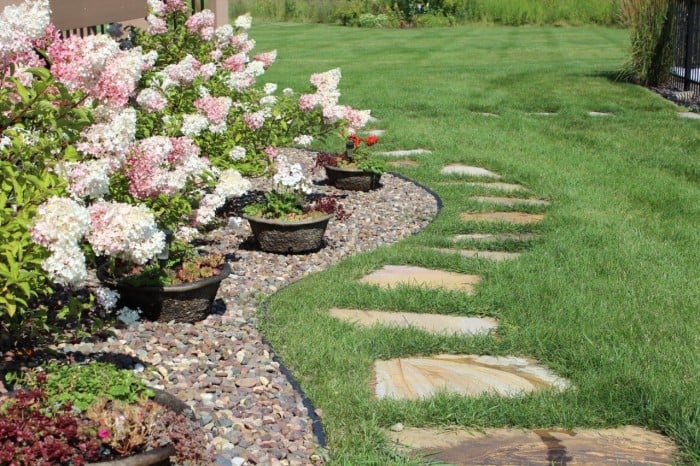 Here is what they look like now, nearing the end of September.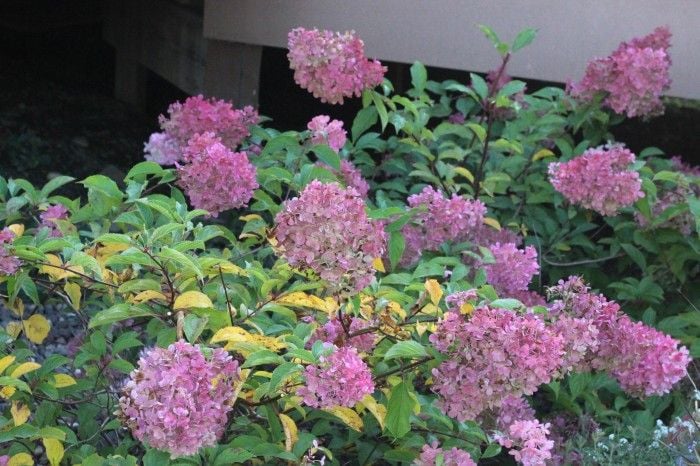 I'm not ready for a true fall wreath yet. No pumpkins or fall leaves for me! I know other bloggers are and have been there for a while but not me. I just am dreading fall turning into winter so am even resisting fall at this point.
So, I picked up a grapevine wreath ($7.99 for a large oval one) and started cutting some of my hydrangeas for this wreath.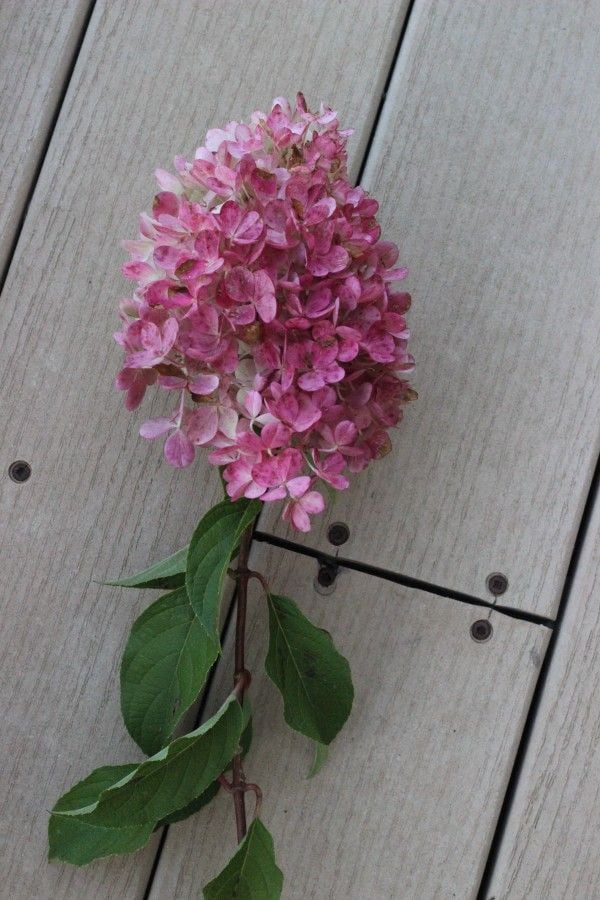 Just strip the leaves.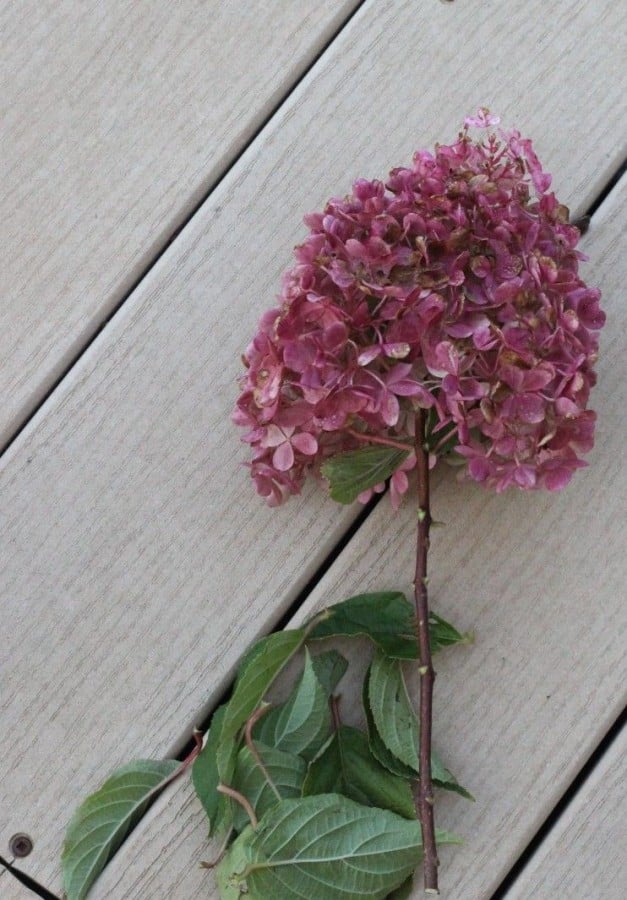 Then, so it lays flat, take off some of the flower pods on what will be the underside. Sorry, don't know if flower pods is even the right word. But, it's the closest thing I could think of.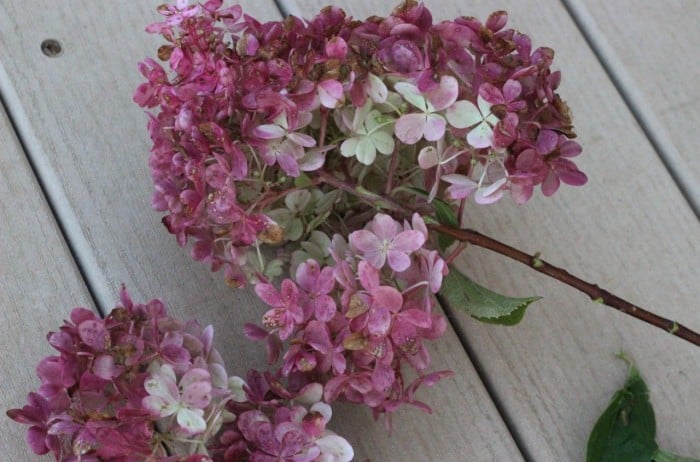 See the bare spots? You want to put that against the wreath so the hydrangeas lie a little flatter. With these hydrangeas, you put them on their sides when you make a hydrangea wreath. They are more cone shaped than many other hydrangeas.
Then, just poke the stem into the grapevine wreath. You can see my stems are about 6-7 inches long so lots of room to stick them in and make sure they will stay.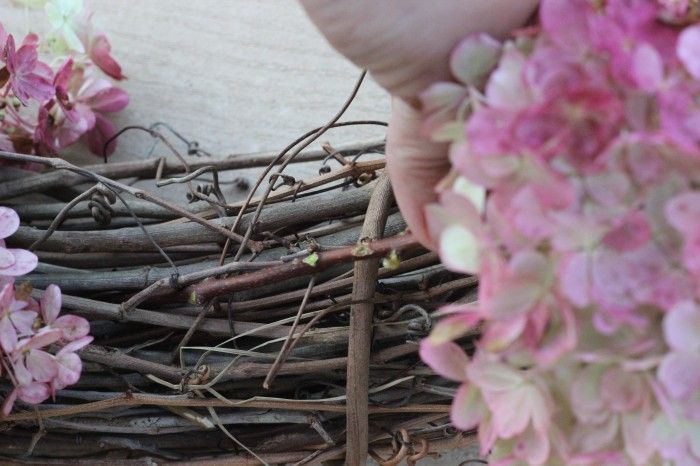 Keep adding more hydrangeas. I noticed that the underside of my flowers were often more white so I started alternating sides, showing the darker pink and the paler flowers on my hydrangea wreath.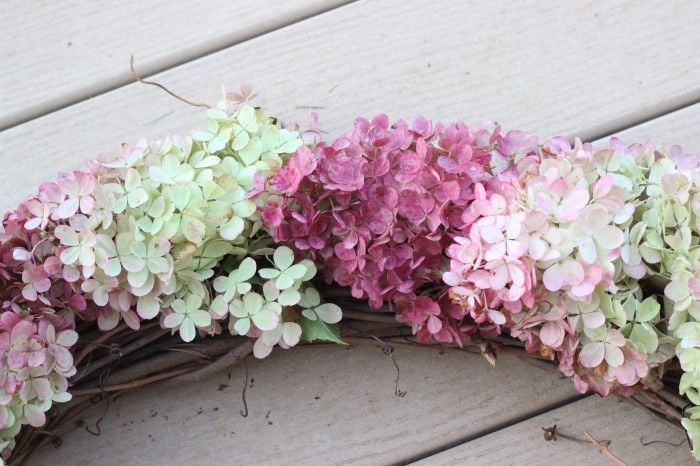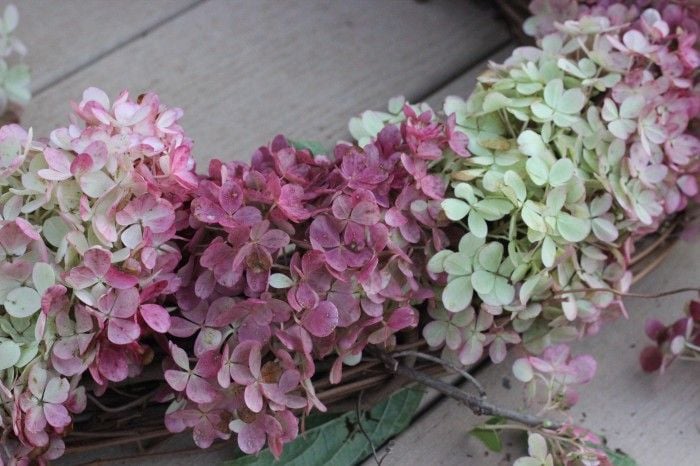 All done and hung on my door! It cost me $7.99 for the grapevine wreath and about 20 minutes of my time.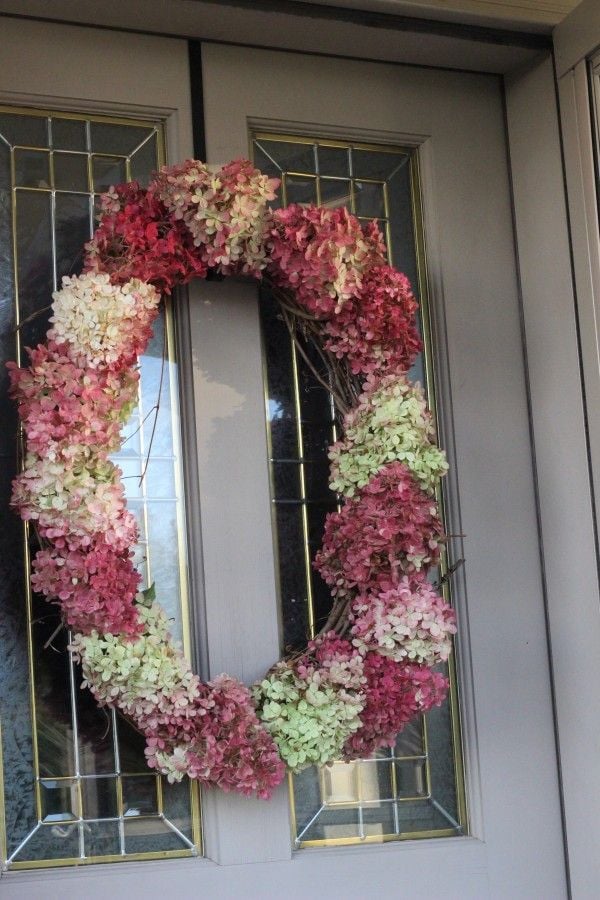 Now, something I have discovered. These dry really well! As long as the flowers are fully open/developed, there is no problem drying them. They will keep their color. I am so happy with my vanilla strawberry hydrangeas and love my hydrangea wreath : ). I'm a big fan of using what I have and wanted to share this little project with you since the hydrangeas are still out there!