Whew, big title. I know! But, I was thinking about doing a post about my fall mantle and had all these wonderful ideas.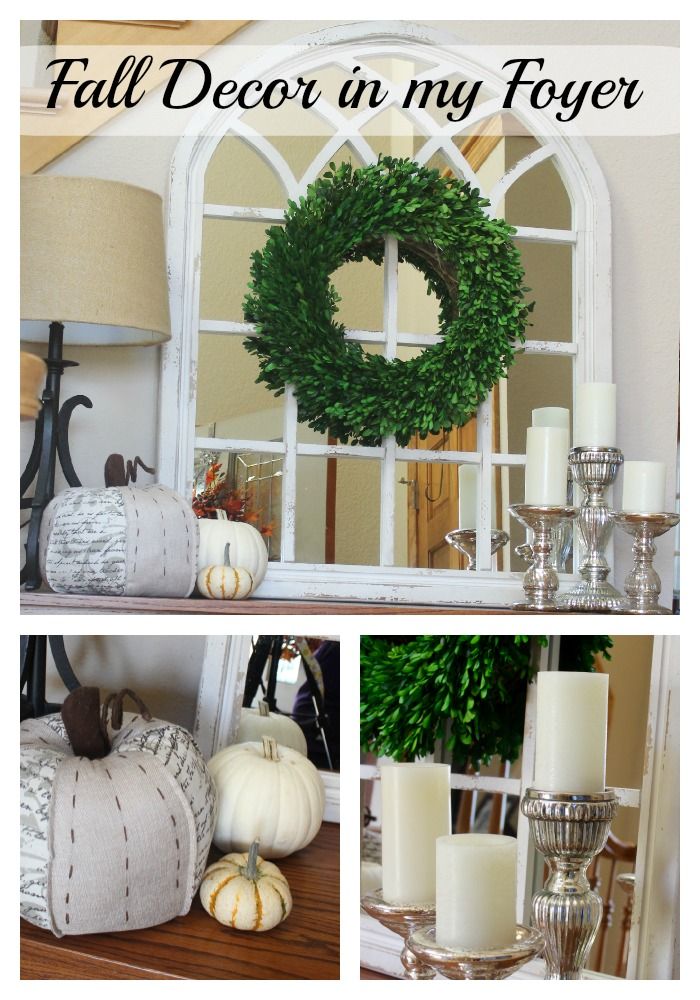 Unfortunately, this month I seem to be having issues where things look amazing in my mind but really don't turn out well in reality.  Like my fall mantle.  Yes, sometimes I need to keep it real and tell you that not everything turns out. If you want a laugh at one of my most recent fails, take a peek at my Instagram account.  It's a baking fail.  It looked so good in my mind but reality wasn't nearly the same.  I think you'll get a good laugh. I'd love it if you followed my Instagram account!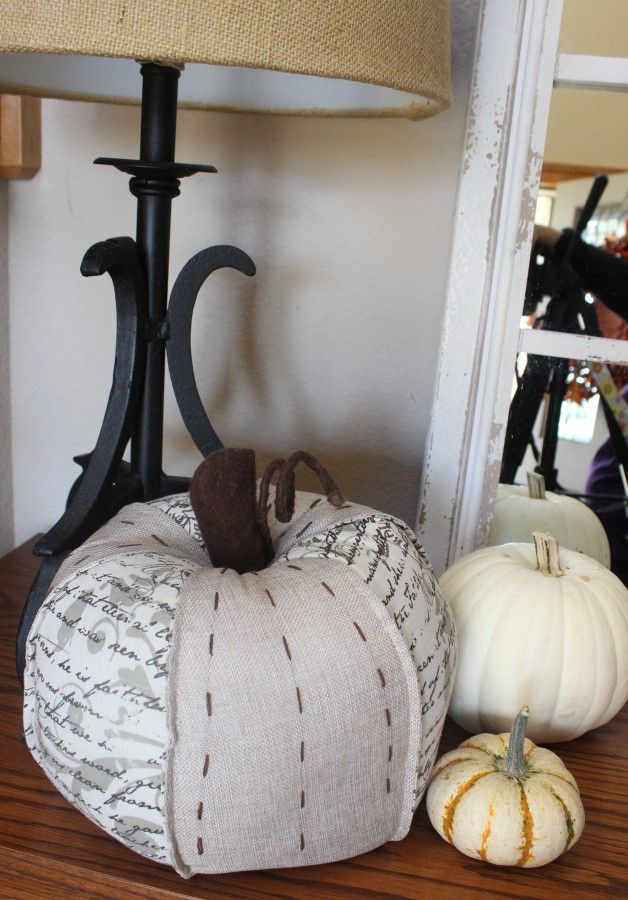 Back to my fall decor.  I'm not showing you my mantle.  It's OK, but, I haven't been able to figure out what I don't like about it!  But, I LOVE my front foyer.  For the first time in a long time, I love my front foyer!  It's the big chippy mirror that I love.  I bought it originally for my family room mantle but the thing is huge!  Fortunately, I had the perfect spot in my foyer.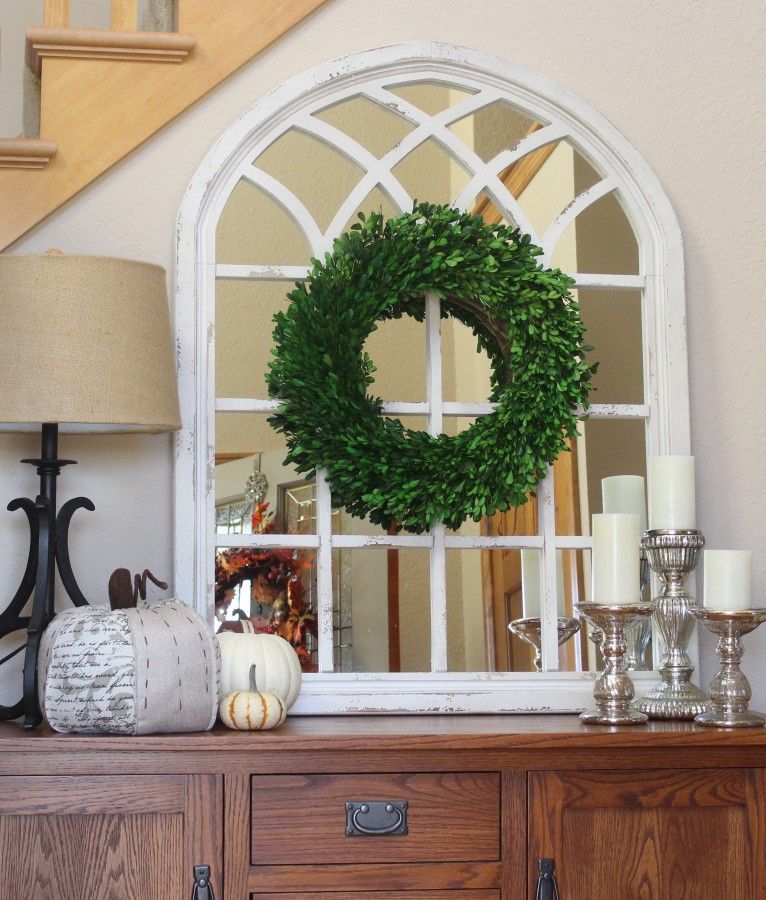 My mercury glass candle holders look great in front of it.  And, I have my white battery operated candles on timers.  They come on at 5pm, so as it starts getting darker, there is the warmth of the candles.  And, I don't need to turn them off when I go to bed.  I'd like to personally thank the person who invented battery operated candles with timers : ).
Do you see the lamp on the left?  I have that on a timer too.  It goes on at 5pm and turns off at 10:30pm.  That timer on that lamp saves us a ton of electricity.  Now the kids don't turn on and leave on the big foyer chandelier every time they go upstairs.  The lamp is more than enough light to go up and down the stairs comfortably when it's dark.  Perfect for for some functionality with my fall decor.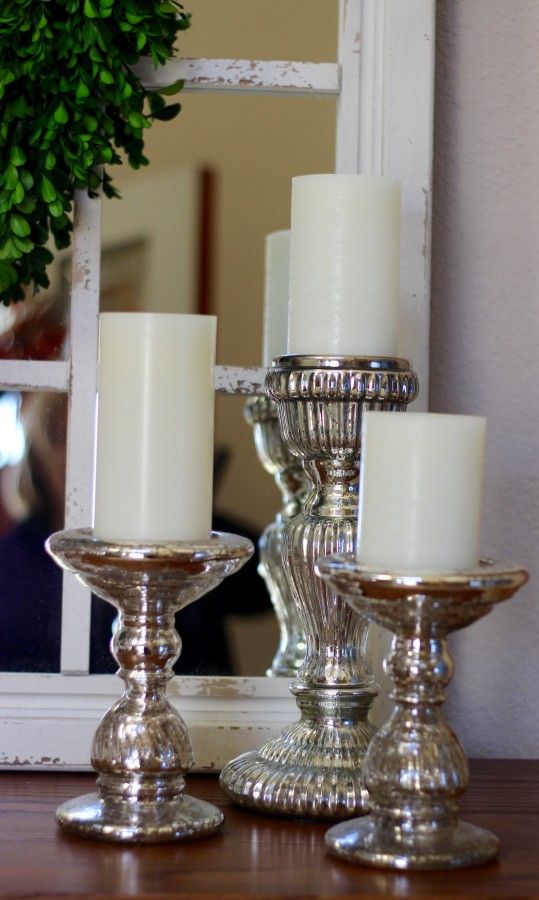 Now, I'm by no means a decor expert.  But there are a few well known rules.  One of them is decorate in odd numbers.  And, yes, that always makes a huge difference.  Three candles rather than 2 or 4.   And, you should always have the tallest items to the left.  To me, the above candle display looked funny with the tallest one on the left.   I just looked at the whole display and decided the lamp on the left is the anchor for that rule.  See my fall decor pumpkins?  Biggest one on the left. Ha!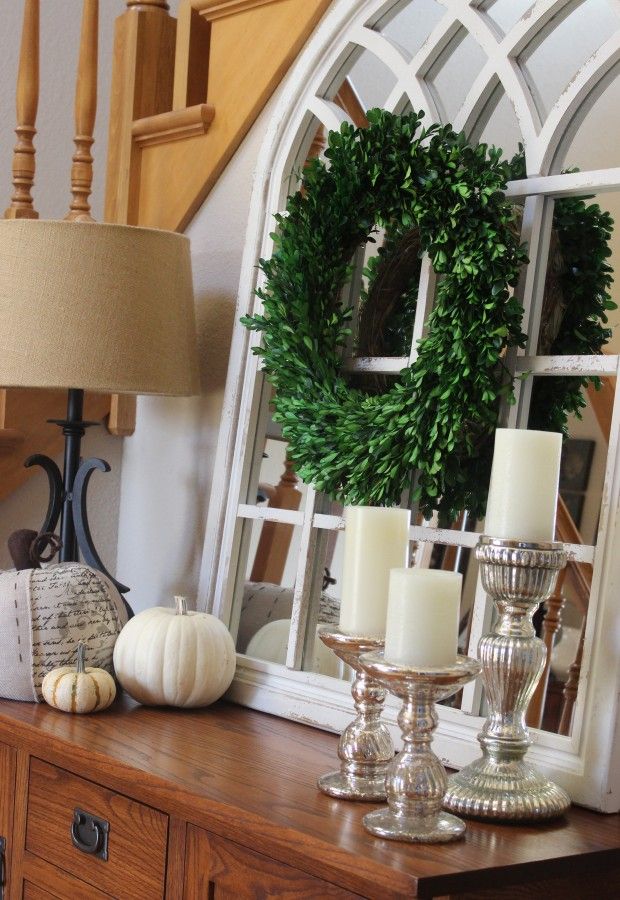 Now, here is my question for you.  And please, do leave me what you think in the comments.  It doesn't matter to me if you are an expert or not.  I've invited you into my home and I have a question and really want your opinion.
See the buffet the my fall display is on?  It was part of my dining room set that I sold about a year ago.  It's the perfect size for that space and its solid wood. So, I kept it.  But, it's so mission style.  And, I am so not into mission style anymore!   What do you think about it being painted white?   With some new brushed silver pulls.  I've been eyeing a chalk painting workshop.  Paint it white, with a little distressing?  So it goes with the chippy mirror?  And, apparently, chalk paint doesn't require any sanding or stripping.  It sounds easy.  But, do you think it would look good?
Please tell me?  Should I paint the buffet white??