This certainly isn't a dish you have never heard of.  But, it's a reminder that these Easy Pizza Snacks (light meal) can quickly be thrown together during those crazy evenings when life is busy.  You know, when you have those sports nights or activity nights and just minutes to feed the family.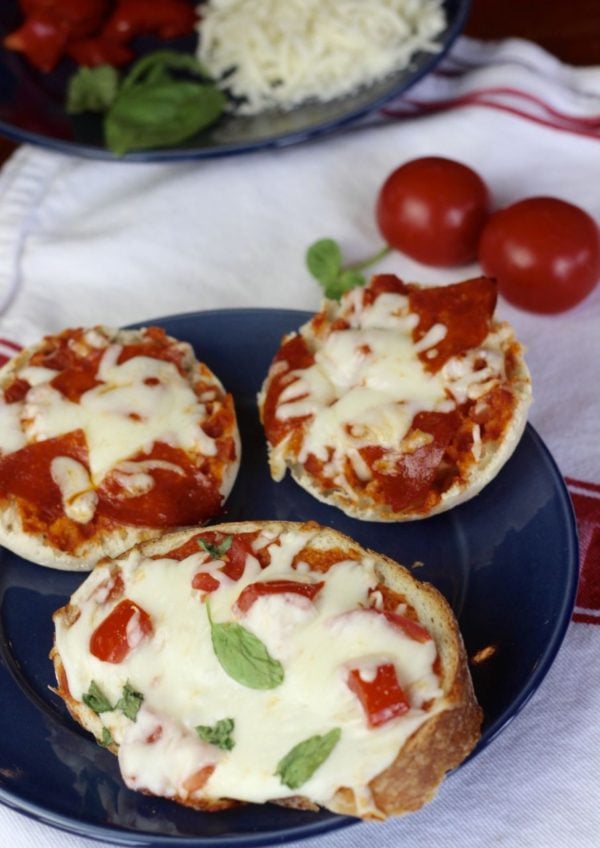 Just make sure you have a variety of pizza toppings available.  Everyone can have their own!  That's the best part of this.  It's really easy to customize.   My boys are teens and we had this the other night.  They loved it!   I'm also trying to teach them to prepare themselves some simple meals that are quick.  This is perfect for that.  And, I normally have most of the ingredients at home.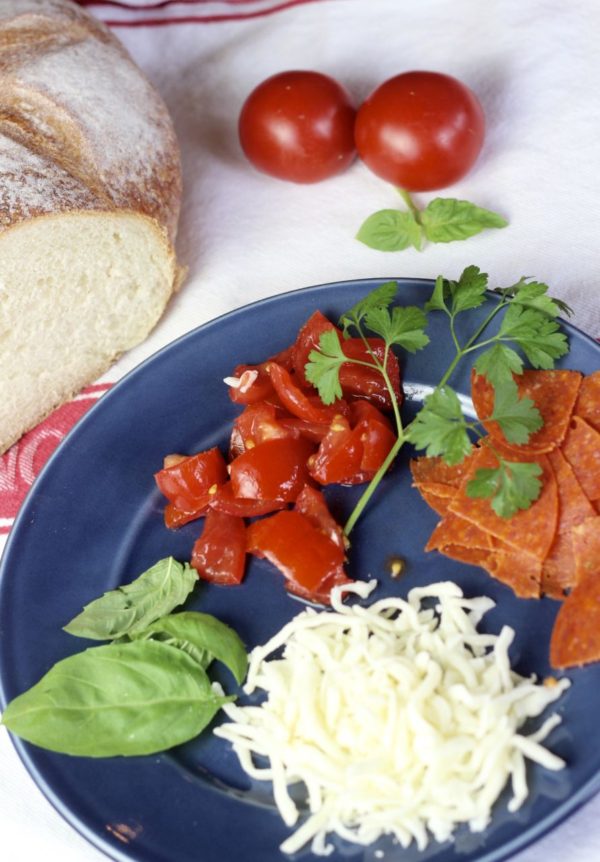 Ingredients:
English muffins or Italian bread slices (or any other appropriate bread type product you have handy)
Spagetti sauce
mozzarella cheese
chopped tomatos
deli sliced pepperoni
basil
Other options:
ham
pineapple
salami
goat cheese
cooked crumbled sausage
Any other topping you would normally order on pizza
Directions:
Layer your ingredients on whatever type of bread you have.   I used English Muffins and French bread for this post.   Start with sauce, add a little mozzarella, then add your favorite toppings.   Add more mozzarella on top.  So that you get that gooey goodness and it holds everything together.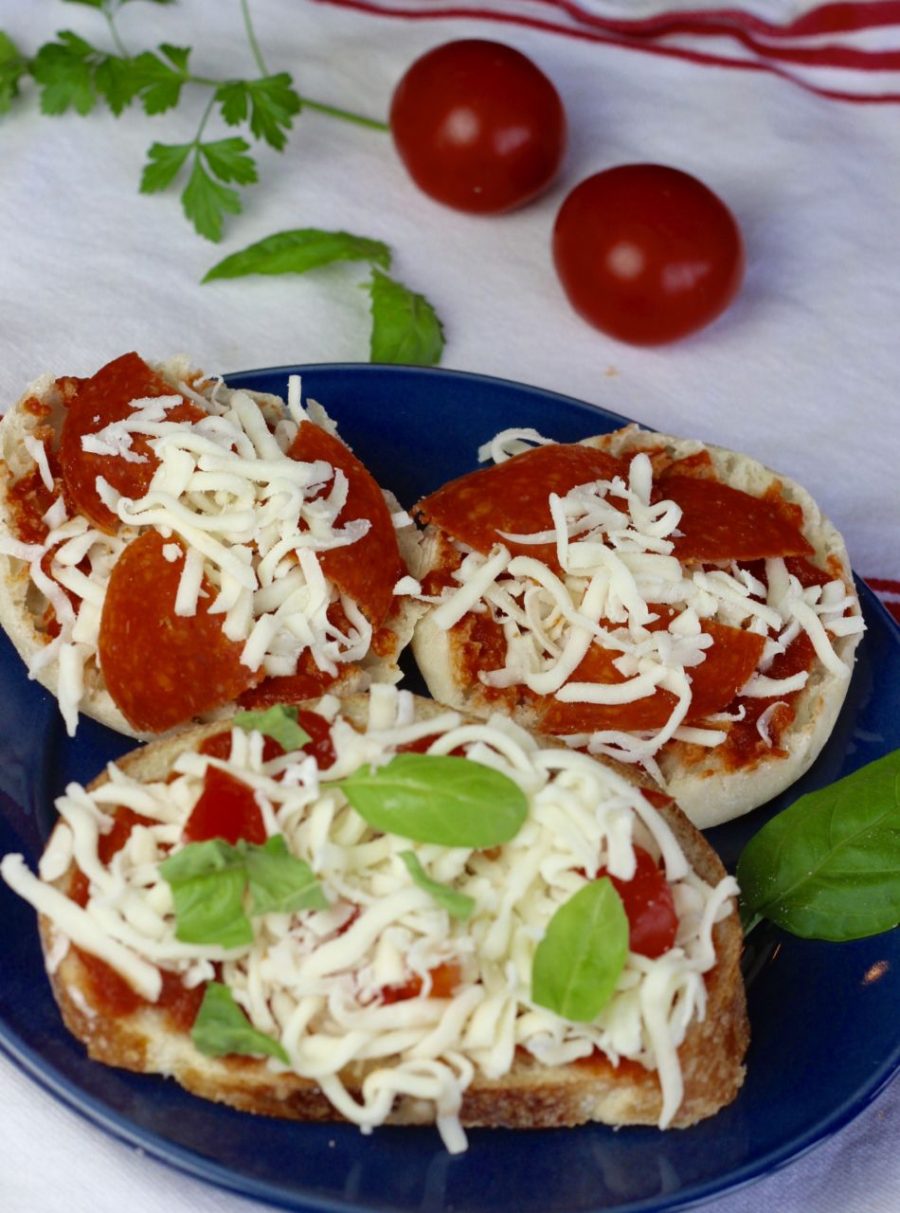 If I'm only making a few, I cook these in a toaster oven.  Preheat to 400 Fahrenheit.   Mine took about 5 minutes.   Watch these closely!   I consider them ready when the cheese is all nice and melty but I know some people like the cheese to be a little brown.  They go from having a nice golden brown color to being overcooked quick.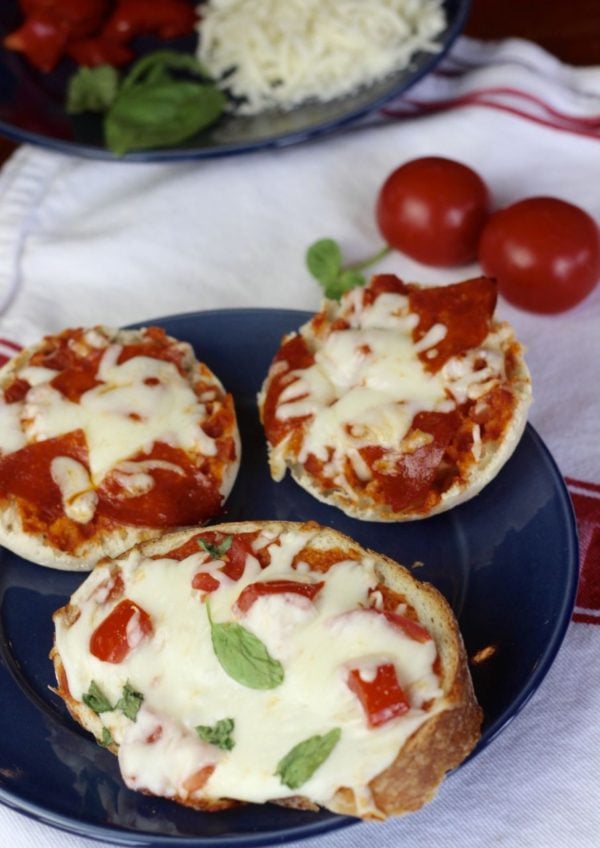 For younger children, do wait a bit before biting in.  That cheese is hot!
One of my kid does not like the tomato sauce that is traditionally on pizza.  When I make these for the family, I'll have some garlic butter ready.  Actually, everyone uses it and then loads their top.
There is nothing better than homemade garlic butter!   To see my easy delicious garlic butter recipe, click the 'Next Page' button below!