Hey Momcrieff Readers!  So glad you dropped by today.  I have an amazing Summer Caprese Orzo Salad recipe.
I also wanted to share a little bit about what I'm up to.  I'm helping a company called the Jar Store with some of their social media management and writing some blog posts for them.   They have the most amazing jars for everyone.  Jars for canning, serving beverages, storage (think pantry storage), candle making and tons of other ideas.  They have totally updated their website and it's worth your time to take a look!  The Jar Store
I wrote a blog post sharing a wonderful summer caprese orzo salad.  Full of lots of summer fresh flavors including tomatoes and basil with orzo pasta.  It's so good!  And, it's a little different.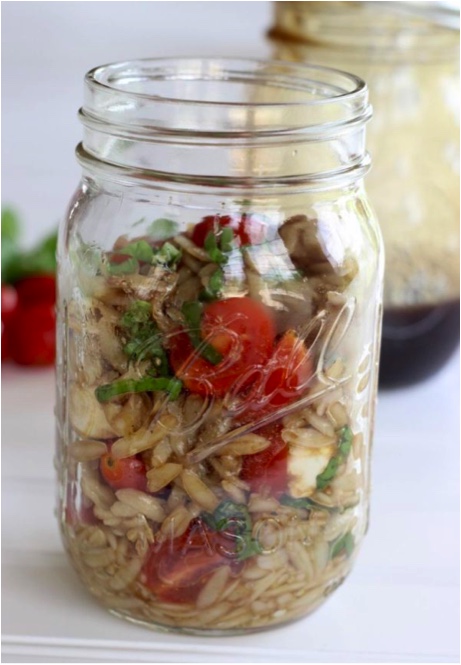 Doesn't it look delicious?  Trust me, it is!  I like serving it in single serve portions.  It just makes it easier for your guests.
For the full recipe, follow through this Caprese Orzo Salad link!