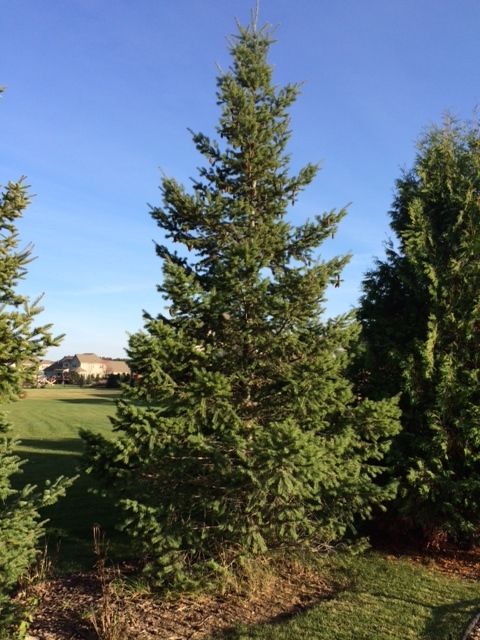 I have some beautiful trees in my back yard. I love the look and the privacy they offer. But, the weeds!! I think I've finally come up with a good way of preventing weeks under trees.
The trees are huge! You can imagine how hard it is to reach in and pull the weeds/grasses out. I usually do it a couple of times in the summer and I either roast wearing my jean jacket or totally scratch up my arms. I just hate seeing the grasses/weeds under the trees.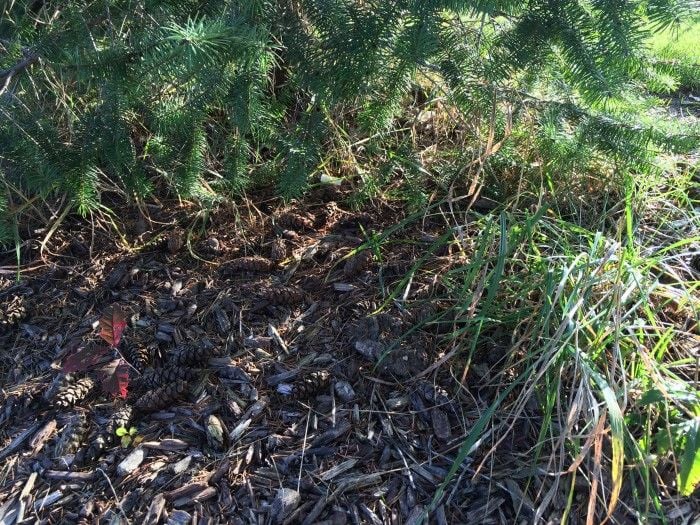 I've been using cardboard for years in one of my flower gardens to prevent weeds. This weekend I figured out that I should just use the cardboard around the tree base to prevent the weeds from growing under the trees.
I took a cardboard box and split it in half and then cut out sections for the trunk.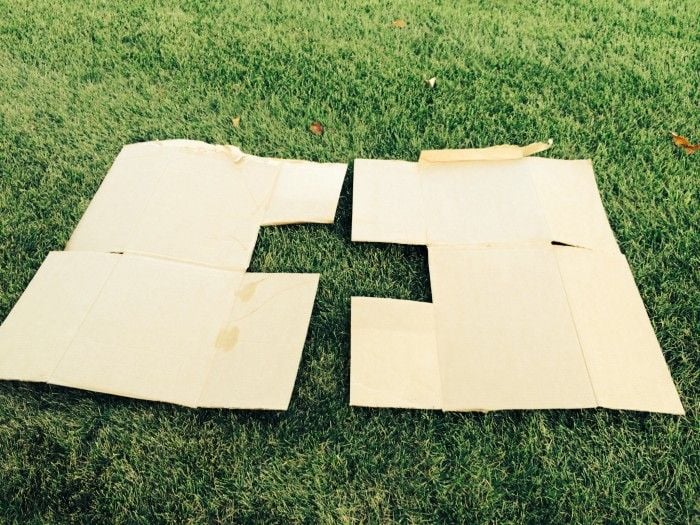 Then I pushed the cardboard under the tree branches.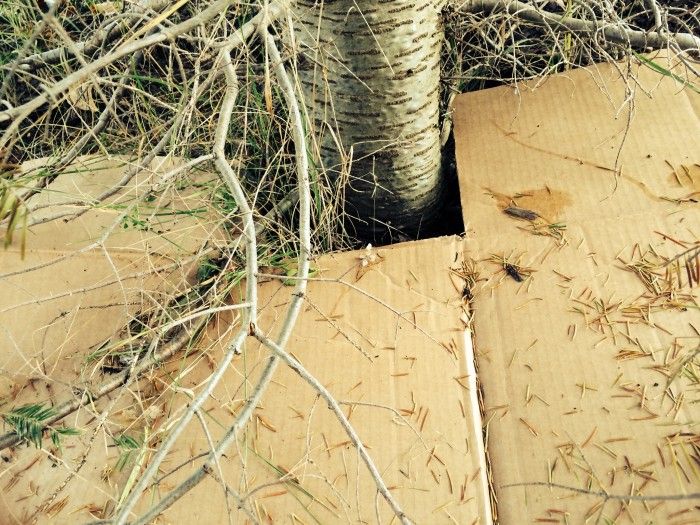 See the pine needles on the cardboard. Well they got everywhere. In my hair, clothes, everywhere! Ummm, everywhere! But, I'm preventing weeds under trees so it's a really worthwhile project!!
Just an fyi, I needed to use three cardboard sections to fully surround the tree base. Two just wasn't enough and I wanted to be sure I was totally covering the area where the grass/weeds were growing.
In the spring I'll put a layer of mulch over the cardboard. But, for now, you really can't see the cardboard unless you are looking right under the tree. I am so looking forward to weedless tree beds next year! We are experiencing some warm bonus days here in Wisconsin. I am fully taking advastage of them to make my next year's gardening easier!
If you have any awesome weed prevention tips, please let me know!