I can't wait for spring much longer! I'm a gardener at heart. It's killing me that we have had snow almost every day for the first half of April. Even the nurseries don't have many spring flowers in them. But, they had enough so I could make myself a pansy lantern.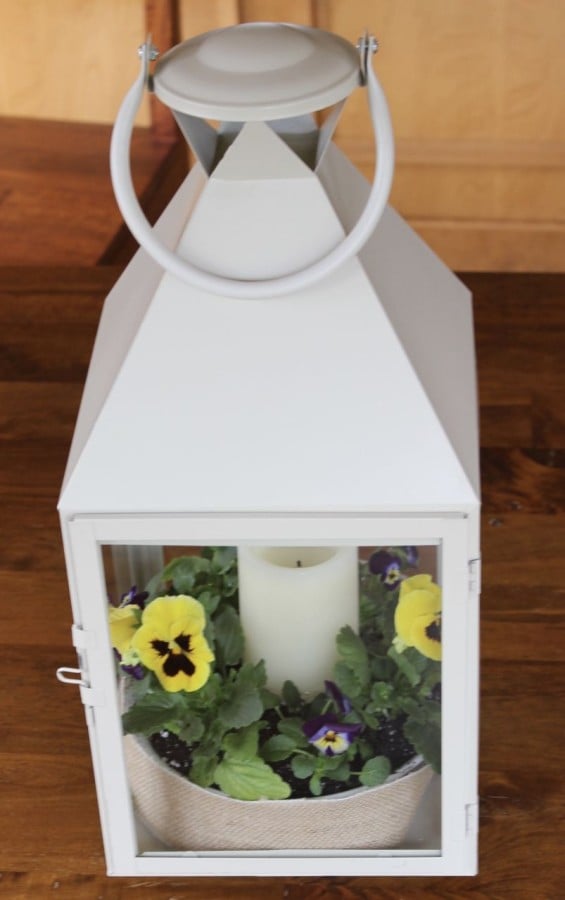 Have you noticed that the decorative lanterns are just getting bigger and bigger? I found one last fall at a great price. I didn't really have a use for it but I knew I would eventually.
I figured it would be a great place to display some blooming plants. Safe from my cat who loves to chew on plants and flowers.  I was too concerned over his health and over the dirt he dug up all the time to regularly keep plants in my home..
But, on to the tutorial on how I put this together.  I ended up just using a plain bowl that fit into the lantern easily.  And  a little ramekin to raise up the battery operated candle.  I did wrap the bottom inch of the candle in plastic so the candle and the batteries won't get wet.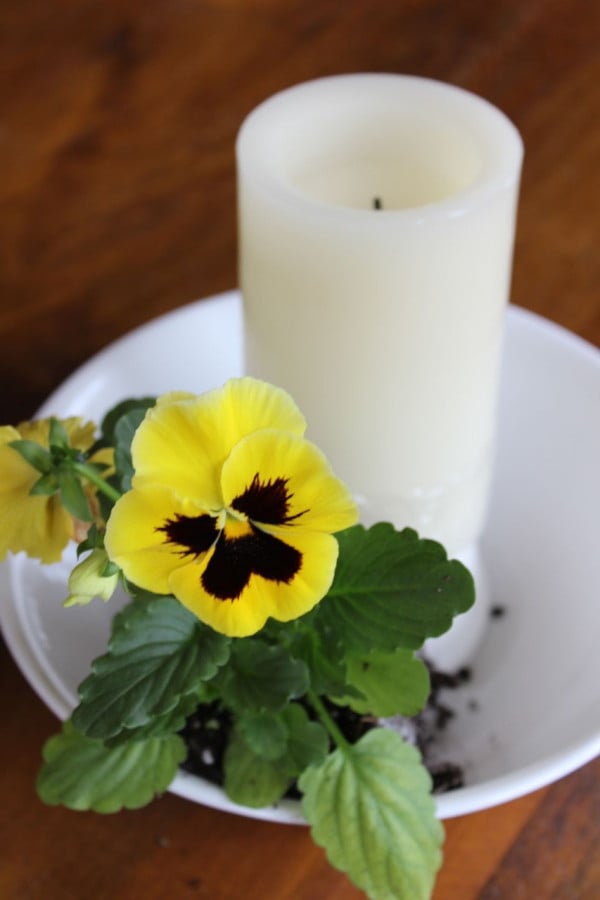 I just tucked alternating big yellow pansies and little blue viola's into the bowl.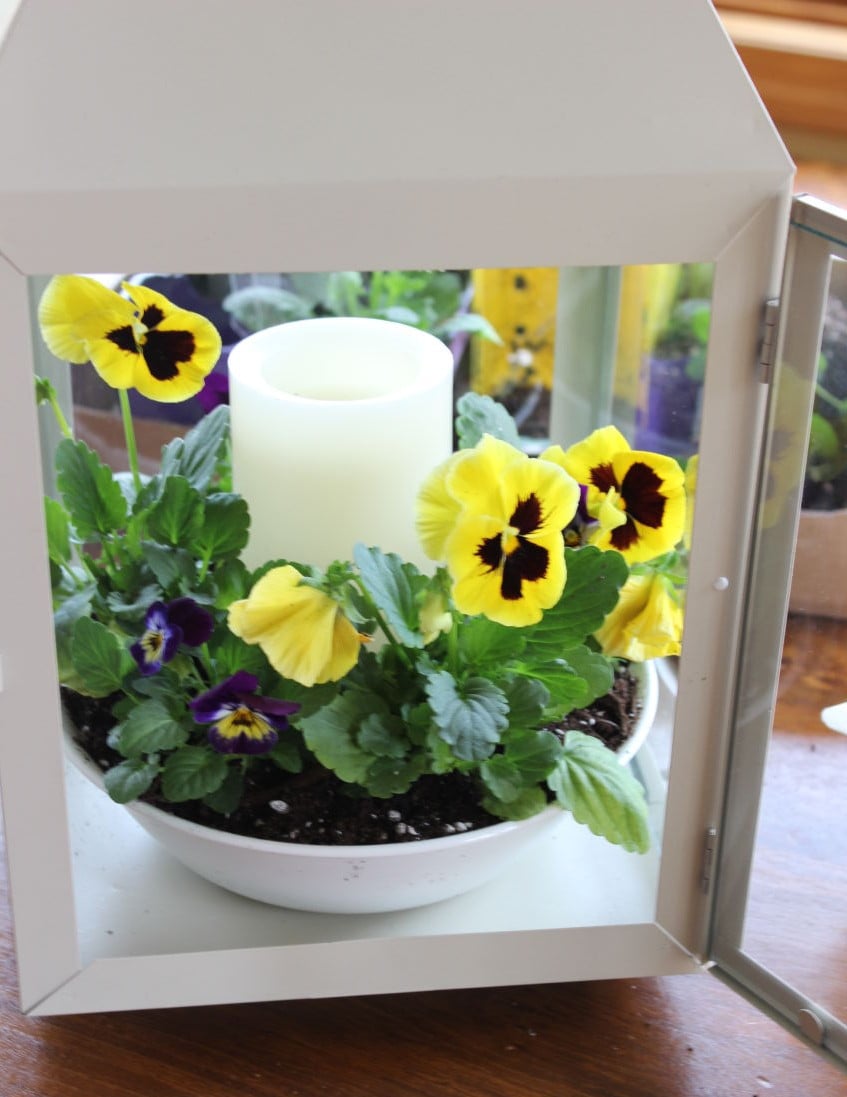 I didn't like how obvious the bowl was so I dug through my craft supplies and found some thick burlap ribbon.  Whew!  It was so easy to cover the bowl and still keep the casual look. This pansy lantern is really coming together!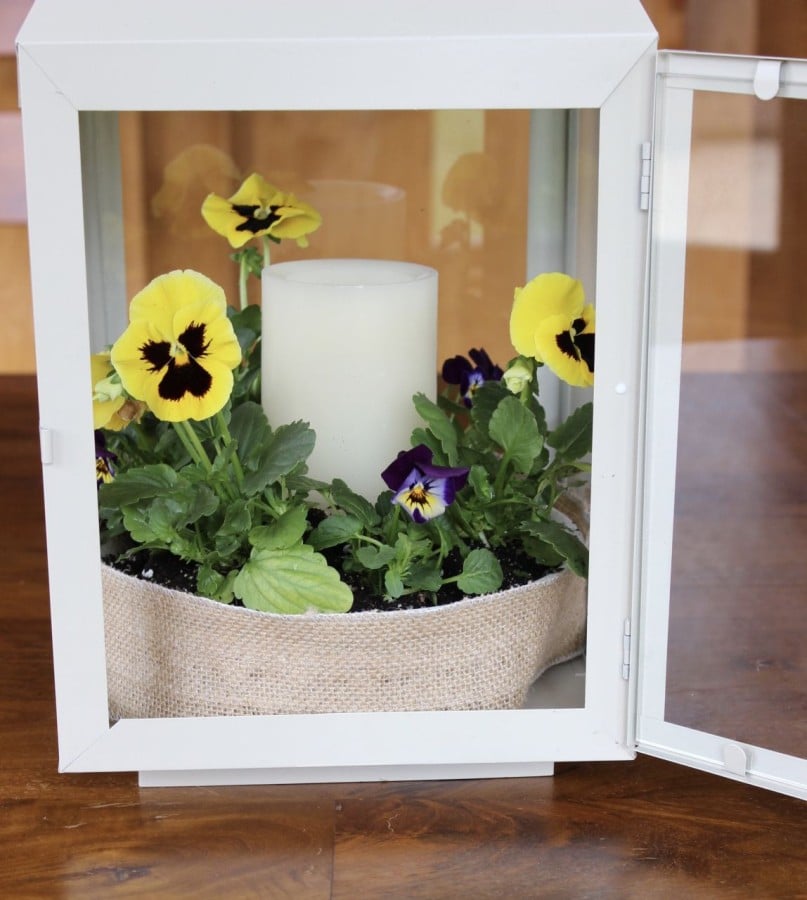 Perfect!
And, the candle is one I used in the winter with a timer.  It will be so pretty glowing when it gets dark.  I plan on keeping this inside until the weather is a little warmer outside.  For now, I just need to see the pretty pansies.  They always remind me so much of spring.  Isn't this a perfect combination?  A pretty spring pansy lantern!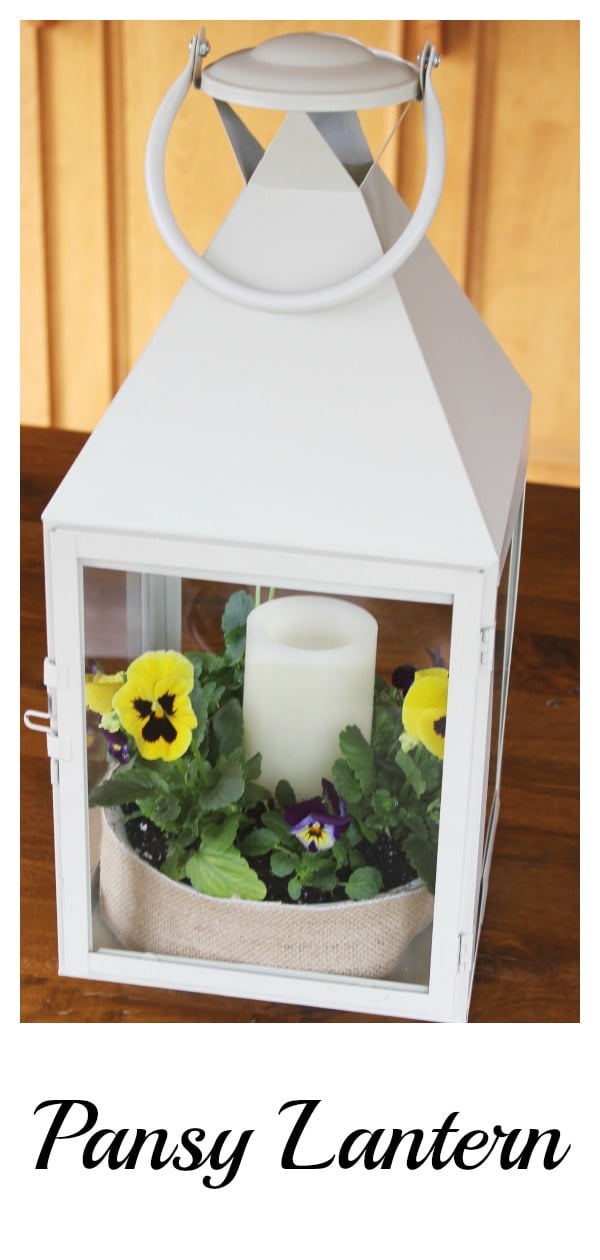 How are you coping with our late spring?  Are you bringing spring flowers inside too?