I love grasses!  I have them in a few areas of my yard.  They are tall and graceful and often have a job to do!  I was looking through my pictures on my computer and noticed I had taken some snap shots of some graceful grasses in the fall. I thought I'd share them with you!
We have light posts in our front yards where we live.  I really like how my one neighbor used rose bushes and the grasses to give the light post more of a landscaped look.  Some folks just have this light popping out of their lawn and it looks, well, it just looks practical.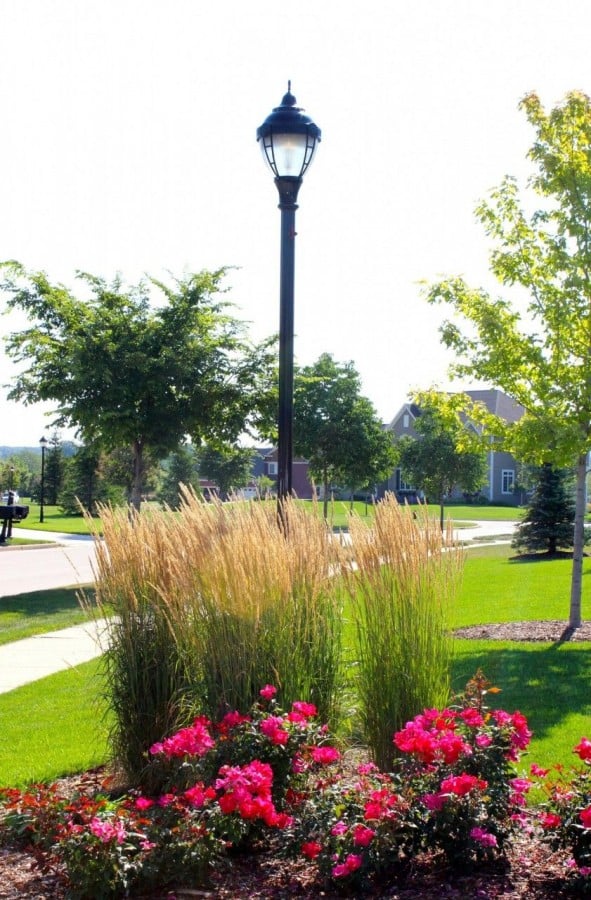 I know in interior design and landscaping too much symmetry is not the goal.   But, I love it in this planting of grasses.   The landscaping at this house is getting a redo and I'm glad they chose to keep this grass feature.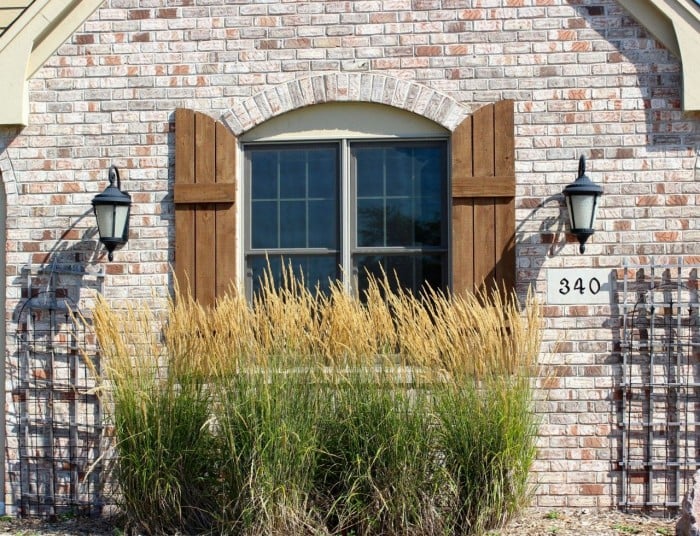 Grasses also have a very practical purpose.  The correctly chosen grasses grow nice and tall and thick and can help make a beautiful privacy barrier.  I was tempted to crop the picture below to just show you the grass but here it's use is more a part of the whole privacy barrier created with landscaping.   The grasses are on the left, behind the bench.  Don't they look perfect there?  They fill in a gap between the bottom of two trees.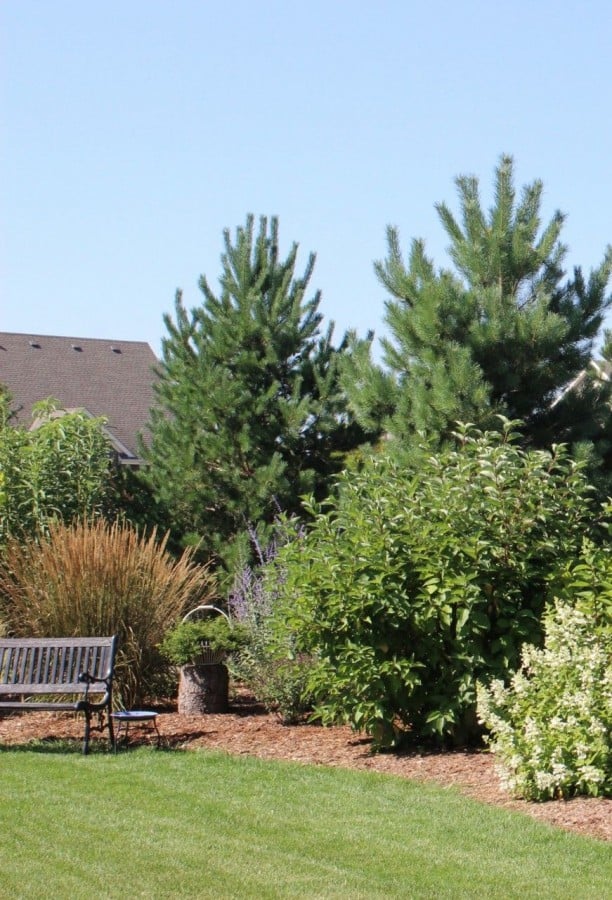 I have grasses along my fence for my pool.   It helps soften the lines of the black straight fencing.   Perfect height, perfect color and low maintenance.  What more could you want!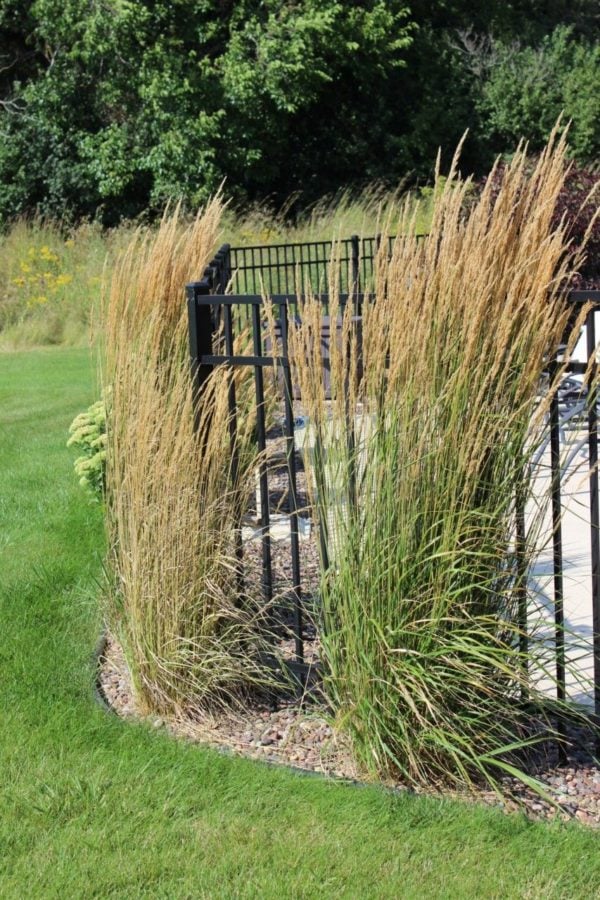 The grasses below are planted more as a visual feature.   Don't they frame the purple flowers in front of them nicely?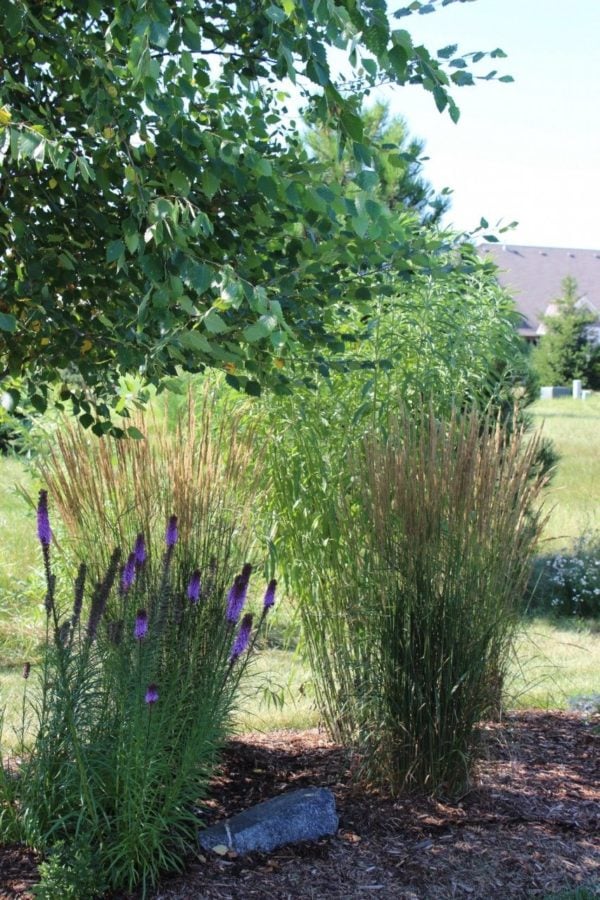 Of course, we can't forget that grasses are awesome in planters!  They add some nice hight, color and texture.    I always love a pretty grass instead of the spiky plants that I used for so many years.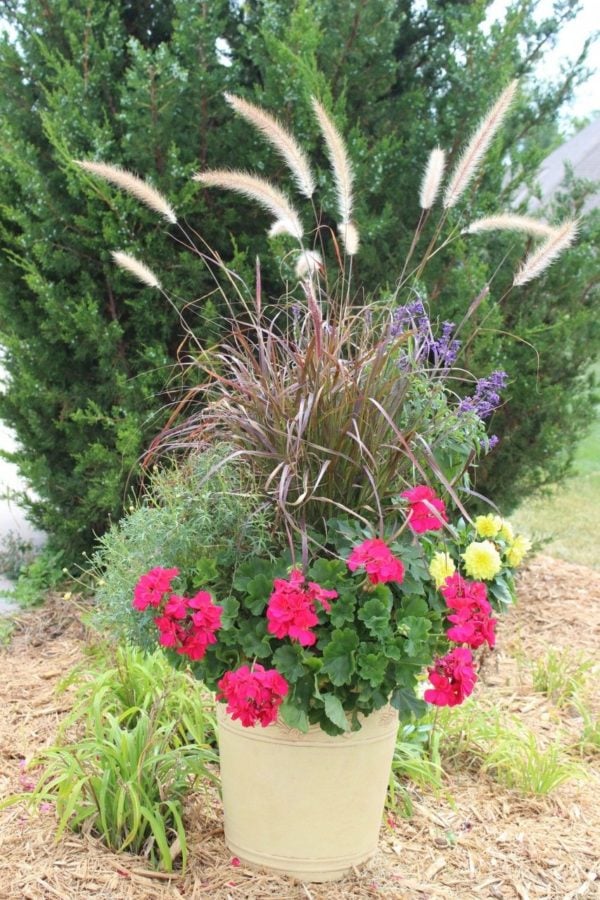 I'll end on a professional grass planting at a local golf course.   If you choose to do this, build yourself a waterfall and then feature your grasses surrounded by stone.  It will look wonderful :)!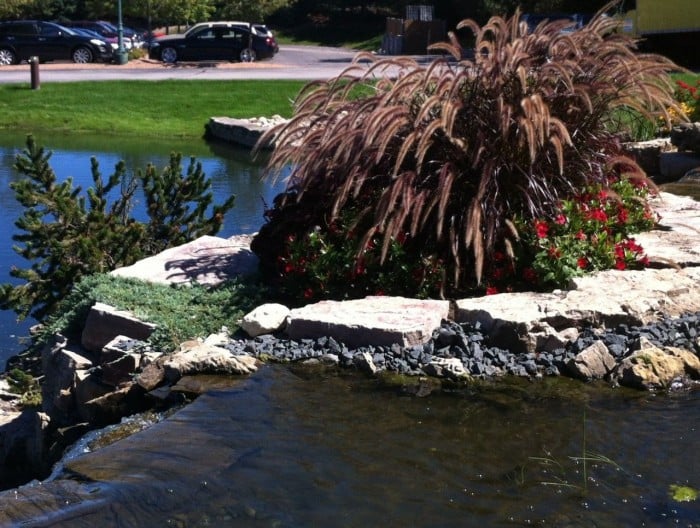 I'm so hoping for warmer weather soon!  I keep looking at pictures, websites and magazines for beautiful gardening inspiration.   I want to go outside and play in the dirt.  Isn't that what gardening is?  A grown up way to play in the dirt :).