Income tax time isn't any fun! Actually it's quite stressful. More than one of my friends has commented that their husbands are crabby and they are trying hard to stay out of their way. Our income tax system has become a monster. I'm sure no one enjoys what it has become. Even the accountants who make their money completing or auditing income taxes don't claim to get excited about it.
My Dad passed away a few years ago. Last year I went through boxes of his papers and purged, purged and purged! Oh the junk he kept. Made me want to clean my files too! Yikes!!
Here is a copy of my Dad's 1956 Income Tax return. It's 2 pages, both sides.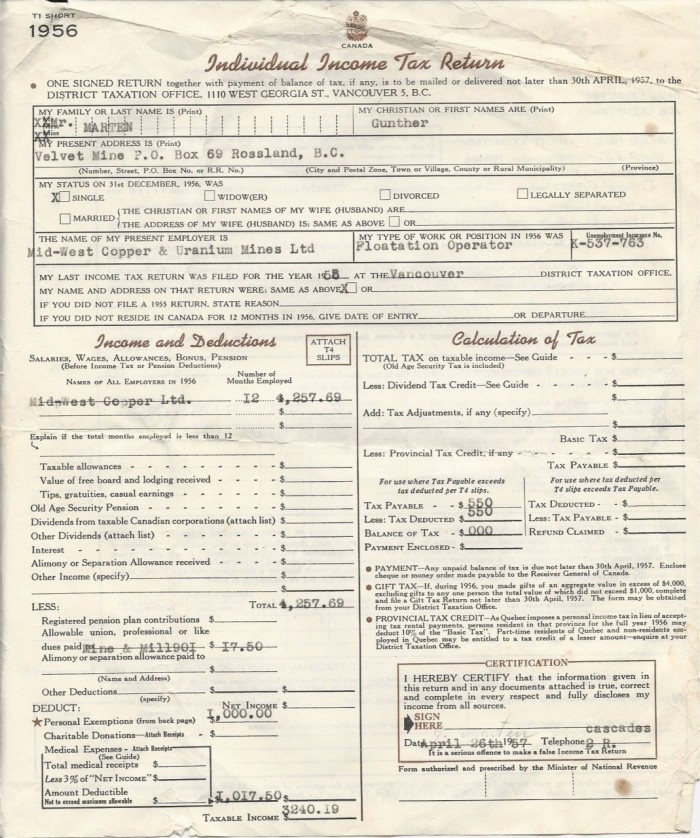 Page one basically asked where you lived, where you worked and how much you made per month. Then some very, very limited deductions. Um, like one! It was before he was married and had kids. But wow, how simple a form to fill out!!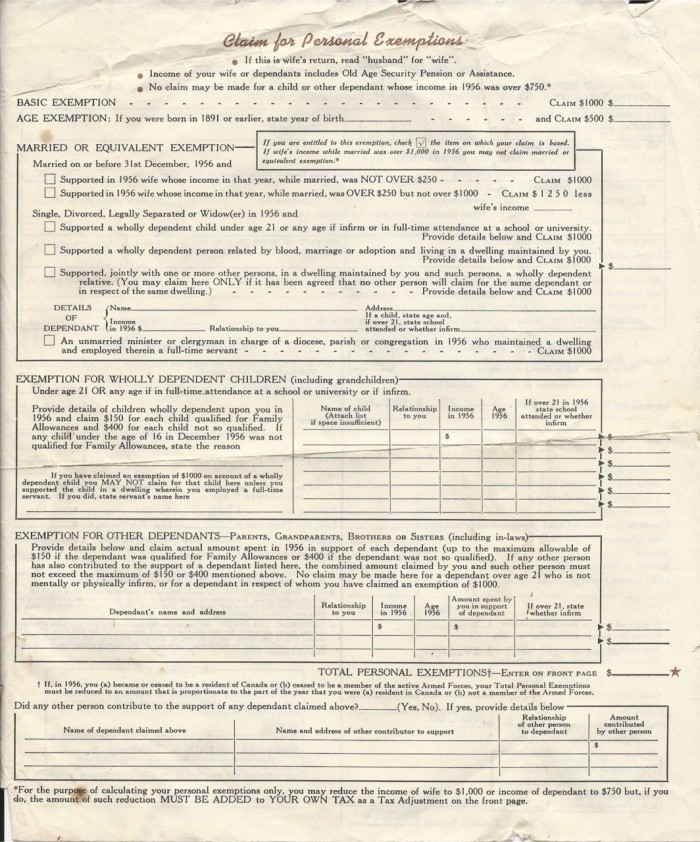 .
Above is the back. Here are all the deductions that were allowed! Your basic personal, age, spouse and kids. THAT's IT!!! Wouldn't it be easy if you only had to fill out those two pages? I'm guessing there was a flat type tax back then.
I was looking at what I should cover up for privacy, security reasons and there really isn't anything! Now, if any of you took a super close look, you will notice it's a Canadian Income Tax return. Please don't think Canada's tax returns are like this anymore! They are almost as bad as the U.S. now.
Don't you wish taxes were this simple now?
Thanks for stopping by. Remember this return when you are trying to gather everything for your taxes!