As much fun as it is to be invited to a formal dinner, it can be a little stressful. A little etiquette lesson will help take the stress away! Those beautiful place settings can be confusing. Which bread plate is mine? You can do what I used to do years ago, which was watch what other people do. The problem there is, it's the hungriest person at the table that often starts, not the person who knows who's bread plate belongs to who. Or, knows which glass is really yours.
See my friend's hands at the bottom of the picture? I asked her to shape her hands into a 'b' and a 'd'. Remember how we had to do this to remember which way to write the letters for the word 'bed'? Or was that just me? You're welcome! A free tip to help your kids remember what a 'b' and what a 'd' looks like.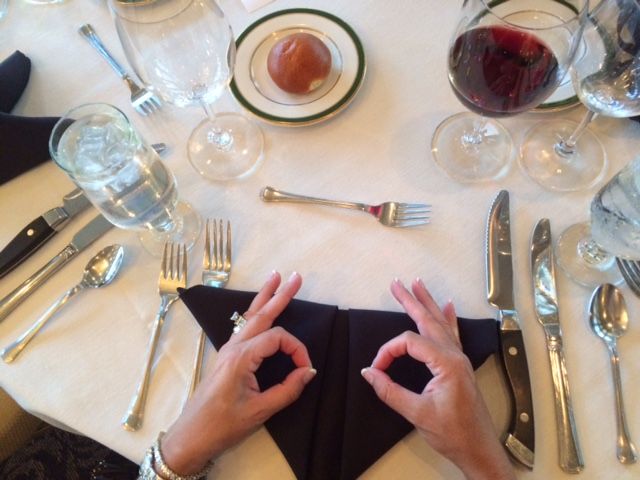 Ok, here's the super simple etiquette lesson! The letter 'b' is for 'bread'. The letter 'd' is for drinks. Bread is on the left and drinks are on the right. It's really that easy!
No need to be nervous about using the wrong bread plate or grabbing the wrong water glass. It's super easy!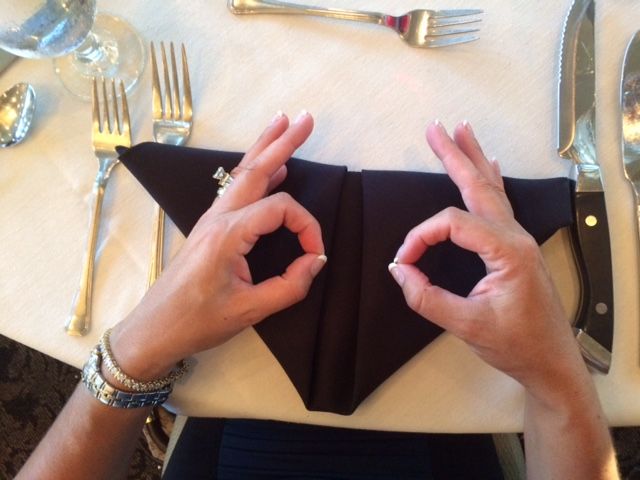 (Thanks to Lise for this tip! And, thanks to Justine, who had no choice but to be my hand model!)
I hope you are all enjoying your summer! Since I haven't done any giveaways for a long time, I joined a great group of bloggers to do a giveaway for a Kitchenmaid mixer. I love mine! So, I thought it would be a great summer treat to give you an opportunity to win one too!
Enter for a chance to win a KitchenAid 5-Qt. Artisan Stand Mixer.