I've done a Valentine's Day craft for you.I haven't done a craft on this blog for a while.  I've forgotten how much I enjoy them.  The creativity in not only making the item but in also coming up with the idea.
This was part of a challenge to use a stencil and repurpose/upcycle something that we already have.  I love being able to create something new or find a new use for something without spending a ton of money.  And, part of the fun of a challenge is seeing what your other creative blogging friends come up with.
I've been trying to come up with a Valentines Day decor item and then realized this challenge would be the perfect venue.  I came up with something that is subtle enough to decorate my house (which is for sale) but also has a Valentine Theme.   Having the guidelines of reusing something I already had and keeping within a reasonable budget were perfect!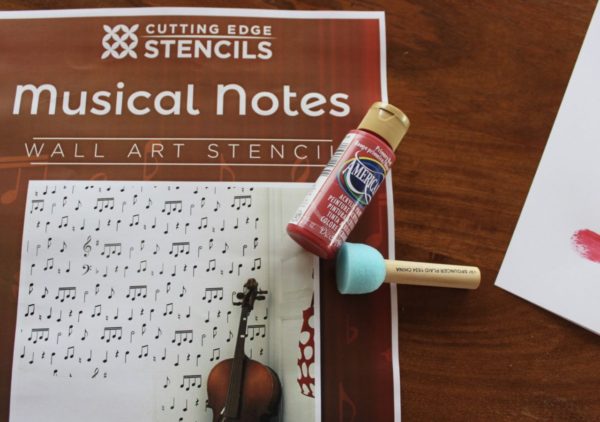 I have a mirror on my mantle.  At Christmas, I put a wreath up on it.  After Christmas, it was kind of empty looking.  I was thinking about buying a Valentine's wreath (because I love red!) but with an upcoming move, I'm doing my best to 'decrapify' and don't want to purchase decor item's I'll have to pack and move.
As part of the challenge, I saw a stencil with music notes and it was screaming 'BUY ME'.  I have a son who loves music and I know I'll use this stencil over and over again!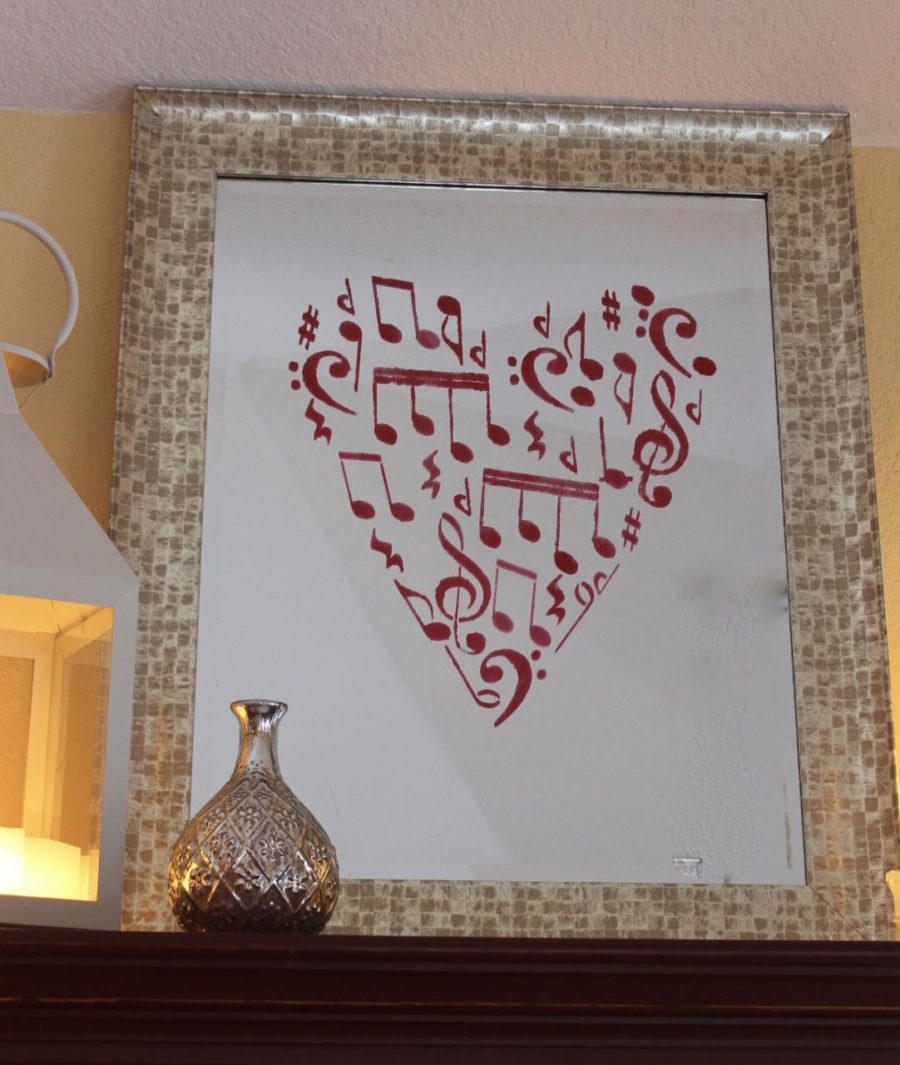 I made myself the outline of a heart, by literally taping three pieces of paper together, folding it and cutting out the heart shape.  Easy, and almost free!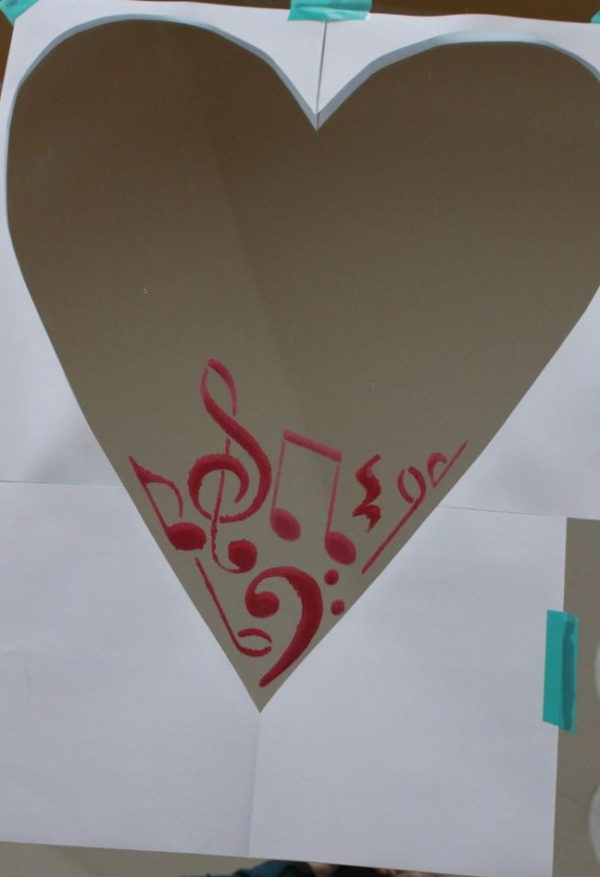 Then, I used the paper 'stencil' as a guide for my musical notes.  I did try to keep the notes as upright as possible.
I've never stenciled on glass/mirror before.   I actually found it quite easy, although I had to layer a bit to get the color as solid as I wanted.  I did a thin coat, let it dry for a minute and then added a quick second coat.  It did take some planning so that I could do an area at a time without smudging the notes.  It took me about three sections to do this.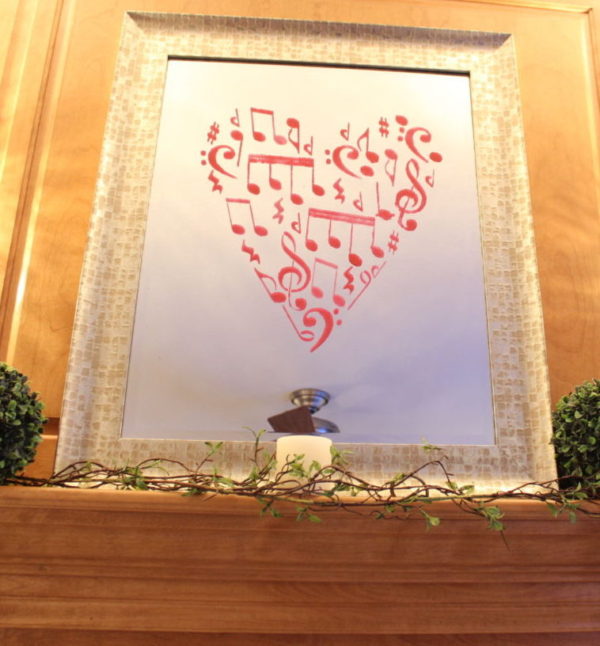 Forgive the ceiling fan that shows up in the mirror above the candle.  Geez, it's really hard to take a picture of a mirror without other objects in it (like me!).  Hope you like this Valentine's Day craft.
Below are a group of talented blogging friends who have also done stencil projects.  Please take a look and click into their individual tutorials.  Hope you enjoy these tutorials and get inspired for a project of your own!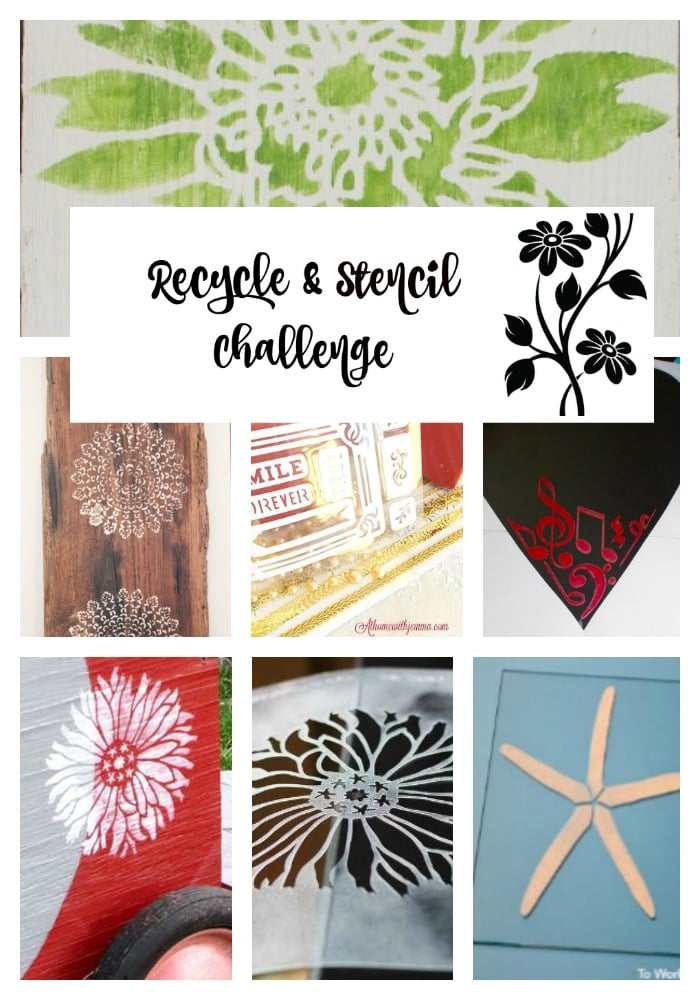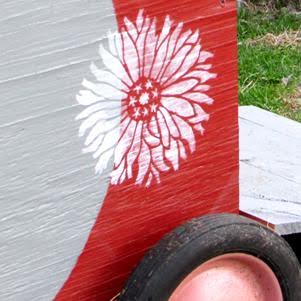 Carole: Garden Up Green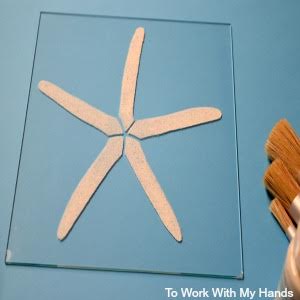 Karen: To Work With My Hands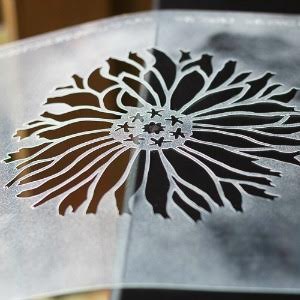 Patti: Garden Matters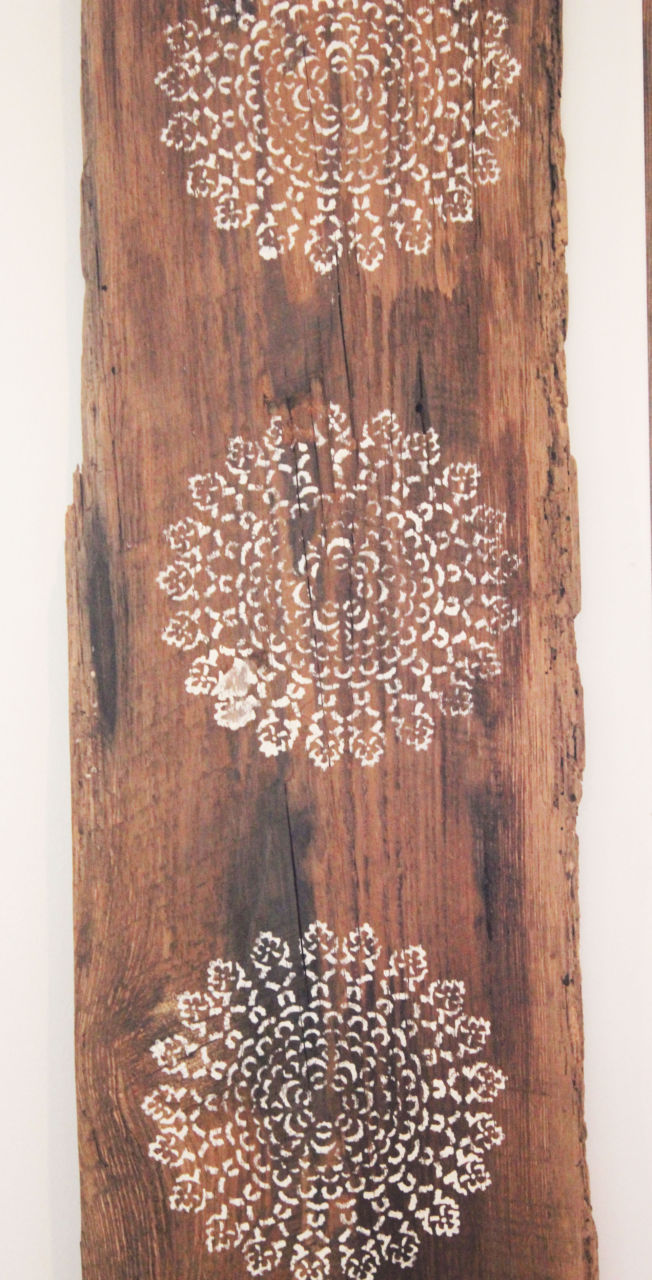 Maria: Simple Nature Decor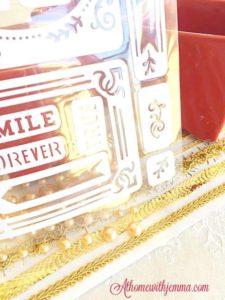 Joyce Olsen: At Home With Jemma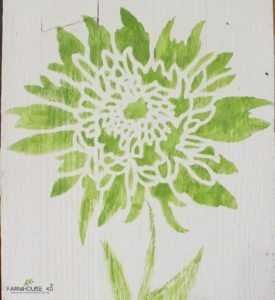 Bon Bon:http: Farmhouse 40