Did you buy preserved fruit in jars this winter? Like these ones?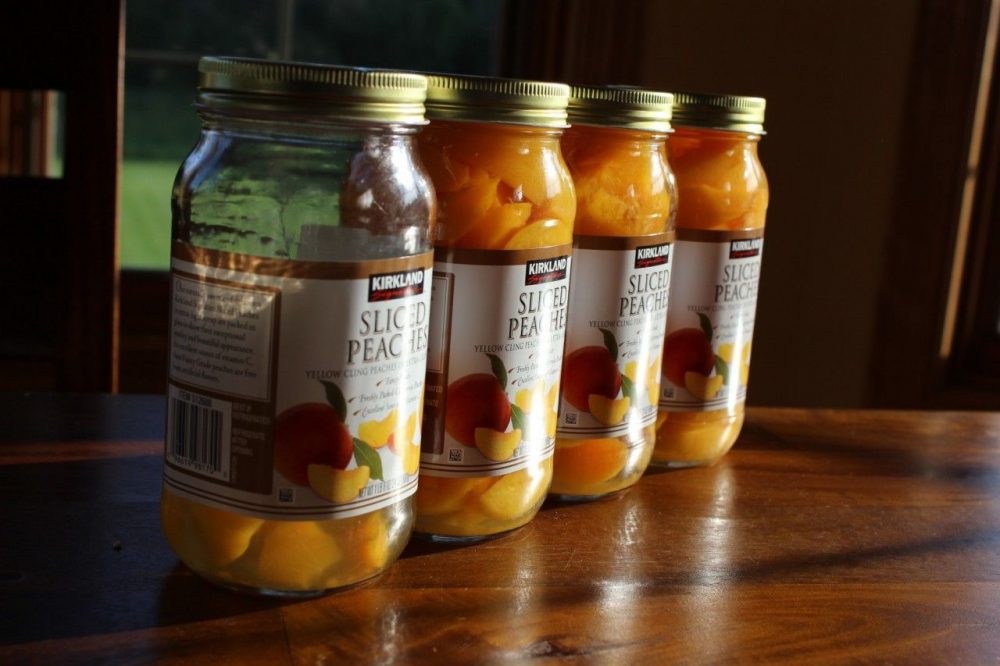 Did you notice these are also preserving jars? Of course I had a hard time throwing them out but had no immediate use for them. Look what I did last week.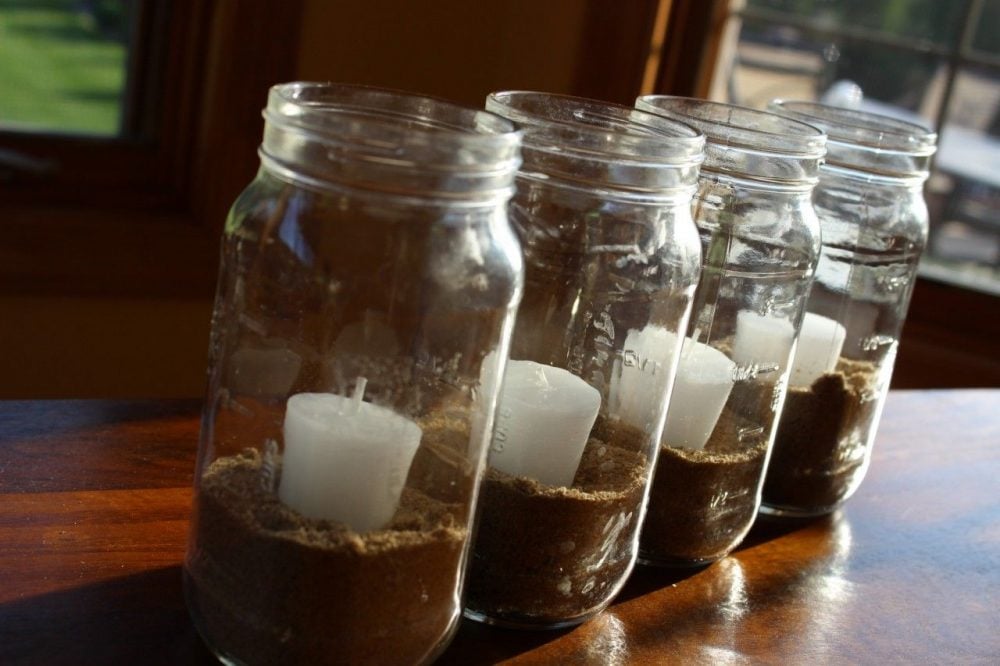 Perfect use! As an FYI, the sand is important. It anchors the candle and it gives the jar some weight so the wind doesn't blow off your jar from the table. Perfect way to have candles outside without them blowing out at the slightest breeze. Perfect way to recycle! Or is this an upcycle? Not quite sure what that word means but it's everywhere now.
Did you get a chance to try making the overnight oatmeal?   A new use for the mason jars I had in the basement.  The ones I bought for the jam I was planning to make last June....and the June before that 🙁
Did you notice I had a green lid on one of my mason jars? Yes, I saw them on Pinterest, pinned from this blog: The Make Your Own Zone It works! This blogger figured out that the parmesan cheese lids fit perfectly on a mason jar. Who would think of that! I love that idea though. I'll be able to put smaller quantities of things like feta cheese in the mason jars and have a lid for dispensing. Hmmm, maybe the sugar from my morning coffee would be good in these too. Bet you can come up with lots of ideas too!