A couple of weekends ago, Hubby and I met another couple in Chicago for the weekend.  And, we were without the kids!   They were both on a school band trip to Toronto.
On May first, Lori and I will be going to London, England.   The highlight of our trip will be having high tea at Downton Abby (Highclere Castle).   Trust me, you'll hear all about it : ) !   Make sure to follow me on Instagram to see our London adventures.
Anyhow, my point is, my husband thought it would be fun for us gals to enjoy tea at the Drake.  And, it was!   It was different from any other restaurant type experience I had so I thought I would share it with you.
First of all, it's gorgeous in the Tea Room!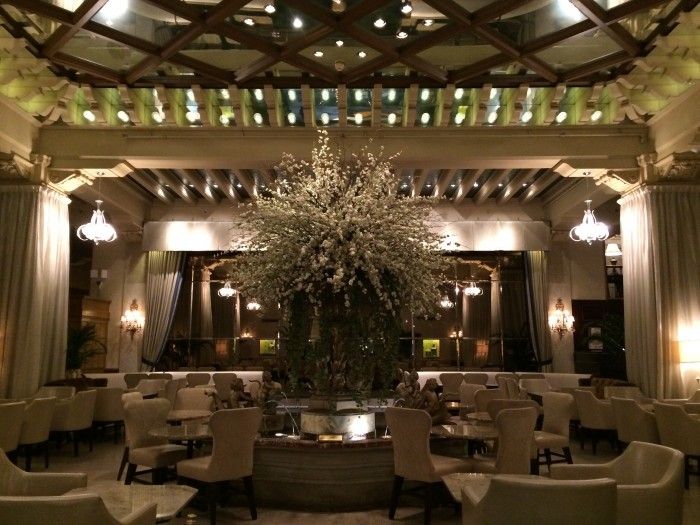 Do you see how beautiful it is?  With the huge flower arrangement in the middle of a water feature.  The soft lighting.  The pretty ceiling!   And, Jen and I had one of the tables right beside the fountain!  It was awesome.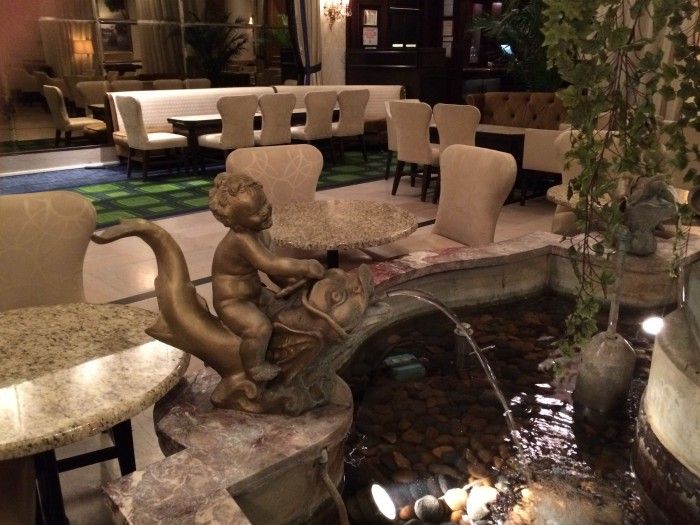 We sat right by this guy!  I took these pictures the next morning when it was empty.  During the tea, there wasn't an empty seat.  There were at least three wedding shower type events in there while we were there.  It was a very pretty, feminine type place.   Honestly, we respected the two guys who came with their significant others.  You earned points for that!
But tea is about tea!!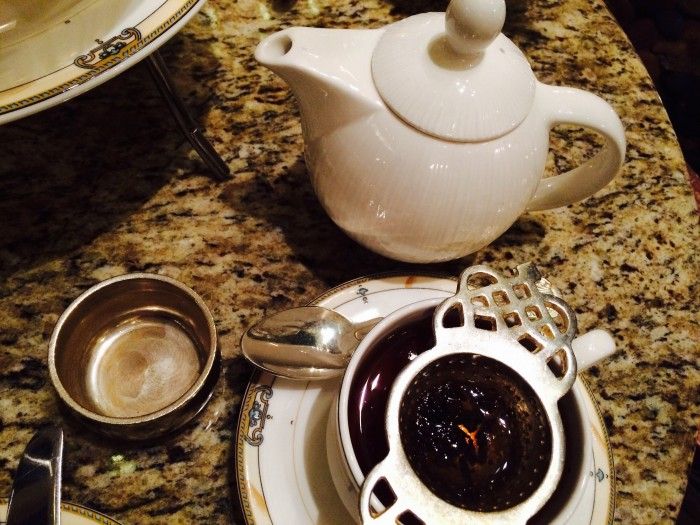 That is my loose leaf Earl Gray tea.  For those of you who haven't had tea like this, the teapot has tea leaves just floating.  You put the little strainer in your teapot and then pour.   The little cup thing to the left, holds the strainer, so you don't make a big old mess!
And the food!  It was great.  But it was different!  We kept asking the wonderful lady who was serving us what things were.  She graciously explained everything to us.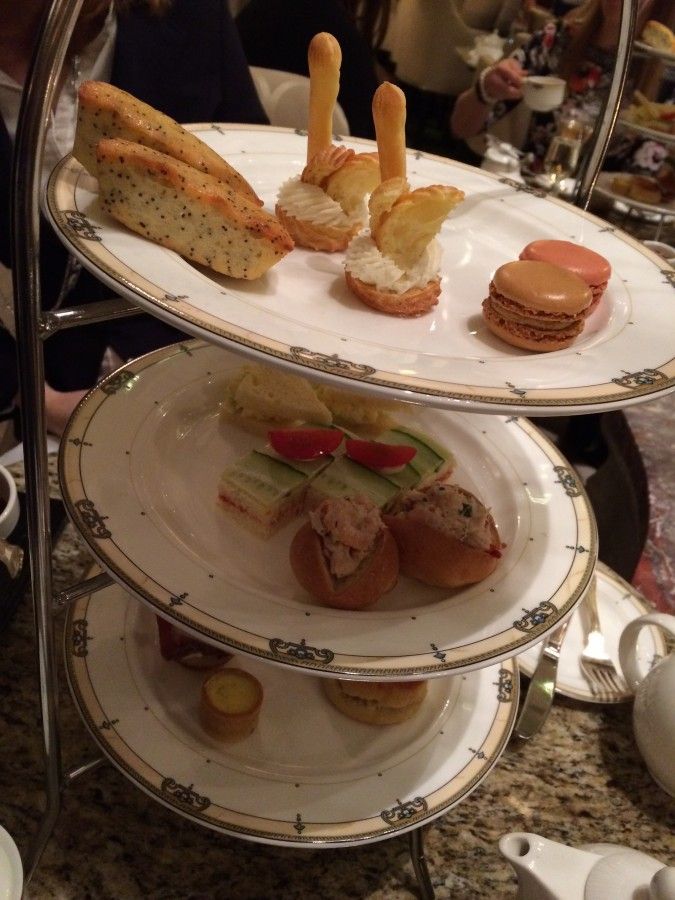 Forgive the photography.  I know it isn't great.  But, I was trying to be discreet as I took these.  I didn't want to bring my big camera and make a fuss (and interrupt our fellow tea guests).
But, let me share what we had.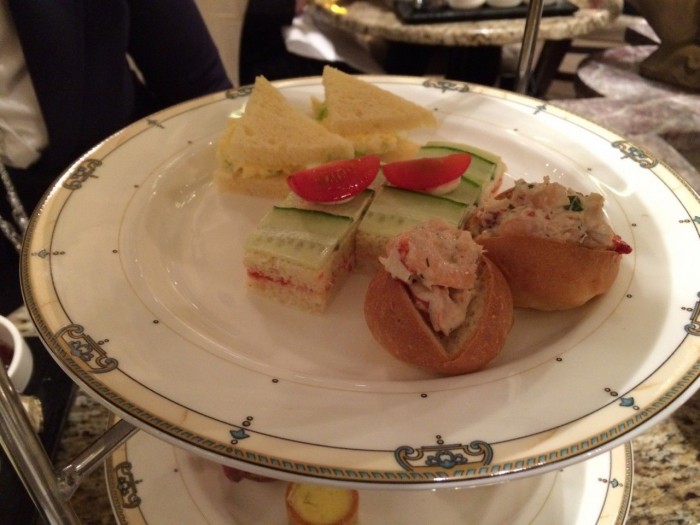 Little fancy sandwiches.  Traditional egg salad.  I think the little rolls had salmon (I'm not a huge fish eater so I didn't have that one).  And in the center, there were cucumber sandwiches.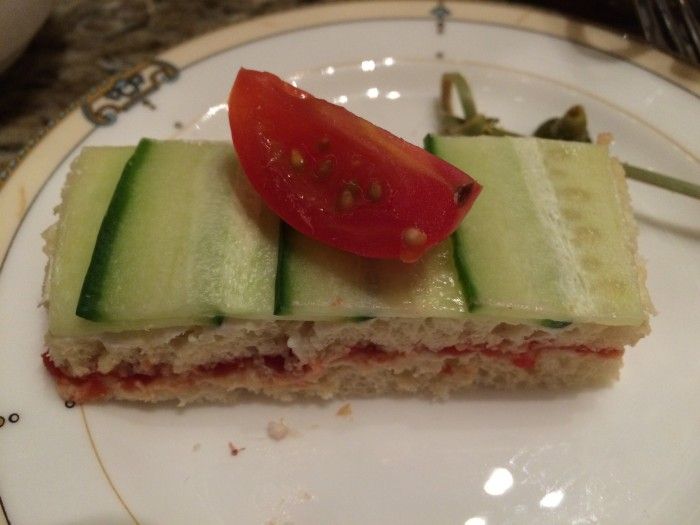 Yes, cucumber sandwiches with tomato marmalade.   I'd never heard of tomato marmalade.  But, just so you know, it was good!
Then onto the bottom tray.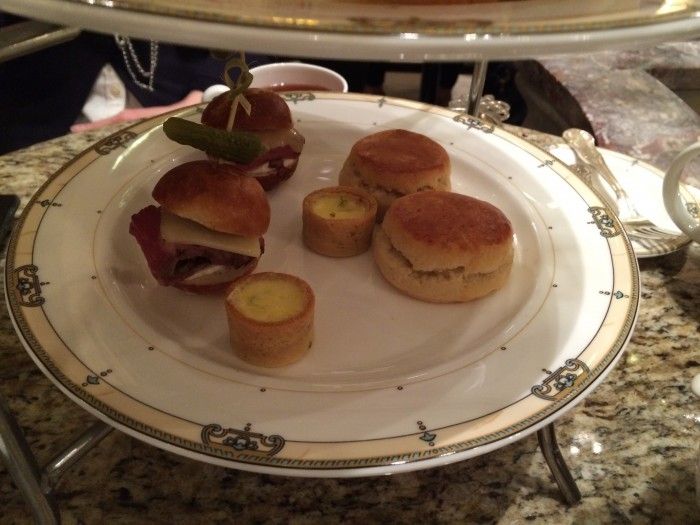 We had little roast beef sandwiches.  Sorry, I don't remember what was in the little tarts.  And, most importantly, scones!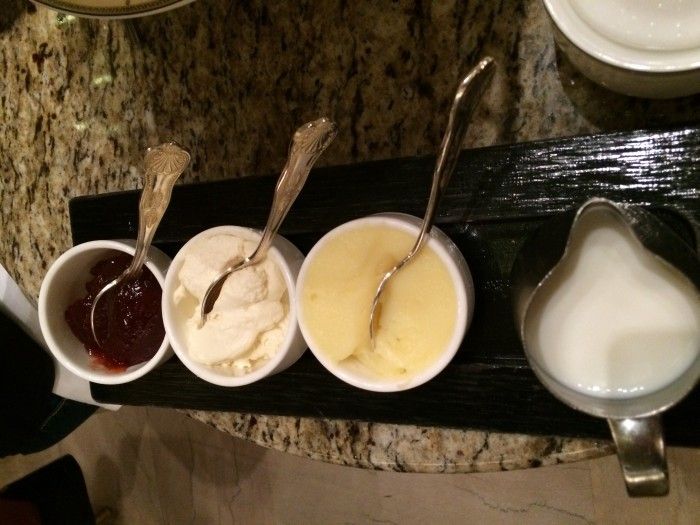 Scones are the big event at an English tea.  We had jam, clotted cream (I'd describe it as like butter that isn't quite done yet – very creamy) and lemon curd.  Yum!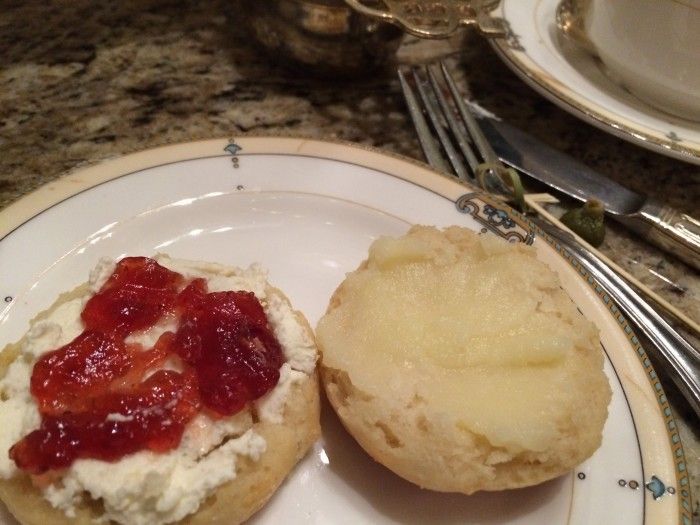 I think I did it correctly.  Clotted cream then the jam.   It's wonderful!  On the other side, the lemon curd.
And then, the top tier.  Dessert.  Ha, bet you thought the scone was dessert!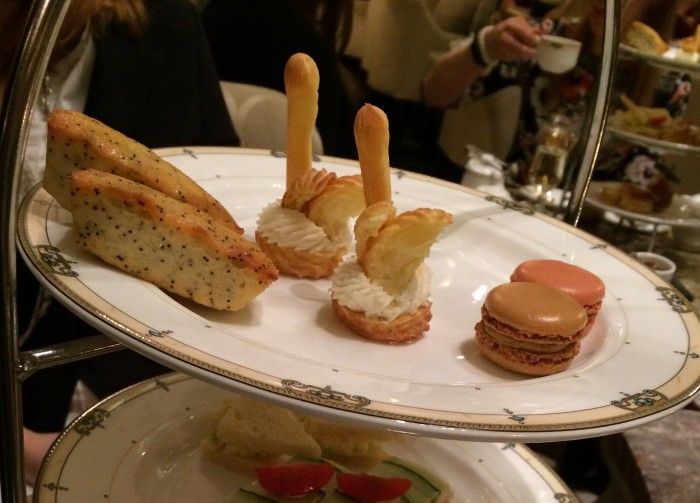 We had some poppy seed cakes, macaroons and the cutest swan creations!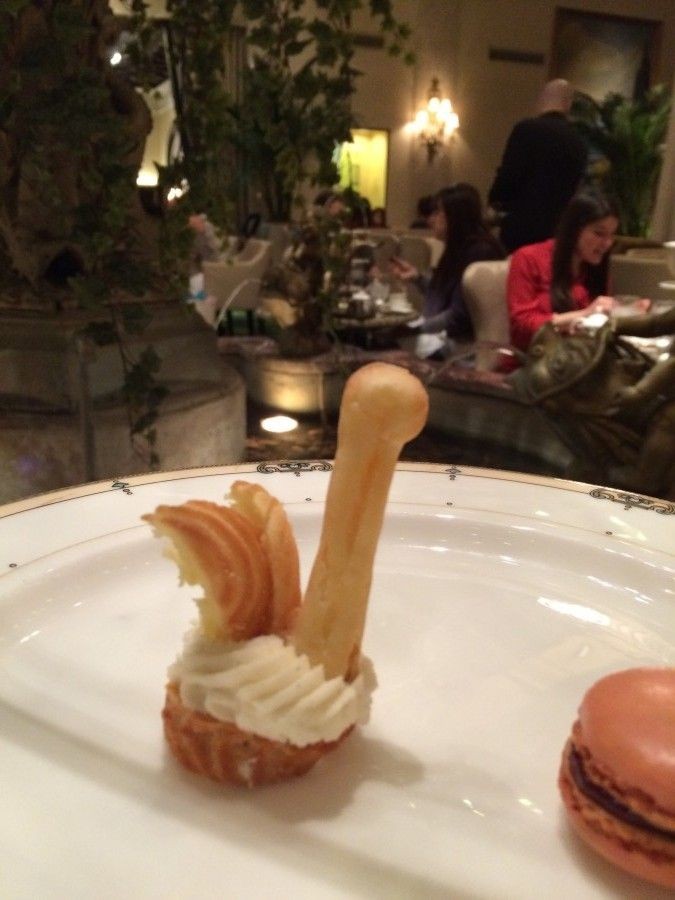 Loved the little swans!
It was a fun afternoon!  Thanks to my friend Jen for putting up with me taking pictures during our tea!  We'll have to do this again another time!!