Cook ground beef and add about 1/2 cup of water and taco seasoning. Simmer until most of the water is gone. Set aside and let cool a bit.
In blender, mix/blend 1/2 jar of salsa and tomato sauce. My family won't eat chunks! If you like spicy Mexican food, you can just use all salsa. Set aside.
Boil jumbo shells about 2 minutes less than cooking instructions on the package
Drain and rinse shells with cold water.
Preheat oven to 350.
Spray 9 x 13 casserole dish with nonstick spray
Pour enough tomato/salsa sauce to thinly cover the bottom of the casserole dish
Take a shell and stuff it with the ground beef/taco spice mixture.
Add some cheese on top of the ground beef mixture.
Place the shells into the casserole dish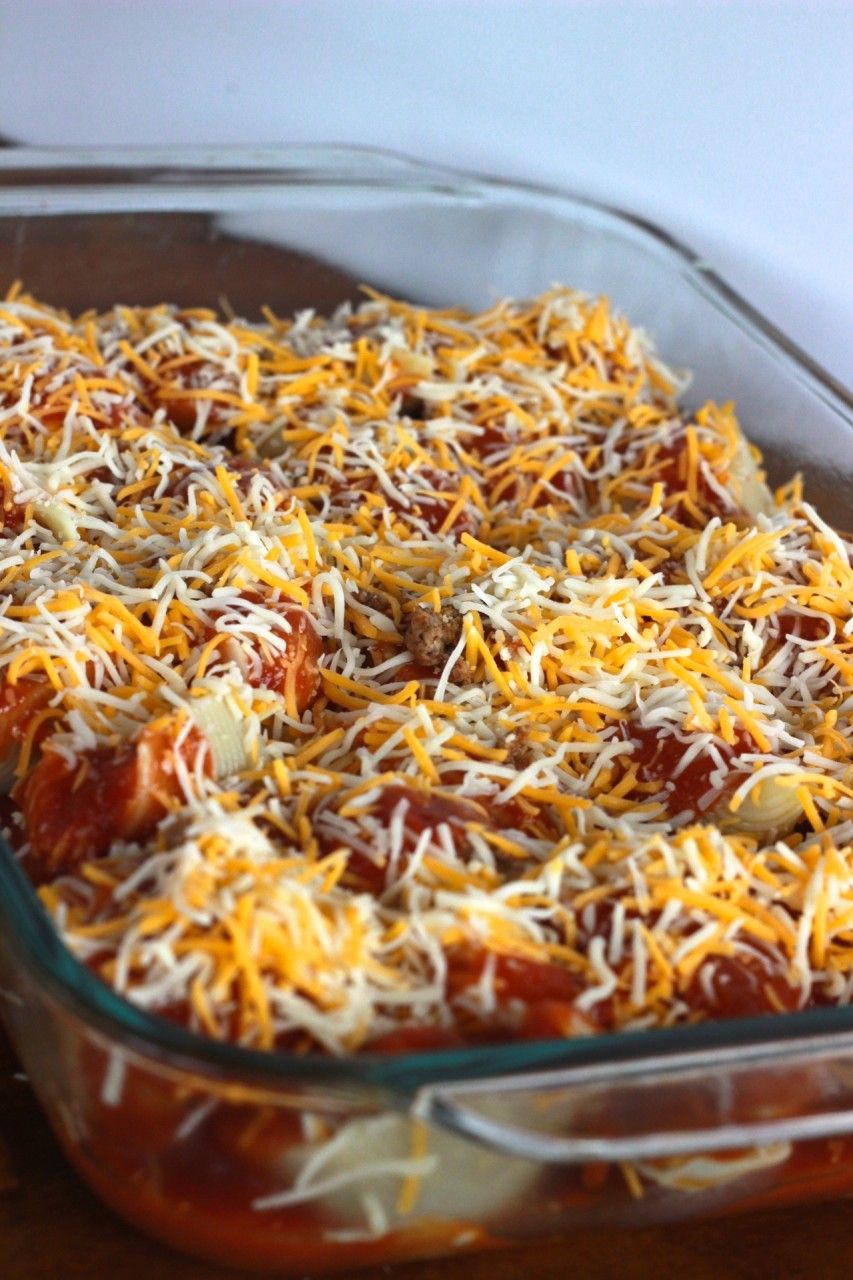 11.  Once all shells are assembled and in a casserole dish, drizzle on the balance of salsa sauce.
12.  Sprinkle on any remaining cheese.
13.  Cover with foil and bake in oven for about 25 minutes.
14.  Remove foil and finish baking for another 5 minutes.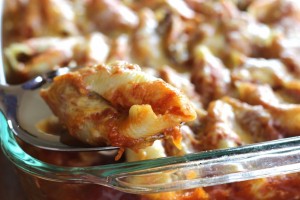 15.  ENJOY!!