Make your tray more functional by making colorful tray liners that are easy to insert and swap out.
I've recently moved and am still unpacking. I found my upcycled tray, that I had made three Mod Podge tray liners. These liners totally change the look. I love the space-saving efficiency of having one tray with the three different looks!
I wanted to share some fun blogger websites with you.  These ladies are incredibly talented and creative.  We have a seasonal challenge and this month was my month to host.  I chose to challenge everyone to use Mod Podge and fabric to see what everyone came up with.  Fun! I encourage you to take a look at everyone's site (shared below) and take advantage of the creative tutorials.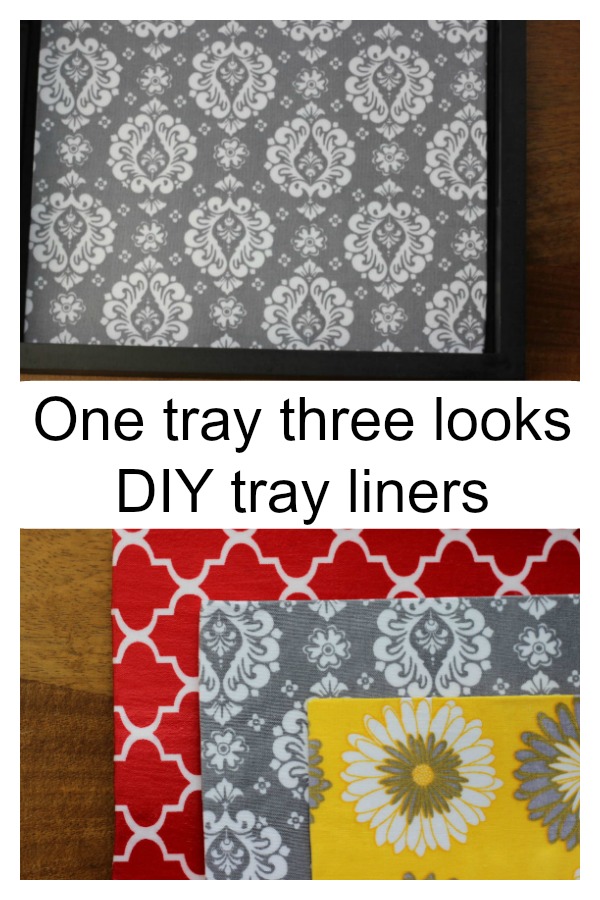 How to make liner inserts with Mod Podge for your tray.
I made interchangeable liners for my little $3.00 Target tray.  I love the size of the tray but it always seemed boring.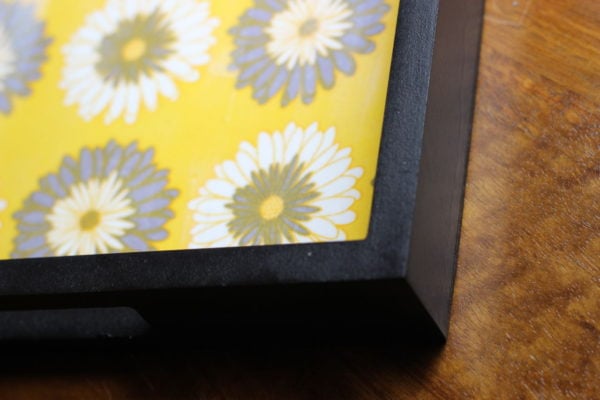 This upgrade | upcycle was so easy and it was fun to do.  I enjoy getting messy with Mod Podge!
The first step is to find something that you want your fabric to adhere to.  I used just plain thick cardstock.  Cut it out a little smaller than the inside of the tray.  You want to cut it about 1/2 inch smaller so you have at least 1/4 inch clearance on all sides.
This is my kitty Raji, who always thinks he's helping.  Ummm, not really but I love him anyway!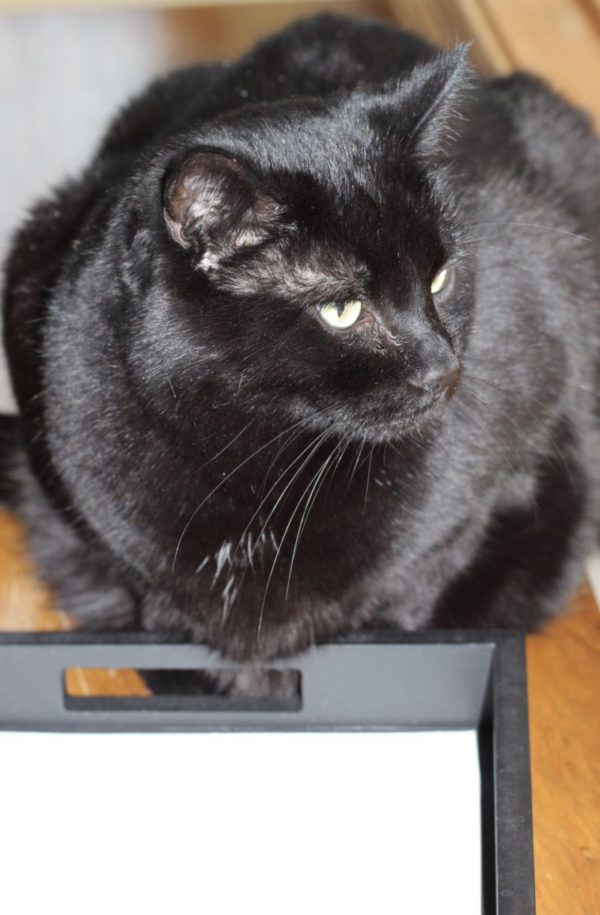 I just received an e-mail that he's 30 days late for his vet appointment.  I've been avoiding it because he's a little 'fluffy' and proper diet for a cat's health will be discussed.  I know how you feel, Raji. My doctor gives me that talk every year too!
After you have your insert base cut out, just lay it on some fabric and make sure you cut it out with about 1 1/2 inches clearance on all sides.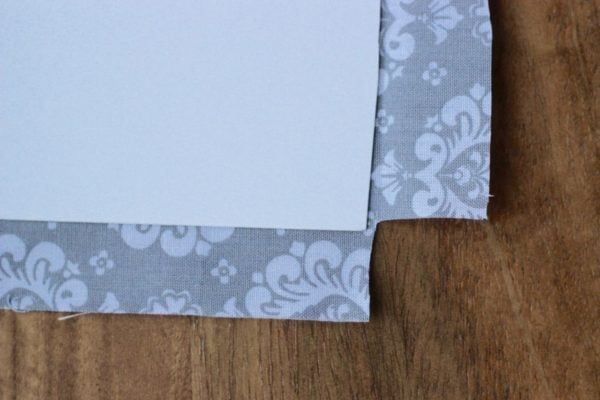 Cut out the square at the corners so you don't have the fabric all bunched up.
Put a fairly thick layer of Mod Podge on your cardstock and place it on the wrong side of the fabric.  After it has been smoothed on, make sure you put it on a smooth dry surface so you don't glue it to paper because the glue can seep through the fabric (ask me how I know).
Tips when Mod Podging your tray liners
After about an hour, turn it around and glue the fabric flaps down.  Again, it's ok to be generous with the Mod Podge.   I did find my insert curled a bit.
Before it was completely dry, I put a piece of parchment paper over it and weighed it down with a big book.   A couple of hours later, the Mod Podge felt dry to the touch.
Flip it over and give the top (yes, the good side of the fabric) a good coat of Mod Podge.  This gives you a surface that allows you to wipe off any spills that happen in the tray.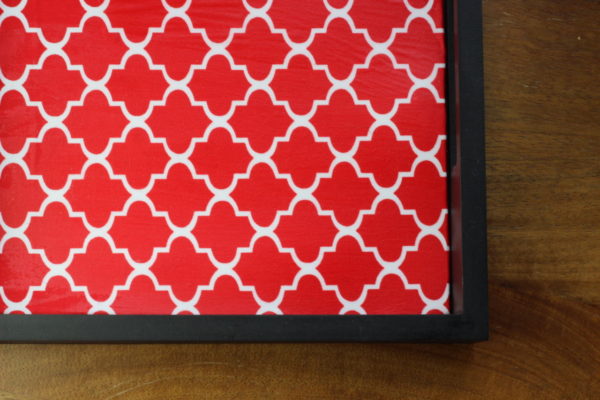 I purchased three 'fat squares' at my local Walmart.  They were $0.98 each.  Plus, I had lots of fabric left over for other potential projects.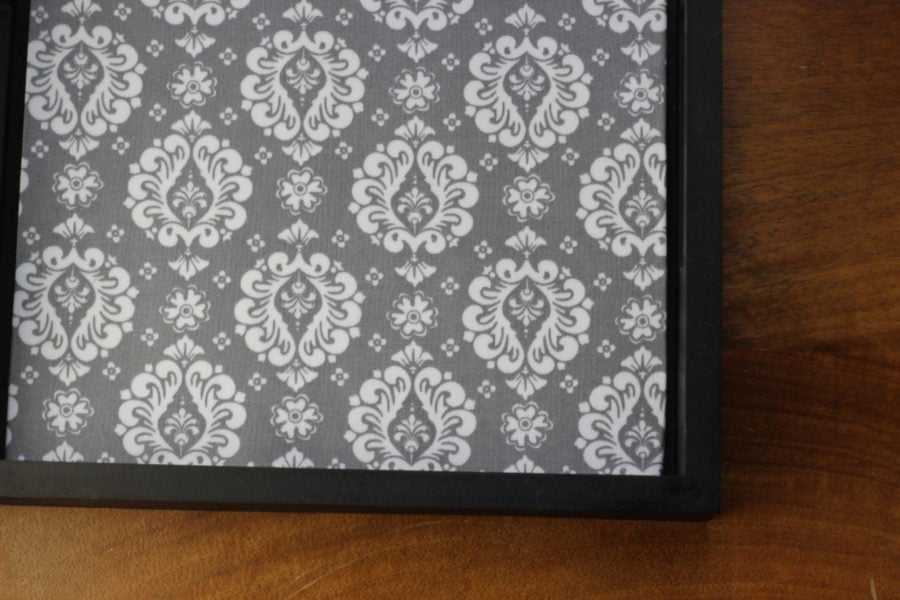 One tray, three different looks!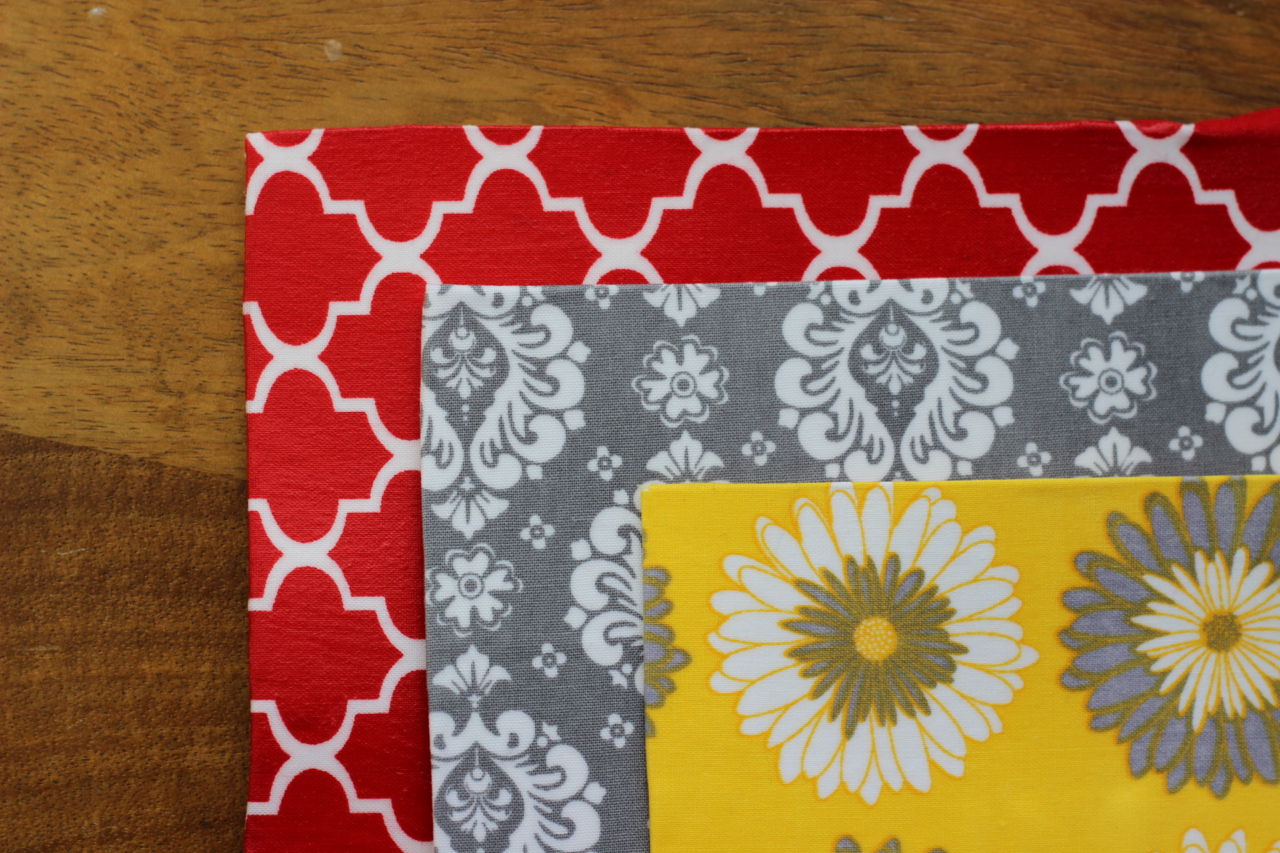 These are the three I made.  I love them all, for different reasons!
Hope I've inspired you to try an easy project!
Don't forget, check out my blog friends' projects.  Just click on their links and you can see what they've made and how they did it!
More Mod Podge Projects
These projects contain more ideas on using Mod Podge for trays and some fun spring ideas!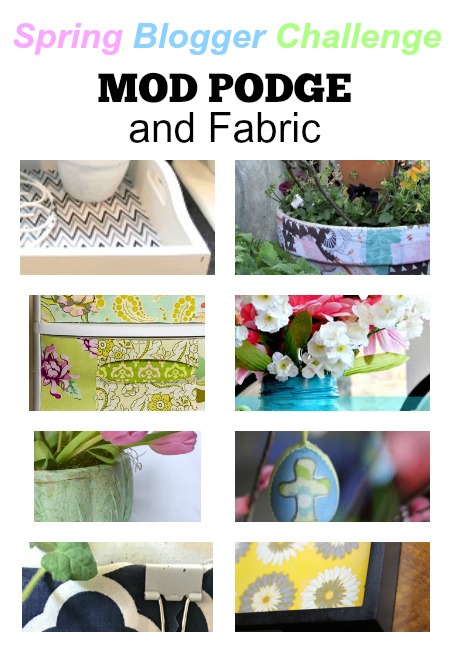 Momcrieff - Home page