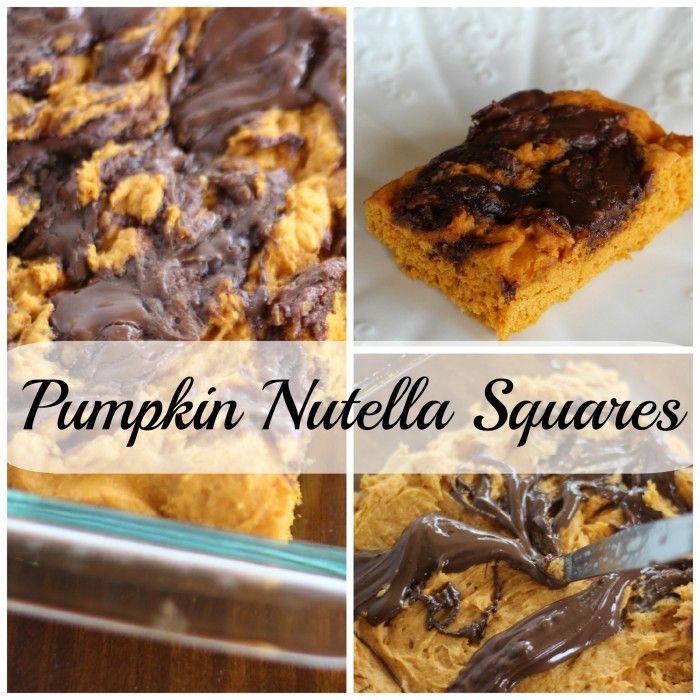 Pumpkin Nutella squares with just three ingredients?   Yup!  And these are such an awesome treat!!  It's amazing that they are so simple and so easy!  This will be one of my 'go to' recipes.   In the fall, it's so easy to keep a few cans of pumpkin and cake mix in the pantry.  We usually have nutella in our pantry : ).
Ingredients:
1 box yellow cake mix
1 15oz can pumpkin (the smaller can - not pumpkin pie filling)
⅓ cup Nutella
(If you want your squares to taste more like pumpkin pie, use spice cake mix.)
Directions:
Preheat oven to 325 Fahrenheit
Mix together 1 can of pumpkin with ingredients in one box of yellow cake mix.   Do not add the other asked for ingredients on the cake mix box instructions.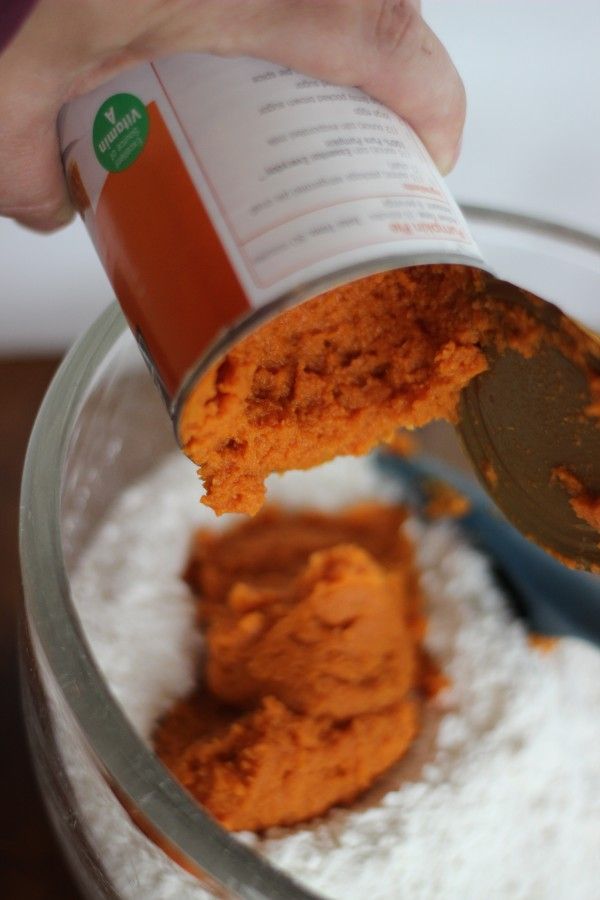 Stir together until well combined.  Really, after a few stirs, it does start to combine!!  Don't worry if there is a lump or two!
Spray a 9 x 13 pan with Pam or other non-stick spray.
Pour pumpkin/cake mix mixture into pan.  You may have to smooth it a little.  It is a little thick.
Spoon about ⅓ cup of Nutella into a microwave safe bowl.  I heated it 15 seconds on high, stirred then another 10.   Heat until 'liquidy' so you could pour it.
Pour a few lines across the cake/pumpkin mixture and then use a knife tip to swirl the nutella.  I  spray a little Pam on the tip of the spoon and that way it's easier to swirl the nutella into the batter.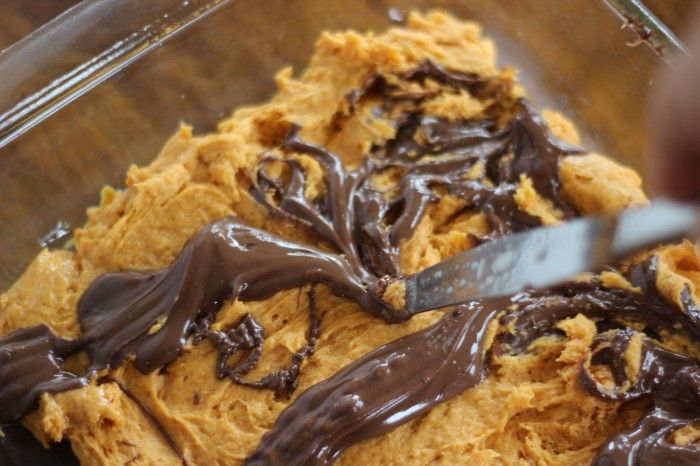 Bake for 18-20 minutes.
Ummmmm.  It smells so good!
Cut and enjoy!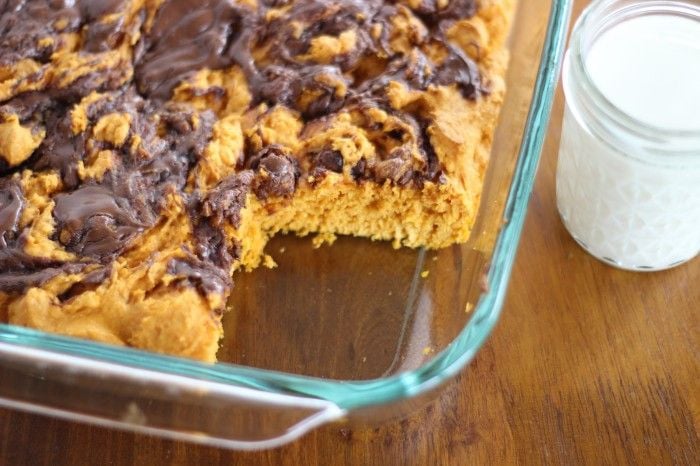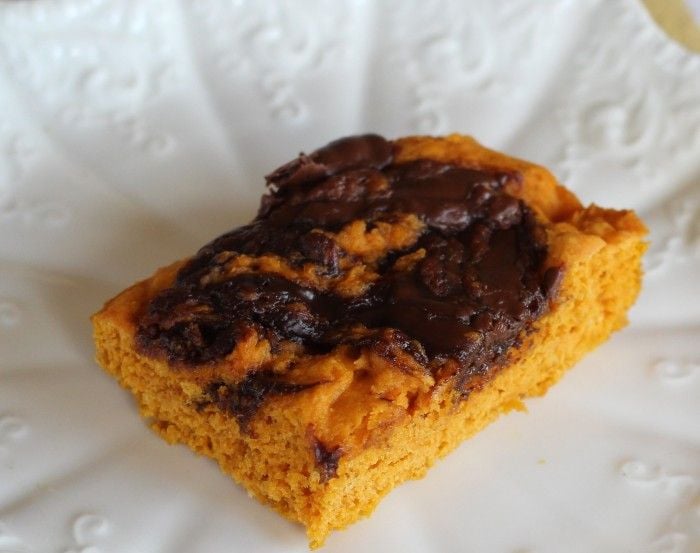 I can honestly say, we were pleasantly surprised at how moist and flavorful this is.   These pumpkin nutella squares are awesome!!  And they smell soooo good when they are baking.   The pan didn't last long!  But, with two teen aged boys, and their friends over, it wasn't a surprise : ).
If you like this recipe, check out the two ingredient pumpkin muffins!  Quick, easy and tastes great!