This is a sponsored post written by me on behalf of Campbell Soup Company. All opinions are 100% mine.
I love fall! Love the cool weather. Love the beautiful leaves. And, love enjoying hot foods after you've been outside in the cooler air.
I'm a soup lover. Soup is my comfort food. It makes me feel good. And, it helps me feel full longer. So, when I was asked to try Campbell's® Fresh-Brewed Soup® Broth and Noodle Mix, I was eager to try it!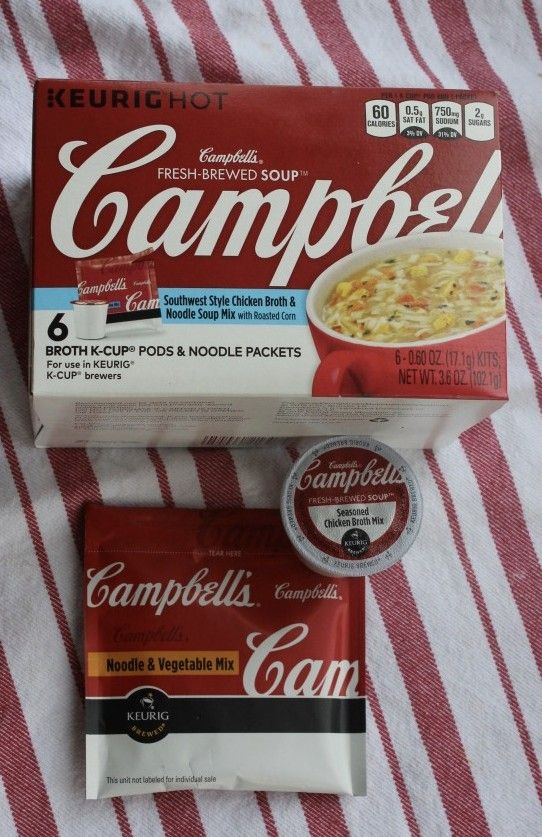 You make it with your Keurig. Can you believe it? It doesn't get easier. Add the Noodle and Vegetable mix to your cup. Pop in the seasoned chicken broth mix K-cup, set the water level at 8 oz and press the brew button. Stir and two minutes later you have a mug full of hot and satisfying soup.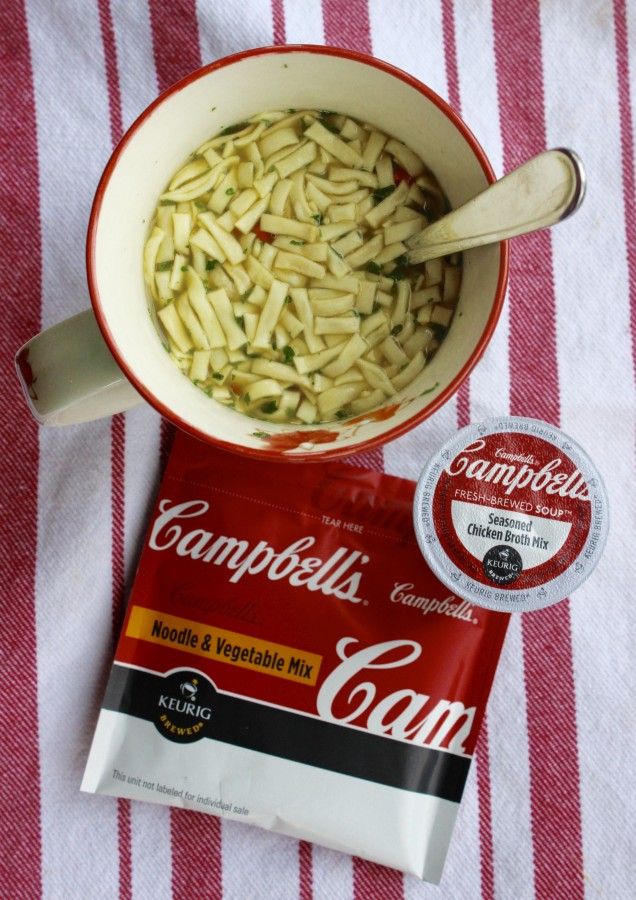 It's enough to be a filling snack without a ton of calories. The chicken broth and noodle soup mix is only 70 calories! Not bad if it's a snack that leaves you satisfied and kills those hunger cravings.
It's also perfect with a lunch salad. I don't know about you, but having just a salad always makes me feel like I'm missing something. This is perfect! A filling, low calorie lunch.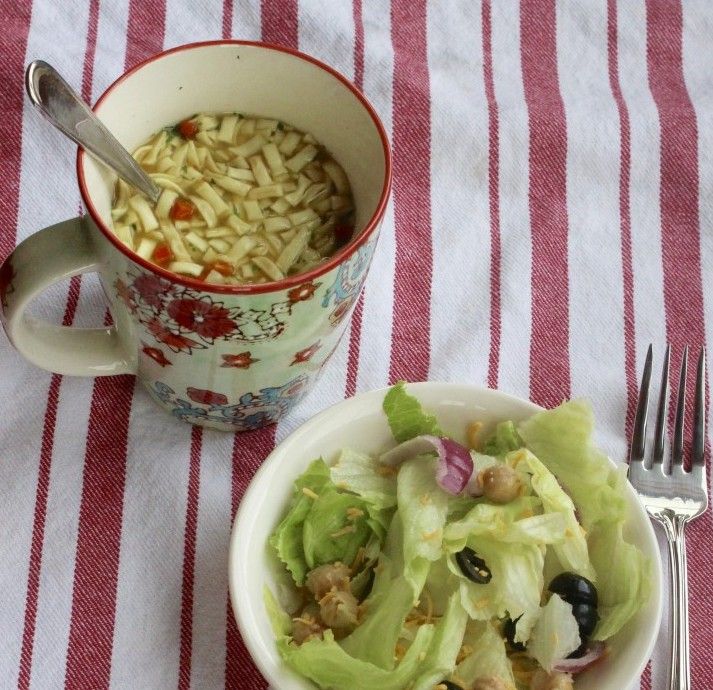 Just an fyi here. My kids hate coffee and were worried that their soup would taste like coffee. Not the case! Totally tasted like soup. And, my coffee he next morning didn't taste like soup! Just letting you know. Because those kids with those sensitive taste buds will bring it up : ) !
Recipe idea alert! Take a look at the links below for recipes. Made with some new Campbells products. I've tried a few and can personally vouch for them. Love the new products @Campbells has come out with recently!
Wait! Before you go, make sure you print out the coupons you can find through both links. Why not get a discount when you are trying something new? Print out those coupons now so you don't forget!