I know ornament storage isn't the main priority on your mind now. But, I discovered something that will make my Christmas storage of ornaments easier later. The bonus is it's free!!
So, I was taking down my fall decor, putting up my Christmas decor AND packing for our trip North to our cabin. It was that kind of a crazy day at my house. You know the kind. Where you look around and it looks like your house threw up on itself. Stuff everywhere!
In the midst of that, I was packing some of fruit we had at home for our cabin trip. I figured if I took my apples out of their plastic container, they would take less space. Yes, I buy my apples at Costco too. They come in a container like this: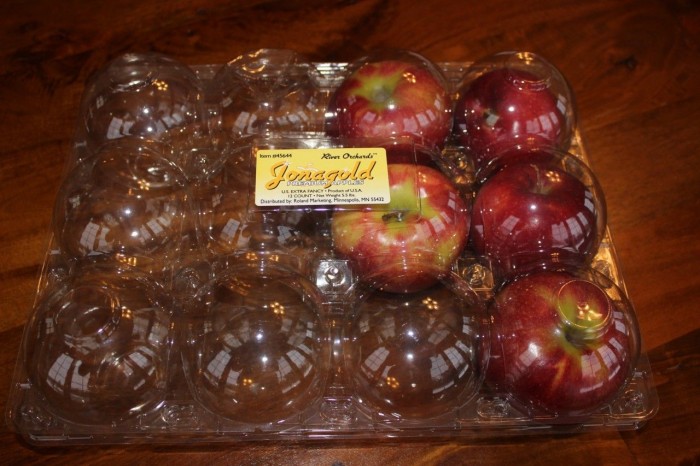 I had just finished putting some ornaments on my tree and I had an epiphany moment. Hmmmmm, what if I put my ornaments into the apple packaging. They are in individual compartments, totally visible, and the container is reuseable. So, I took out the apples and replaced them with ornaments. Just to check the size, fit and how well it closes.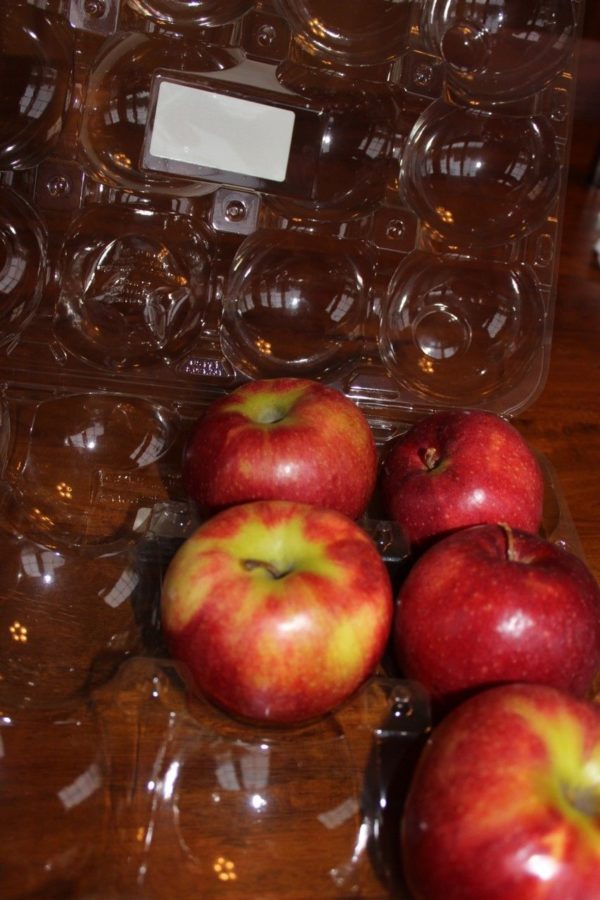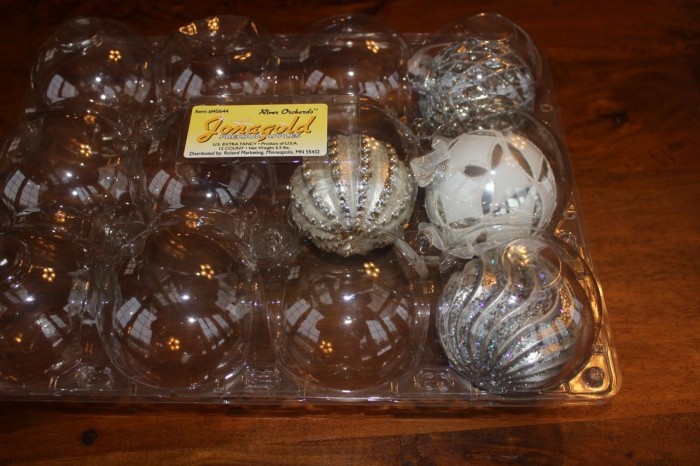 Look how perfect they fit!!
Yes, in the midst of chaos I figured out how to put my ornaments away. Which I'll do about 5 weeks from now. But I feel better having a plan 🙂
As for all those apples, if you have too many (like me) and it's time to do something with them, take a peek at these two super simple recipes:
Country Apple Dumplings (super easy dessert)!
Baked apples in the microwave.
Hope you everyone had a wonderful Thanksgiving and that your house looks nice and neet. Not like it threw up over itself. He, he