This shop has been compensated by Collective Bias, Inc. and its advertiser. All opinions are mine alone. #BeHealthyForEveryPartofLife #CollectiveBias
I dumped and emptied my purse today.  And no, I won't share a picture of that mess!  Fortunately, I was planning on cleaning it out for a couple of days so I bought a couple of things to help me.  Organizing my purse was easy with a little advanced preparation and thought.  I have pared down my necessities and everything has a place.  Plus, if I change purses, it's easy to move the contents!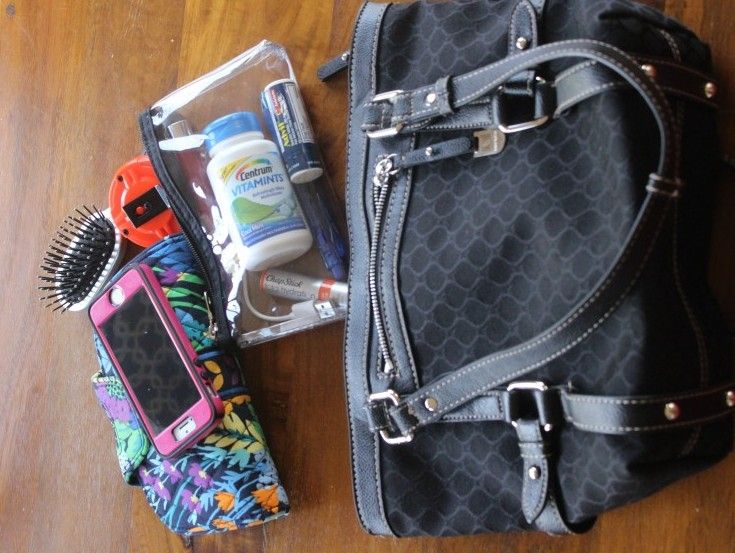 It's a smaller purse, and, this is all I'm keeping in it!
Check out how I organized my wallet so I can see all my credit cards at a glance!  I learned from a friend to just label with a permanent marker.  Then the card is easier to find.  Isn't it heart stopping when you think you are missing one?  I can see everything at a glance and everything has a place!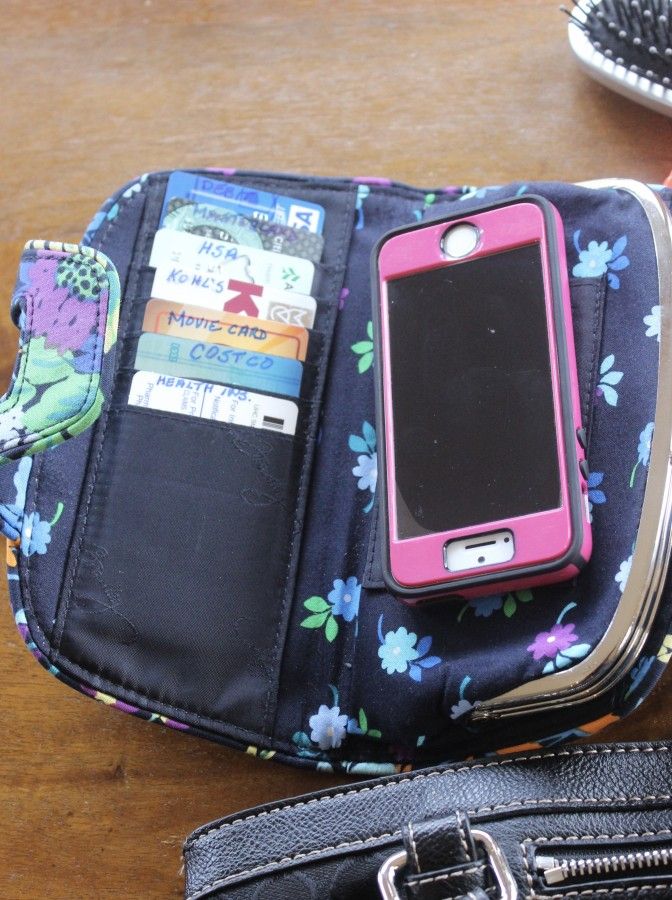 I bought a clear plastic little zippered bag.  I love how it's going to keep me organized and help me find what I'm looking for!   Nothing worse than having a splitting headache and not being able to find my Advil.  Now it's safe and easy to find in my little clear bag.   Same thing with the new total hydration Chap Stick I'm using.  Perfect for the upcoming cold weather where my lips get super dry.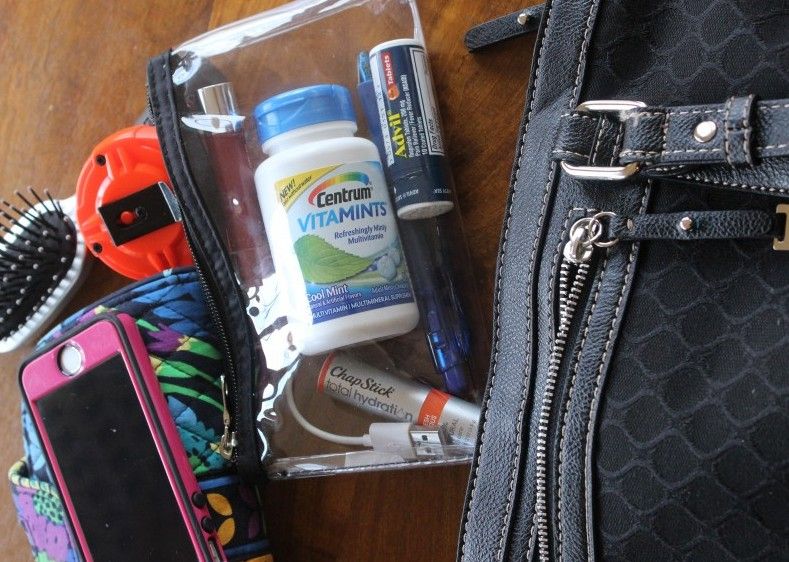 Also, I tucked my vitamins into my purse because I keep forgetting to take them!  These are chewable and minty so they are great when I'm on the go!  I added a lipstick, a cell phone charger and a pen.  What more does a girl need?
So now, when I change purses, I can easily move everything from one to the other.  And, if my lipstick accidentally opens up, I won't end up reaching into that gross mess.  I know it's happened to you too!!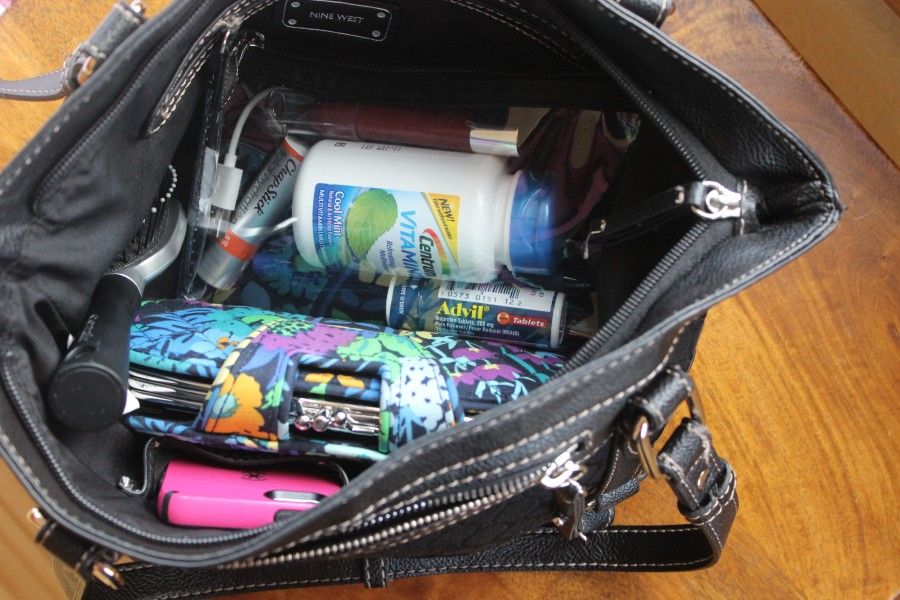 Let me tell you where I picked up some of my purse necessities.  Easy, at my local Walmart.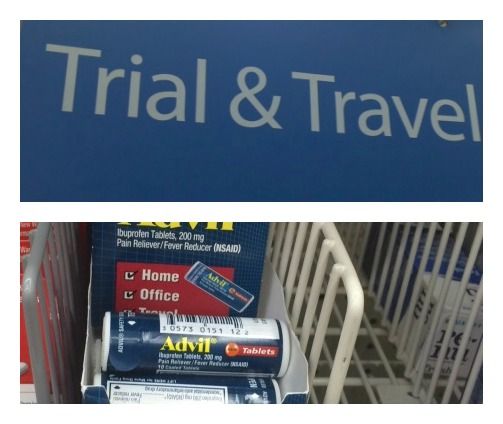 The Advil tablets are in a perfect travel size and I found them in the trial and travel aisle at Walmart.
Nothing's stronger, longer lasting or better on your tough aches and pains than Advil, and nothing works on more pains than Advil (among OTC pain relievers).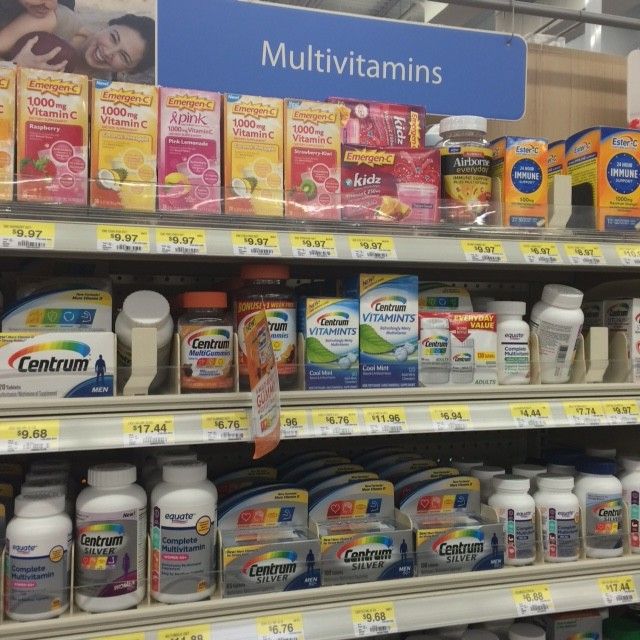 The Centrum VitaMints were in the multivitamin aisle.  New Centrum VitaMints are adult multivitamins with a refreshingly minty taste you can take/enjoy any time of day with or without food or water.  Perfect to keep in your purse!
My new favorite lip moisturizer is the ChapStick total hydration formula.  With advanced nourishing formula with argan oil and avocado butter and rose hip oils.  This was easy to find on the side on an end aisle display in the cosmetic section.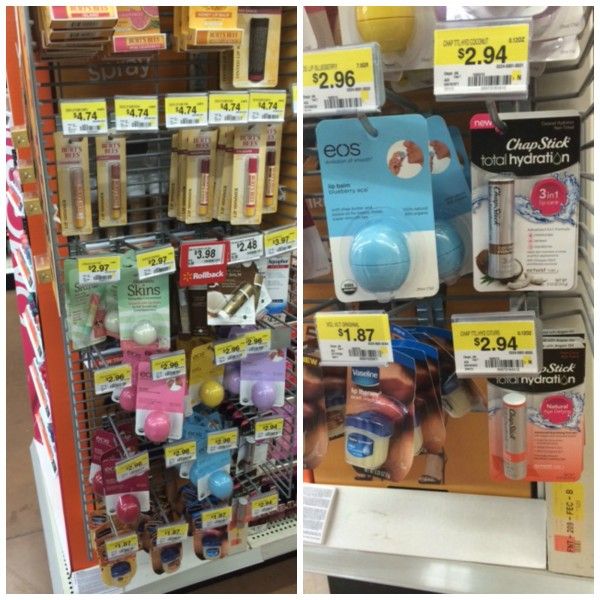 Of course, there is always room in YOUR purse for any additional accessories you may need.   I put a pen in the case because I'm always digging on the bottom of the purse trying to find one.  And, a small charging cable for my iPhone.  Even if I'm in a friend's car, I can give my phone a quick charge.
Hope I've given you a couple of ideas on how to organize your purse and what some of my essentials are!   Take a look at this Pfizer link to see some more ideas!  What are your essentials?  Do you have anything unusual in your purse?  Did you notice the tape measure in mine : ) ?