Shhhhhhhhh. I found this Oreo Cookie no bake dessert kit at the grocery store. It seemed to real to be true. That it could be so easy to make and pretty much everything came in the box! And, you don't need to bake it. The toughest part is you have to put it in the fridge and wait for an hour for it to set. But, since you guys have stuck with me for so long, trust me that it's true. And, that it's amazing!
Here's what the box looks like: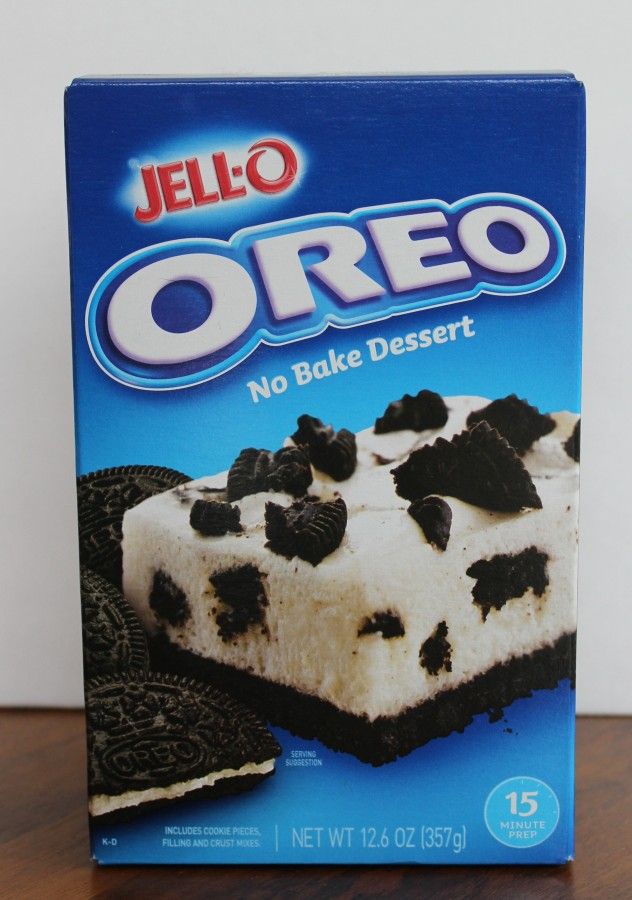 All you need is provide 4 tablespoon of butter and 1 ½ cups of milk.
Instructions:
In an 8" square dish, mix bag of crumbles and the melted butter. Then press into bottom of pan.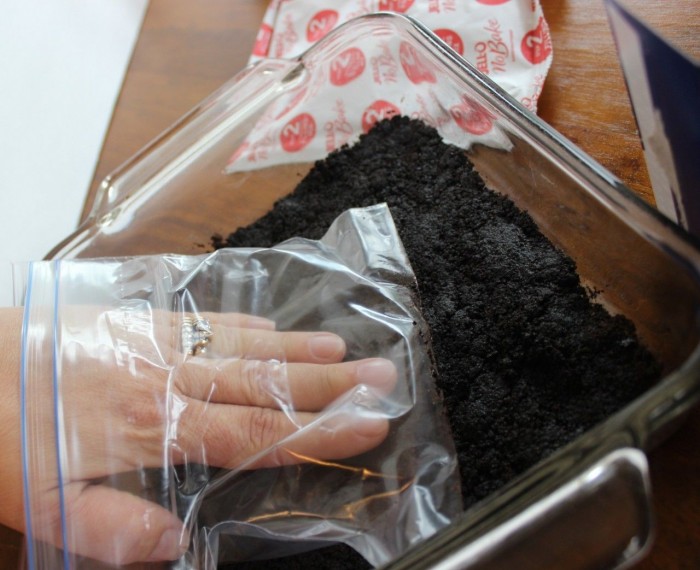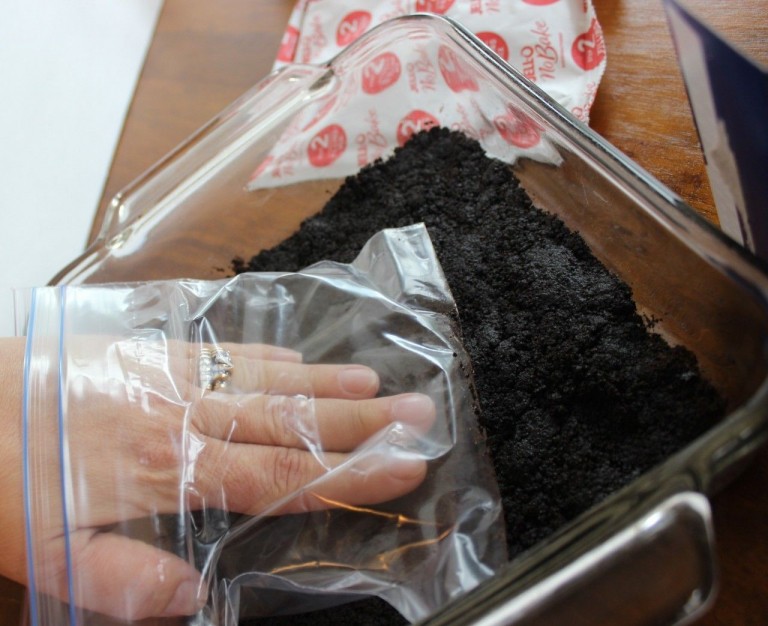 I just spray a baggie with Pam and then press. No dirty, sticky fingers when I'm done.
In a bowl, pour in 1 ½ cups milk and then add the filling mix. Beat with a mixer. Low for 30 seconds then medium for 3 minutes. You know you've done it long enough when the texture changes from 'liquidy' to more like whipped cream.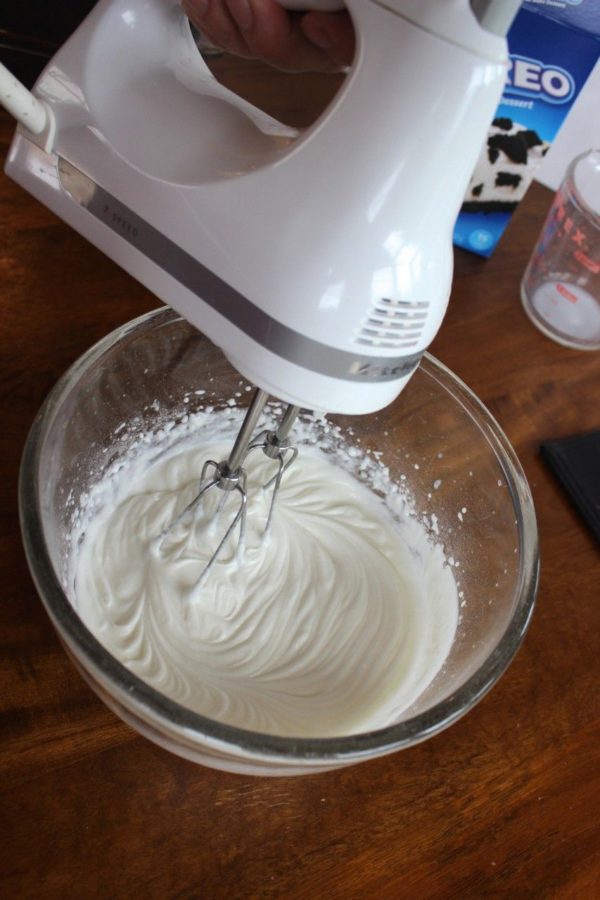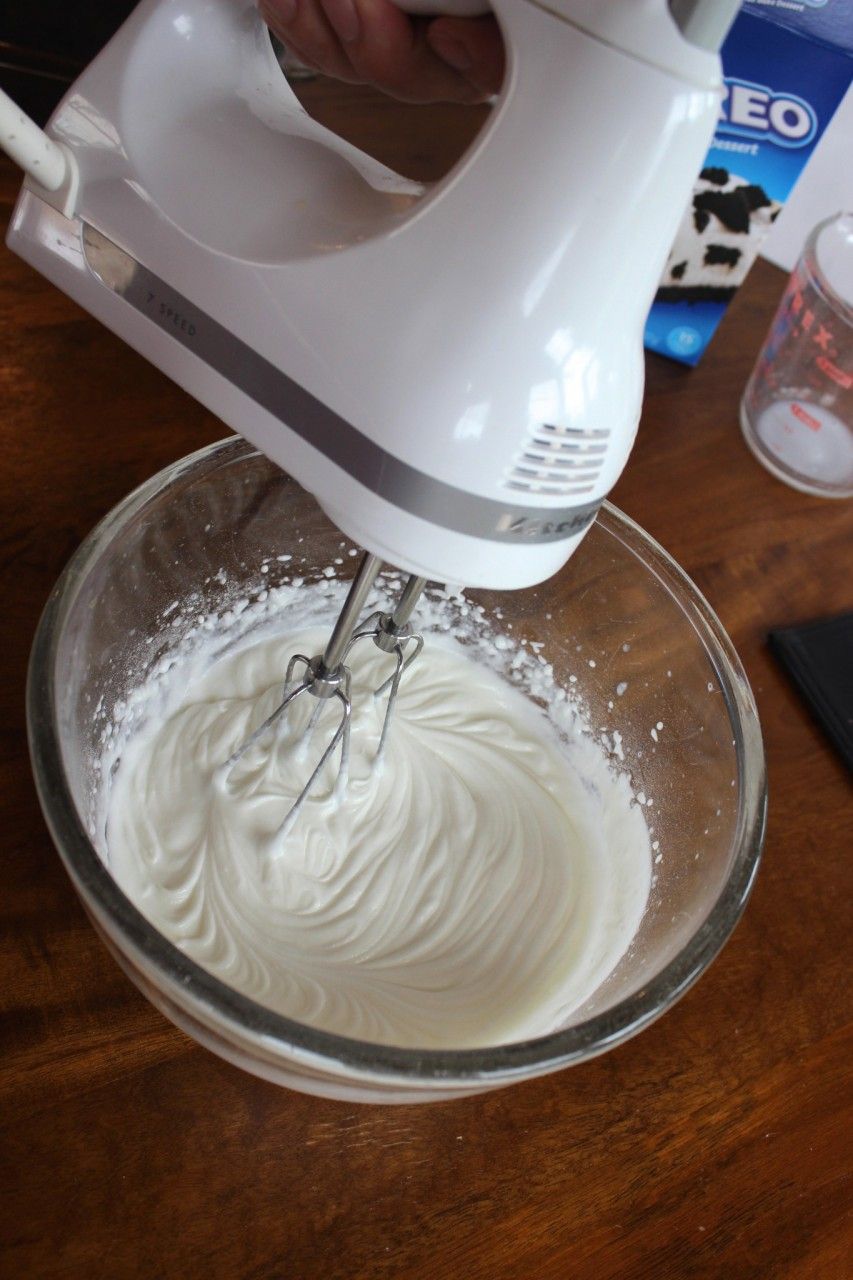 See how it is starting to look more like whipped cream, not like a liquid?
Take out ½ cup of the cookie pieces from the top of the bag (so you get all the big pieces, not the crumbs). Gently stir/fold in the rest of the oreo cookie pieces into the filling.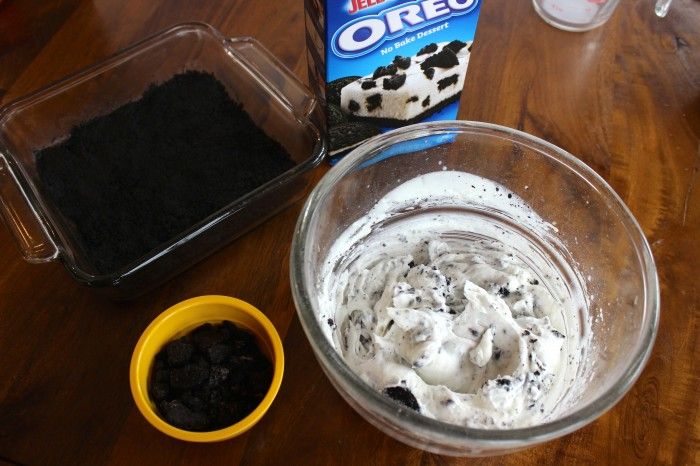 Spoon the filling onto the crust. Then put the larger cookie chunks on top.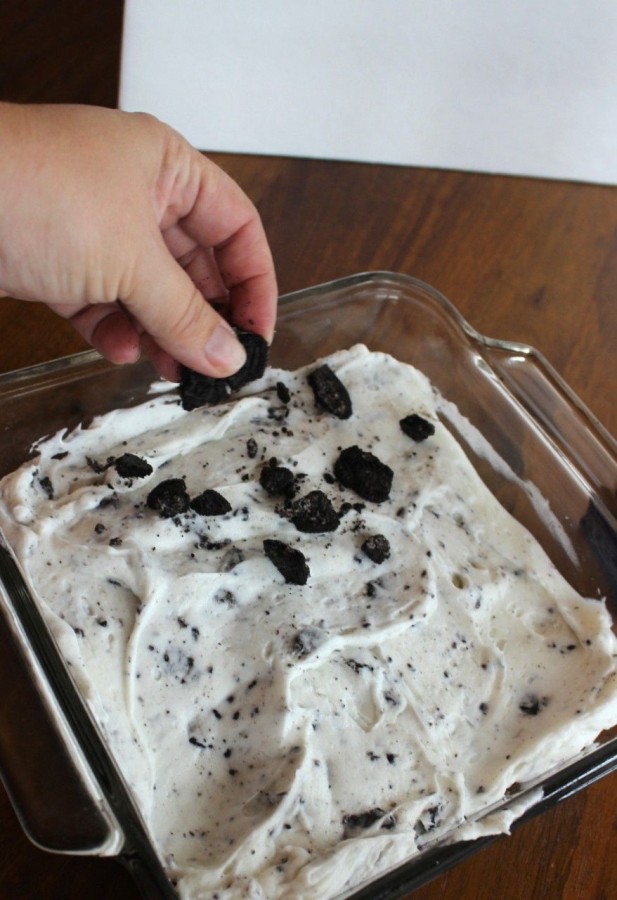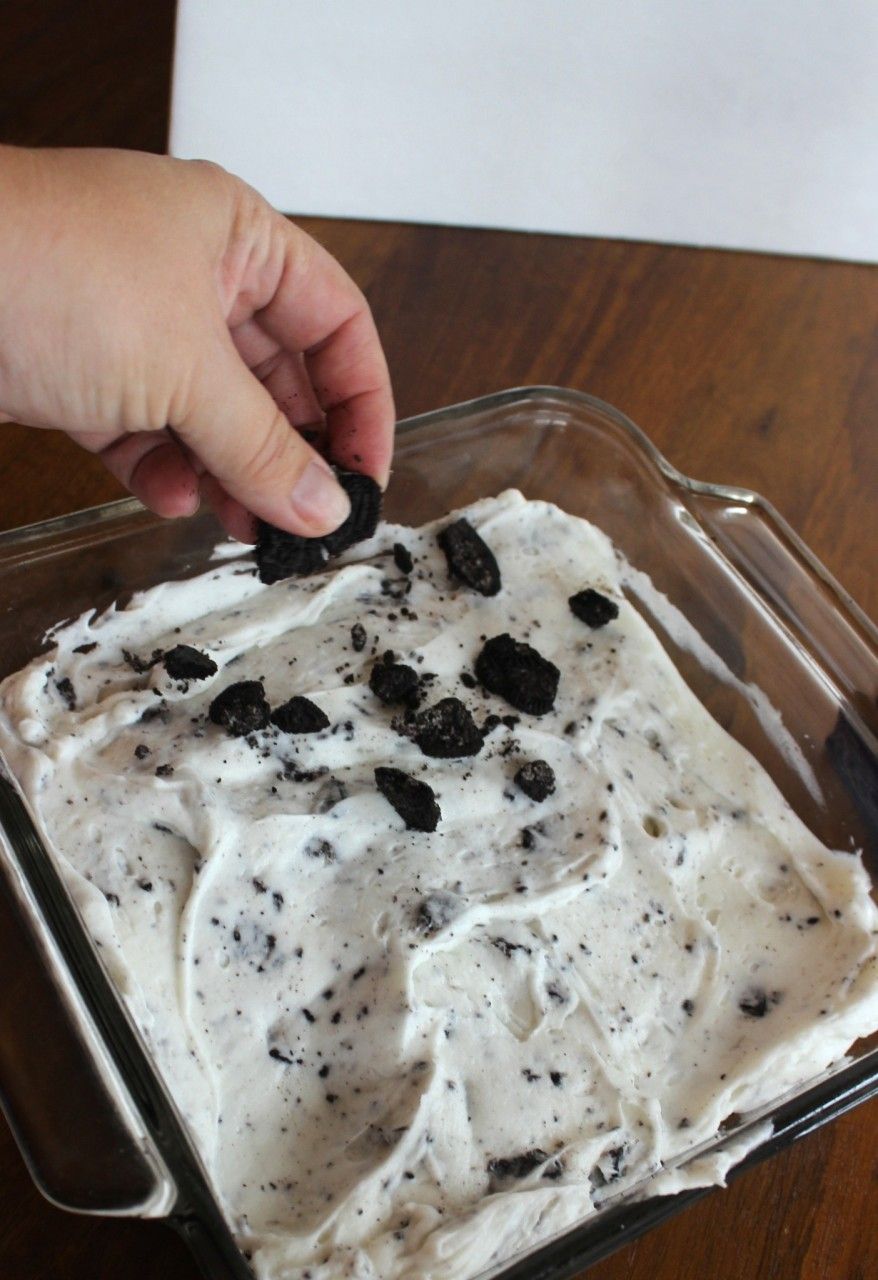 Then put it in the fridge and let it set.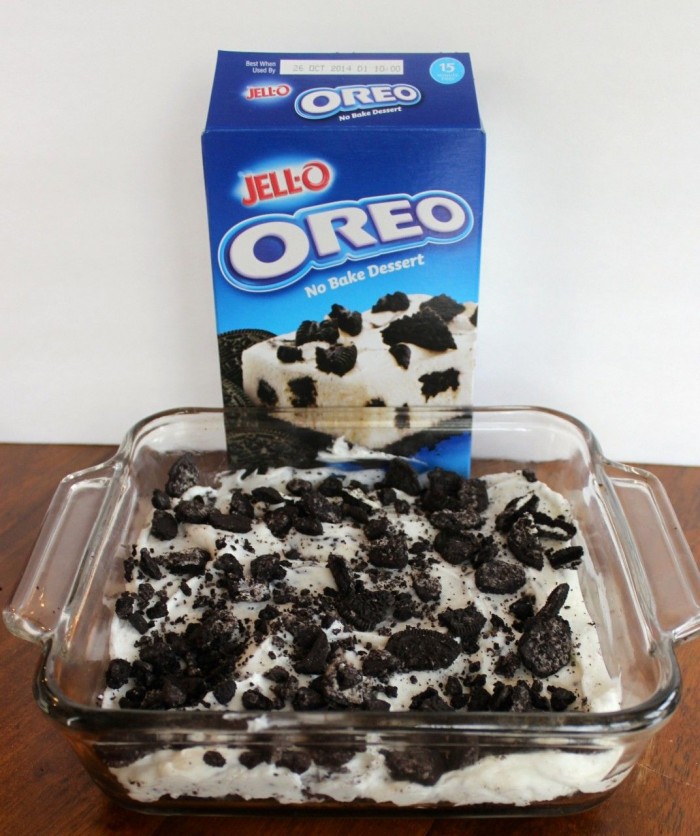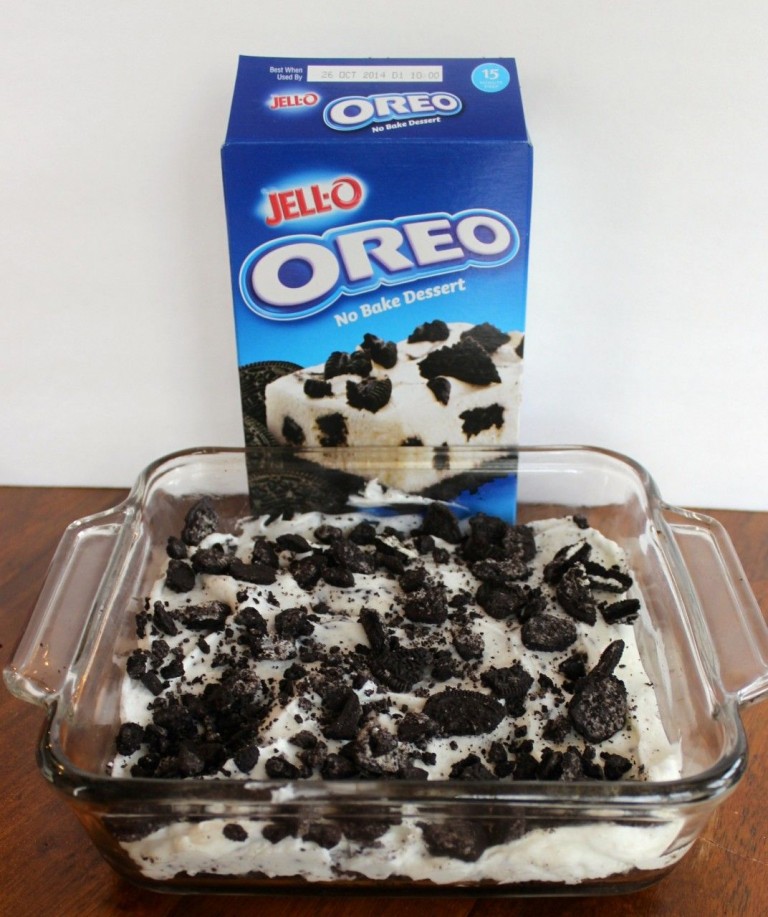 The directions suggest putting the dish in some hot water to loosen the cut pieces from the pan. I found if you used a small metal spatula, it comes out fine.
And, it tastes soooooo good! If you are an Oreo cookie lover, this dessert is for you!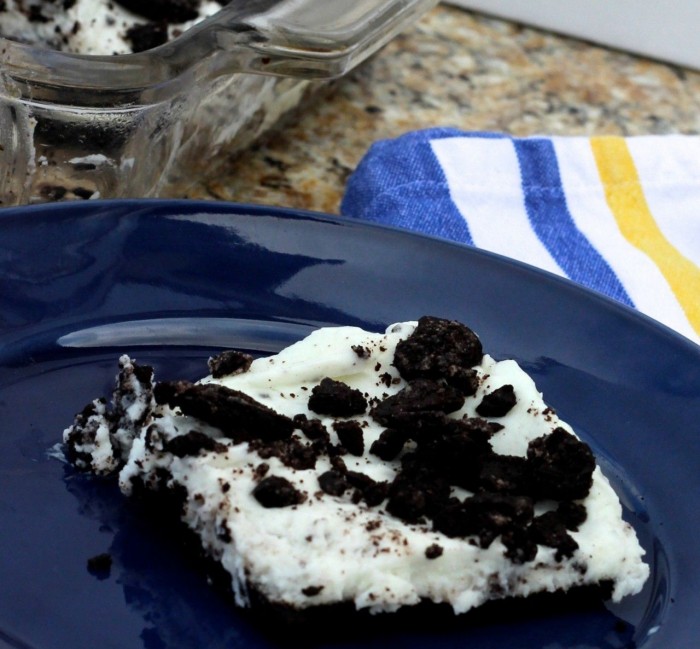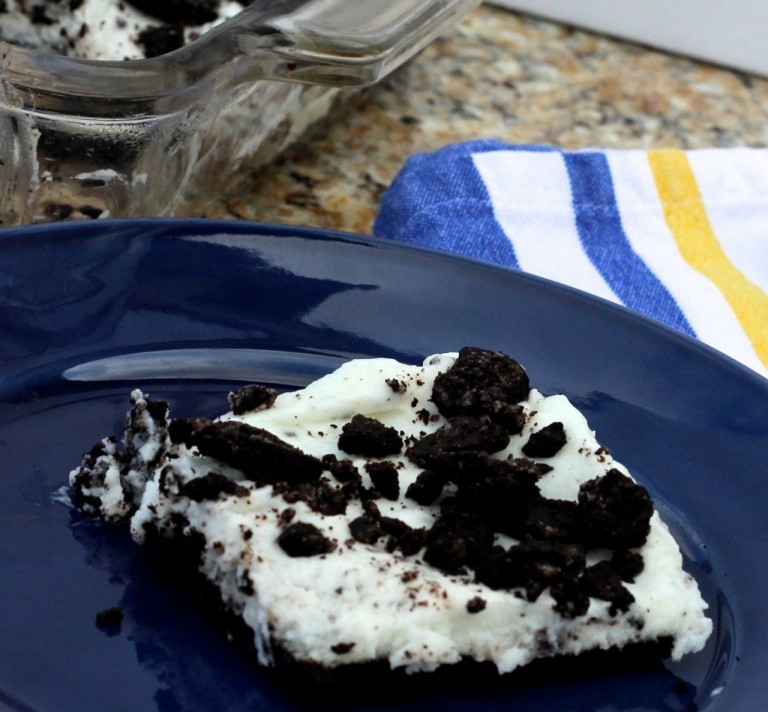 Mmmmm. Love this oreo cookie no bake dessert! All because I was looking for oreo cookie pudding. Can't find it where I live but found this instead. Aren't we both lucky!
(I was not compensated to promote this product. It's just so good and love that you don't have to bake it!)