The difference between steel-cut oatmeal & old fashioned oatmeal.
When I saw the overnight oatmeal recipes on Pinterest, some of the recipes asked for steel-cut oatmeal. I had no idea what the difference was. Bought some, tried it. Liked it! Let me show you the difference with pictures!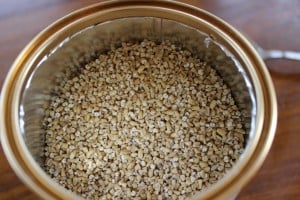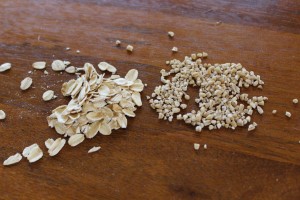 The steel-cut oatmeal is a little chewier than the old fashioned. It is also much more expensive. My 1 pound, 12 ounce container (a cool tin), was about $10.00. But, as you know with oatmeal, a little goes a long way. It's healthy and less processed. I love the packaging. It is sealed in a can which I know I need to find a use for, 'cause I won't want to throw it out.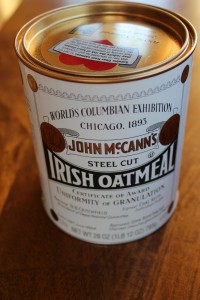 A friend mentioned you can buy steel-cut oatmeal in the bulk section of your grocery store. This may be the way to try it before you commit to a larger quantity.
Try them both! If you'd like to try making my no-cook overnight oatmeal try it with both types of oatmeal to see which one you and your family prefer.