I wasn't going to do it.  Every year when I start seeds, I give up and toss my attempt.  The last couple of years, my cat messed up my seedlings.  This year I am starting seedlings and I have found out how to prevent kitty from chewing my seedlings and from scratching in the dirt.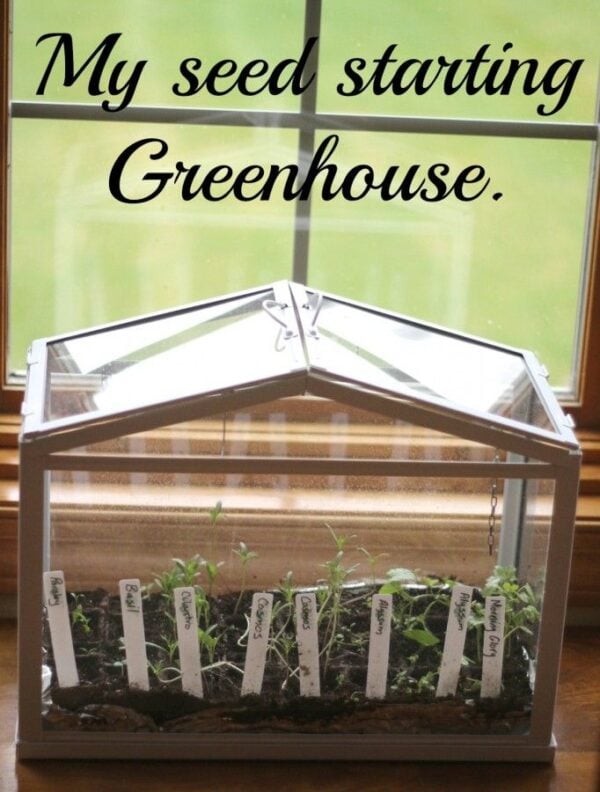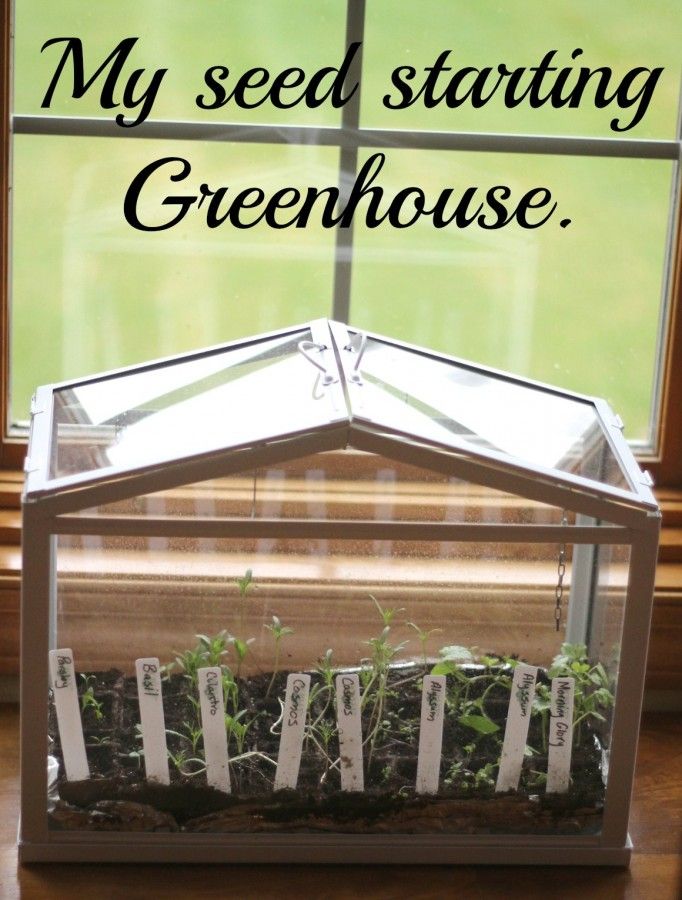 Found the cutest little greenhouse at IKEA.   Unfortunately, there isn't an IKEA close to me but, I was able to talk a friend into going with me.  But, it was worth the 2 hour drive for the things I bought.  (Please note that this post is not sponsored by IKEA - though, I wish it was!).
But the greenhouse!  It is perfect seed starting greenhouse because it protects my seeds & seedlings from this guy.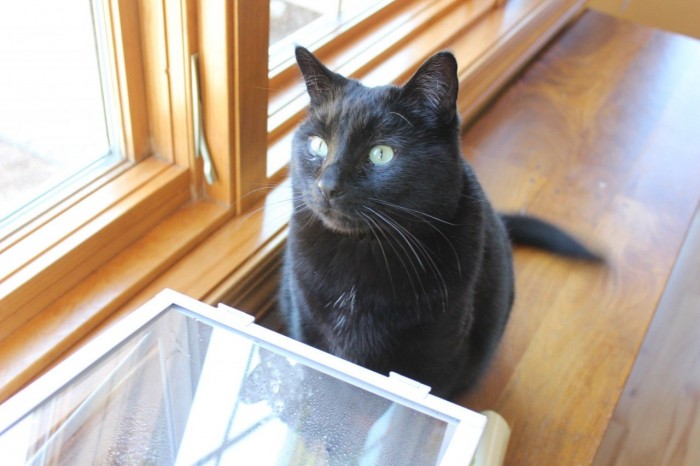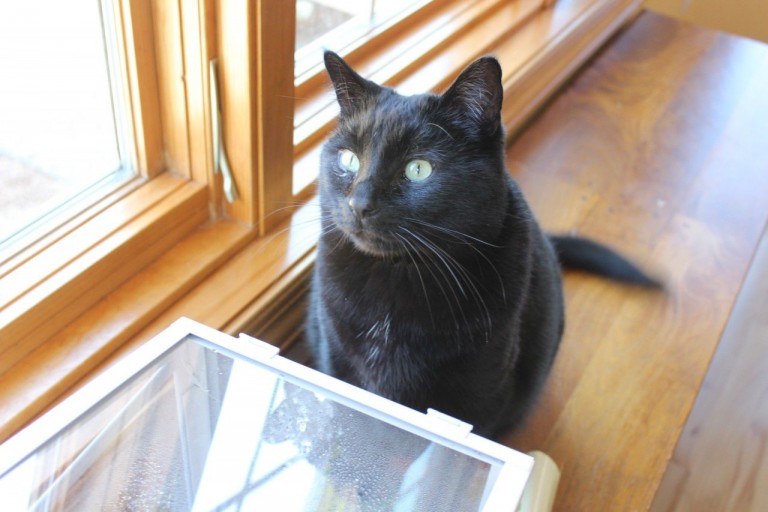 He's already trying to get in!
But, let me show you what I did.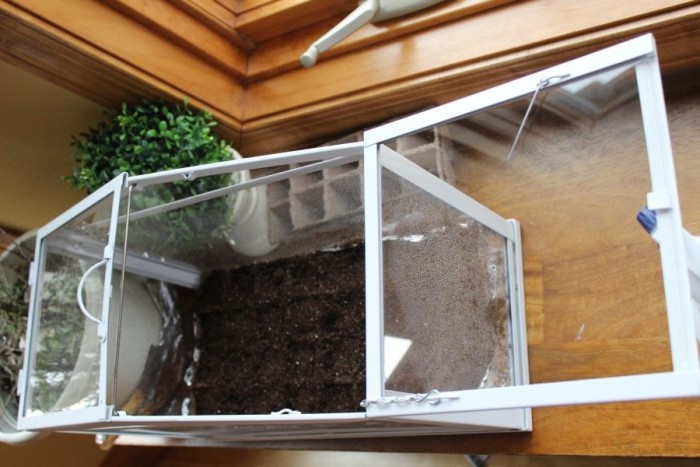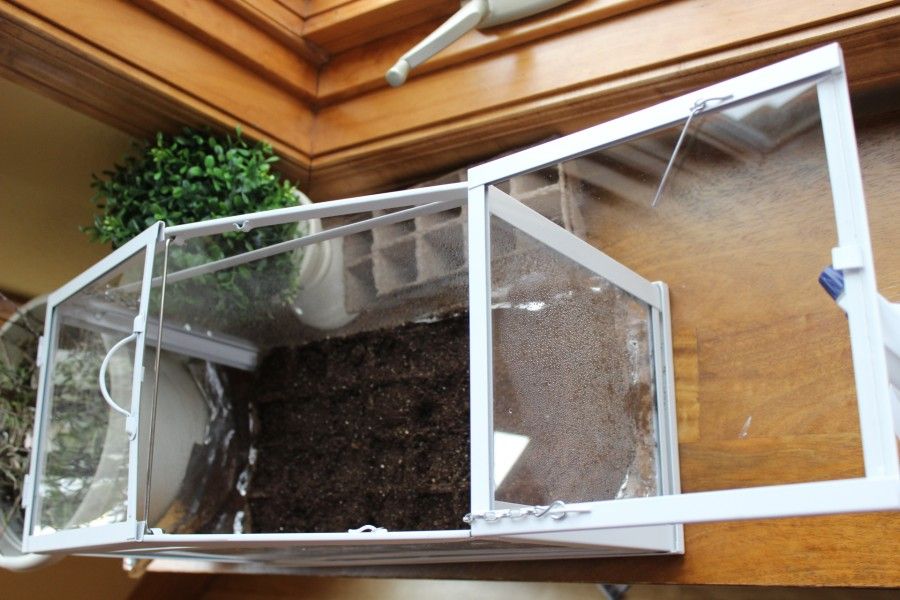 I lined the bottom with tinfoil.  The put the potting cells in as tightly as I could.  Luckily it worked out perfectly.  Then I spooned seed starting medium in the potting cells.
I picked out the seeds I wanted to start a while ago.  They are all herbs or flowers.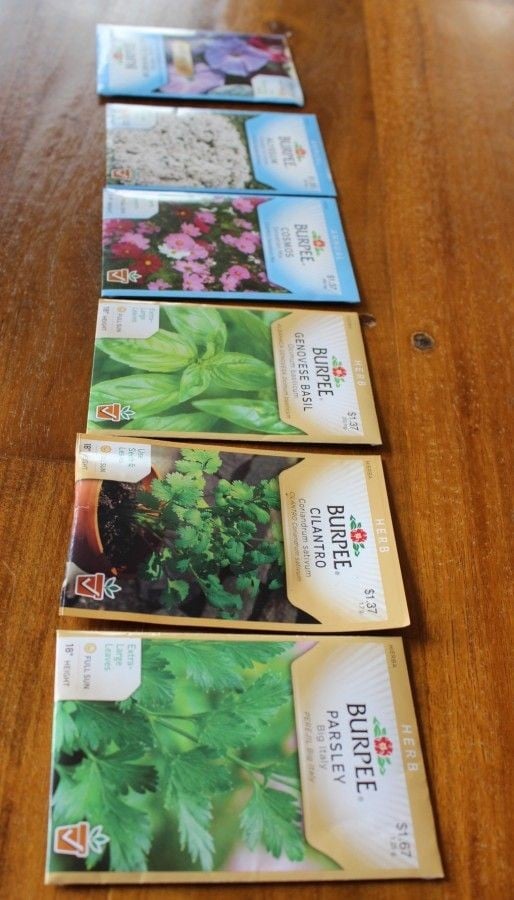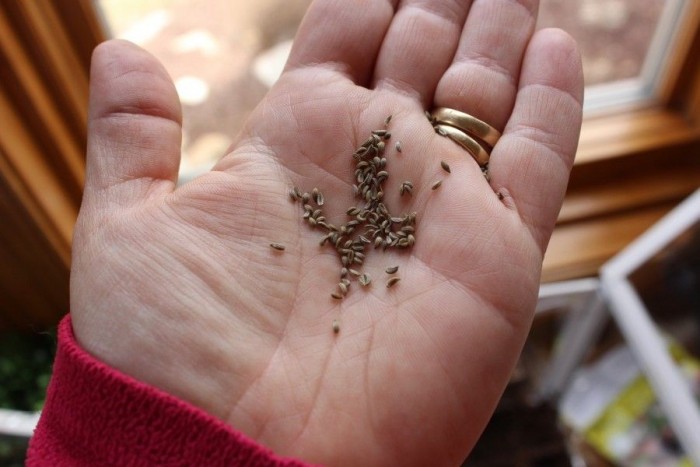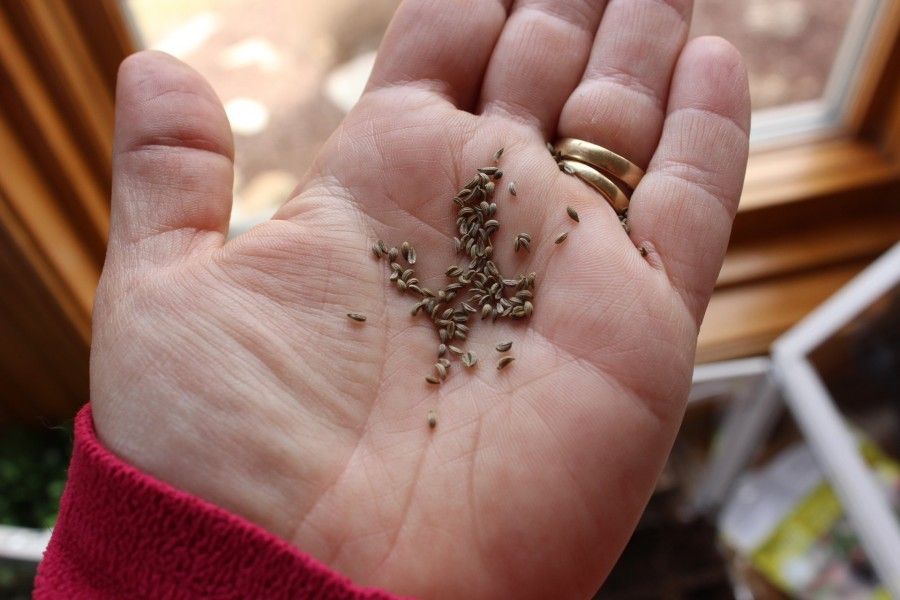 So, I took the seeds and tried to put about 3 in each seed section.   Forgive my dry winter hands.  I have since splurged and bought a good hand moisturizing cream.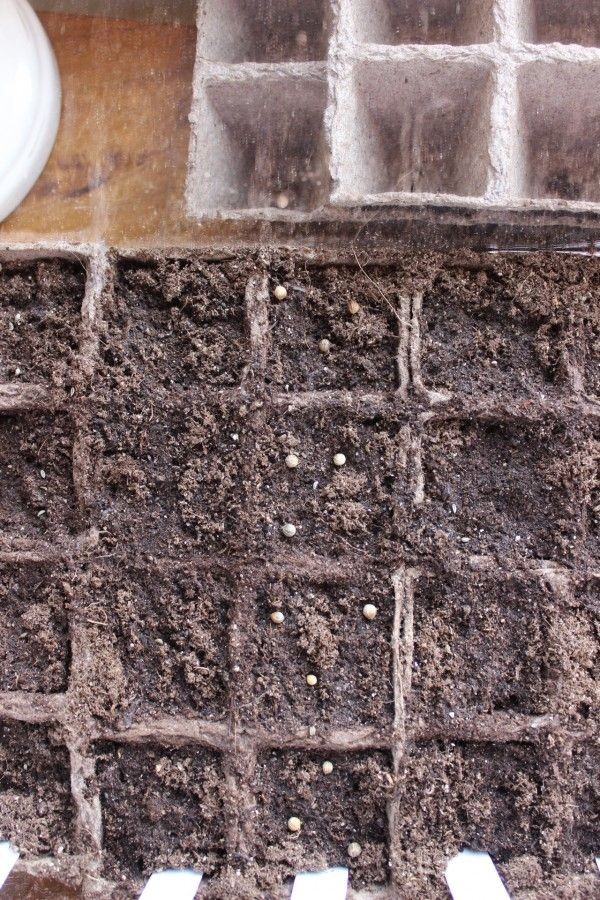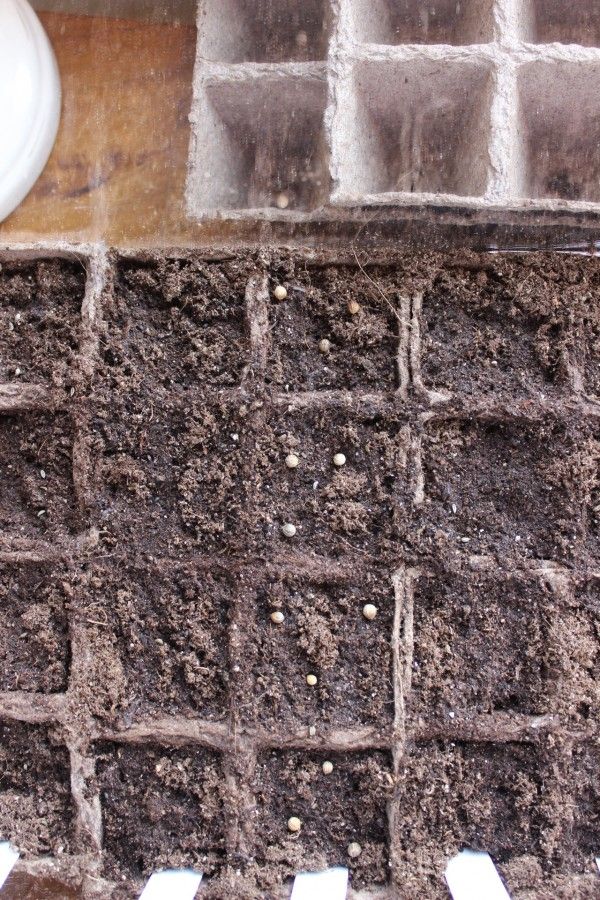 And, I was smart enough to label them!  For some reason, many years I think I can remember what I planted in what row in my seed starting greenhouse.  We all know how that goes....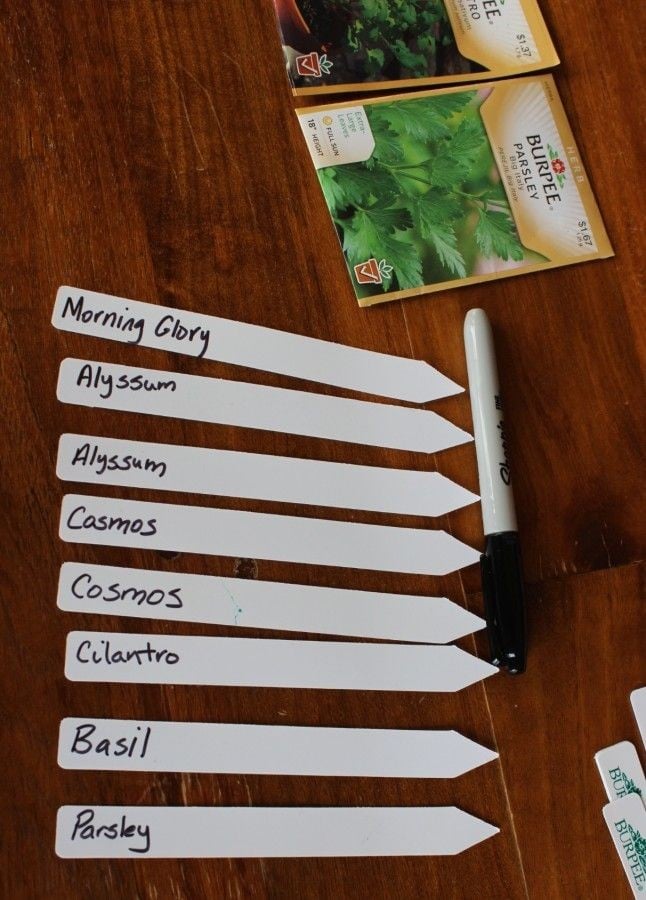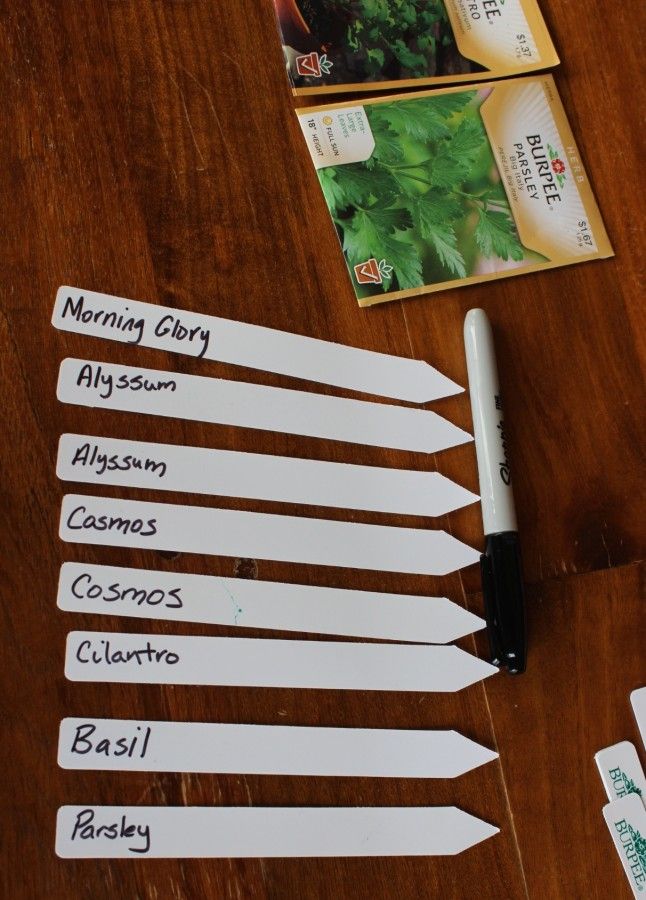 Fast forward 10 days.   Most of the seed packets said germination was supposed to be 14 days!!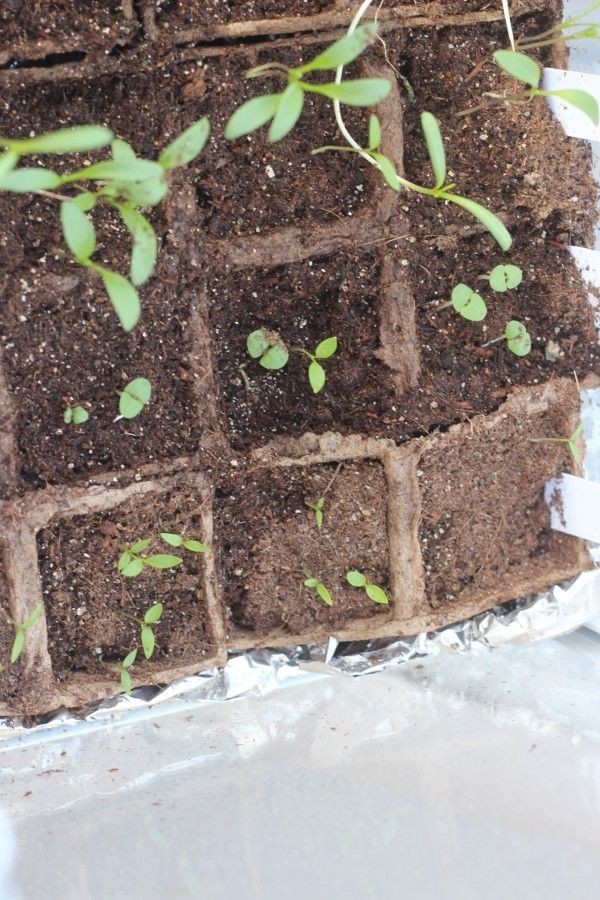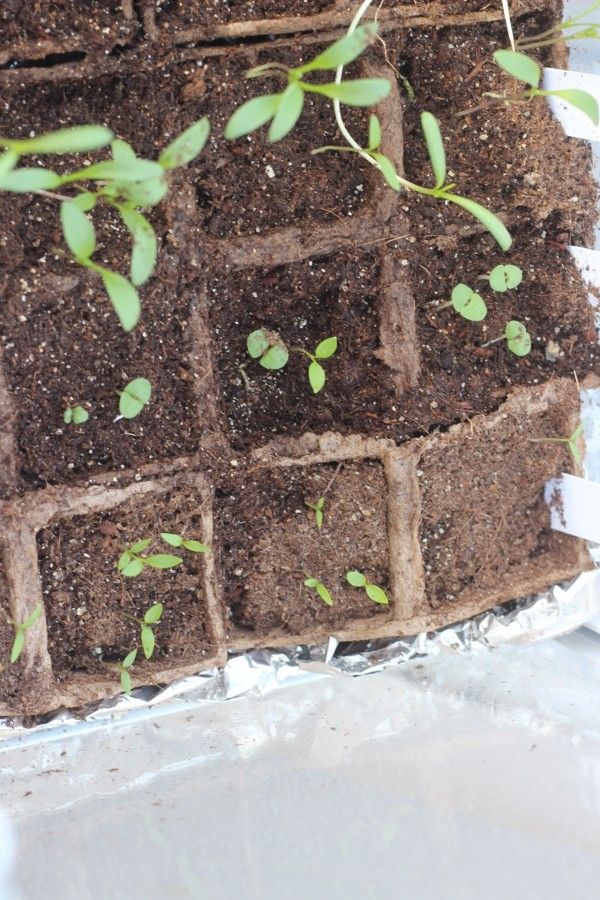 The seeds and now the seedlings love the little seed starting greenhouse!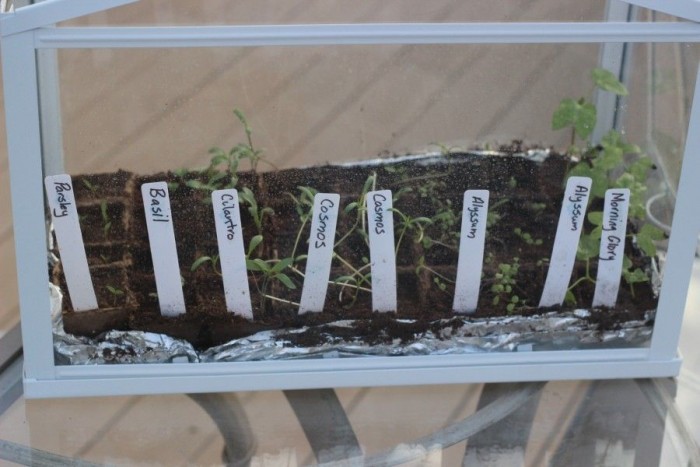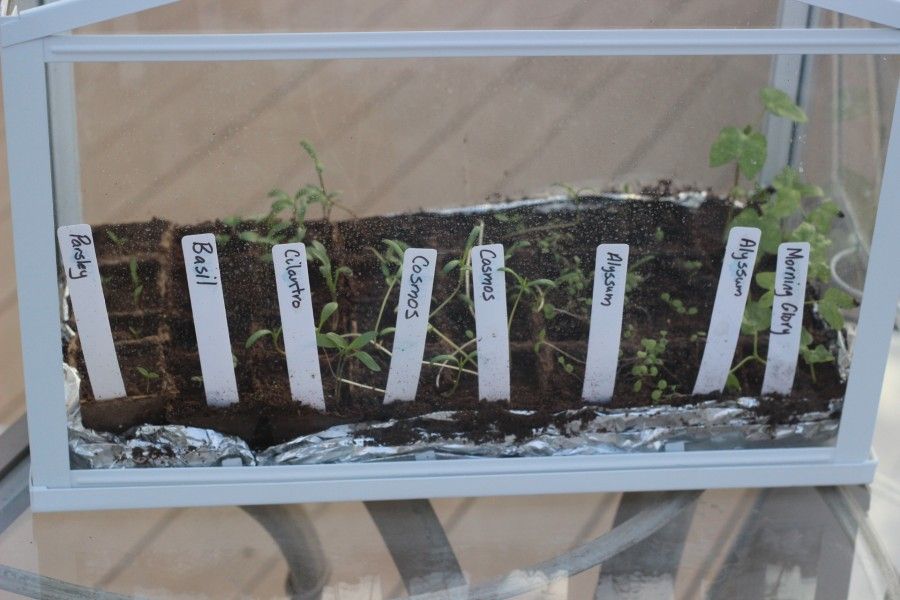 OK, here is a very important tip.   Window light is not good enough once seedlings start to emerge.  I have been taking my little greenhouse outside when it is sunny.  If it's been over 50 degrees, I put it outside with the top lids closed.   If it was over 60 degrees, I opened the lid.   I tried to put them outside in the sun for at least  hours.   To be honest, my cosmos are a little spindly but I'm not sure if that's how they are supposed to be!   Some of these seedlings will need to be transplanted soon!!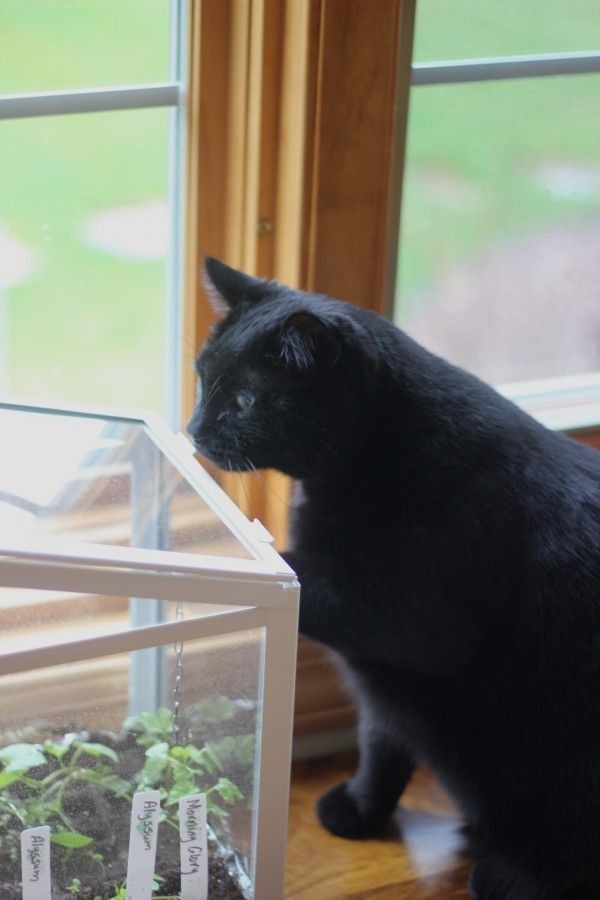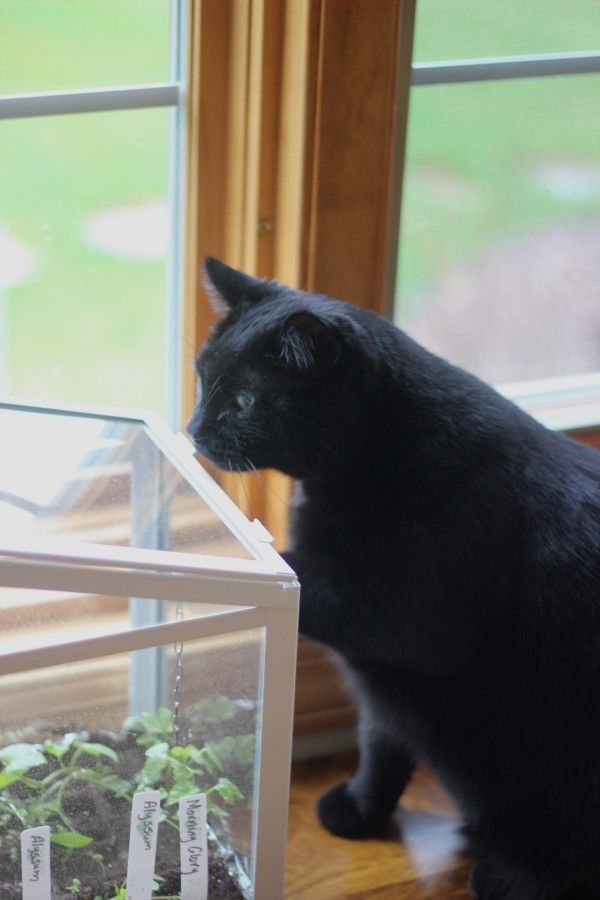 And, see my kitty examining my little greenhouse?  He often does.  Sometimes he scratches at it to try to get in.  So far, it has been kitty proof!!  I do need to make sure I keep the lids down.  Cause he is a naughty one and just so wants to get at the little plants and the dirt!
Seriously, I totally love this little IKEA greenhouse!!  I did notice Amazon sells them too.  Check out this link here if you want to check it out (THIS, is an affiliate link!).  But, be aware that through Amazon, you do get charged more than if you went to the store.   Not all of us are lucky to live near an IKEA though!
Hope you are enjoying your spring garden planning!!