Hi Friends!
Today I'll be sharing my mini chandelier with you. This is the last crafty challenge with an amazing and fun group of bloggers.  The challenge this fall was to see what creative crafts we could come up with using an embroidery hoop (or two).
My project was a mini-farmhouse chandelier.  Simple wood, a little bit of silver wire and, of course a light!   I haven't found the perfect spot to hang it yet.  But, I will!
All you need are the following items:
2 embroidery hoops
1 small light
silver wire (I'll used flower wire)
The small light is like one of those lights that clip into the Christmas houses. If you find a place that sells the Christmas houses, you can find these lights. I actually found mine at my local hardware store.  The actual light I used, only had one white wire (but I forgot to take a picture of it).  I did want to show you what the clips look like.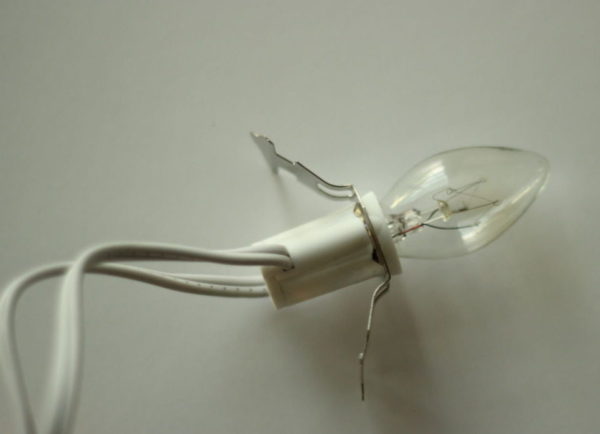 So, to turn the embroidery hoops into an 'orb-like' structure, just take the inside hoop and give it a little twist.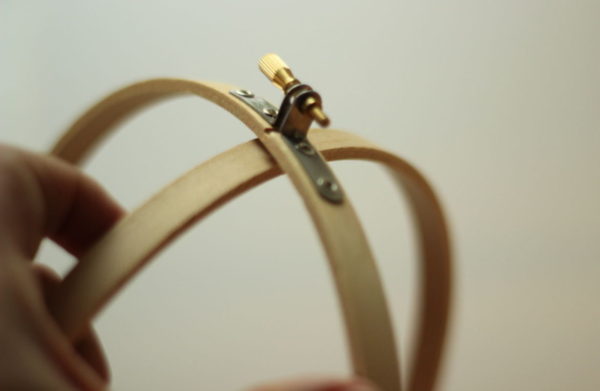 Then add the middle hoop from your second embroidery hoop and add it into the original first two hoops. In total you have three hoops.
I used the silver wire to add some metal accents. And to also keep the clips from the light down.  And, I wired the light to the wooden embroidery hoop.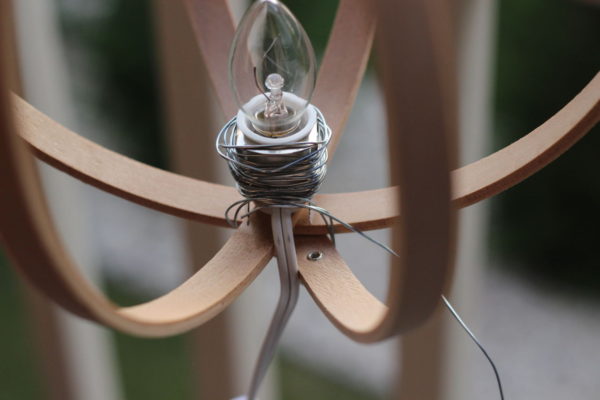 Make sure the wire is threaded between the embroidery hoop tightening 'thingy' so that it hangs straight.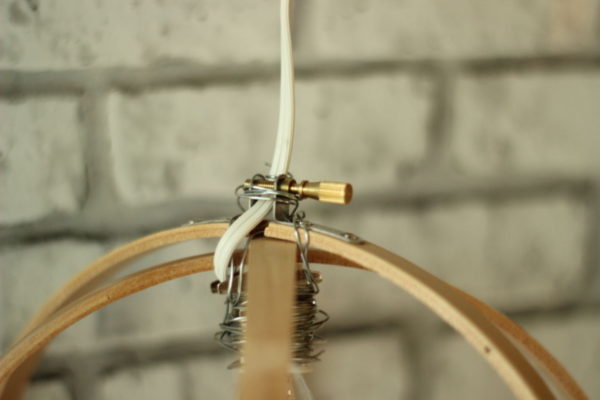 That's it! It only takes a few minutes and then it's done!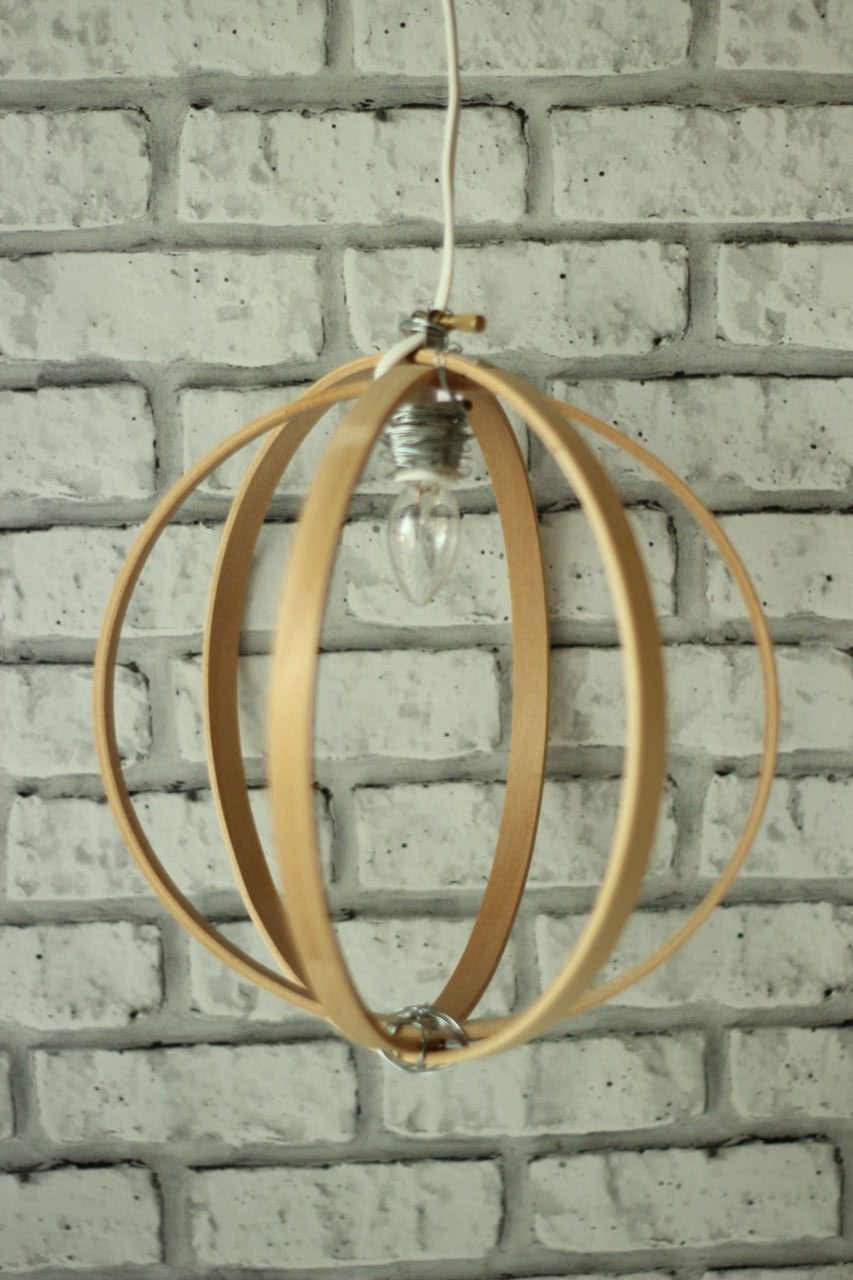 And when it's a little darker: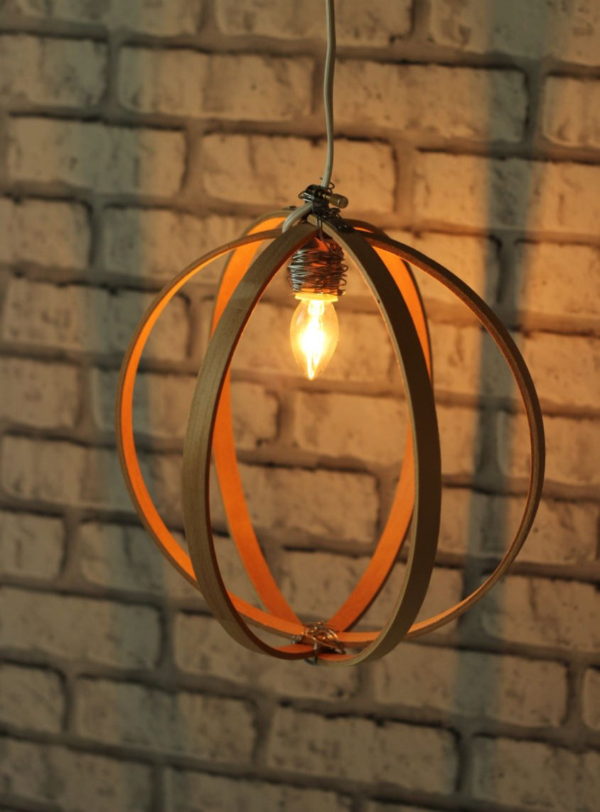 A simple, cute little light – my mini chandelier.  I'm always looking at finding ways to add some creative lighting to my house.  I just hate when it starts getting darker earlier in the fall.
Now, let me share some links with you so you can take a peek at some other fun craft ideas using embroidery hoops.
Enjoy!
Small Rustic Chandelier – Momcrieff
Embroidery Hoop Pumpkins – To Work With My Hands
Fall Stencil Embroidery Hoop Art – Garden Up Green
DIY Hanging Succulent Planter – The Kitchen Garten