I'm not a big bug lover, but I like Paul. My son found out he is a black and yellow garden spider. The first time I saw him, I was a little freaked out because he is BIG. His main body part is about 1/2 inch. Add the legs and everything else and he is a solid inch. But, he is beautiful. Oh, maybe since he's a he, I should say he's handsome? Hmmm. I think he's beautiful.
As I've been researching all about Paul, I learned SHE is Paulina. If he was Paul, he would be half the size and not as bright. I'll just call her Paul, short for Paulina :).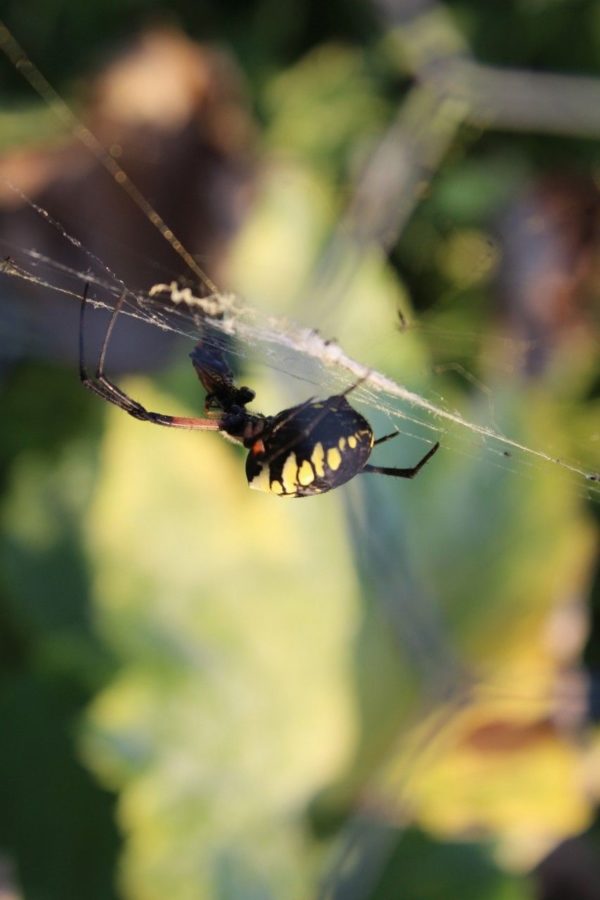 The Argiope aurantia does not hurt humans, but does catch and consume insects. So, Paul can stay in my garden and eat all the bugs he wants! Thanks Paul.
Thanks to Wikipedia for providing me with some of the info. on the argiope, aurantia.