This is a sponsored post written by me on behalf of Campbell's Soup Company . All opinions are 100% mine.
My kids are certainly being raised differently than most kids were years ago.  Me included!  There is so much more concern now about doing the right thing.  Whether it is booster seats, preschools or the meals we serve.
We are much more conscious about what we offer our kids to fuel their little bodies. Because of that, I was interested in trying the new Campbell's Organic kids soups.  It's a single serve container (actually for the littles, it may be two servings).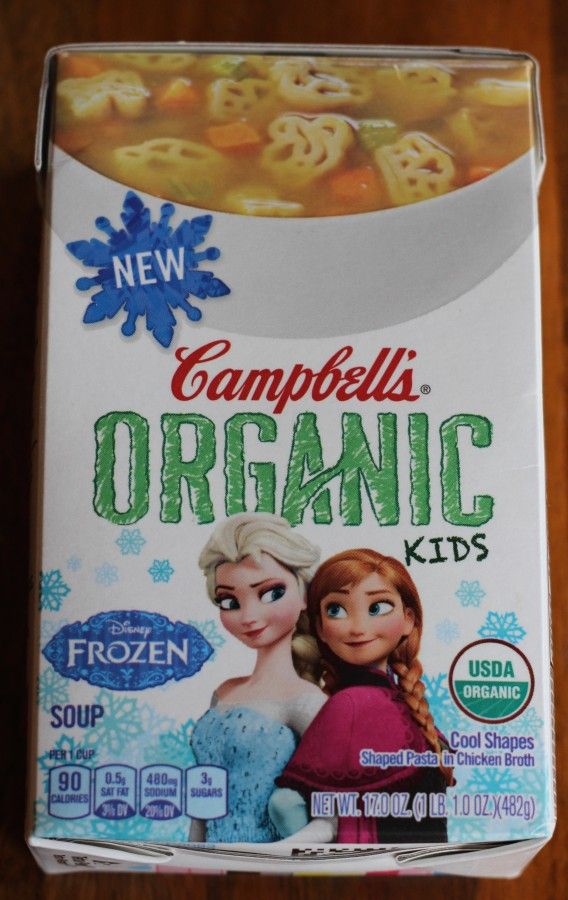 Even the packaging is appealing to kids!  While they wait for their soup to cool down, they can work on the maze on the back.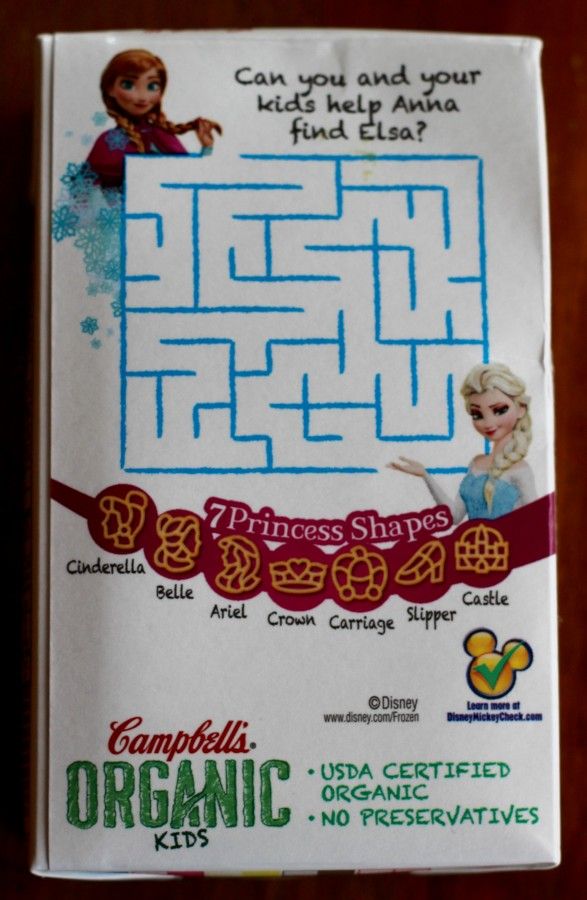 I know growing up, we weren't so lucky!  I know I'm a little older than many bloggers and I just don't know how we survived.   There was no such thing as booster seats.  Heck, they would be way more uncomfortable than throwing your sleeping bag in the back of the station wagon.  And snoozing there for most of the trip.  Seat belts?  I remember vividly when we started wearing them.
Food was a necessity.  My mom wasn't, unfortunately, the best cook.  I always thought she was and then my brother and I were reminiscing about meals she made.  We came to the conclusion that they were not so good.  Back then, if the meal was quick  to prepare and the per portion cost was cheap, my mom was happy.  Ummm, I used to be super skinny when I was a kid.  That's probably why : ).
Fortunately, parents and companies now focus more on keeping kids healthy in mind and body.
What better lunch to serve in these cool fall days than a meal based around a delicious organic soup.  Pasta made of organic wheat flour, veggies that are organic help moms know we are doing what is best for our kids.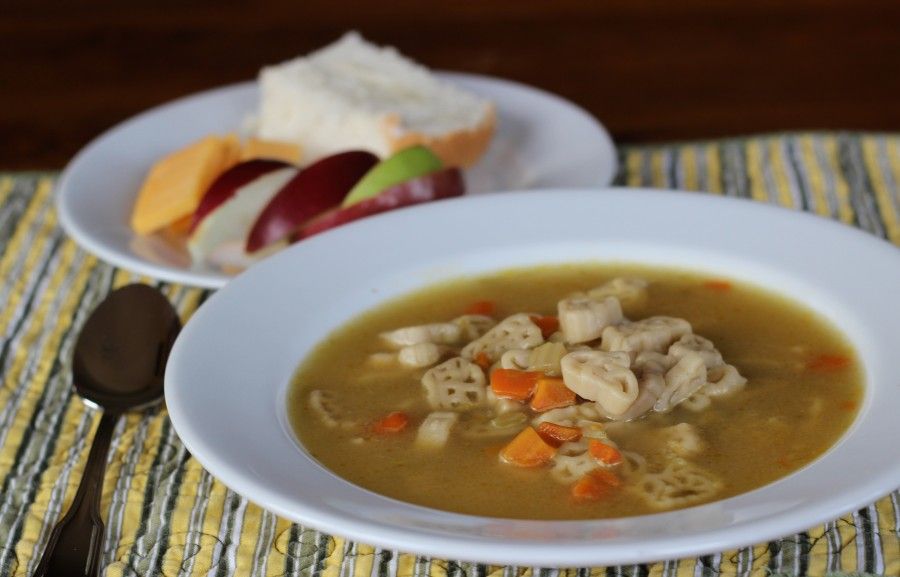 Doesn't this look good?  Of course, I tried it, and it is good!  Lucky us, when we eat up the food our kids leave behind, we actually get something good for you and good tasting!  Plus its certified organic and there are no preservatives.
I like serving rolls, crunchy fruit and cheese with soup for kids.   Not only does it round out the meal, but it lets the kids eat foods you have chosen as the soup cools down.

The various textures also complement the soup.   Obviously, customize the amount of the sides to your child's appetite.  I have hungry boys!
Looking at these pictures is making me hungry : ).
This soup is ready to eat so all you have to do is open the carton, heat and serve.  Not only is it good, it is so quick to prepare!!   Because, when they are hungry, the are hungry NOW!
When my oldest was really young, he couldn't stand his food much warmer than room temperature.  It often seemed odd to me to heat up his food, only to cool it down.  Don't kids have peculiar preferences sometimes?  Do your kids have peculiar preferences (in relation to food)?
Next time you go grocery shopping, pick up a couple of these Campbell's Organic Kids soups.  They are great to store in the pantry.  And, we all know, we often need a quick meal that we can whip up at a moment's notice.  The reality of parenting!
Take a quick peek at the link below.  I promise it'll be worth your time.  Especially if you are looking for some fun and easy recipes from @Campbells!