I may have mentioned (once or twice) that I was going to England with one of my girlfriends. Our husbands were golfing together last August and came up with the idea of sending us to London, England. It may have been our Downton Abby obsession that gave them the idea :). Lori and I went for a week. Without the husbands. Without kids. Without laundry and dishes and those other household chores we rarely escape from!
I will be sharing some of our highlights in future posts. It was such a jam-packed few days and we just did and saw so much. As our poor aching feet could attest.
The first adventure I wanted to share, was a crazy co-incidence that still blows my mind. It really shows the power of social media.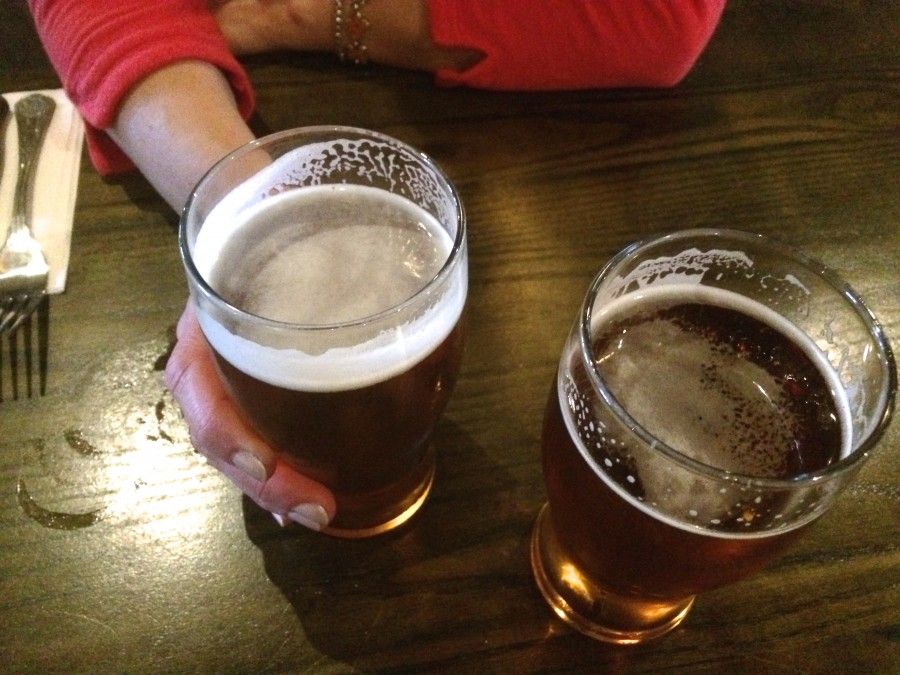 It was this picture. I had posted it on Facebook. Telling everyone that Lori and I were having our first (but not last) pint of beer in London, England.
This was the picture my friend Cathy saw when she was going to post a picture of the pint she was having in London, England.
Let me explain a bit of background. Lori and I now live in Wisconsin, in a small community west of Milwaukee. My friend Cathy lives in Toronto, Ontario. Different countries even!
Early afternoon on May 2nd, Lori and I were at Buckingham Palace looking for the baby announcement (for Princess Charlotte).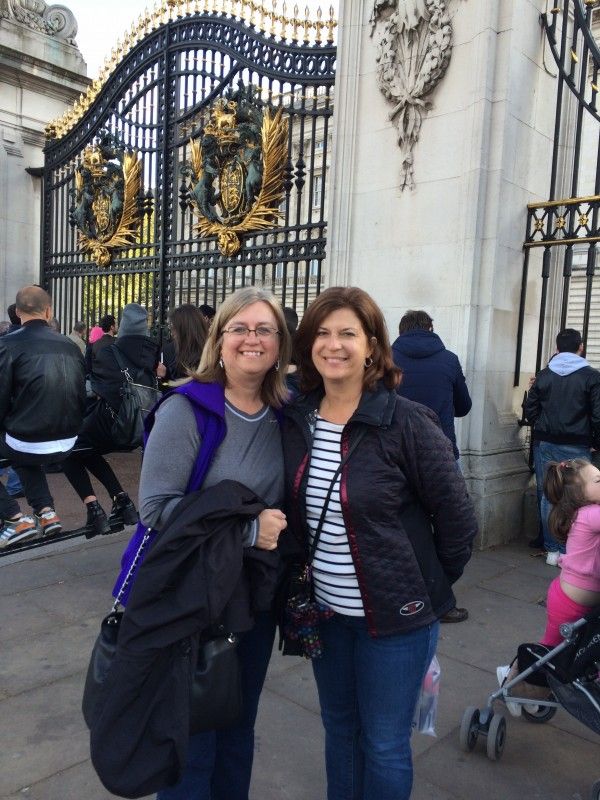 I'm the one on the left.
A couple hours later, Cathy, my Toronto friend joined us!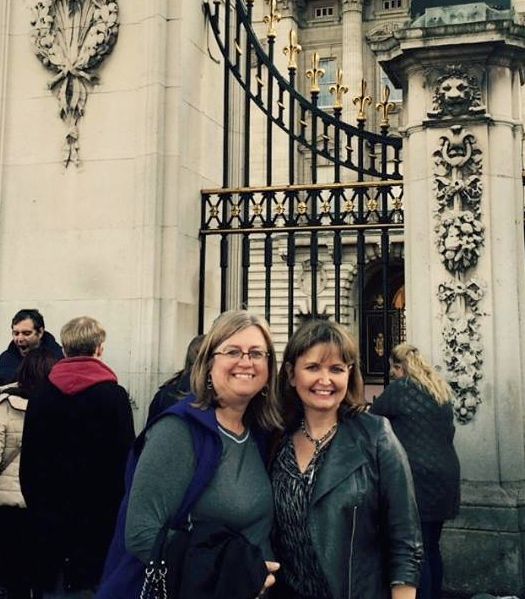 Oh, as an fyi, the Princess birth announcement was already down. But, it was still fun being at Buckingham Palace.
I still can't get over it! We didn't even know we were going to London. We hadn't seen each other for over 7 months. And, that was the last time we talked.
It was a Facebook post that made it possible.
Lori, Cathy and I had another pint at a pub. And, maybe another :). It was an awesome, unexpected get-together in London. We had a wonderful evening in that pub and, let me tell you, no one ran out of things to say!
All because of a Facebook post!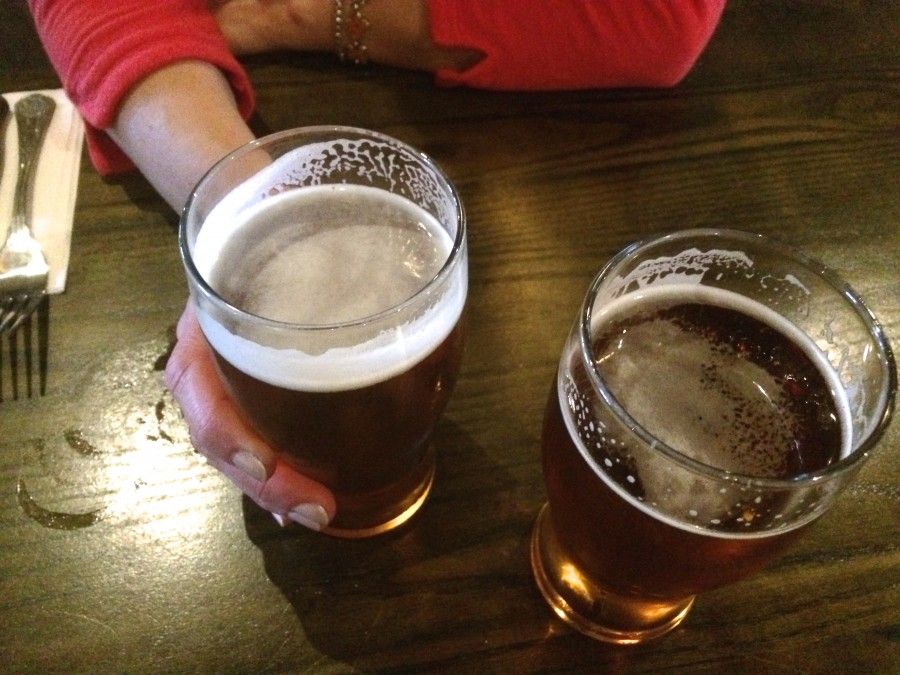 And, a bunch of unexpected co-incidences!
Never underestimate the power of social media!