Yes, I want to do a white christmas this year! I did a little last year. The kids are older now and no one even wants to help decorate. So, if I have to do it all, I'll do it the way I want :). I am already planning it out in my mind.
I love my white Christmas homes. I have to spray paint a few more though.
They were so easy to do and used something I no longer loved. I love them again! For my tutorial on how to do this, see my post on White Christmas Houses. It was easy and quick!
I also loved using my spray painted hydrangeas.  I have some silver ones and may paint some white to go with them.  Am loving white and silver together!
For the tutorial on how to do these (I also did tons of red and green last year – which I still have) see my Painting Hydrangea's post.
And of course, candles!   With pine ones!   It's just such a nice warm and rustic feel.
And, I kept all my painted pinecones!  I have lots of painted white pinecones and may try my hand at making some silver ones.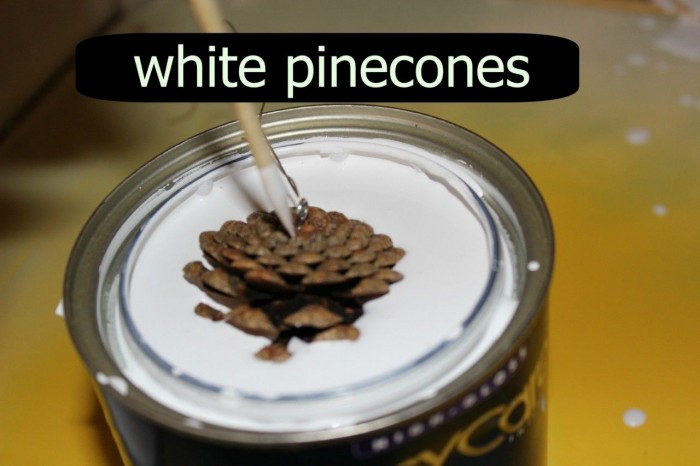 I just ran across my blinged out candles when I was doing some sorting in my basement.   They were so simple and I plan on making more this year.  I've already bought some more candle bling : ).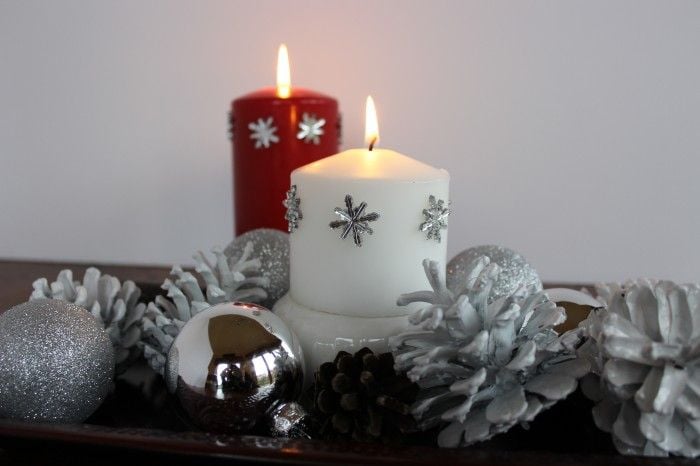 Oh and a project I'm going to attempt.  I'm not a sewer and hate sewing.  Except….these look so cute.  And, so easy!   I'm going to break out my sewing machine and try this.  I saw these adorable sewn Christmas hearts on one of my favorite website.   Have you ever read the blog called On Sutton Place?  I love it.   Ann writes very clearly and her DIY's and her recipes are very 'doable'.  Every recipe I've tried has worked out!  Now I'll have to try some of the simpler sewing projects : ).    Now I just have to find some fabric I love
Have you started planning any of your Christmas decor?   I find if I plan it out and do small projects ahead of time, it's much less stressful.
If you would like more white Christmas ideas, check out my white Christmas Pinterest Board.