Hello Spring!
**I love this Hello Spring printable and just printed it again for myself.  This was published a couple of years ago.  In case you missed it or forgot about it and would like it (it's free!), here it is!**
This is a first for me.  I'm offering a beautiful, professionally designed printable.  It's called, "Hello Spring".   And, the best part is that it's free!  I originally had this designed as a thank you for my new readers.  Then I realized how unfair this was. Especially to my readers who have supported me all these years.  And, I do appreciate your support and encouragement!!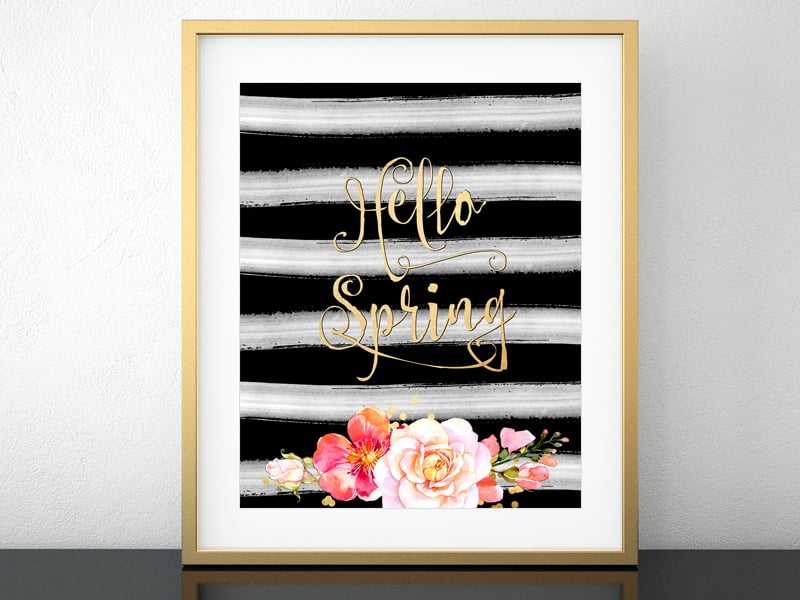 Don't you think this will look so pretty in your home?  We are FINALLY seeing signs of spring.  It's been a long, cold wait for us, hasn't it?
To obtain this download, click on this Hello Spring link.  It will take you to the downloadable image.   You will be able to download and print this image for free!  You're welcome!  This image is designed as an 8 x 10 and I have provided the JPG format.
This printable was made in Barcelona (Spain) on a beautiful spring sunny day by Rosana, who is an architect and designer. Isn't it gorgeous!
If you would like to look at prints Rosana has available, please take a look at her Etsy shop called blursbyaiShop
Enjoy!
Susan.
Momcrieff - Home page