I'd like to extend a warm welcome and a big thank you to my friend Lori for agreeing to be my first guest blogger. I asked Lori because not only does she live a fit lifestyle, she has the same challenges many of us do in our daily lives. Her husband has a demanding job which can require travelling and she has three kids. Yes, life is busy! I hope you enjoy her blog post as much as I do. It's a little trip down memory lane!
Are either of these old workout tapes (yes, VHS or even Beta!) collecting dust in your basement?
[/caption]

Once upon a time I could invest a small amount of money in the latest workout video, go crazy for a few weeks, and see almost immediate results. Now that I look at the covers again, I realize that these two workouts essentially accounted for the backbone of my exercise routine: cardio with Jane and strength with Cindy. Only I didn't know that at the time because, really, I had no idea how to develop a fitness program.
Fast forward two decades and pulling out the same old tapes doesn't yield the same results. It started around the time I hit 35…all those predictions from women older than myself came true. My metabolism slowed and after abandoning Jane and Cindy and spending hours in the gym I realized that I really didn't know what I was doing.
I could have hired a personal trainer, but instead I decided to become one myself. I really did it for the personal knowledge but not long after becoming certified I started working at our local YMCA. I recently left the Y after 2.5 years but I have dramatically improved my understanding, changed some personal ideas about health and fitness, and am looking for new ways to channel my interest in wellness to new professional endeavors.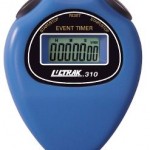 I thought I'd share some key learnings I've picked up along the way:
Set small, achievable goals. Be 85% sure you can meet your goal then get going. Once you see success, celebrate, and then set a new goal.
Find something you enjoy. I've heard so many people tell me they don't like to exercise. There are so many ways to be active; I just don't believe there isn't something out there for everyone. Just this weekend someone told me that after a lifetime of thinking she couldn't run because she has asthma, she recently realized that not only can she run, but she likes it! Here is what she said, "I've never enjoyed running, and thought that I couldn't achieve any success at it because I am an asthmatic. Truth be told, I never really even tried because of the asthma. But as I'm getting older and want to take better care of myself, it has become clear that running is the most bang for my exercise buck. I started slow, alternating walking and running short distances and slowly worked my way up. Now I've reached a point where not only am I running two or three miles regularly, but I actually enjoy it. I'm even running my first 5K! That might not seem like much compared to a marathon, but for me it might as well be 26 miles. Running makes me feel incredibly powerful and I believe that if I can do this, I can do anything I set my mind to." We all have excuses, don't we?!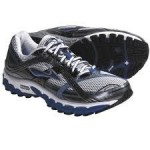 Plan ahead. You don't need a gym membership or a lot of equipment, but you do need a plan. In almost everything we do our chance of success is greater when we plan ahead. Even if your plan is to workout with Jane three days a week and Cindy two, get going and follow the plan! If you need help, ask a trainer or consult the vast resources available on the web. I think www.livestrong.com is a great place to start.
Make time. Another one I hear a lot of is that people don't have time to work out. My brother spends 2.5 hours a day commuting to his job in Chicago and he gets up at 4:30am to do the Crossfit workout of the day. And guess what—he's another one who "hates to exercise"! If he can do it, anyone can.

Forget about your swimsuit body. Yes, we're all aging and no, we can't all look like Jane and Cindy…or, to bring this blog to 2013, Jillian Michaels or Sandra Bullock. Instead, focus on overall wellness. Make your heart stronger through cardio, help your bones with strength, relax and decrease your chance of injury with flexibility. I really believe that if you combine a generally active lifestyle with a healthy diet, your weight will settle in the healthy range. Maybe not where it was when you were 20 but in a place that can help you enjoy days in swimsuits for a very long time.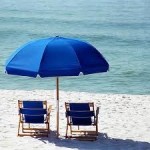 Eat well. Yes, it really, really matters what you put in your body. Many people ask what's more important, diet or exercise. The truth is it's all critical. Food is the fuel for everything you will attempt today. Lean proteins, healthy fats and lots of veggies. If you need to grab a packaged snack, try a Lara bar. They aren't cheap but they are simply nuts and fruit. No other garbage. And they taste good…the apple pie flavor really tastes like apple pie!
Thank you Lori! If you have enjoyed Lori's post, or have any questions, please do comment! Also, if any of Lori's suggestions hits home with you, or you feel someone else would benefit from reading this post, please like, share, or e-mail it to others!
Google+