Hello sweet Momcrieff readers! I am beyond happy to be here, sharing with you a little about what I love.   Food and photography.   Besides my three adorable kids, lol.  I REALLY love them, but we're not talking about them today, okay?  good.  So, I am Amy–a photographer, mom, wife, daughter, sister, friend, blogger and lover of new experiences. Just a gal, doing her thing, taking pictures of what I love.  I'm a dreamer too, and I love to dream up my next vacation or dream home and let my mind wander about what I will do next.
I also love to cook, and healthy living is a constant in my home.  I been this way since grade school – exercising and researching the next health trend.  I get this from my parents, who eat super healthy and exercise every day.  I hope to be as fit as they are when I am 65!   With my own family, cooking healthy is commonplace, especially trying to get my boys (now 8 and 6) to try new foods (or hide vegetables into their favorites.  hush!).  I make a LOT of berry-green smoothies, and I have to admit, sometimes the colors really freak them out and I have to bribe them to try it.  Usually in the end, taste wins and it's all good.  I get that blender going 3-4 times a week and I make huge batches so I can grab and go or freeze for later! I'm telling 'ya, adding large amounts of leafy greens into your diet will transform your body from the inside out.  I'm going to show you how I make my favorite green smoothie which will boost your energy, help you to lose weight, boost your immune system, and keep you purty and healthy because it's anti-oxident rich.  Happy dance time!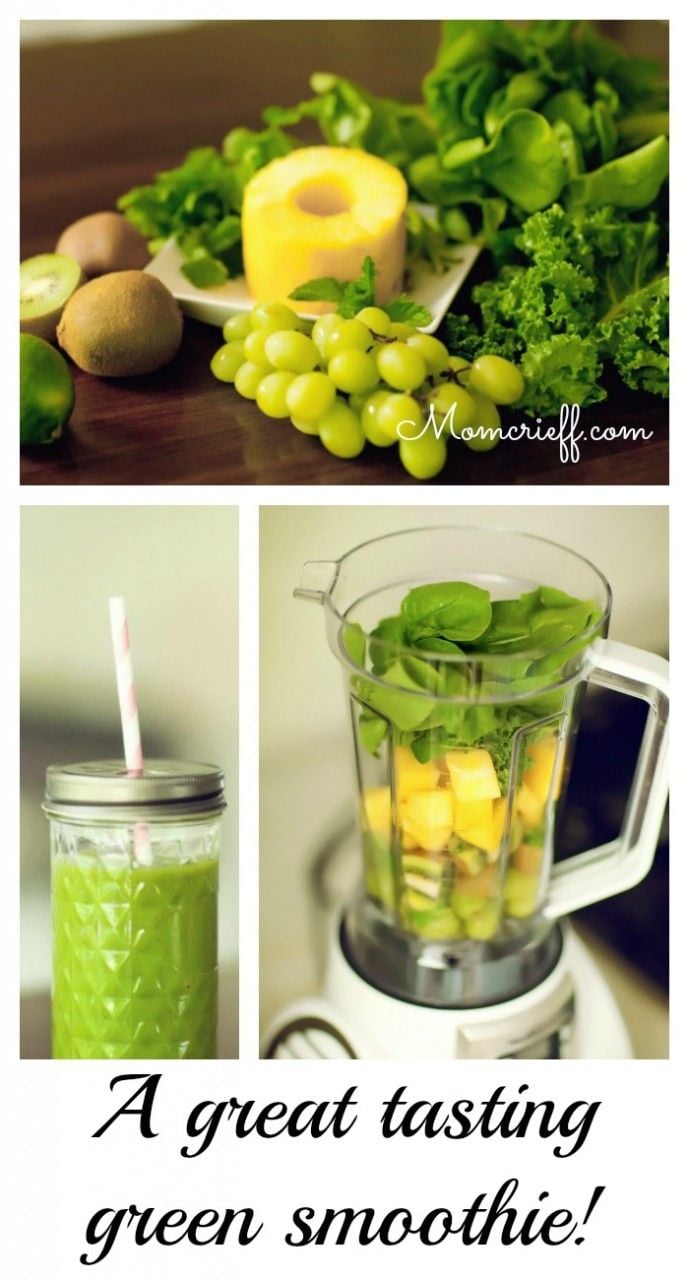 So I love fruits, I love veggies, I love smoothies.  Ergo, I love plant-based drinks packed with leafy greens and fresh fruits.  You'll love them too!  Once you get over the color, you will be amazed at how good they are and how great you feel!  Yes, I know, you are thinking, another salad, really?!  Green smoothies are the most delicious and nutritious superfoods in one cup.  Have you heard this saying?  "Let Food be thy medicine…and medicine be thy food".  Hippocrates was one smart dude.
You probably know already that smoothies are everywhere, so why make your own?  The best reason I can give is that the ones you are buying at restaurants, coffee shops or even your health club, are loaded with sugar.   Those smoothies might be better termed fruit milkshakes, stuffed with sugar, frozen yogurt, even ice cream.  They do more harm than good.  Remember when Jamba Juice came to town?  Sooo… yummy, right?  I got one, sometimes two a day thinking I was all healthy-healthy.   Wrong!  I think I gained 10 lbs. the first month they moved to my neighborhood.  So I started making my own simply because I know what goes in it and they are so simple!  Made properly, smoothies condense large amounts of fruits and vegetables into one compact and very tasty drink.  Great tip: plants are most nutrient-dense at peak season, so try to use the farmers market for the freshiest of fresh fruits and vegetables, and what's super cool is that you are supporting your local farmers.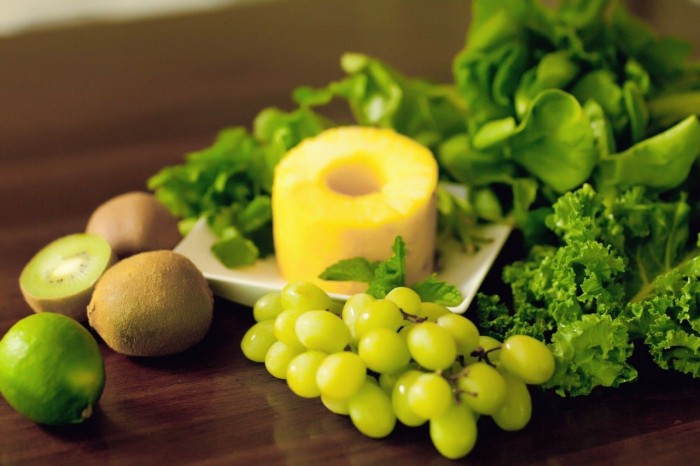 Okay, you need two things:
1) A good blender.  Invest in one with at least an 800-watt motor. (Vitamix is the gold standard.)  Because I am an imsomniac, I use the Montel Williams Healthy Living Blender.  It's super duper less expensive if you purchase it at 3am.  haha.
2) Mason jars.  Durable, reusable and of course, cute!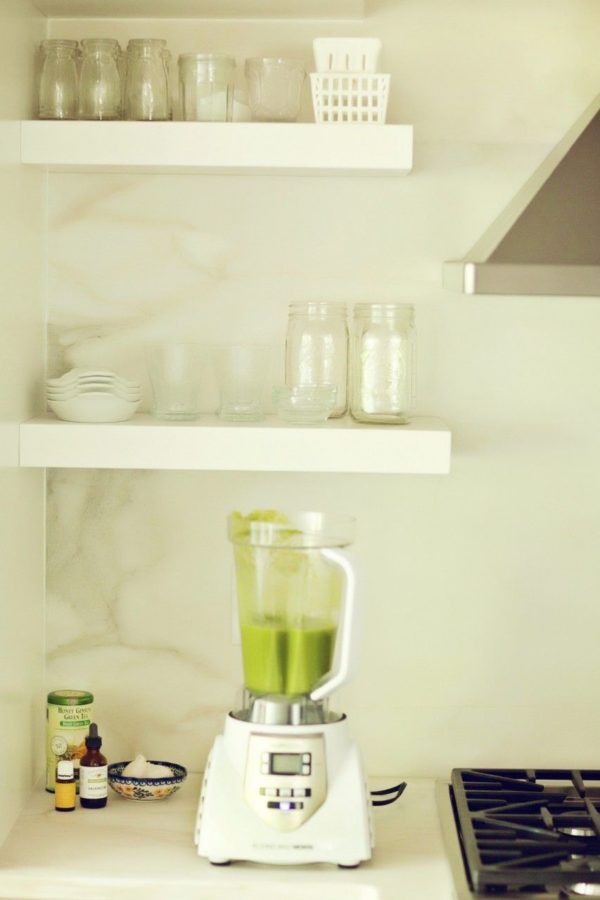 Now, I don't measure.  Like ever.  But this will be close.
1 c. green grapes
1-2 c. fresh pineapple and any juice
2 kiwi (cut off the ends but include the skin! )  major vitamins in there!
1 c. kale (break the leaves off the stem)
1 c. spinach
ice
Optional:  pinch of cayenne pepper and bits of cilantro.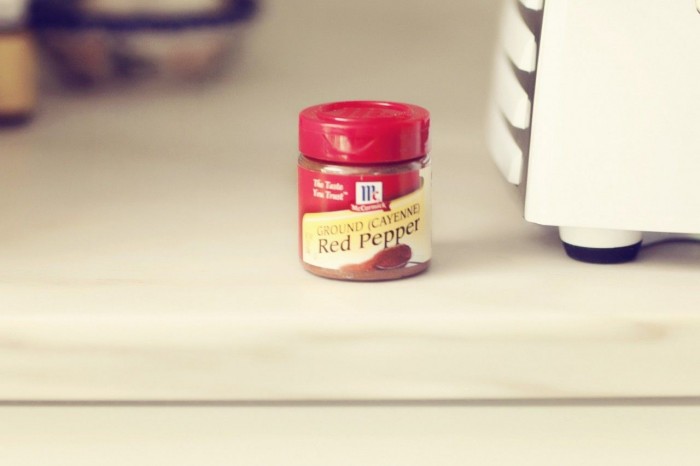 If you want to really go crazy (maybe after you've made this once of twice)…try adding 1/2 avocado, pear, fresh lime juice or coconut water….and top with mint leaves and chia seeds!  Have you tried chia seeds?  They are loaded with fiber and protein to control blood sugar.  So great!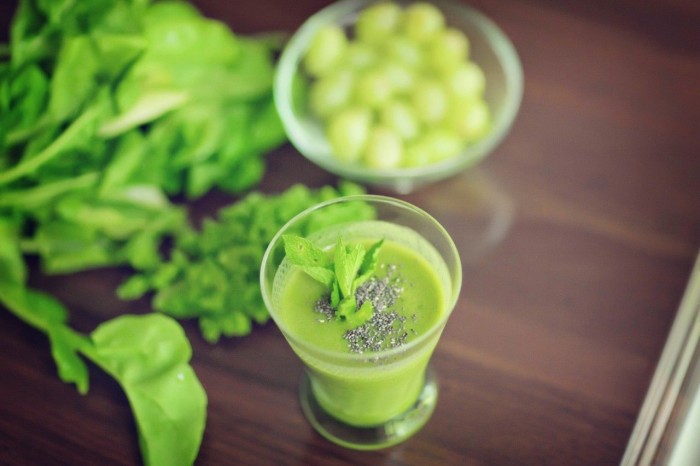 Couple of other tips, … frozen bananas go a long way. Peel, slice, and freeze them. This go-to smoothie ingredient adds thickness without taking over other flavors.  Also add ingredients like water, or juice first to get the blender moving. Then, add lighter, drier ingredients, like leafy greens, followed by heavy ingredients like ice and fruit pieces.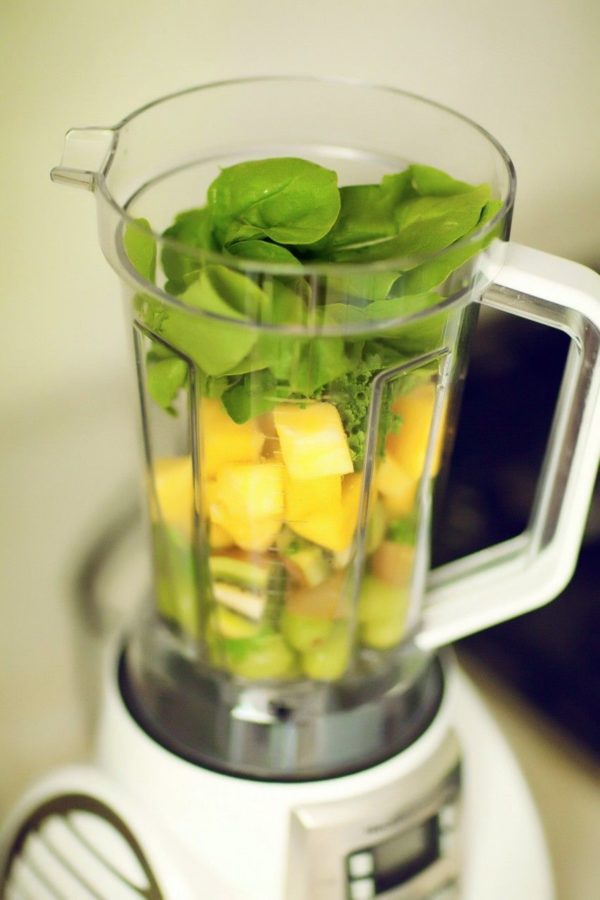 Keep these smoothie staples on hand for an easy and intense nutrition boost:
Hemp seeds.
Vegan protein source with a mild, nutty flavor.
Avocado
Flaxseed.
Rich in fiber, protein, and omega-3s.
Wheat germ.
One gram of dietary fiber per tablespoon.
Sunflower seeds.
Use shelled seeds for a boost of copper, magnesium, and selenium.
Top with a sprig of mint and enjoy!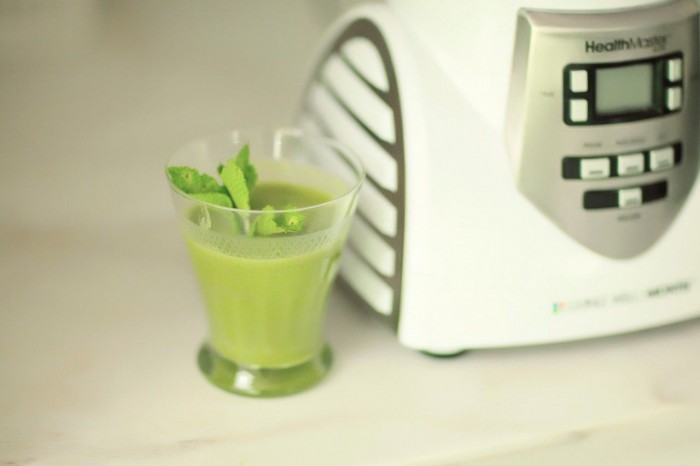 They ALWAYS taste better with a cute stripey straw and mason jar.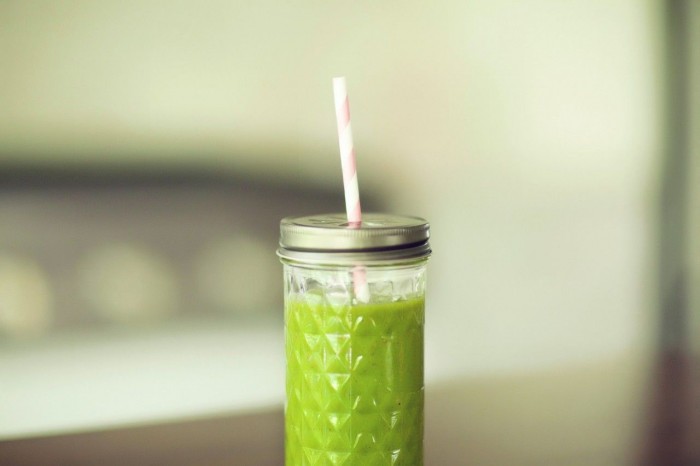 So peace, love and leafy greens.  Let's be friends, K?  K.
Follow Thistle & Muse on facebook or instagram @thistleandmuse.  You can find more of Amy's musings and photos at her website, thistleandmuse.com