Fall decor is wonderful! Fall is wonderful! I love it. I wonder what it's like in the south. Do you not change out your planters? Do you have the same flowers year round? I get tired of mine and we have a short Wisconsin summer! Oh my, those things keep me up at night.
Do you remember the very first moment you've ever met a specific person? I met Mary in June, 8 years ago. The first thing she said to me was, "Do you love your house?. And I did. And I gushed about it.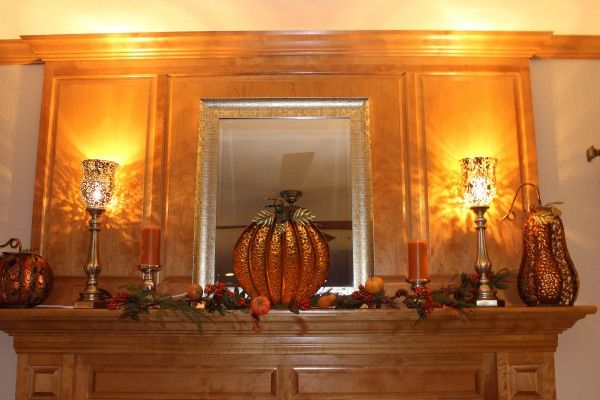 And I talked about how it filled all my family's needs.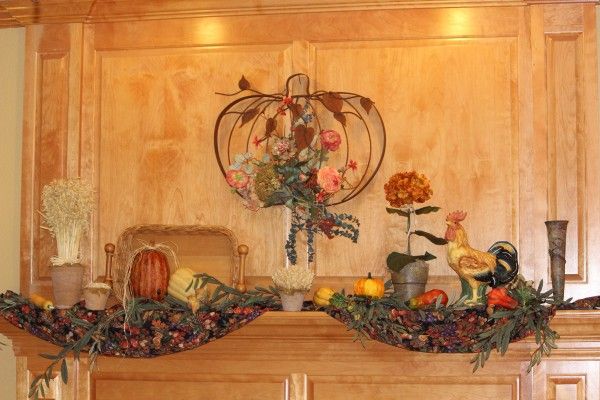 After I went on and on, I remembered my manners. I asked her if she liked her home and where in the subdivision she lived.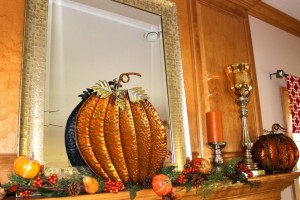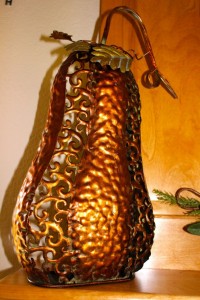 Mary told me where she lived and shared with me that she had the same house!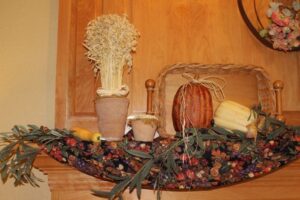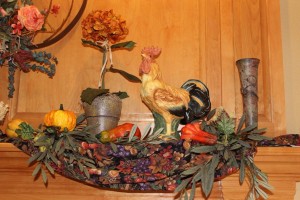 You can't tell from the outside, but the layout of our homes is the same. The finishes are different too. Different stain on the cabinets and different finishes along with different counter tops. But so the same!
It's fun moving into a new house and being able to see 'your' house decorated. The same but different. We've measured rooms because they looked bigger/smaller because of the furniture layout. We've discussed the shortcomings of our homes and the things we love. Recently we discussed gas fireplaces. How can you have a fireplace and not use it? Oh Mary, I'm so glad you are getting your gas conversion I LOVE, LOVE using mine on those rainy or snowy days. It's so easy to turn on and no maintenance. Just curl up with the cat and enjoy the warmth.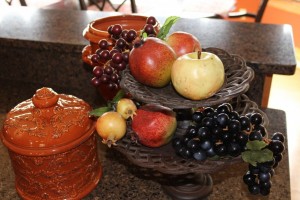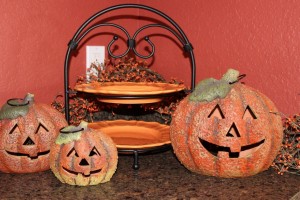 Amazing how different things look, with just a different style of decor!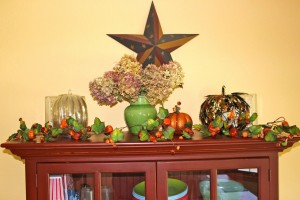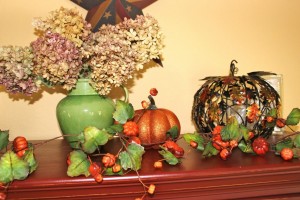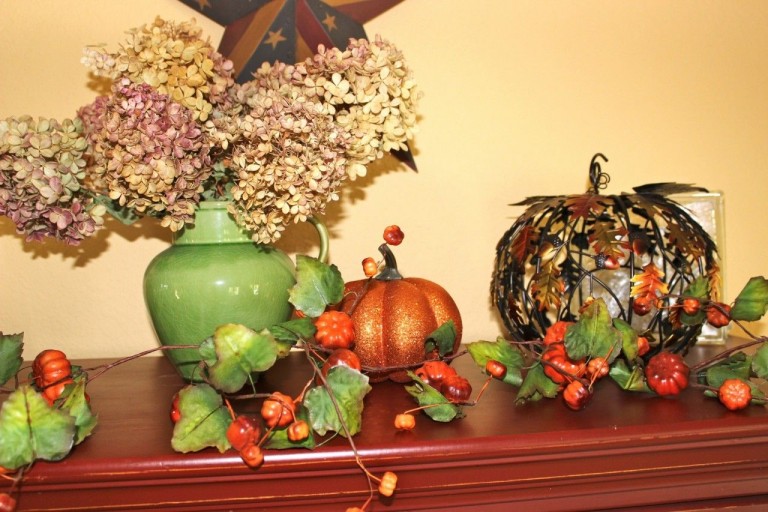 See that little orange pumpkin in the above display? Love it and it was in the $0.99 section of Tar-jay. Love a bargain!
Went for a little more of a natural look on my table.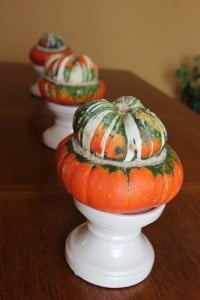 I was looking for those little creamy white pumpkins to put on those candle pedestals. Wanted to go for that monochromatic white look. But then I saw the fun shape of these squash. And the guy that sold them to me told me I could eat them when I was tired of them. They would taste walnut-y. Not so sure if I'd really want to eat them if they've been on my dining room table for two months.
Thanks for sharing my tour of our twin homes. We enjoy checking out what the other is up so so I thought you might too!