---
Description
Simple and easy way to prepare zucchini on the grill.  A great way to use up this vegetable!
---
Ingredients
Zucchini (choose zucchini that aren't too big or they have large seeds)
olive oil
seasoned salt
---
Instructions
Slice zucchini in even slices about 1/4 to 1/3 inch wide.  I prefer to slice them lengthwise.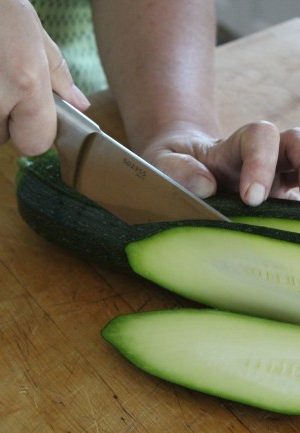 Brush a light coat of oil on both sides of the zucchini.
Season with seasoned salt.
Place on a hotter grill – 400 – 450 degrees.
After a couple of minutes, check each minute for grill marks.
Turn the zucchini and cook the second side until you have the same pretty grill marks.
---
Notes
A perfect way to use up all those zucchinis!