So, you got invited to a get together and want to bring something. I know most of my friends appreciate it when I bring something. Just to make your life a little easier, I thought I would compile some fun and easy dessert and snack ideas for you right here!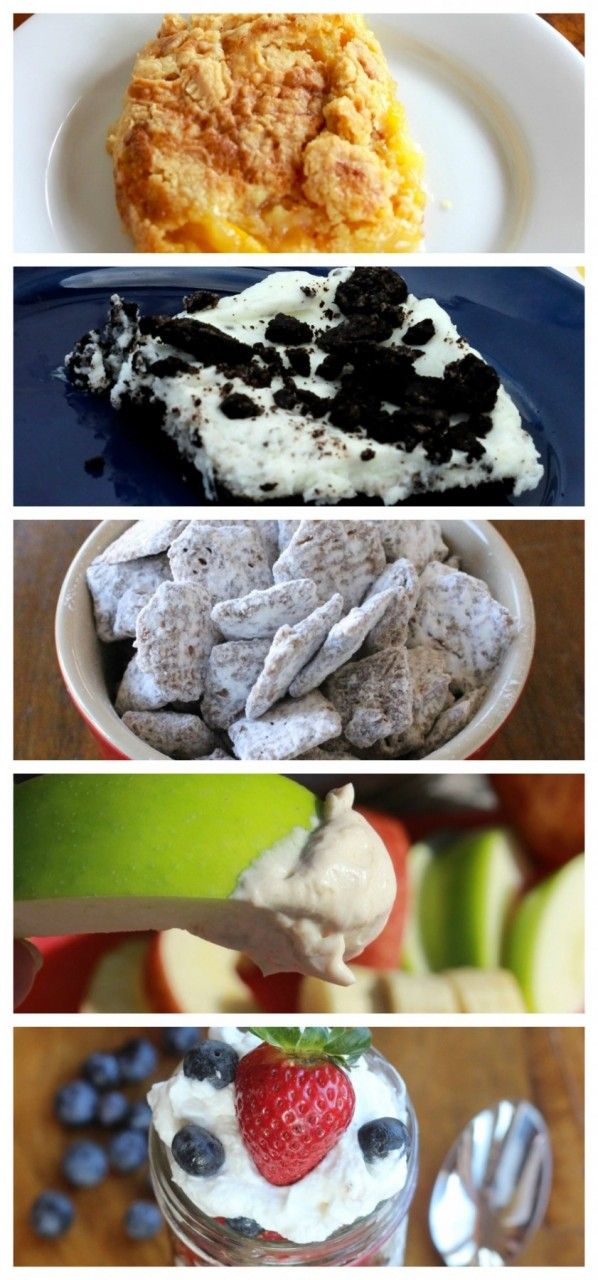 Need a little red, white and blue dessert? Want something that tastes fresh and light? How about making this red, white and blue mason jar trifle.  The mason jar makes it pretty but keeps it easy to transport!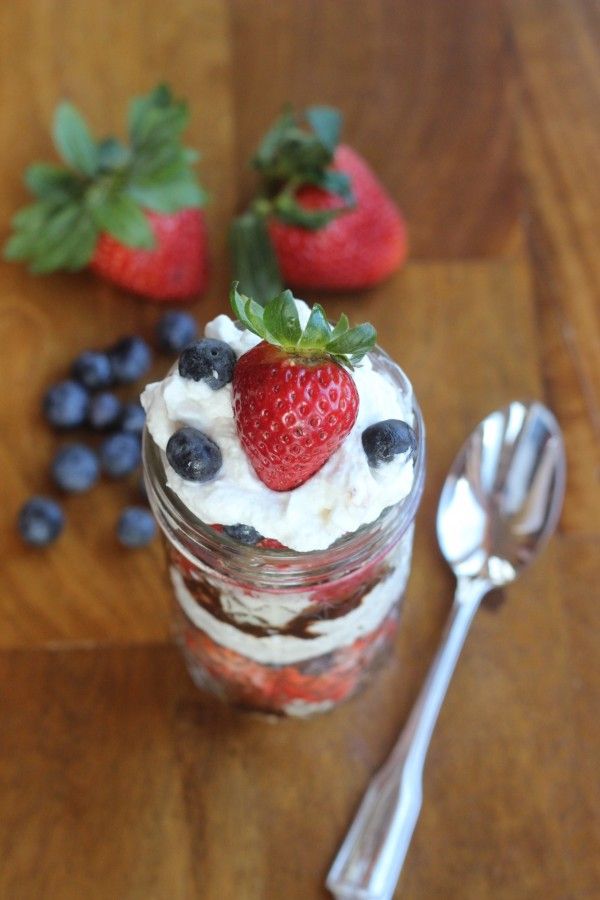 I found a Oreo cookie dessert kit in the grocery store and it was surprisingly good!  And, I don't think many people know about it.  No baking required so it's quick and easy to put together.  Who doesn't love anything Oreo cookie related??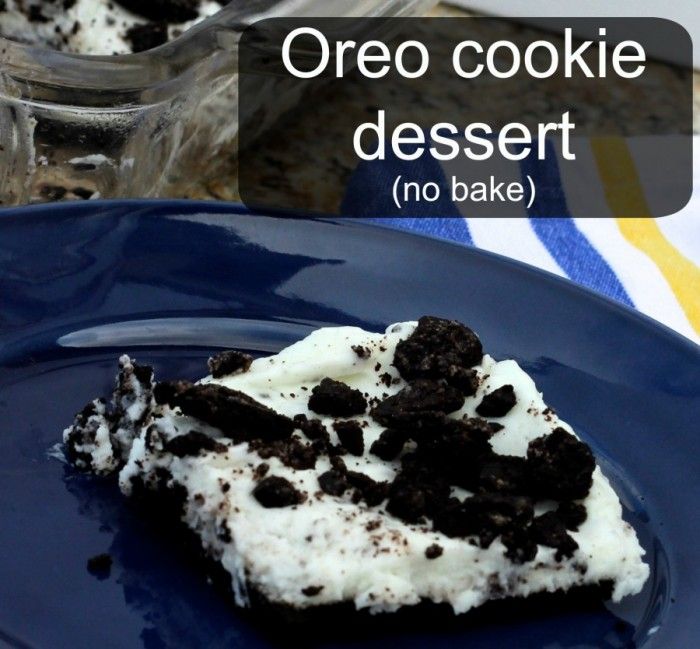 If you don't mind baking for a few minutes and have just a few ingredients in your pantry, try this super simple Three Ingredient Peach Cobbler!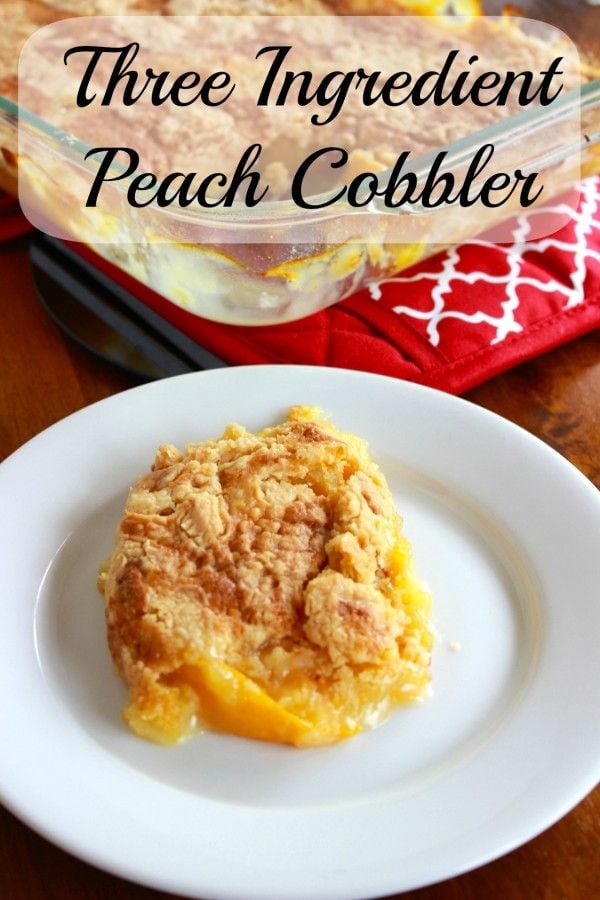 Looking for something to bring that is both healthy and uses fresh fruit?  How about this Peanut Butter Fruit Dip .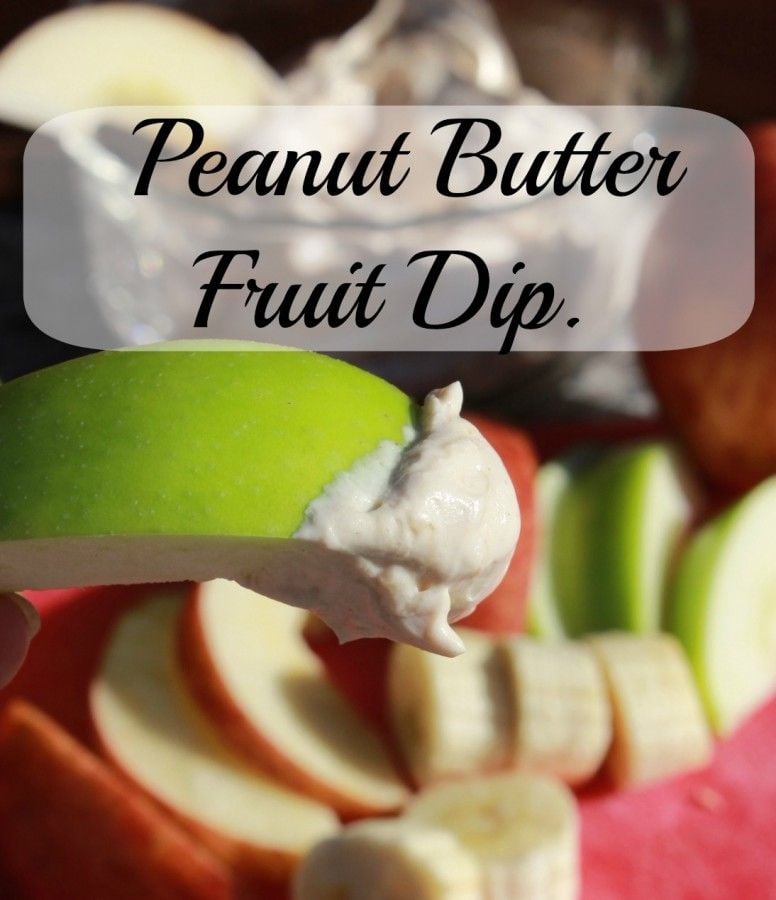 OK, one more.  Here's one that is my kid's favorite.  And, no baking required.  Everyone LOVES this one!!  Be warned, it's a little addictive though!  Puppy Chow!!   Also known as Muddy Buddies.   I do have to share this little story.  One of my readers was super concerned about this one.   She wanted me to make sure that everyone knew that Puppy Chow is for humans, not for puppies : ) !  Now you know!!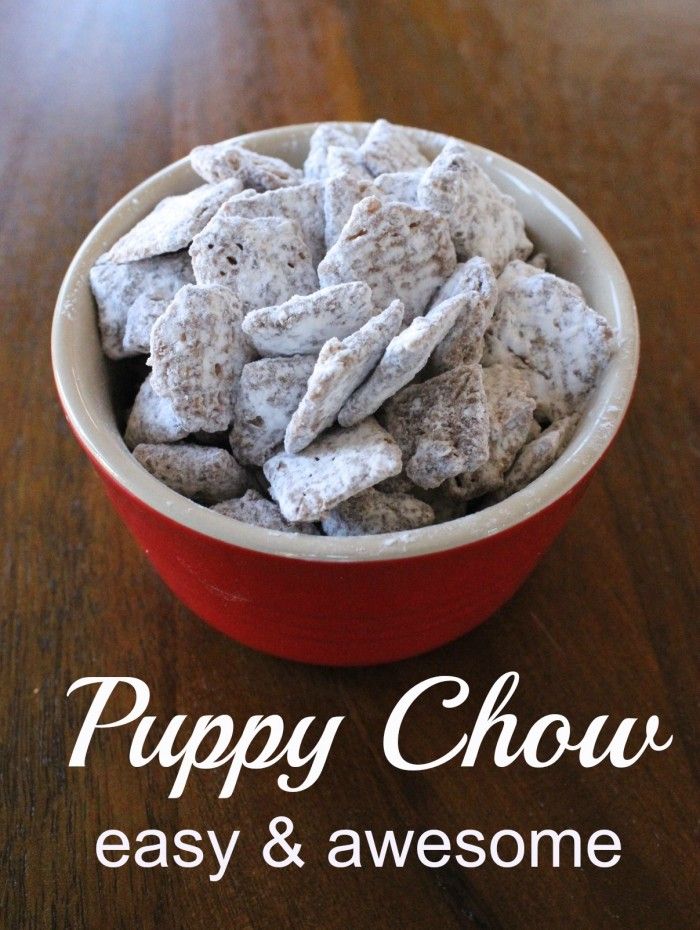 Hope everyone is enjoying their summer!!  Do you have any fun and easy dessert and snack ideas that you like to share with friends and family?