It's going to be strawberry season soon! Well, it'll take a little longer to start in Wisconsin but in other parts of the country we will, once again, start getting fresh fruit and veggies! Can't wait!
If you want to make chocolate covered strawberries, there is a very easy way! Plus, the bonus, just drizzle over fruit and your kids will devour the fruit! Isn't everything better with a little bit of chocolate?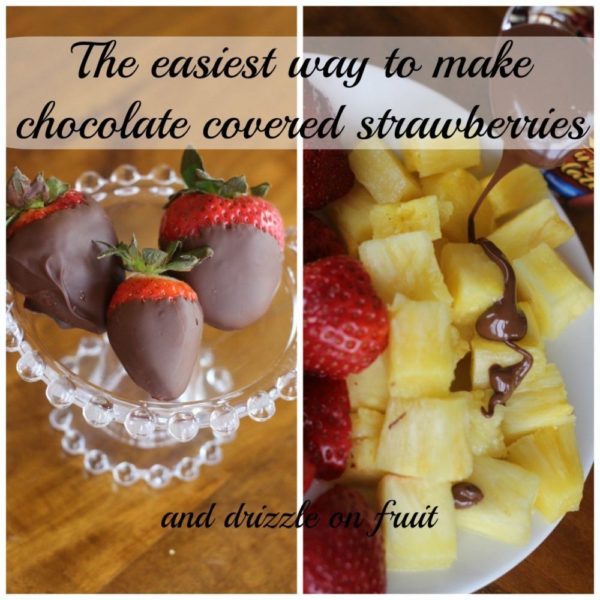 This stuff is the best! Follow the directions on the package to microwave it. Just be careful not to heat it too much. It will cook rather than melt and will lose it's smooth texture.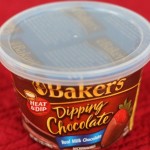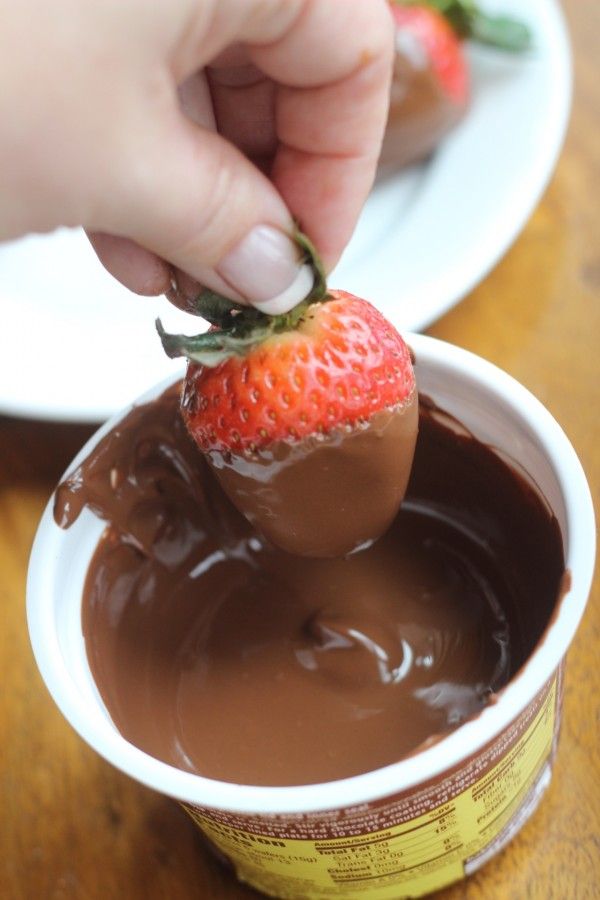 Just dip the strawberry in the chocolate, let some run off and put on a plate (parchment is a good idea, if you have it). Easy chocolate covered strawberries!
They are just soooooo good!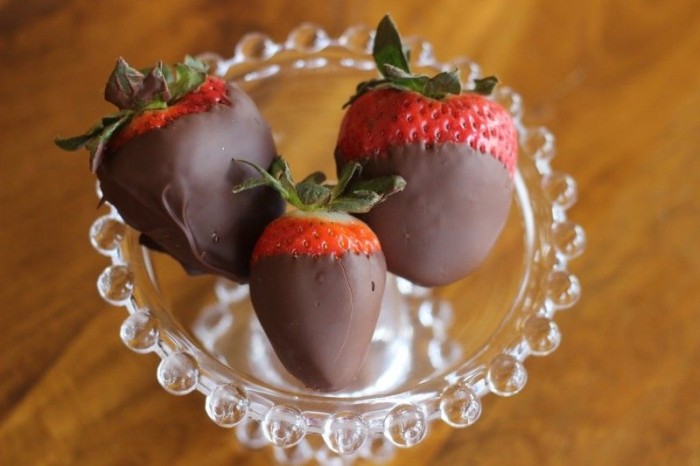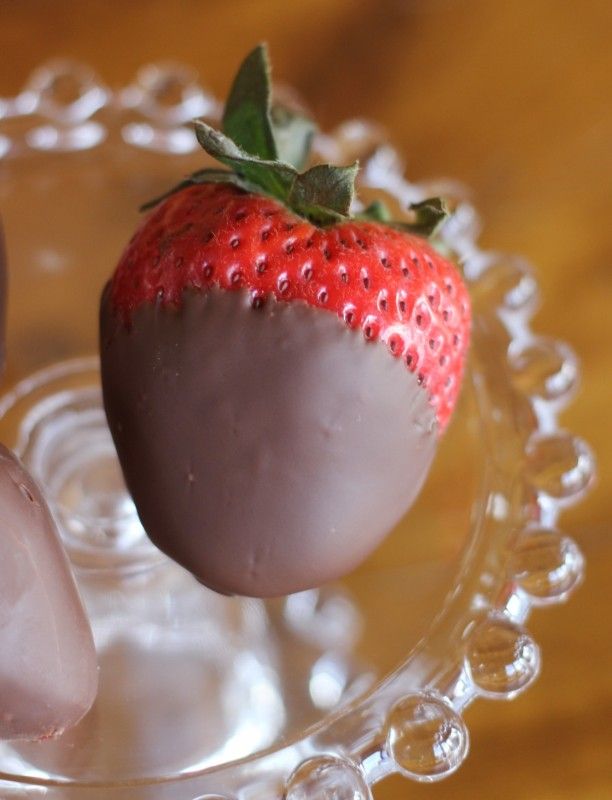 My kids love chocolate drizzled over fruit. Who doesn't?!
No need to be fancy. Just use a spoon and make sure each piece of fruit has chocolate on it. If you've been having a hard time getting your kids to eat fruit, this will solve it!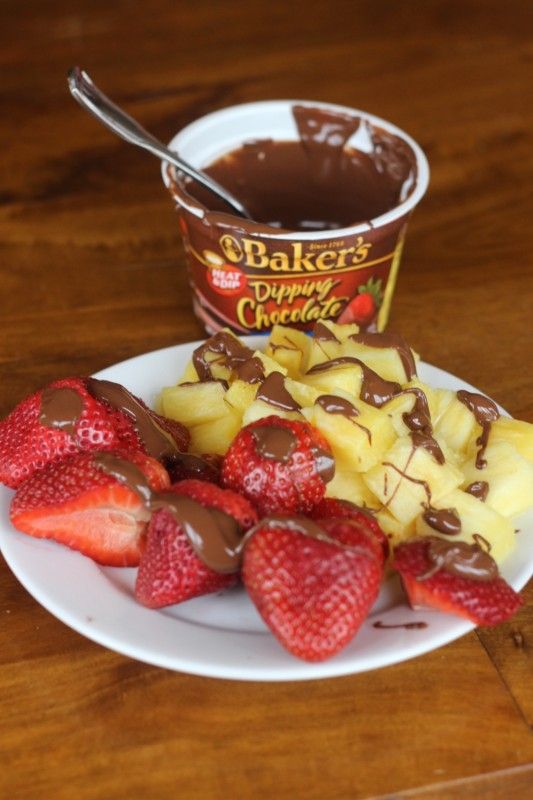 Sometimes it's the simplest things that are the best!
Hey!  If you want more easy, fruit based snack ideas, check these out!  Yummm.
Peanut Butter & Banana Snack Wrap
(This is not sponsored post. Just sharing something I love!).