This is a sponsored post written by me on behalf of Campbell Soup Company. All opinions are 100% mine.
We all have those days.  If we have kids or not.  Or, if we have a job outside of the home or work at home.   Where we could just use that little bit of extra time to make a healthy, wholesome and delicious meal.   Can't help you with the finding more time but I can help you with a super easy Cheesy Broccoli and Chicken recipe!  And, it takes hardly any prep. work at all.
Buy this Campbells Cheesy Broccoli Chicken for your pantry the next time you are out grocery shopping.  This is a pantry staple for me now!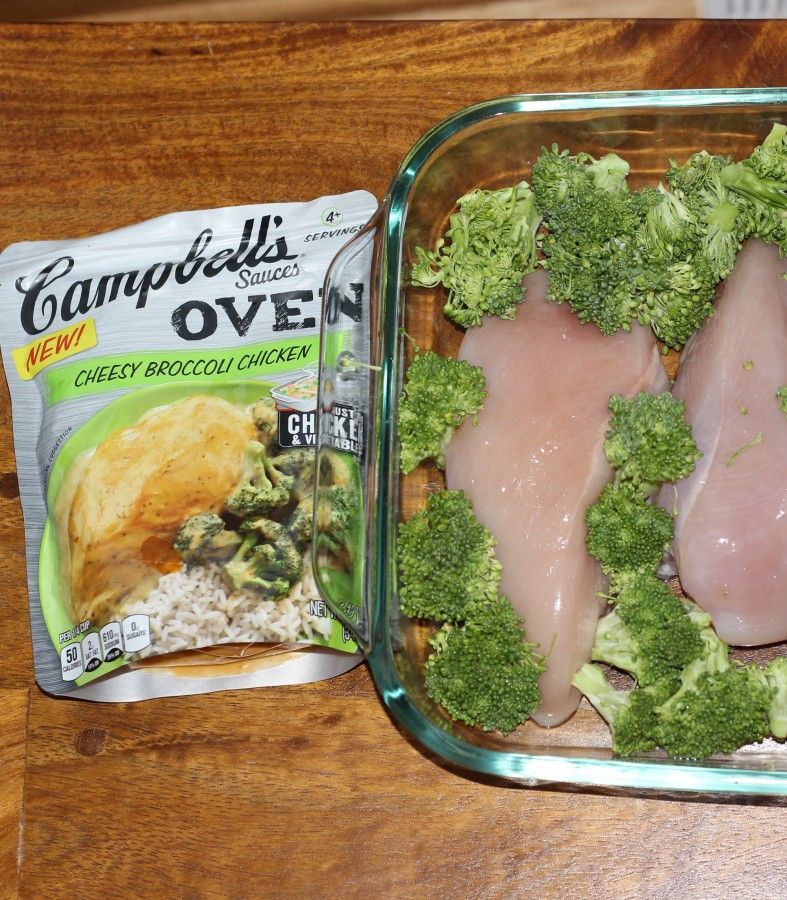 Preheat oven to 400 Fahrenheit and grab a 13 x 9 x 2 baking dish.  
All you need to make this a complete meal is either 4 boneless/skinless chicken breasts or 8 boneless/skinless chicken thighs and about 4 cups of broccoli.   You can use frozen or fresh.   I used fresh broccoli and used almost 5 cups because fresh broccoli cooks down more than frozen.
Spread your cheese sauce on top.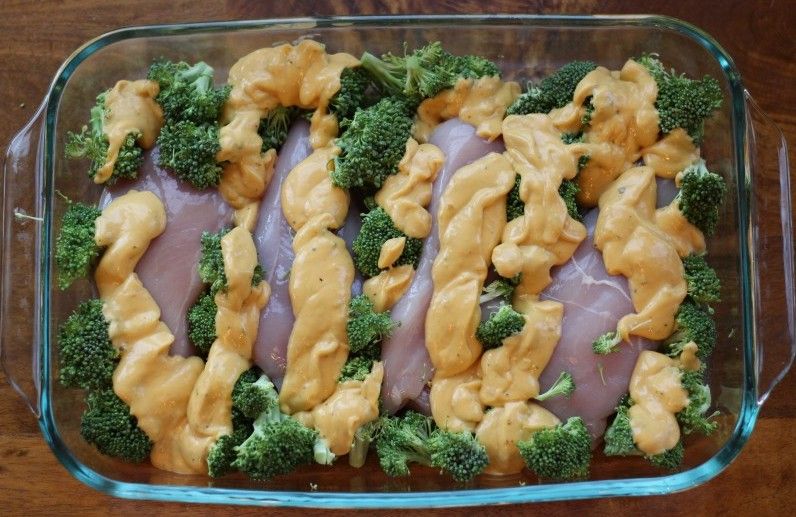 Put it in a preheated oven (400 Fahrenheit) for about 40 minutes.   I stirred the sauce around about 1/2 way through.
Then in those 40 awesome minutes, load or unload the dishwasher, throw in a load of laundry in the washing machine, sweep the kitchen floor, feed your pets, wipe the counters, change the garbage, switch the laundry load to the dryer and start a new load, pick up the 'stuff' that is cluttering the family room, change two light bulbs, replace at least one toilet paper roll, ask the kids how their day at school was (hoping the story isn't long today), ask about homework and if there are any forms, etc.  You know, just normal 'Mom stuff'.  You might even have 5 minutes to reply to a couple of texts about the next day's carpool!
Oh, don't forget, about half way through the cooking time, I gently stirred the sauce around to make sure all the broccoli was coated and that there was a nice coating on the chicken.
If you need some carbs for another side, use some quick instant rice (because it's that kind of day today, right?).
Also, make sure you set the timer to 40 minutes!  If you are like me, you get so busy rushing around doing everything, that you forget to pull out the meal on time. 
This meal is such a life saver!
At 40 minutes, pull your meal!  Now, I always double check the chicken to make sure it's done.  Just take a sharp knife and cut into the thickest piece of the chicken to make sure there is no more pink.   Then stir the cheesy sauce around one more time.  Oh, the deliciousness!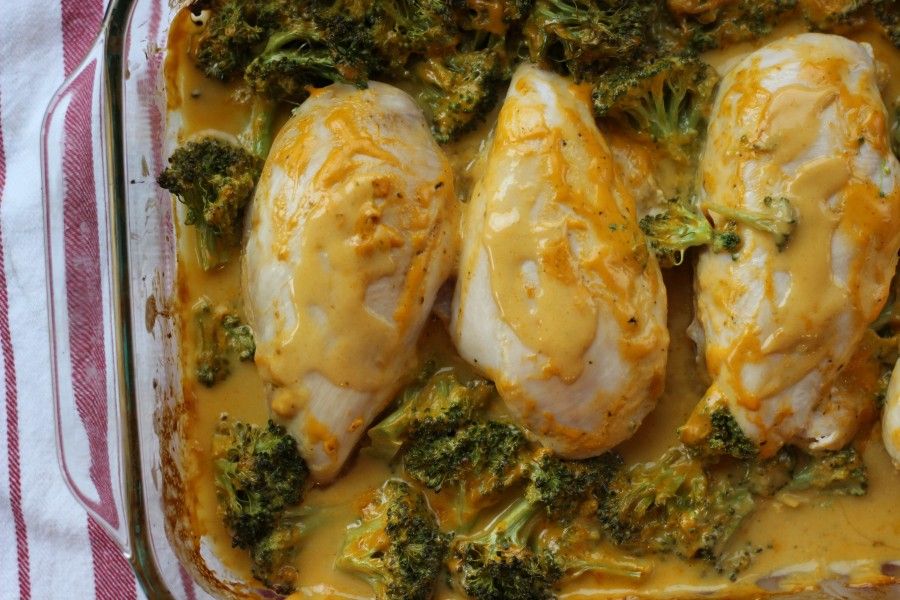 My husband was even picking at the broccoli before I served this : ).    He said it just smelled and looked so good.  And, it does!!
I'm really impressed that @campbells comes up with such great innovative products.  Their sauces are such a simple concept but a dinner lifesaver!!  Campbell's Sauces comes in varieties for Slow Cooker, Skillet, Oven and Grill Sauces.  I know I'm going to try some other sauces because of how much I loved this one. 
If you want some more info. on new Campbell's products, take a look at the link below.  I would suggest looking since there are coupons!
And, for the Campbell's recipe site, make sure to take a look at this site!
Yumm!