I love what I call spring 'bonus days'. You know the days where it is a nice day outside. One of the first, of the season. You want to be outside, but it's too early to do any true gardening.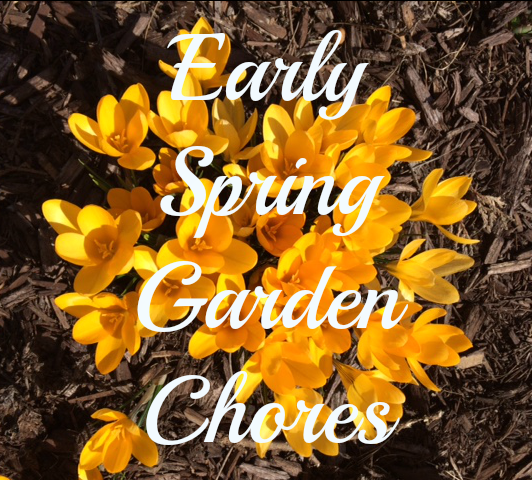 Plus, it's waaaayyyy to early to even think of planting. We had one of those recently so I spent a couple of hours outside doing some early spring garden chores. Every hour you can do some of these chores, lets you get to the fun part of gardening when it is actual nice enough to start planting.
1. Pick up any garbage snagged on any plants or shrubs. Who wants garbage in their yard?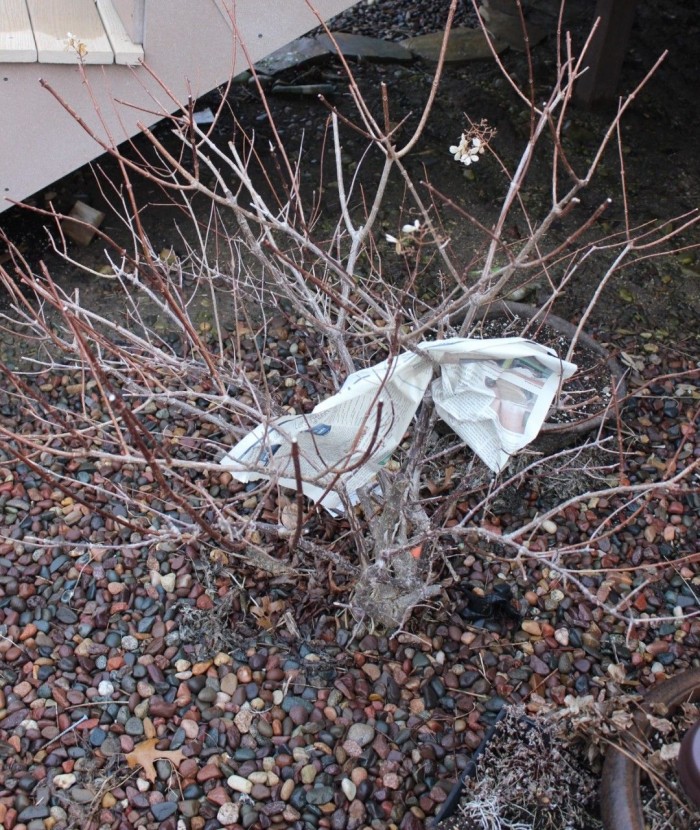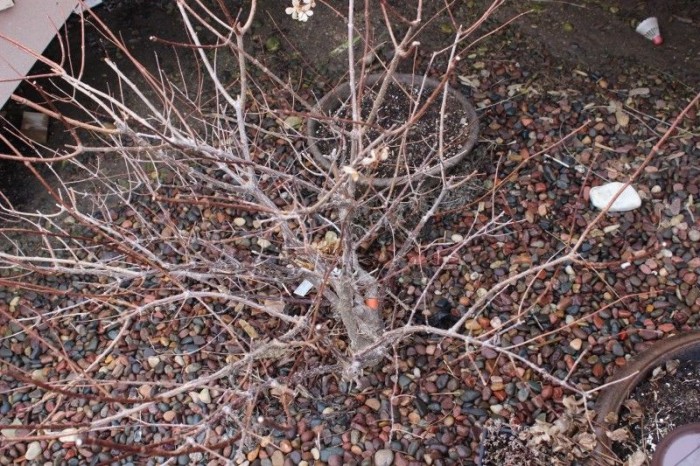 And, it's an AWESOME time to start cutting back some of those grasses you left in the fall. The ones that added some visual interest in the winter.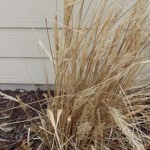 The reason it's good to do this in the early spring is that the grasses start growing early. I like to cut the dead grasses down and not clip the new grass. See, once you cut some of the dead grass down, you can see the new growth already. And, the tulips aren't even up yet!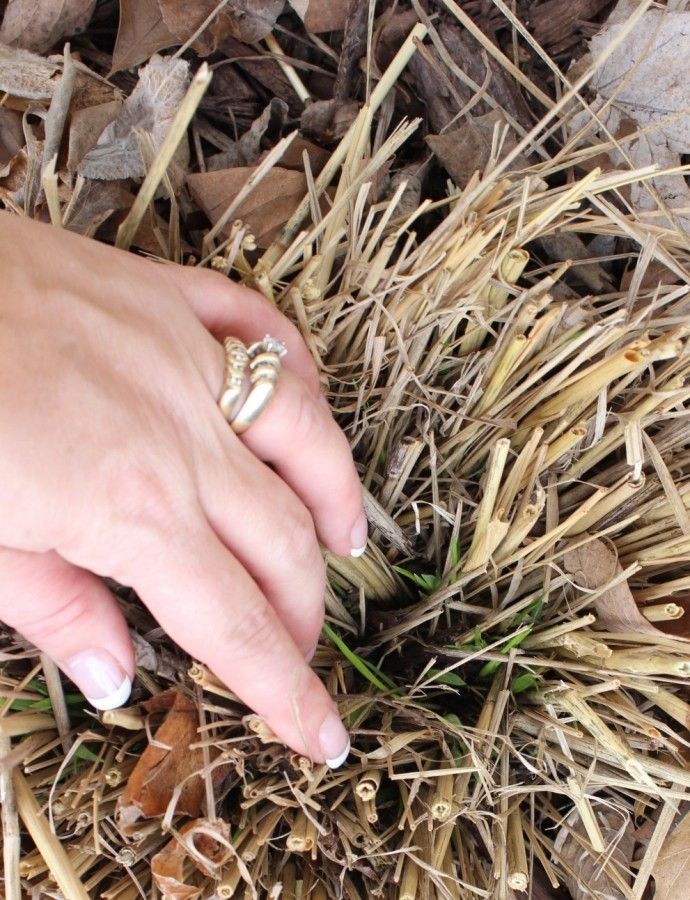 An fyi, I'm guessing that will be one of the last gardening pictures with nicely manicured nails. Just keeping it real : ).
Oh, and my autumn sedum. I LOVE this plant. Here is what it looked like in the summer, last year.
Here is some in another location in early spring. It is another plant I like leaving up for some winter interest in my landscaping.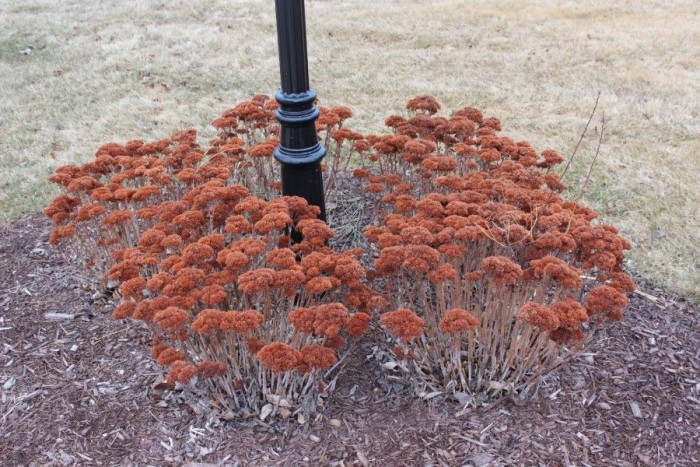 Once you cut these down, you can also see they start growing early. Don't clear off too much of the stuff that keeps the new growth insulated. Especially if you are still likely to get some more cold weather.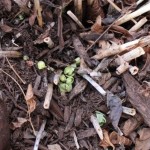 Oh, and don't forget to give your spring flowers a little helping hand. My crocus' are blooming! I truly feel joy when I see them. I can't understand why everyone doesn't plant some in the fall! After a long winter, I LOVE seeing their cheerful blooms.
Sometimes, the mulch they push their way through, is a little clumpy. Just help these guys out a little!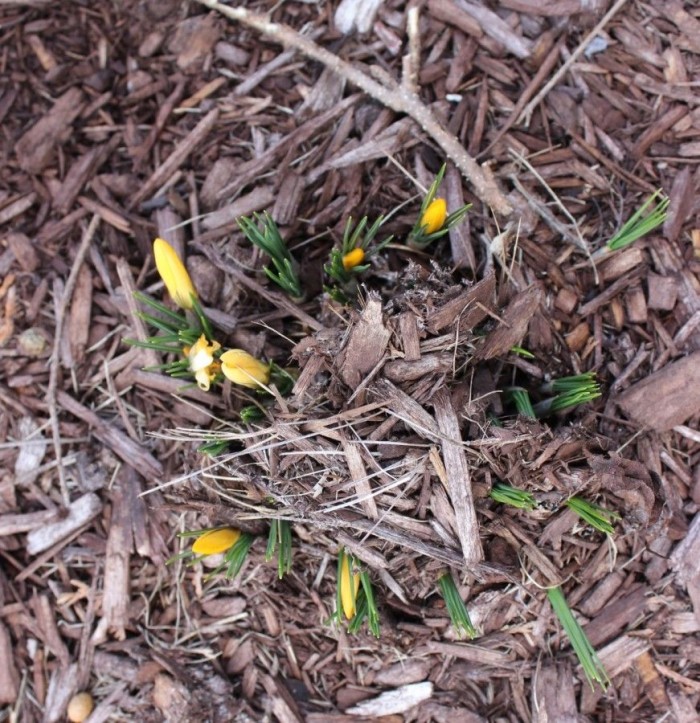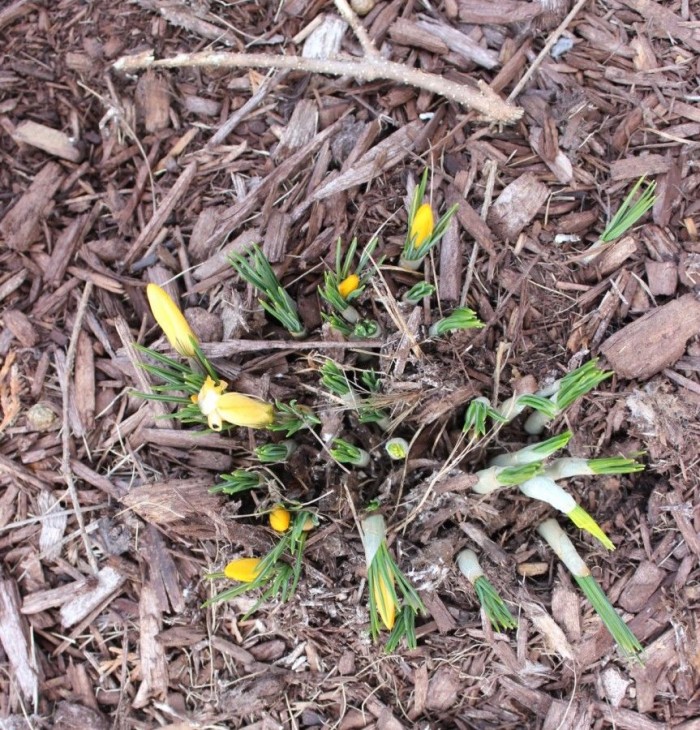 Again, just move the mulch around a bit so that your spring flowers have an easier time showing you their glorious flowers. But, don't clean it up too much because some of this mulch is insulation. And, we are still not guaranteed consistent warmth yet.
I have some perennial geraniums, which I totally love. They bloom all summer long and even into the fall. But they are so leafy! If I were to cut them down in the fall, they would be a real pain to dispose of.
The plant looks like this. Sorry, for some reason I don't have a picture so you can see how big this plant is. Honestly, I'm guessing I'm was trying to take a picture of the bee? Not one of my better flower pictures!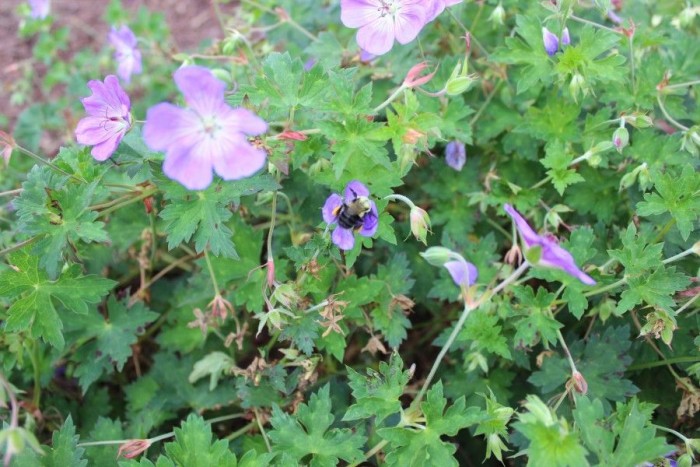 I usually clean it up in the spring. After the winter, it's easy. I literally roll it up!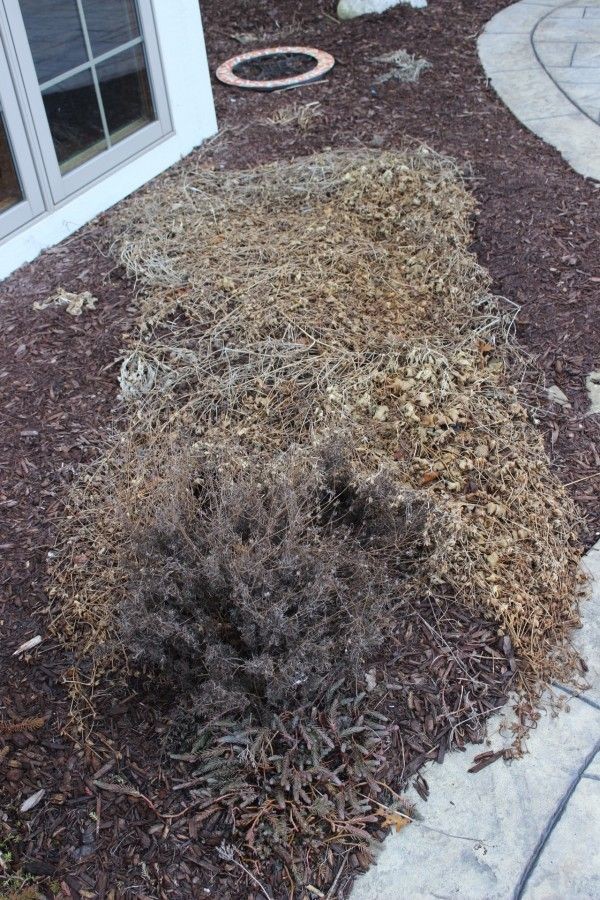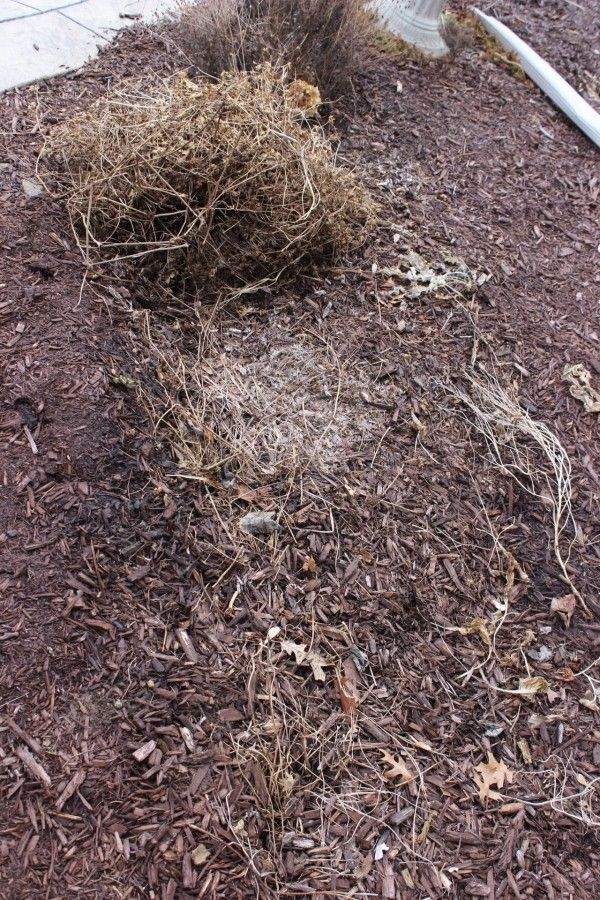 See how it rolls into a nice bundle?
And lastly, take a walk around and just tidy up anything on your plants. Things like leaves or stones.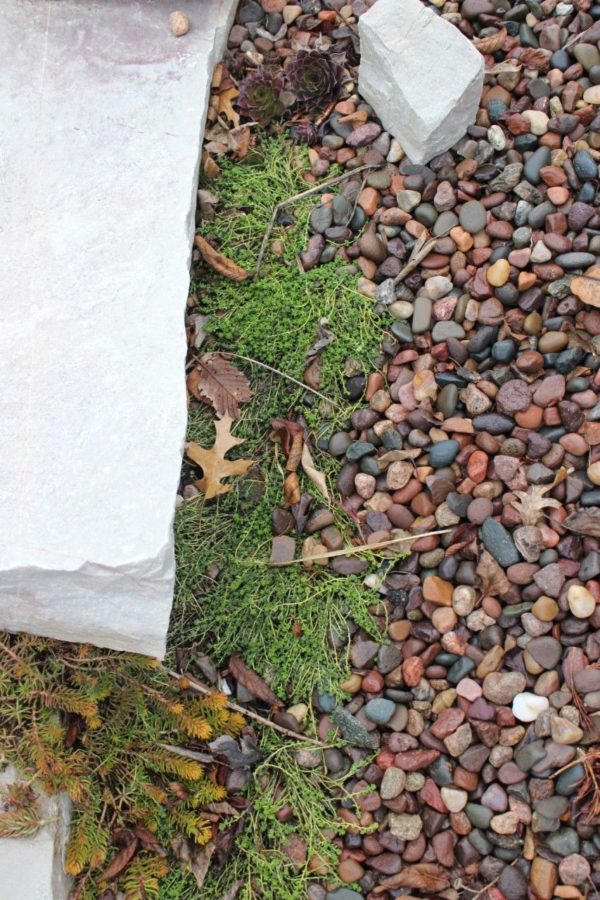 Your plants will thank you for it!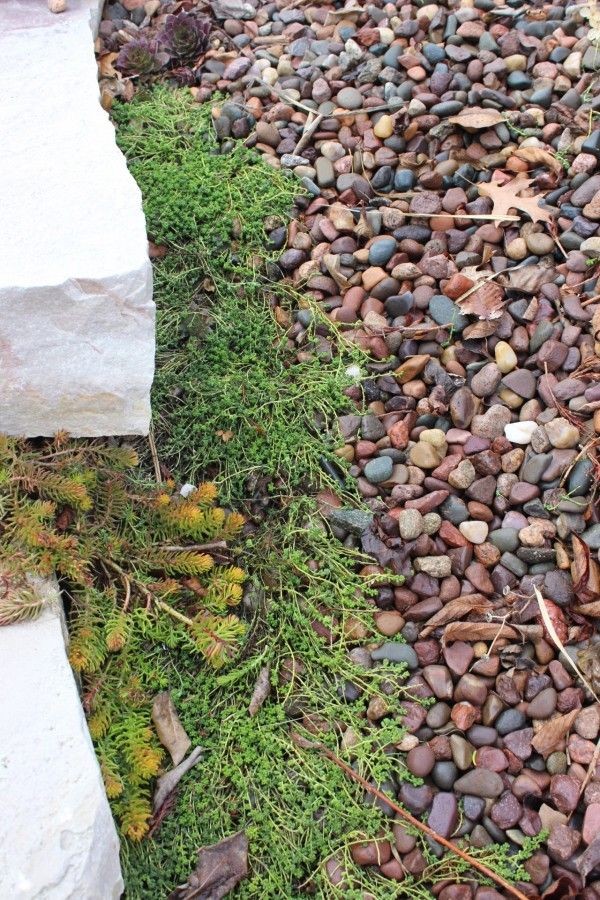 By doing a little at a time, it's not so overwhelming! Gardening is a lot of work. And takes a ton of time. So, just do a little when it's starting to warm up. You know, when it's a treat to be outside!
Do you have any early spring chores that you do? Please share!