Cook one box (1 pound) of small pasta to al dente stage according to package directions.  Rinse with cold water to stop cooking.
In a large bowl, place pasta and about 1/4 cup pickle juice.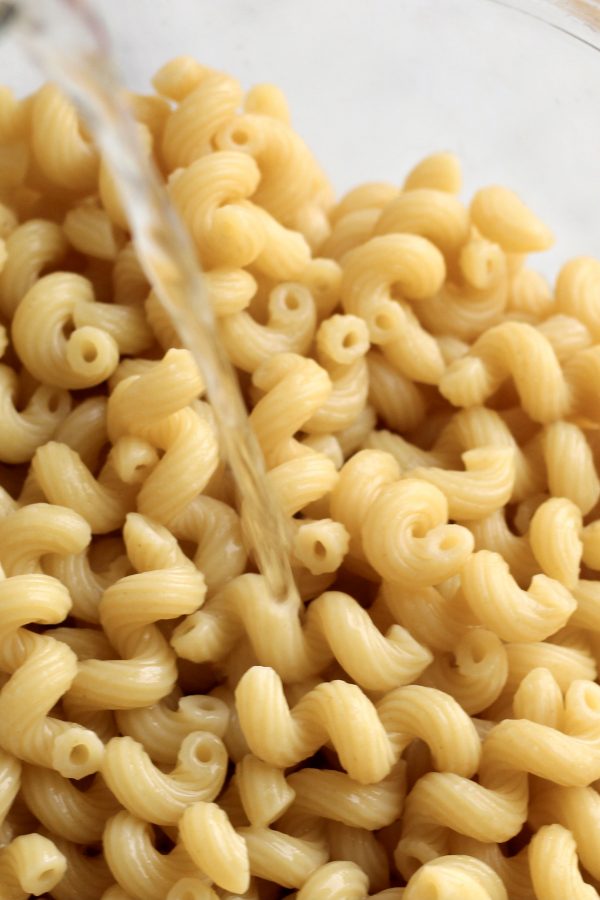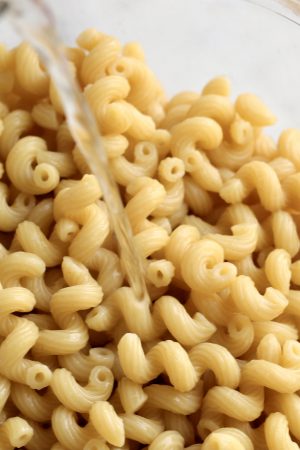 Stir occasionally.  Let sit 5 to 10 minutes to allow the pickle flavor gets absorbed by the pasta.
Drain prior to adding dressing.
Dressing
Mix mayonnaise, Miracle Whip, and sour cream until well combined.  Add enough pickle juice to make dressing smooth and just pourable.  The thickness of dill pickle dressing is a personal preference and totally depends on how much pickle juice you use.
Add dressing to drained pasta, along with diced cheddar cheese, pickles, and red onions.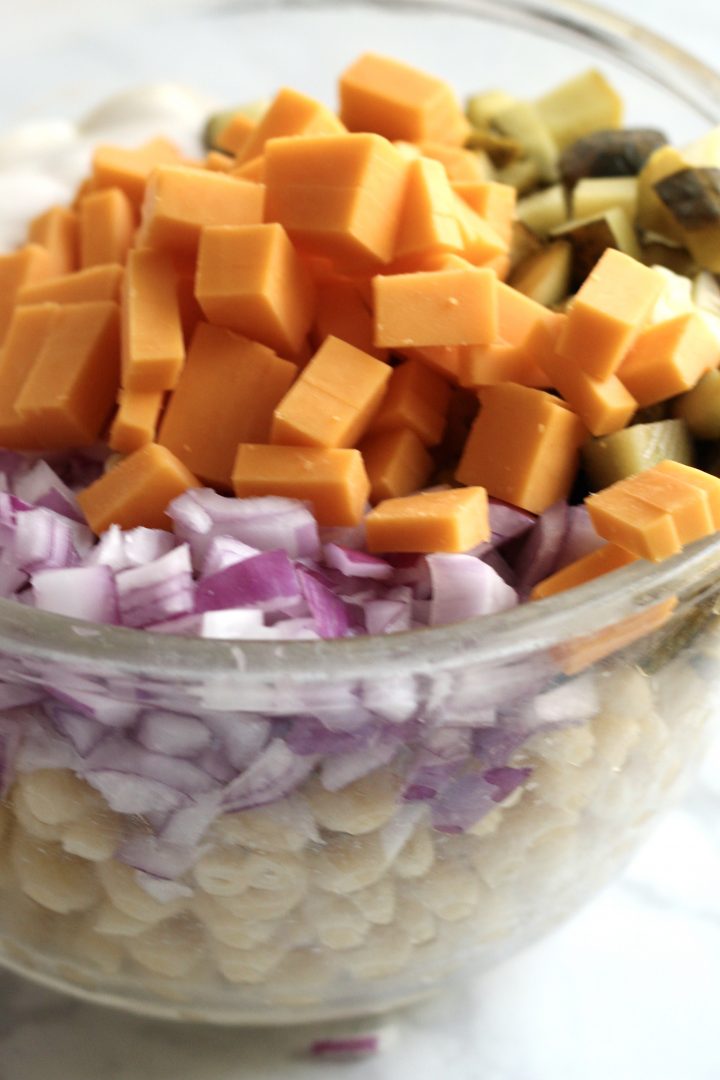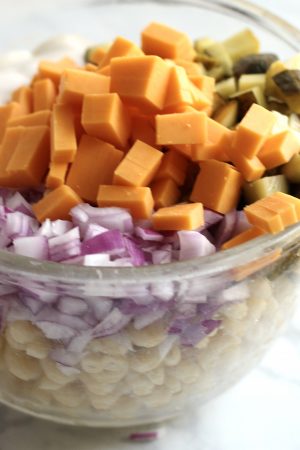 Add salt and pepper to taste.
Mix all ingredients with pasta so the dressing evenly covers the pasta, cheese, onions, and pickles.