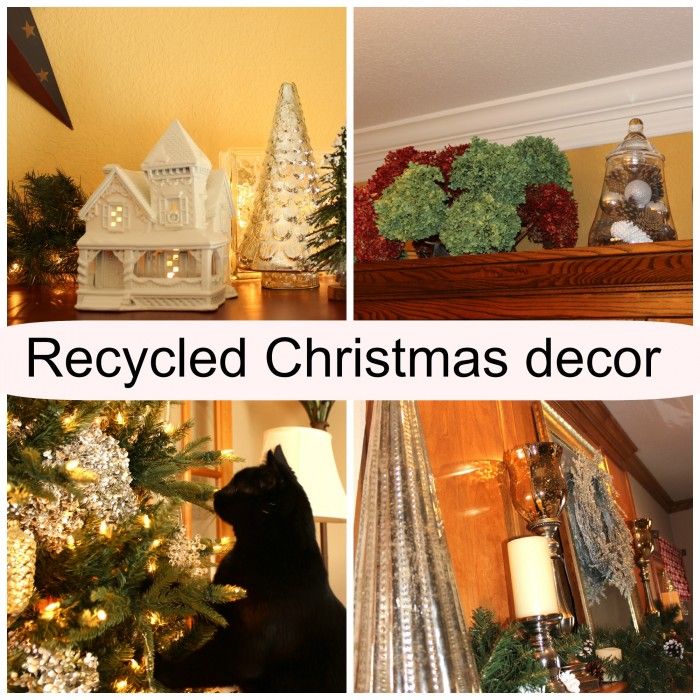 Hi Everyone! Hope all your Christmas planning and shopping and baking and all that fun, busy stuff is almost finished! I just realized I never showed you how I used the things I worked on in the fall for my Christmas decorating. Almost every area where I decorated had crafty Christmas items. Here we go!
Remember I showed you how I painted my colored Christmas houses white?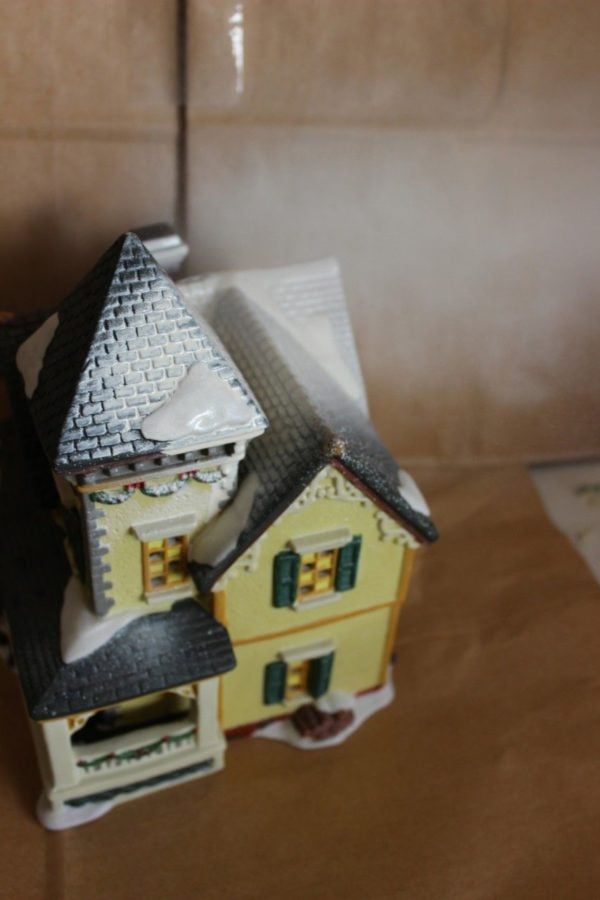 Here is how I used them: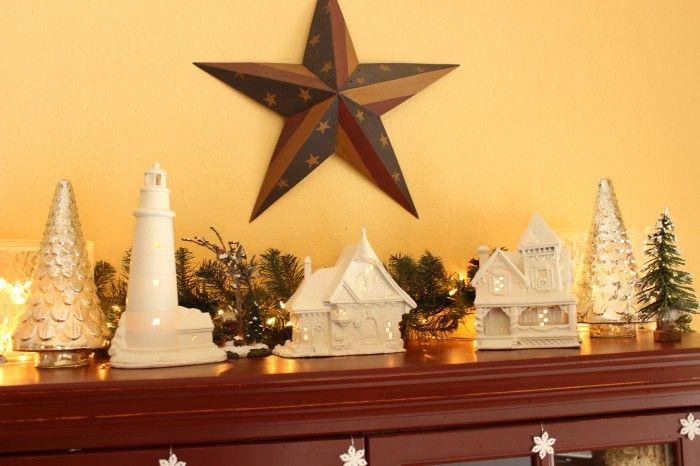 You still have time to make these or if you want to plan for next year, click the link for painting my Christmas houses white for the quick and easy tutorial.
I did a few focused displays in highly visible areas. It kept my decorating much quicker and easier. Here is my mantle: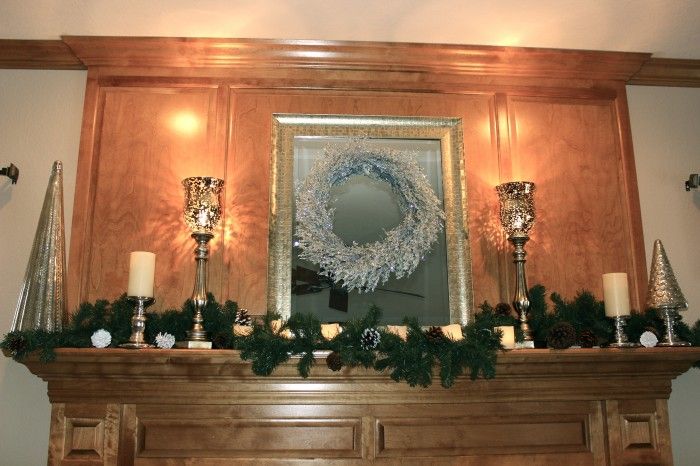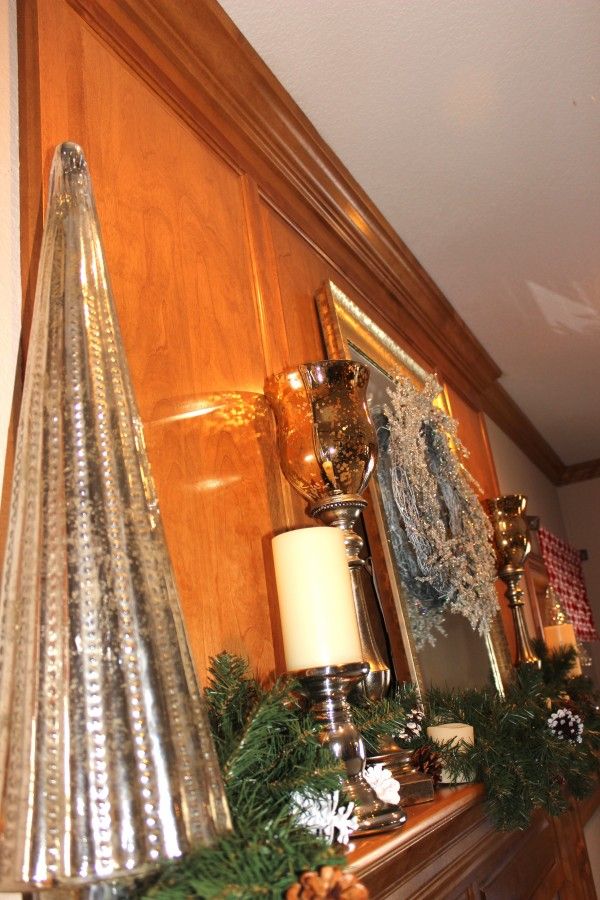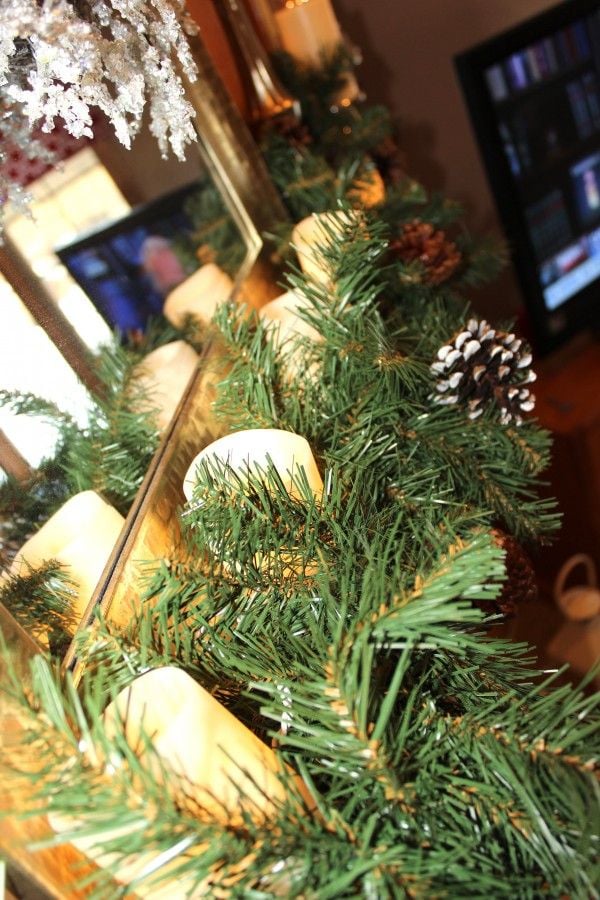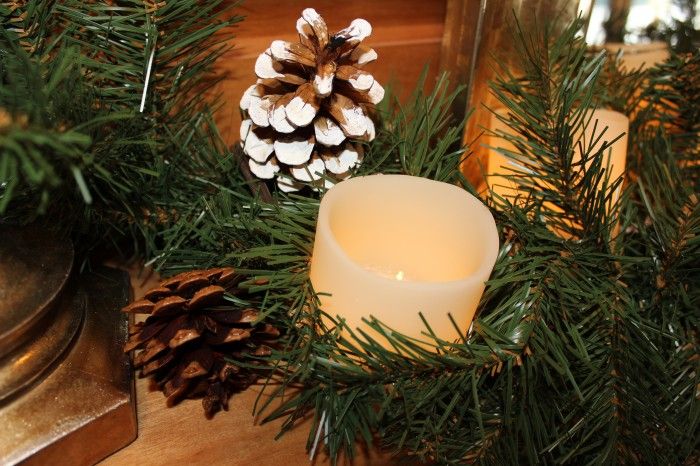 Because I want to make your life easier, here is my tutorial on how I frosted my pinecones.. I also painted some pinecones white.
I also decorated my dining room China cabinet. It's what you see from the front door.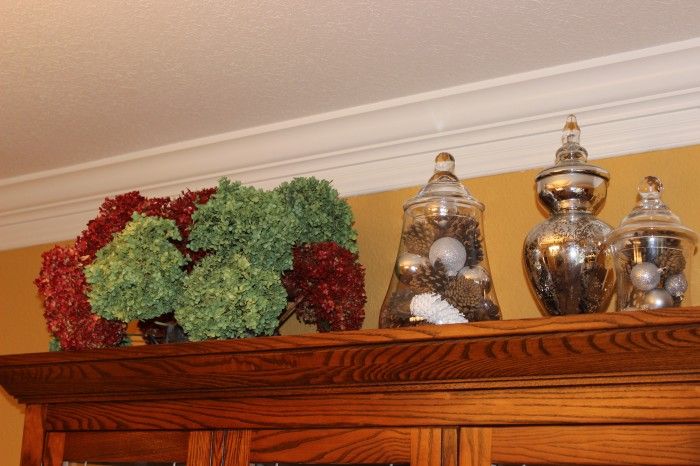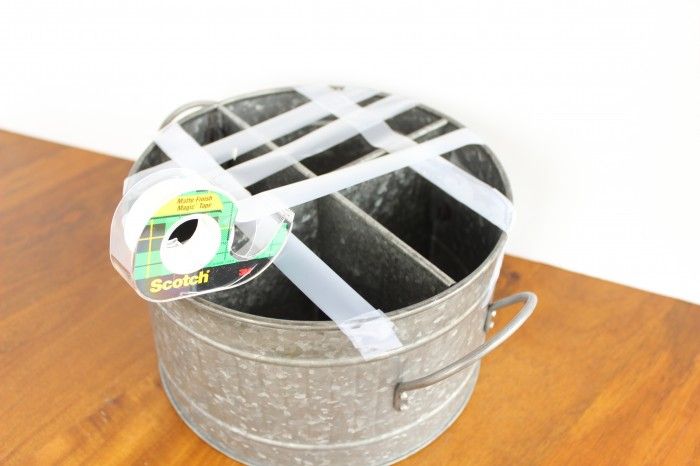 Follow this link on how I painted my hydrangeas.
Here is how I put together my display of red and green hydrangeas. They flopped initially; then I used tape to create a grid to help them stay more upright.
And last but not least, here is my tree.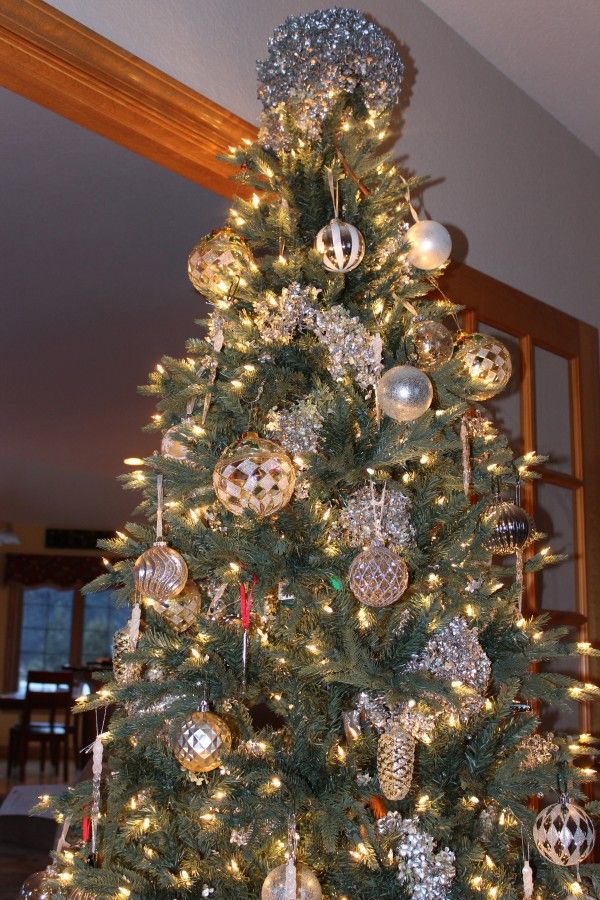 I used silver painted hydrangeas to fill in the tree.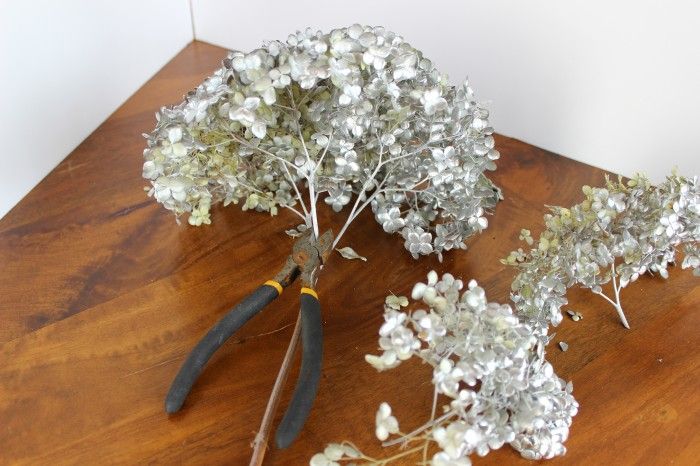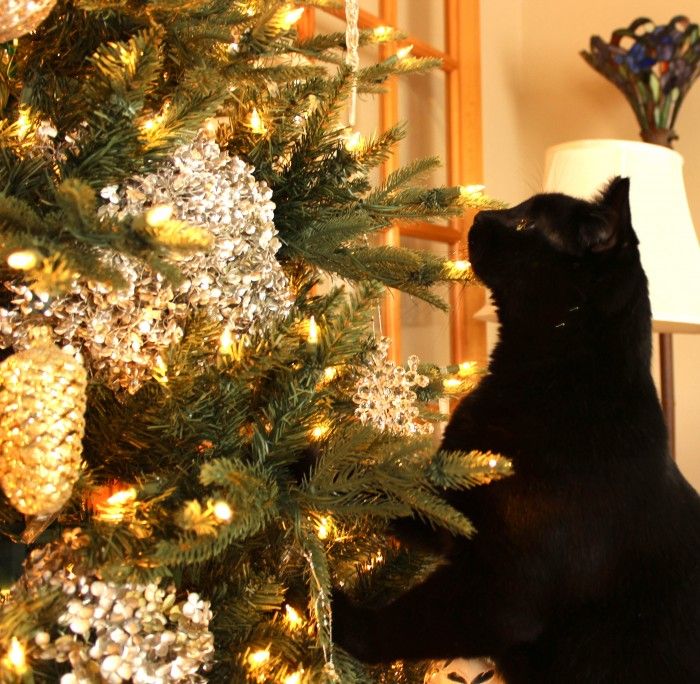 Hope you enjoyed my tour of how I used the items that I recycled and repurposed. It was a crafty Christmas! I enjoy looking at them, knowing I reused things and that I made something pretty. Everything was easy to do, so go ahead and try!
If you want to see more DIYs and simple recipes, make sure to follow my blog!
Have a wonderful Christmas!