---
Description
An easy apple dessert using crescent rolls and Sprite!  This dessert tastes like apple pie but is a fraction of the work.  Plus, you end up with a delicious sauce to serve on top of the apple dumplings.
---
1 large Granny Smith apple – peeled and cored
1 can refrigerated crescent roll dough
1/2 cup butter
3/4 cups white sugar
1/2 teaspoon ground cinnamon
6 oz Sprite (1/2 can)
---
Instructions
1. Preheat oven to 350 degrees.
2. Grease 9 x 13 inch pan (Love Pam!)
3. Cut apple into 8 wedges.
4. Separate the crescent rolls into triangles
5. Roll each apple wedge into crescent dough starting with smallest end.
6. Pinch to seal and place in the pan.
7. Melt butter in a small saucepan and stir in the sugar and cinnamon.
8. Pour butter, sugar and cinnamon mixture over apples.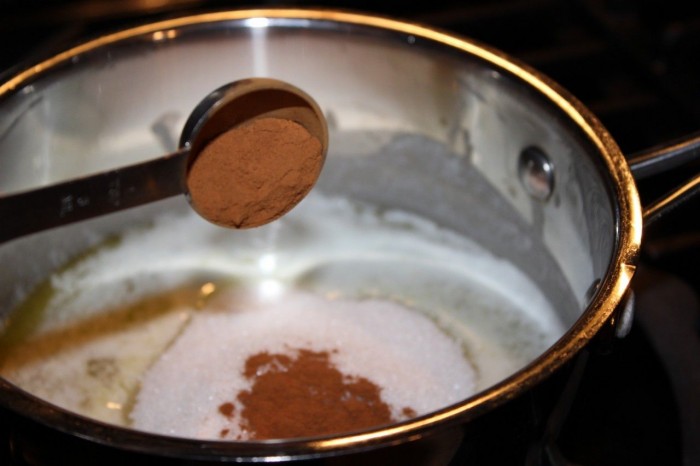 9. Then pour Sprite over the apple dumplings.
---
Notes
Delicious apple dessert that is made in individual servings.  The sauce is delicious!