Cool Cucumber & Pineapple Gazpacho
A delicious all-natural cold soup using cucumbers and pineapple as the main ingredient.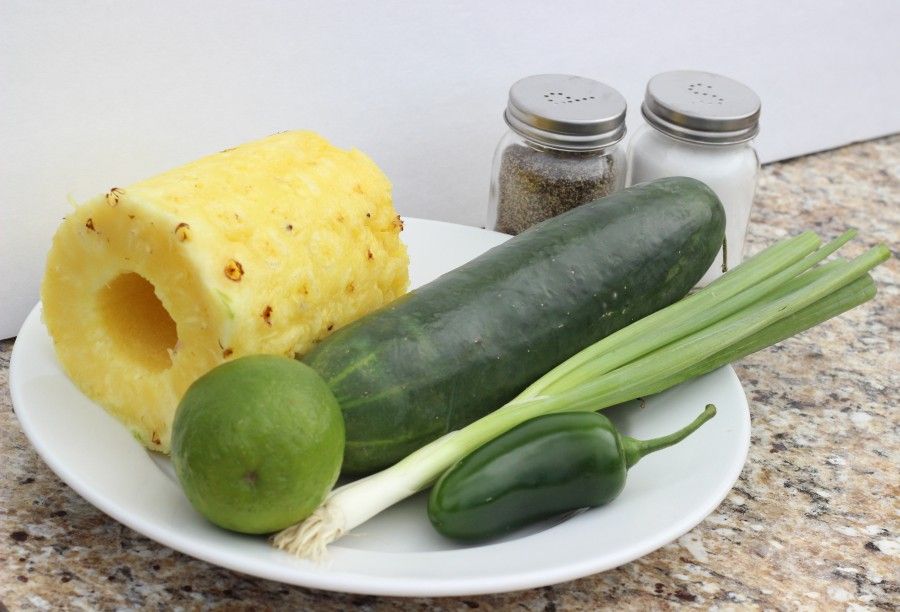 1/2

pineapple (plus a tablespoon or

two

of the pineapple juice)

1

small cucumber
Juice of

1/2

lime (a tablespoon-ish)

1/2

jalapeno
Scallions
Salt and pepper
In a food processor (if you like coarse chopped), or a blender (if you don't want to dig out your food processor and/or like a finer texture) add the following:
Chunked pineapple pieces (plus some pineapple juice - 1 tablespoon-ish)
1 small cucumber (I took out most seeds but you don't need to)
Juice of 1/2 lime
The chopped green part of 1 scallion (save some for garnish)
1/2 chopped jalapeño
Salt and pepper to taste (go easy - you can always add more!)
Pulse until you get the texture you like. I personally like finer but, I think in this recipe, courser would be awesome too!
Notes
Keywords: gazpacho soup, cold cucumber and pineapple soup