I love clear countertops. But, it doesn't always work for my family. That's the main reason I created a coffee corner. Instead of my coffee and tea 'stuff' being randomly placed on a counter, I corralled it. Gave it a defined place. Made it look like it was intentionally meant to be there.
This past summer I purchased a cute metal tray from IKEA. I think it was around $20.00. I didn't have an immediate need but knew I eventually would find a purpose for it. A few months ago, I did. Using a tray to coral my coffee and tea clutter made everything handy, but neat and orderly.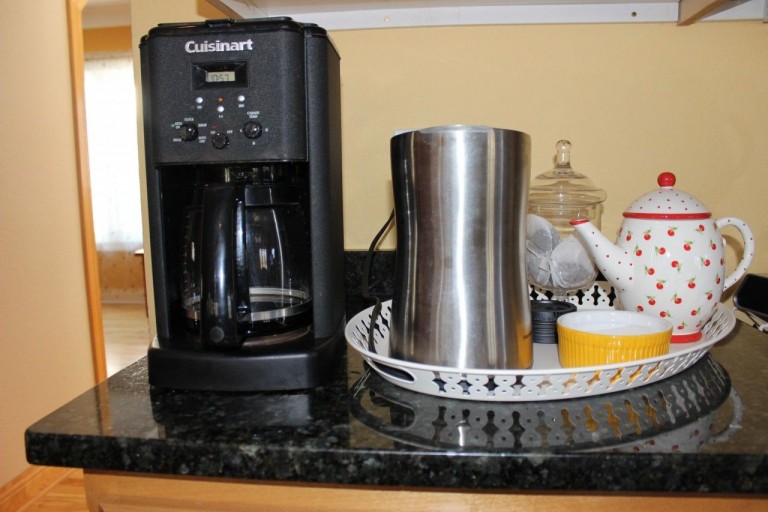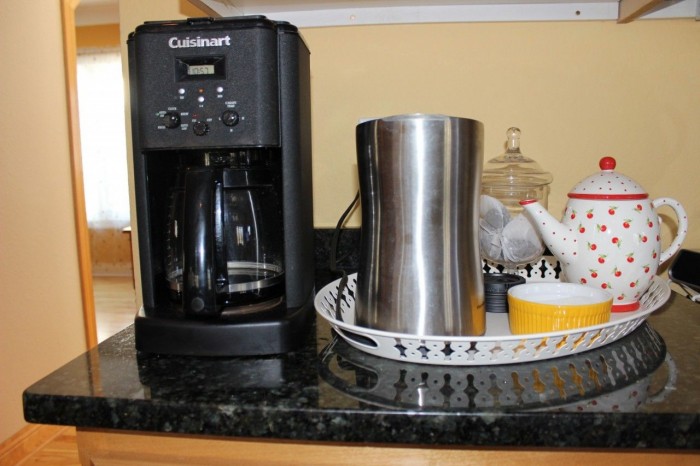 Obviously, my coffee machine is right there. Now take a closer look at my tray contents.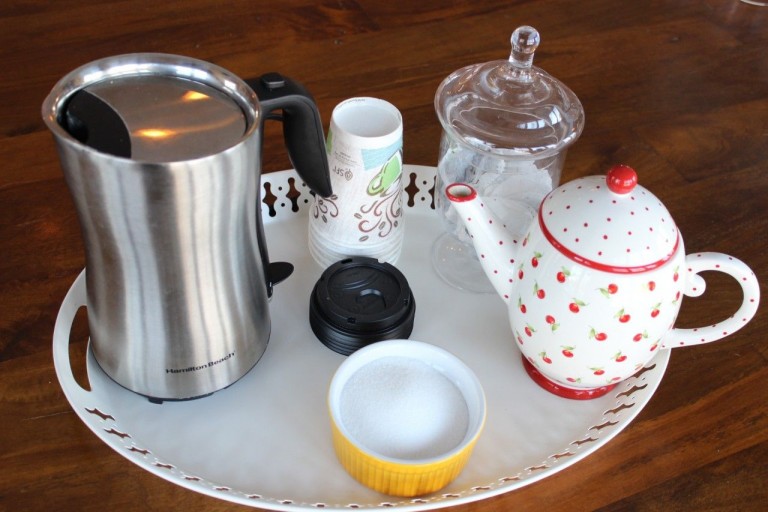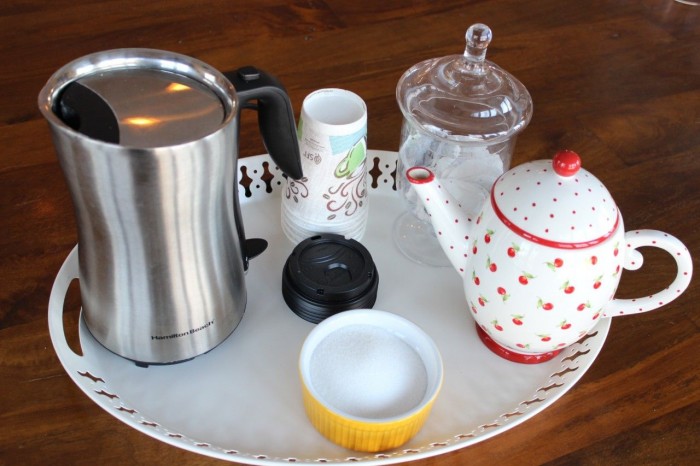 My husband and I both drink coffee in the morning and tea in the afternoon. My tray provides a spot for our electric kettle, teapot, and tea bags. All in one convenient place!
Our teapot and tea bags. Nice and handy right where we boil our water.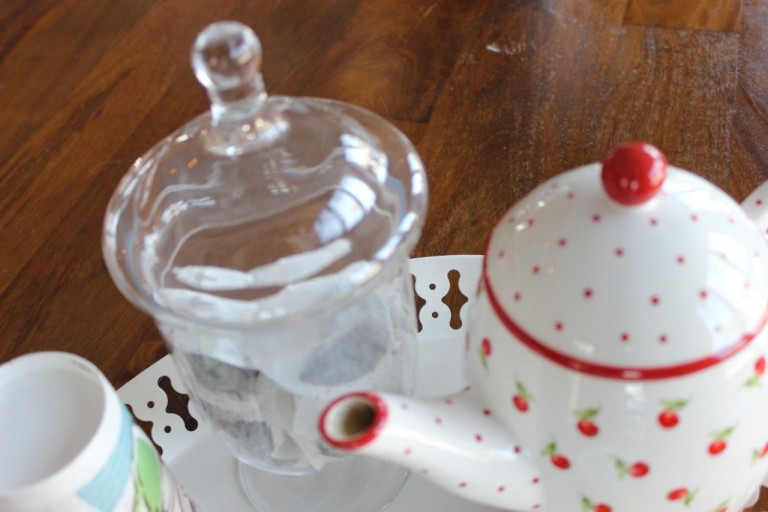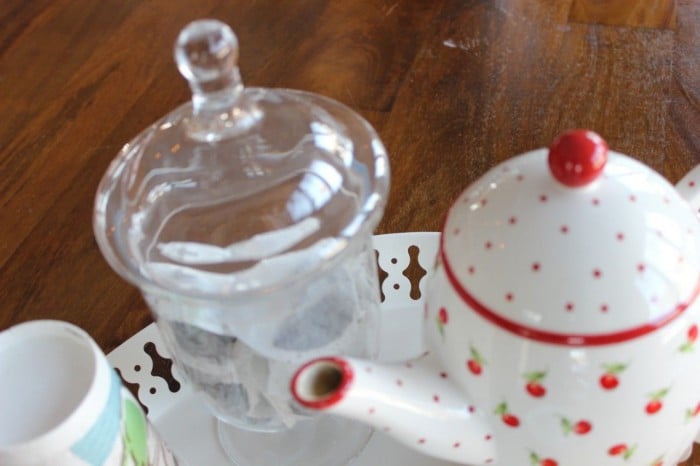 We live in a small rural town. No drive thru for coffee for us. Unfortunately! Well, I guess it does save us money. But, there are days when we head out and just want a coffee in the car. Solved that by buying disposable coffee cups (We do also use our reusable coffee cups but sometimes the disposable ones are just more appropriate).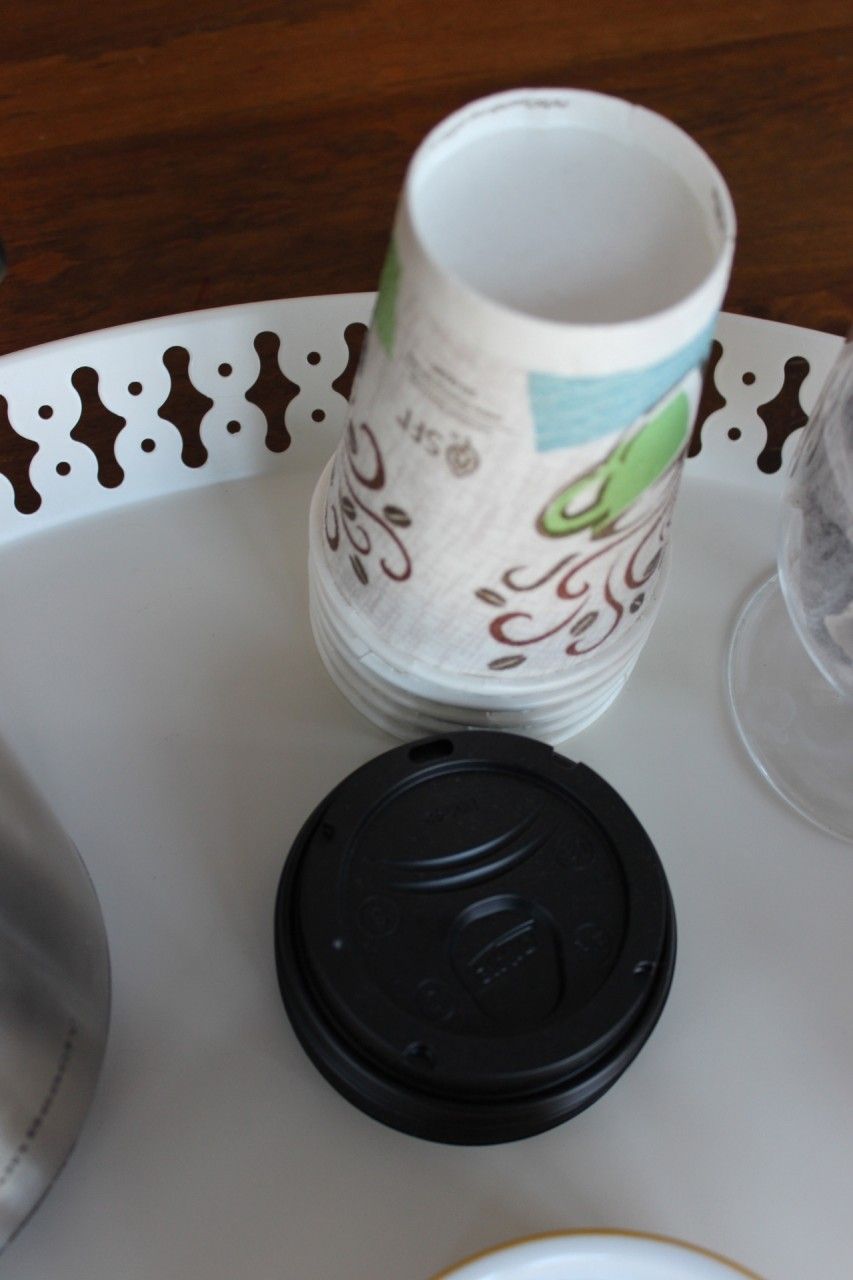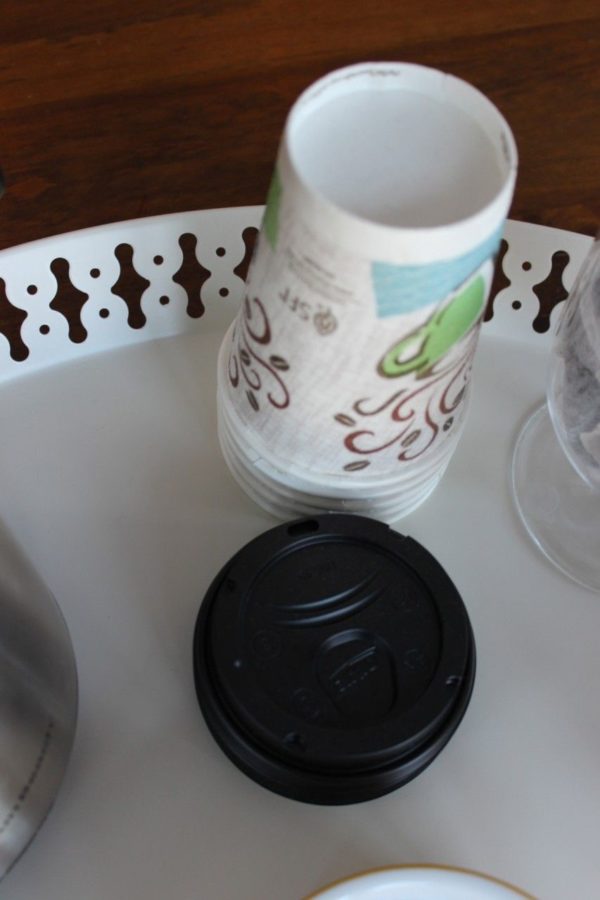 Shhhh, we actually still like and use sugar. It also made it's way onto our coffee corner tray.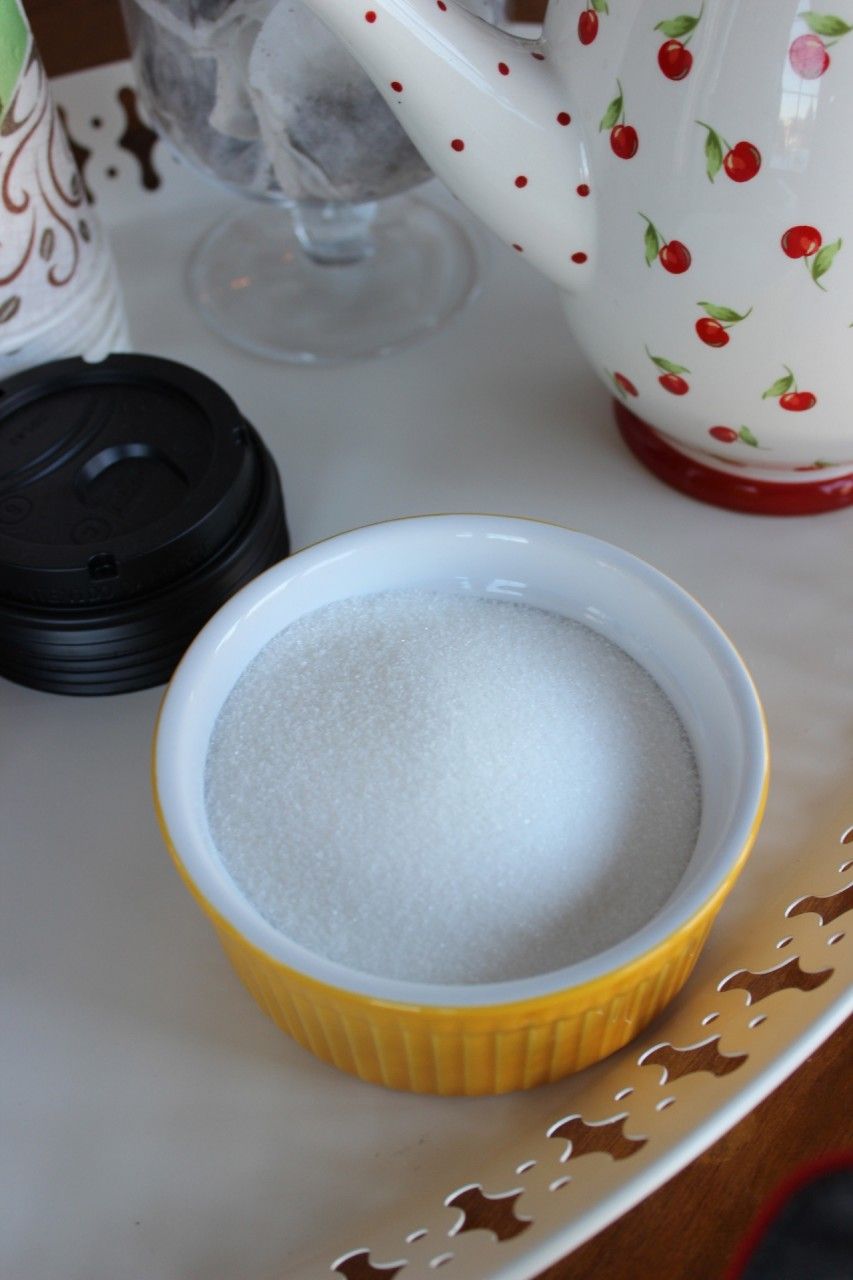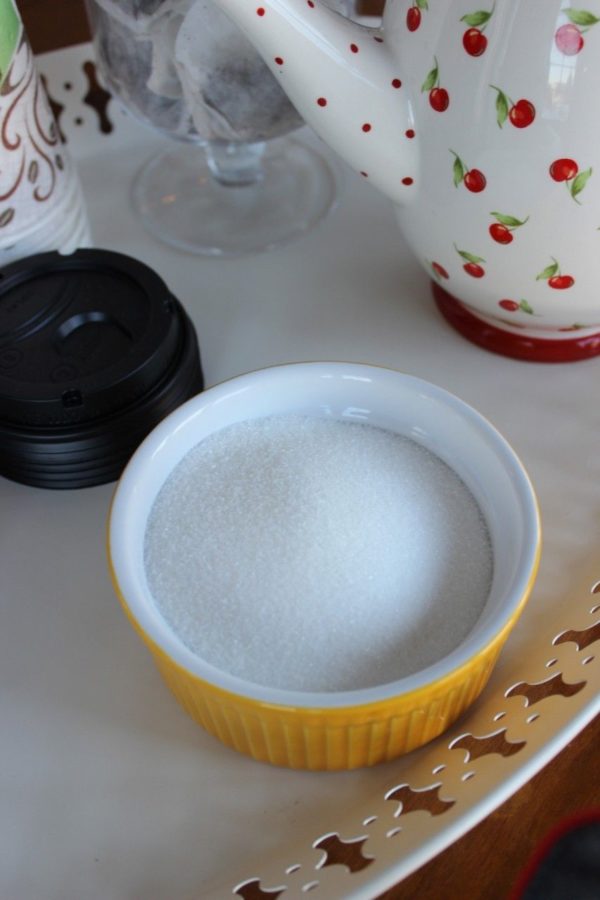 Have you created any functional areas in your kitchen out of convenience? If you have, let me know.