We have friends (yes, we do!).  Seriously, we have friends who recently moved to West Virgina.  That made us sad.  They used to live in Atlanta.   Since we live in Wisconsin, friends in Atlanta are awesome to have (especially in the spring).  We weren't too sure about this West Virginia move.   And, believe it or not, we were NOT consulted!  But, for the sake of our friendship, we went to visit.  And, we loved it!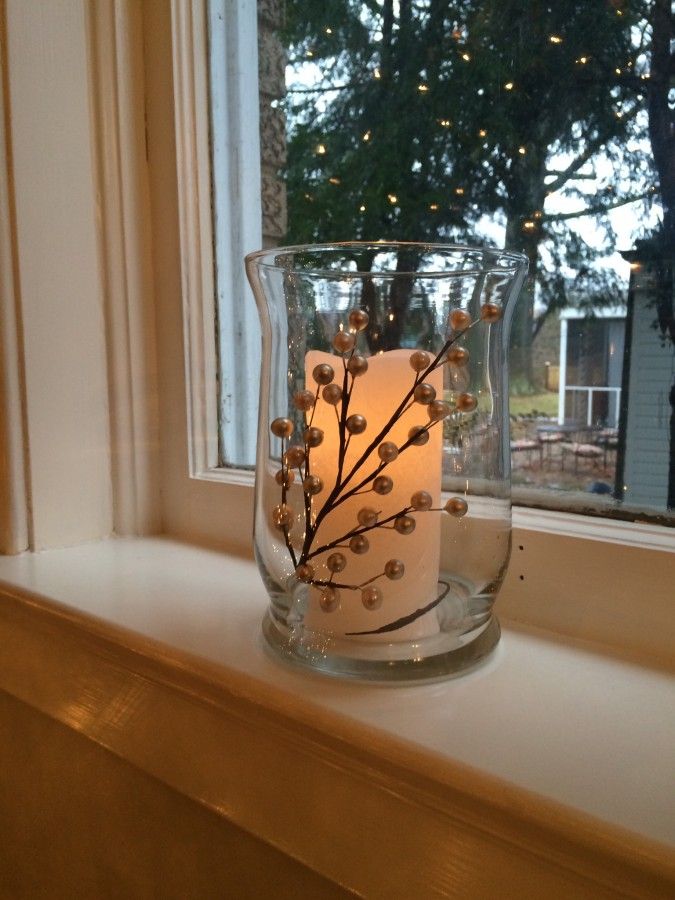 They have the most beautiful home!   The area they are in is beautiful!   And then, I found out this beautiful home was going to host a local Christmas house tour.  A real one!  Not like the ones in blogland where you take pictures and show people your home through pictures.   But, one where people (the public) actually went through their home.   Of course, I had to get pictures.  Just for you!
It was the Christmas place settings I loved the most!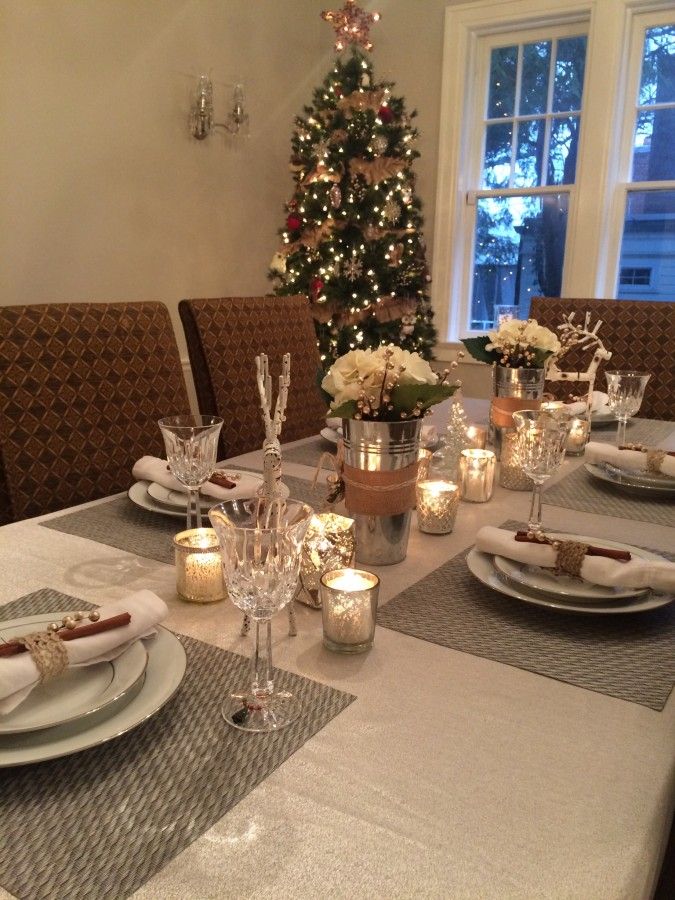 Don't you just love the elegance?  With the touch of rustic.   I've just been in love with the whole metal with burlap combination this year.   Somehow, Jen made the rustic fit and it all come together to look so elegant.  And sparkly.  I wonder if she knows how much I LOVE mercury glass?  I'm sure she does.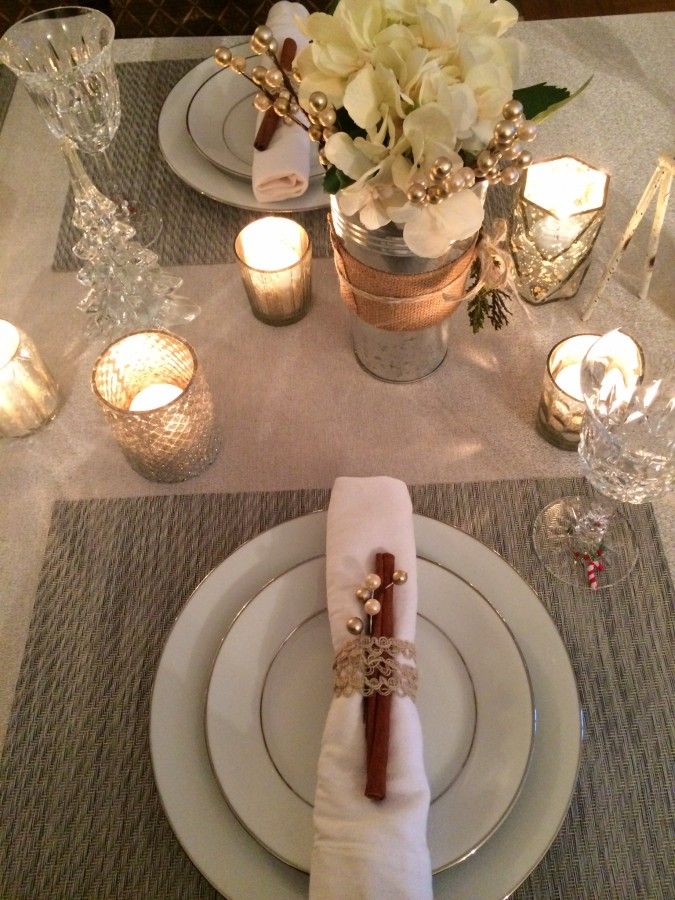 So pretty!  Simple but just so pretty.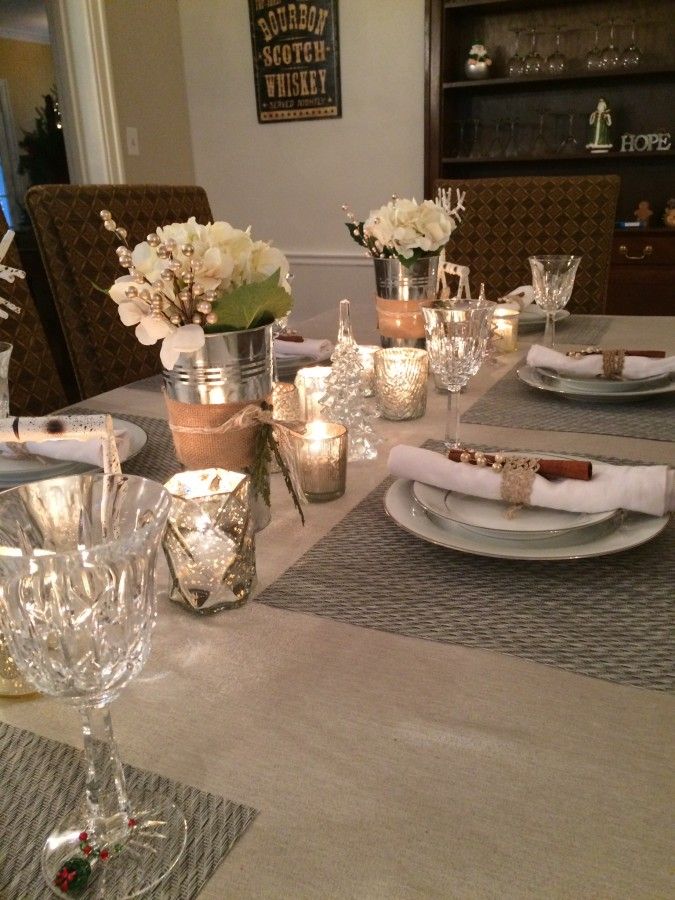 Hmmmmm, I wonder what's for dinner?
And then, the kitchen table!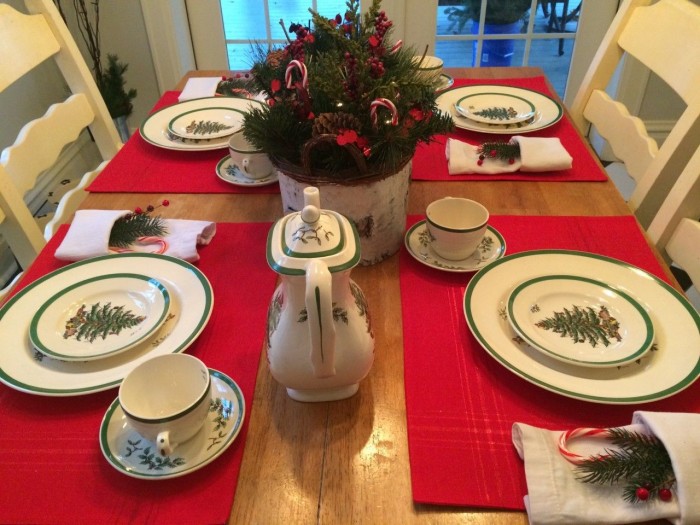 A little more casual.  Just as much fun!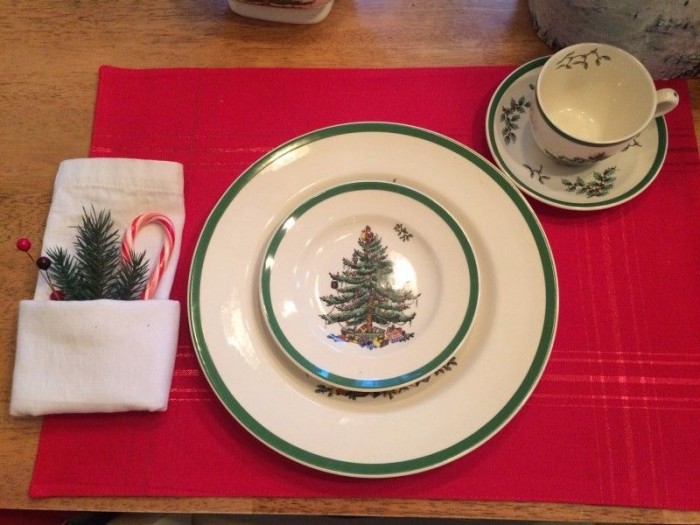 Do you have Christmas china?  Do you pull it out every Christmas?   I love the napkin arrangement.   I'm guessing any kid (or kid at heart) would love this!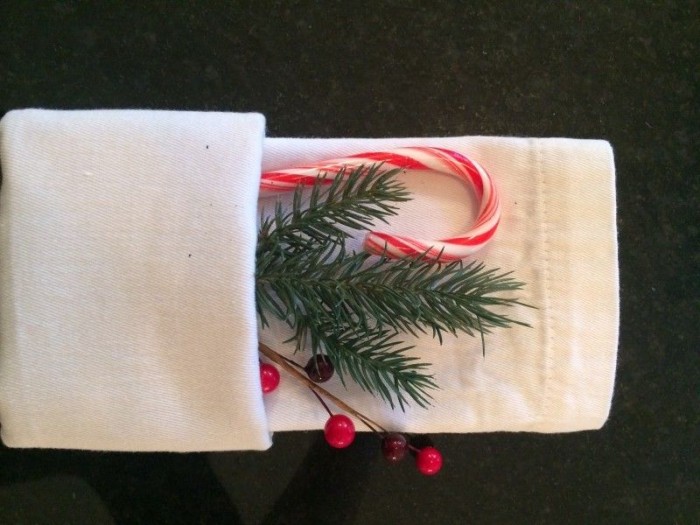 Super cute!
Just let me share a couple more things I loved!
Of course, having a Christmas countdown is a must!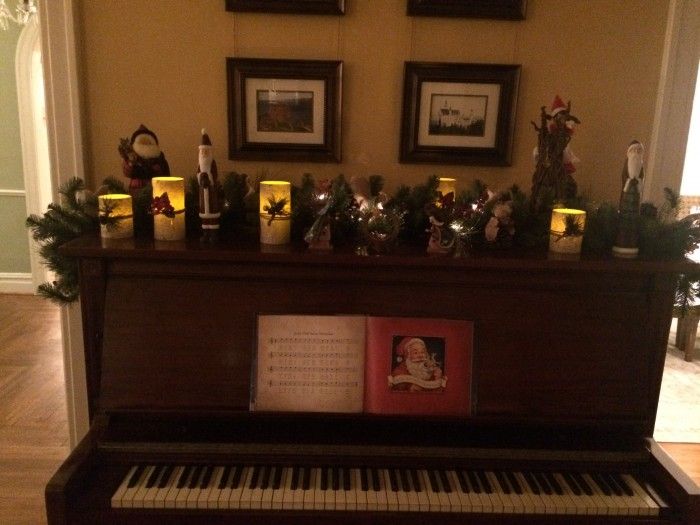 I love the piano!  Another surface to decorate like a mantle.
Sadly, our visit is over.  Do your coat cubbies look like this?   (He, he!  Mine sure don't!)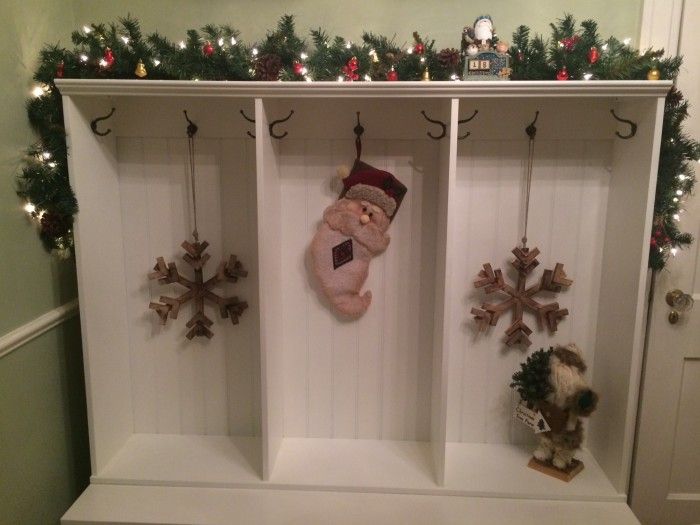 Thanks for sharing this tour with me.  I love this beautifully decorated Christmas home.  But, I especially loved the place settings.  Hope I can invite myself over for dinner soon!