Dying to have a garden but don't have available space in your urban home? Having second thoughts because your location is not appropriate? The wait is over. The trend for urban gardening is here!
What is Urban Gardening?
This is a method of planting plants in pots or containers instead of grounds. Urban gardening can help you grow a garden even with your limited space. This has been an ever-growing trend with homeowners living in tight houses.
What are the benefits of urban gardening? Aside from the opportunity to grow your own homemade veggies, creating an urban garden is also a great way to decorate your space with a refreshing mint sight with greenery.
Here are some ideas for creating your own urban garden.
1. Window Boxes
This idea focuses on placing plants outside your windows with the use of mini boxes. Wood materials are a great option for your window boxes but metal and glass can also be used.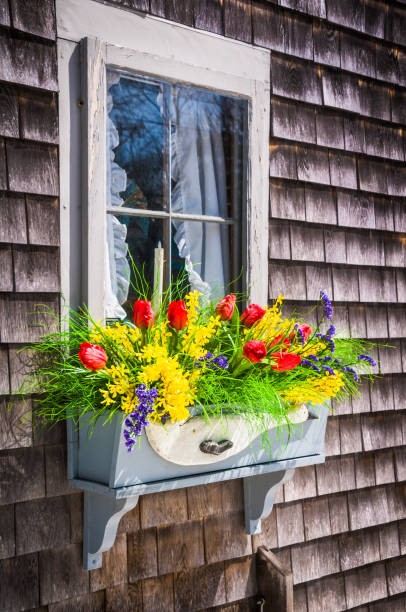 2. Hanging Pots
It's one of the best ways to save space. Hang your pots on a clean wall, and you have the many choices in placing it in a stylish way. You can have it in a vertical, horizontal, diagonal, or alternate position. Maintain the cleanliness of the pots as well as the plants. It's highly suggested that you use a garden hose to water your plants; especially those that are beyond your reach.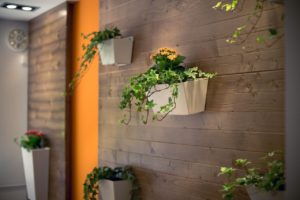 3. Vertical Garden
This is a whimsical way of urban gardening. Harmonious color, size, and shape is an asset for this style. One way to make a vertical garden is by for plants is in short distance to one another in order to emulate the image of a wallpaper.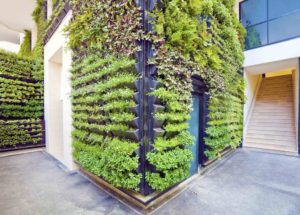 4. Bamboo Pots
Bamboo plants can be a great selection for urban gardening. The cylindrical shape of bamboo can transform into a plant carrier. You also can hang it with strings along the walls to make your hanging garden more visually aesthetic.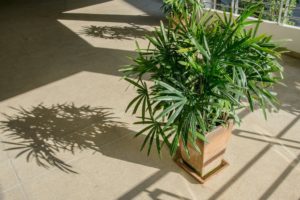 5. Recycled Containers
Having this eco-friendly and creative style can greatly contribute to the environment. Be creative in recycling old containers to new and stylish plant holders. You can put the recycled pots in your house along with the windows or just hang it outdoors.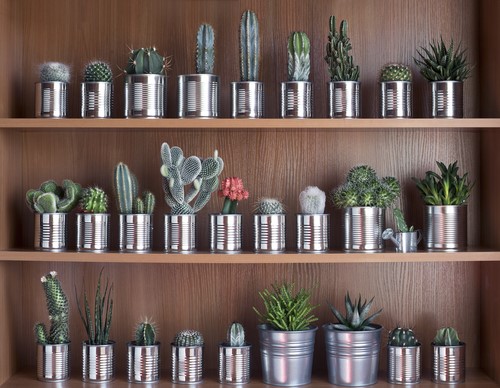 6. Stringed Plants
Little plants overhead can turn an urban setting into a more welcoming and eye-pleasing wonder. Planting stringed plants are basically the same concept with the bamboo pots, but the difference is that this idea doesn't need pots anymore. You can just hang it wherever you want to; inside your house; outdoors; or inside your patios.
7. Little Greenhouse
It acts as a little forest and can definitely stimulate your mood. Making your own greenhouse can be expensive since you need to create miniature glass-like room/house. Alternatively, you can use a vacant room in your house as a greenhouse but converting it is still hard work. It's of utmost importance to secure every corner of your greenhouse to avoid accidents. Monitor your greenhouse garden and double-check if the plants are in good condition.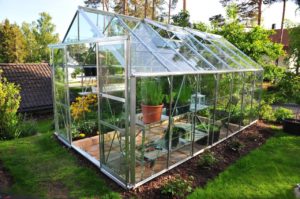 Creating your own urban garden isn't exactly difficult but it does require time and dedication. It won't hurt to let your creative mind do some work to make a stylish and pleasing garden. As what Lou Erickson said, "Gardening requires lots of water, most of it is in the form of perspiration".
Katie Jones is a passionate writer for both indoor and outdoor home improvement. Check out www.drdripplumbing.com.au/bathroom-renovations to get the latest tips and tricks!
Google+